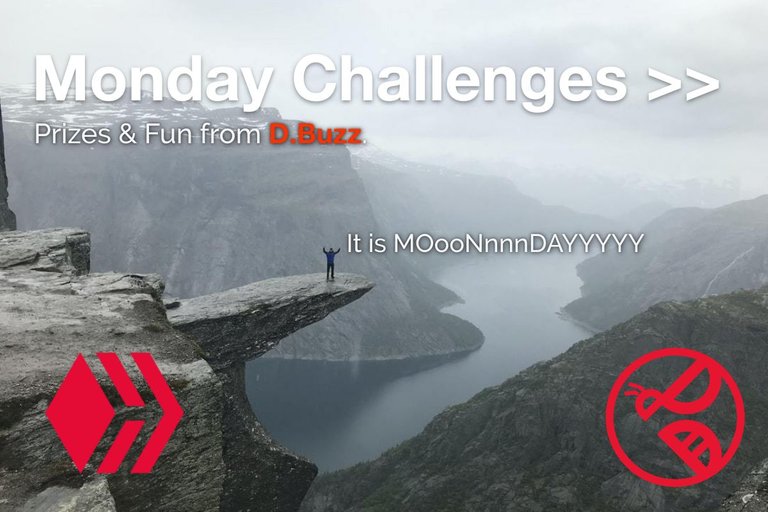 Happy Monday to you all!
What a better way to kick off a new week then to introduce a new weekly challenge! Yes, every Monday, we will have a D.Buzz community challenge. If you win, you will get a prize from our store (for FREE)!
That brings me to my next point. We have a STORE! What? Yes, an actual factual store (online (HERE)) that sells blockchain / Hive and D.Buzz inspired T-shirts and more! The best part, the payment we accept is HIVE and HBD (thanks @roomservice for this EPIC woocommerce plugin).
We will do a more official post about this later on, but for now, consider yourself VIP with this unofficial/official knowledge.
The challenge for today and the rules.
Monday the 22nd challenge :
For the first challenge, we will keep it simple.
Send out a Buzz on D.Buzz about this post + include a link to this post 😃
Next week we will step up the challenges!
Rules:
Login to D.Buzz to post a Buzz about this post + include a link to this post.
Use the hashtag #DBuzzMondays
After six days (Next Sunday, at some point), we will randomly select a winner from all the valid entries.
We will then make an announcement post on that same Sunday and Tag you.
You will have 14 days to contact us on Discord or Facebook to claim your prize! (We need to know what shirt/mug you want and where to send it. :) )
No follow or upvote required to play.
What is the prize?
Well, any product from our store. : https://dbuzz.store/
What if I can't get the product shipped to me as I live on a remote island and we can't get international mail? Well..., that is AWESOME, and I want to come to visit... but contact us, and we can see about sorting out another fun prize!
Questions? Concerns? Comments?
Thank you and have a great day!
---
Keep on Buzzing HIVE fam!