So I was on periscope yesterday and I came across my guys stream for @clicktrackprofit
@jongolson and @blainjones do an amazing show on there Thursdays. It's always fun, and they bring you some good news you can use too.
If you don't have a periscope yet download it and give those guys a follow so you can come hang out during the stream!
Yesterday blane made a really great point about sharing your stories with the community:
We need these stories! And outside of you being recognized for your stories, your story is going to inspire and motivate someone to find success in their own way.
Stories about your success are powerful! So powerful that I decided to start a whole community dedicated to success stories!
If you have a success story that you'd like to share with the community I'd like to invite you to cross post that story in the success story community.
It's pretty simple actually...
First make sure you follow the success stories community: https://peakd.com/c/hive-154366/created

After you submit your post you'll hit the three dots at the bottom of your post and hit the cross post in... button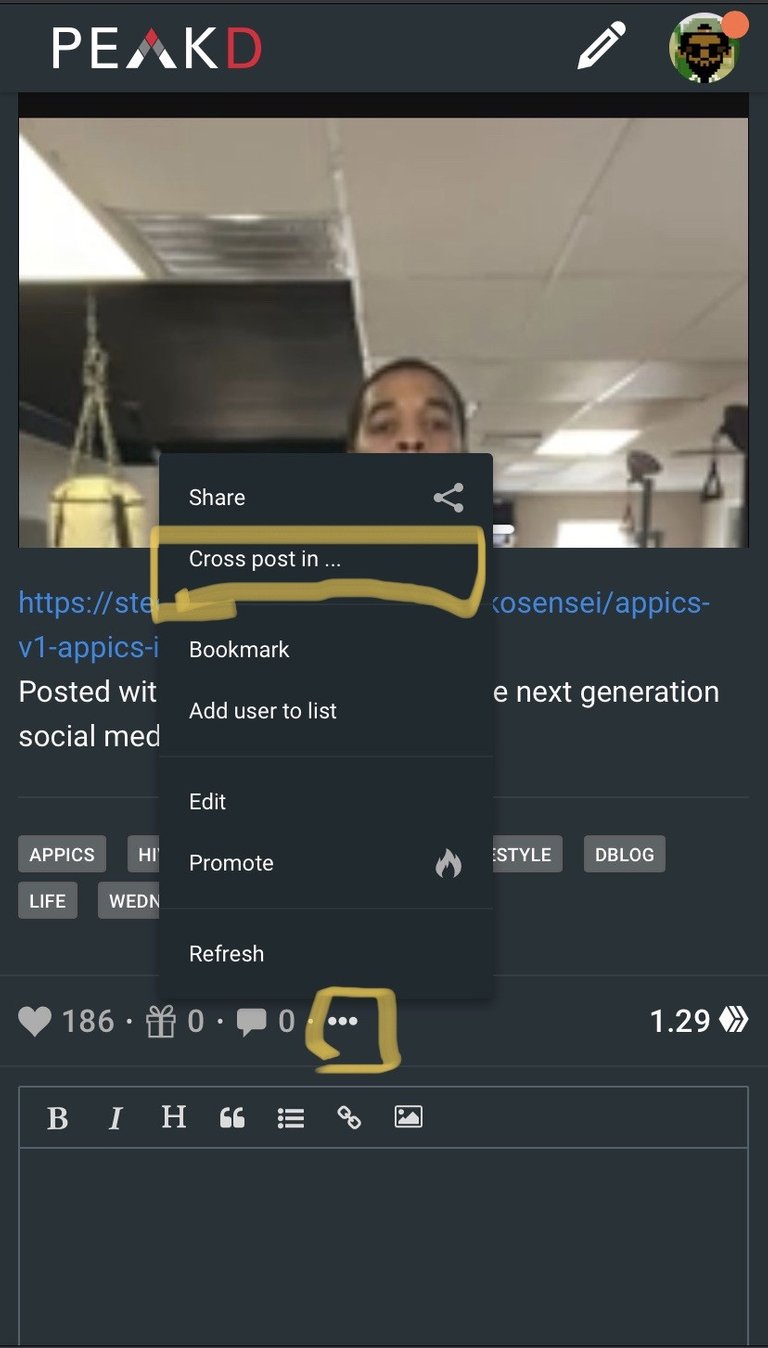 You'll select the the success stories community, type a quick message, and boom!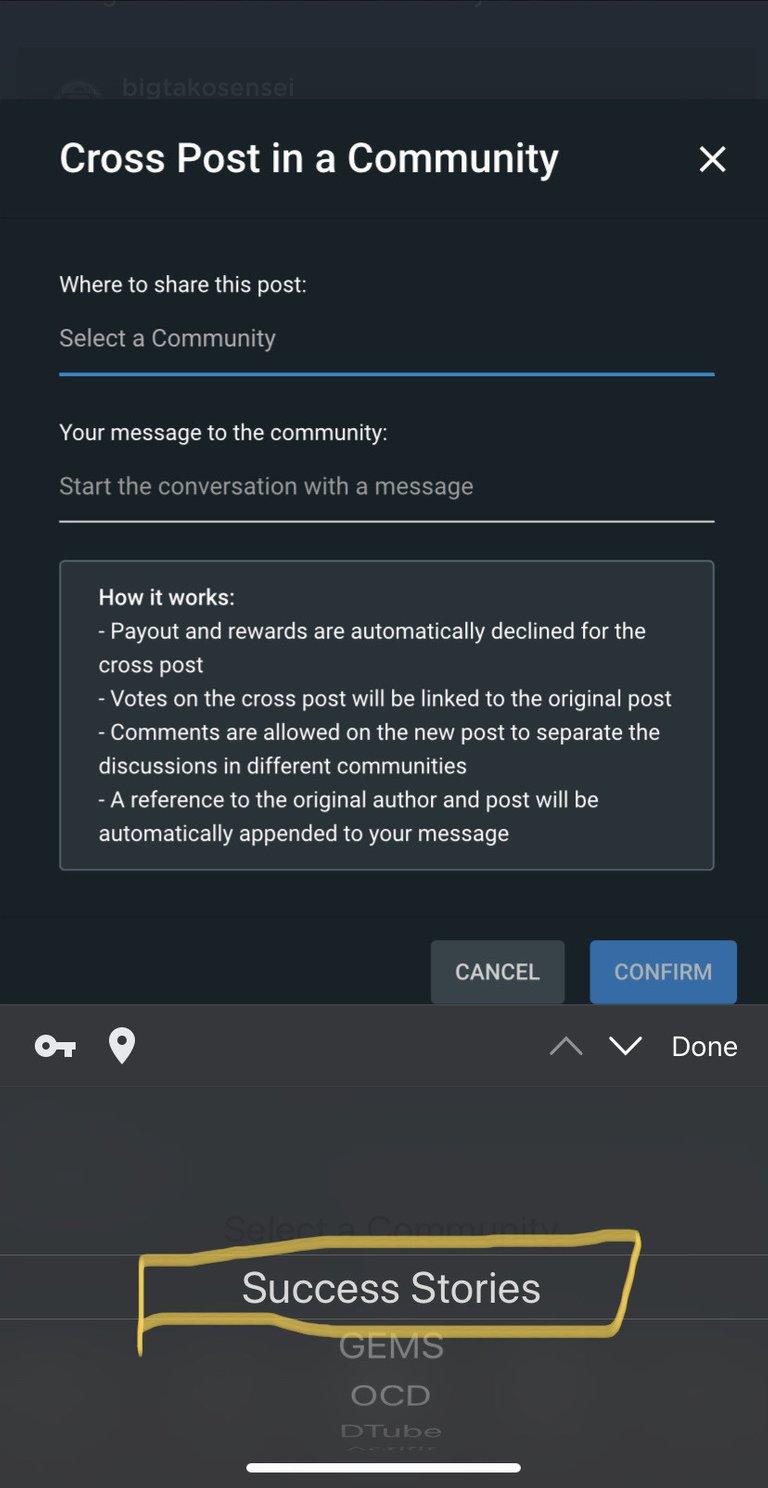 Don't be selfish y'all! Someone out there needs to hear that difficult things are possible. You're story may be the one that inspire the next great... (you fill in the blank)!
Can't wait to hear your stories! 🙏🏾