https://rpc.ausbit.dev is back online, with a hived 1.24.3 account history node and the latest hivemind build.
It's actually been online for almost a day but I wanted to make sure it was solid before announcing it.
The server is located in Finland, packing a 12 core Intel i7-8700, 64gb of ram and 3tb of fast NVME drives in raid0
Sorry for the downtime, I actually ran out of disk space on the old node and eventually needed to rebuild the whole thing from scratch but we got there in the end.
I've also got a witness server running hived 1.24.3 ready but will continue producing on v0.23.0 for now to give more time for app developers to make any required changes.
Here's the current state of known public RPC nodes according to @someguy123's rpc scanner

And from https://hivekings.com/nodes by @drakos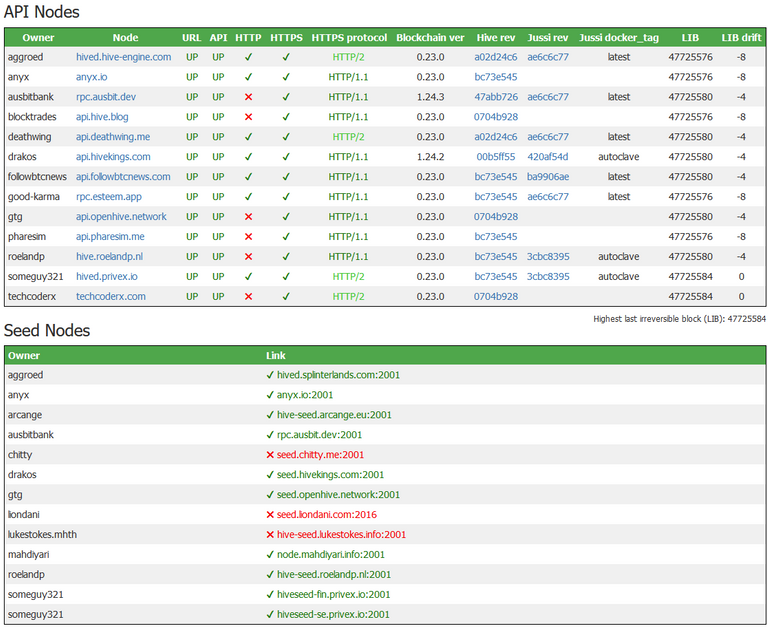 And from https://hivekings.com/nodes by @drakos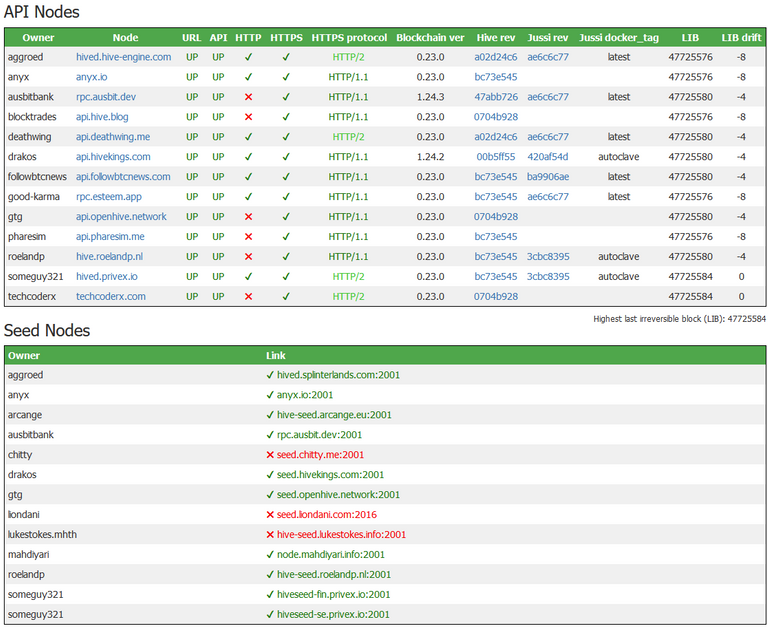 So far we have public 1.24.2+ nodes from @blocktrades , @someguy123 / privex , @gtg , @drakos & @deathwing, and I've seen commitments to upgrade by the 14th from @pharesim and @roelandp .
Please vote for witnesses that support the network
Update 9am 13/10/2020: Now running hived master branch and hivemind deployed_20200928_pure