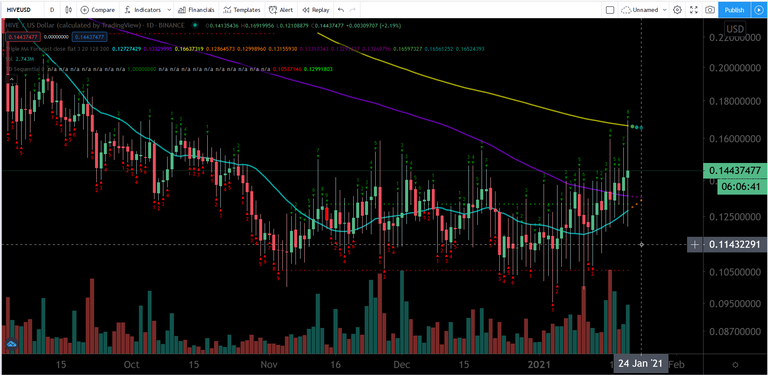 So, I'm no TA expert, but the basic rule is the trend is your friend. in this case the trend often refers to the long term moving averages. Are they heading up or down? if they are heading up then you're in a bull trend. If they are heading down in a bear trend.
Here's the long term chart of HIVE.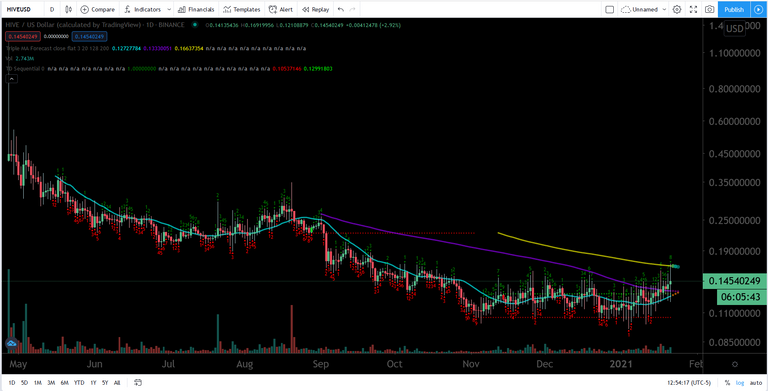 You'll notice that all the moving averages have been moving down for a while. That said if you look at the top image you'll see that in 3 days the short term moving average of HIVE is about the cross the medium term moving average of HIVE. For a trend to reverse this is a necessary step.
I think it's safe to say that the only bullish signel that I can find on this chart is looking like it's happening in 3 days. let's hope that means that the price action of HIVE finally reverses this death spiral.