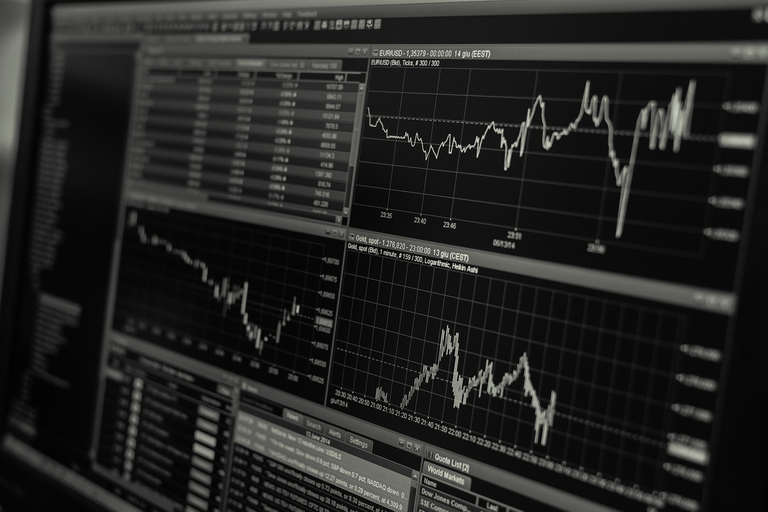 I'm really happy to announce this project. We're still at a very early alpha phase, and in full transparency what we've created is currently only open to DEVs, but I expect by the end of month that it'll be open to everyone.
What's a Market Maker?
A market maker a program that simultaneously places a bid and an ask on the same pair on an exchange. An example is what I've been manually doing over the last few months. I'll log into my computer and I'll place buy orders for Steem and sell orders for Steem on hive-engine. Why would I do both? Because I don't list them at the same price. So, every time that they trade I make a small gain from the spread. This however has been fairly tedious to do. So, I'm personally quite excited to have a smart contract market maker.
Does it matter that it's a smart contract?
YES! Why? Because there's nothing that you have to run. It's built into the hive-engine node. So, as a user, you stake some BEE/ENG, have an account with both sides of the pair you want to trade, put in some configurations, and the market maker will place orders for you automatically.
Normally this kind of software is expensive and you're charged hundreds of dollars. Here it's free so long as you're staking bee/eng. Normally this is the kind of thing that you have to download and install. Here you just enter some settings online and you're good to go. The code is literally baked into the Hive-Engine.com node.
First results?
Cryptomancer, the genius behind the code, has been running the market maker for a week. He's been trading SIMS on hive-engine. He started with 200 HIVE. He now has 226 HIVE. that's a 13% gain IN A WEEK!!!
He's also reporting using @enginemaker on steem-engine. He's sharing that he started with 247.5 STEEMP and 200 SWAP.HIVE. Thus far it's up 14 STEEMP and 26 SWAP.HIVE.
Where did the money come from? Again, the bot makes a small margin on all these trades. So, as long as money is sloshing back and forth the market maker is able to make the trade and keep a small cut above.
Active orders placed


Trade history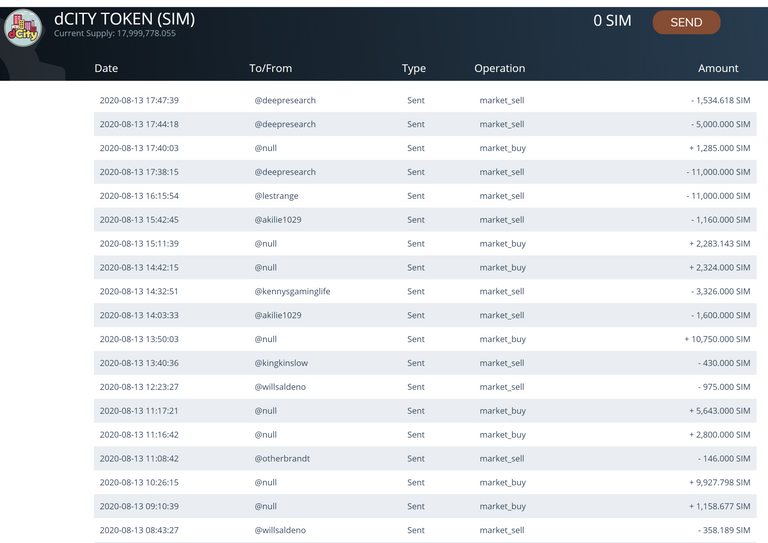 Why is it devs only for now?
The backend is now functional. It's not complete as there are a variety of trading strategies we want to code in. The front end is designed but hasn't been implemented as our European Dev has been on vacation. He's back tomorrow and we should be seeing a simple UI in place so you can configure this easily. So, hopefully in the next two weeks non super-human devs will be able to start their market makers on hive-engine and steem-engine.
Devs get started!
If you are a dev and want to get started you can check out this github repo-
https://github.com/hive-engine/steemsmartcontracts-wiki/blob/master/Bot-Controller-Contract.md
It's pretty cool. Cryptomancer broke the program into two parts. First part is the configurations. Second part is the tool that actually places the orders. Market making is the first piece that we'll implement, though in theory now that we have a bot configuration and a piece that makes the actions we can make this baby do just about anything that involves posting onto Hive/Hive-Engine.
Just another step in the Hive-Engine ecosystem-
NFT markets
fungible token creation and trading
automated market maker
simplified cryptocurrency swap coming soon...
We're building a robust ecosystem of tools and projects.
But aggroed, you should be working on Splintlands!!!
This is true. And I have good news. This market maker works for DEC. So, for all the splinterlands players that are interested in earning DEC you can now (if you're a dev) or soon (if you're not) have the ability to run an automated market maker and get you some sweet sweet DEC gains. Here's hoping that DEC becomes even more liquid and easier to trade than ever before.
Is there anything to be worried about with this thing?
When price is steady and money is just sloshing back and forth this bot will simply make money. If trades aren't happening it'll sit there passively and basically cost nothing to run while it waits for trades. The main trouble is when markets start swinging one way or the other. This simple bot will buy all or sell all of your tokens as the price is moving strongly in one direction. So, you could be left holding bags on big price swings. We'll work on adding configs to prevent this. If you spot some big changes you can always turn the bot off for a while.
We've tested this early alpha version ourselves, but this is something that you definately want to keep an eye on. We're not responsible for your trading losses. I suggest if you choose to play with this thing get a separate account, park some tokens and BEE/ENG on it, and purposefully limit worst case scenarios.
Happy trading to the devs and I hope to have this open to all by the end of the month!