Leveling up Tribes and Hive-Engine Tokens: Diesel Pools Starting Review; OpenHive live on Tribaldex.com.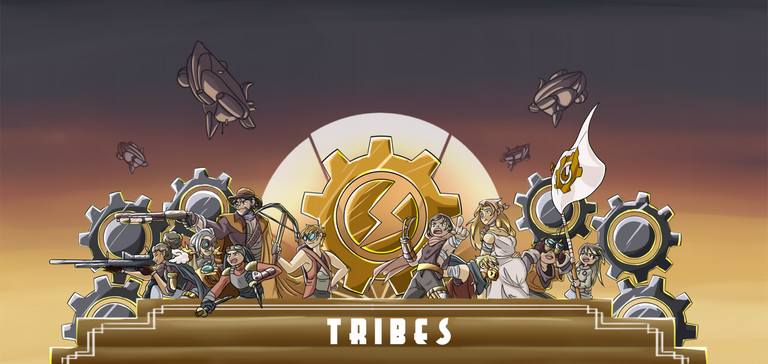 Good news from Hive-Engine. @donchate is building the Diesel Pools smart contract for Hive-Engine. The first version of the code is done and starting review. These run on diesel, no GAS required!
Diesel Pools will operate similar to Uniswap style pools, but they don't have any fees. So, if you're a trader it's good news. If you're a liquidity provider you'll be looking for the token issuers to incentivize you.
There is a one time 1000 BEE creation fee, but we're continuing our plan that once money is on the DEX there's no fees for trading from the platform itself.
We'll make sure it's easy for a token to add incentive to stake, but that might take a bit. That said, it's the next objective once the pools themselves are launched.
Cryptomancer is reviewing the code. Donchate is prepping documentation. Lion200, Reazuliqbal, and Bait002 are getting ready for Diesel Pool front end implementation.
OpenHive
We have the start to our larger approach to NFT markets on Hive. Please visit here: https://tribaldex.com/openhive. OpenHive is alive. So, visit the site!
OpenHive is a better way to view and trade NFTs from all Hive-Engine related businesses. It's your one stop shop for art from NFTShowroom, pictures from Lensy, and cards from DCity and RisingStar!
We'll be working on adding Splinterlands and eventually other games and collections as well.
We'll be adding the ability to make your own collections and sell them as pack tokens. So, it'll be pretty easy to launch your own token, own collection, own packs, and blast your Hive-Engine token off to Mars. You should plan on working with some Diesel Pools to get there as you'll want the liquidity to help.
Ethereum integration is coming along nicely
The production servers to bring ETH onto Hive-Engine are getting setup this week. There's still some coding to do on both the front and back end, so we're a little ways off, but always a good start to get the nodes launched.
24 hours and I'm still in the top 20
Thanks for your support. If you think that having a decentralized smart conract trading platform on the layer 2 is important please consider voting my witness.
If you want to celebrate the achievements of the Hive-Engine Developers please vote for:
eonwarp, comptroller (donchate), enginemaker (cryptomancer), hewitness (reazuliqbal), and tribaldexwitness (hive-engine itself).
If you'd like to support Hive-Engine Development
Pick up and stake some WORKERBEE
Buy some BEE
Start a Tribe
Make NFTs
Get your Diesel pool running and incentive staking on it
Pick up some farmfarmer.farm and mythical.farm tokens
Trade tokens on tribaldex.com/openhive
---
---