So, the game is new and the volume is low, but this is an incredible start. It's been about a week. Currently the value of what players have mined is just shy of $6000. it's been a week people...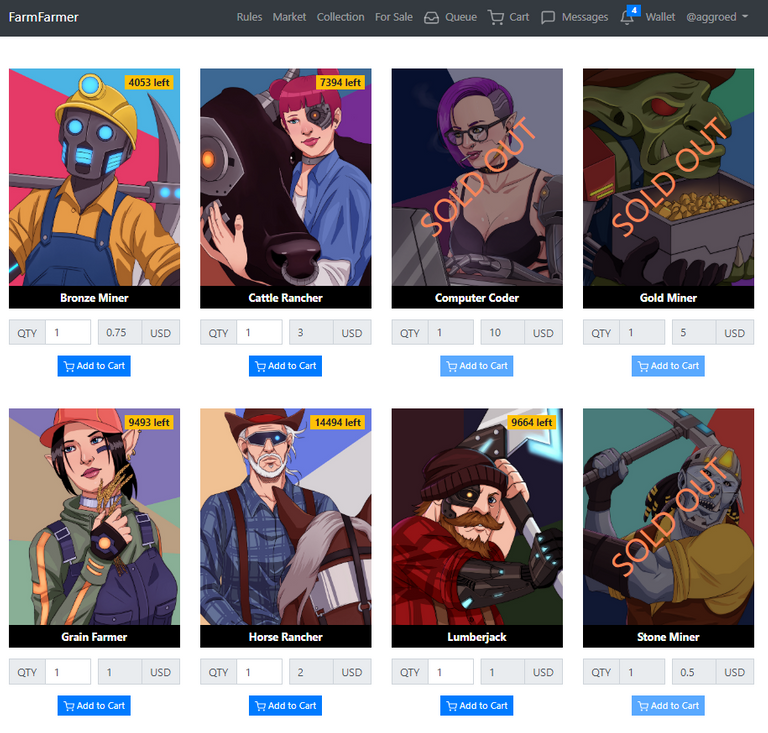 The Cattle Rancher currently has the the best ratio of price to power that's still available to purchase.
Go visit https://farmfarmer.farm to play and see how it all works.