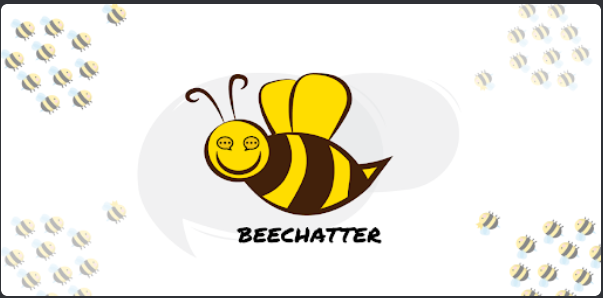 Well, this has been a few months in the making and I'm very happy and proud to announce that the Hive-Engine team has been able to launch our very first mobile application! Please welcome BEECHATTER into the ecosystem of Hive.
https://play.google.com/store/apps/details?id=com.hiveengine.beechat
Special thanks go to @bait002 who has been the mastermind behind it.
Please note it's an alpha release and pieces may not work perfectly, but we're happy to have one of the very few mobile applications for the Hive blockchain out there in the wild.
What's a BEECHATTER?
BEECHATTER is a mobile application for Android phones that allows you to message your friends and groups, view your balances, and transfer Hive-Engine balances. You now have the power of your crypto wallet and smart contract platform right in your hands! Chat your friends, send them some tokens, and do it all from your Android phone!
The messages are across the entire ecosystem so you're currently able to connect with users on peakd.com, nftshowroom.com, farmfarmer.farm, mythical.farm, most of the tribes, and there are other applications that are building in the functionality as we speak.
What's it cost?
Nothing, it's free. Hive-Engine is happy to support the Hive ecosystem and hopefully getting some easy to use mobile chat and wallet functionality out there will help.
Note, the chat features are not onchain, nor are they all that encrypted. So, you're strongly encouraged to keep things like your private keys and passwords from going on BEECHATTER.
Why do we need this?
Well, firstly, the tool requires you to sign in with your keys, so when you're chatting with an account you know they have access to the account keys. That's about as you can get in psuedoanonymous crypto land to knowing who your counter party is.
Secondly, chat is a pretty powerful tool and the fact that hive hasn't had it this entire time is a little embarrassing. That said, now it's not only available to the entire ecosystem for free through various websites, but it's also available for free through this app.
This seems useful to Hive, how can we support you?
If you like services provided by Hive-Engine or games and applications built in it then we'd love your support.
I have a proposal for Hive-Engine. Please consider voting for it.
You can purchase BEE and WORKERBEE and use BEE to do things like start tokens or tribes.
You can purchase FARM/MYTHICAL and/or FARMFARMER.FARM and MYTHICAL.FARM NFTs.
What's next for BEECHATTER?
We'll be working on getting it live for iOS.
What's next for Hive-Engine mobile?
We'll be launching a mobile application for Hive-Engine.com.
What's up on deck for Hive-Engine in general?
We're building support for ETH, ERC20, and wrapped Hive Engine tokens on Eth. Then we'll be working on a tool like uniswap for Hive Engine. Lastly we have some stuff in development for P2P and business logic smart contracts.
Lastly, we're going to be upgrading the tribaldex.com over the coming weeks and help launch a wide variety of new services because of it.