Preschool Art Class | DIY Finger Puppets From Chenille Stems / Pipe Cleaners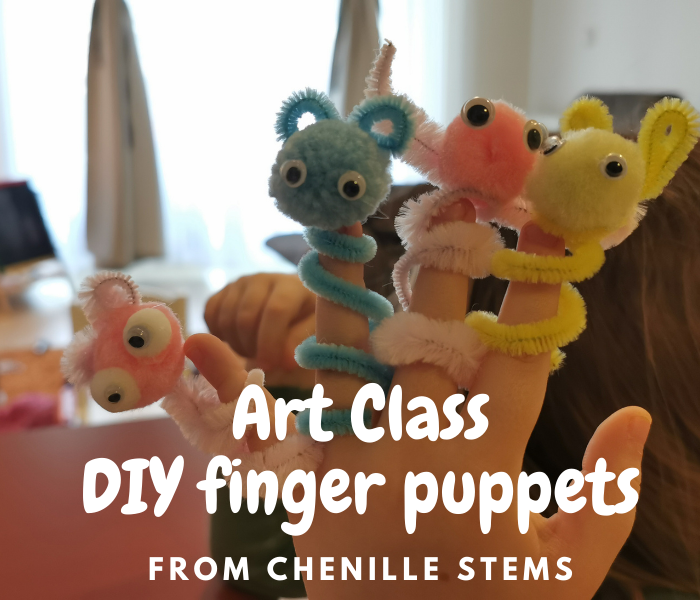 Fun Art Class
Quite a few months ago, I started collecting a huge amount of art supplies to get through the expected lockdown. There were a few things that have been untouched (until this week) because I simply didn't know how to find inspiration to create something with them.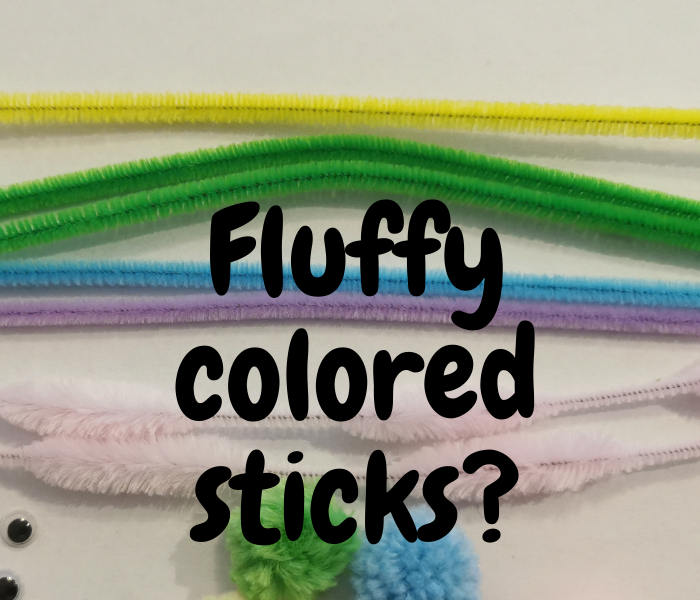 The reason I couldn't find inspiration was actually quite simple, I had no idea how these funny colored sticks were called and hunting for inspiration was hard, unless I accidentally found them online.
That didn't happen, so I put on my best search skill hat and decided to find out the name of these funny things.
Google showed me they are called "Chenille Stems", I was wondering what that even means, so I typed in Chenille to find some answers to that question:

Aha! That makes sense now, if I had known this before wondering the name of these sticks, I would have found it sooner, I guess. So you see, it's never too late to learn something new!
Edit: Some of the members in the community have mentioned the term Pipe Cleaners for these, I have added this in the post's title. Maybe that's just a term I never heard before but it sounds much better than Chenille stems :) Thanks everyone! <3
Preparation
This fun art class doesn't need much preparation besides making sure you have a few items.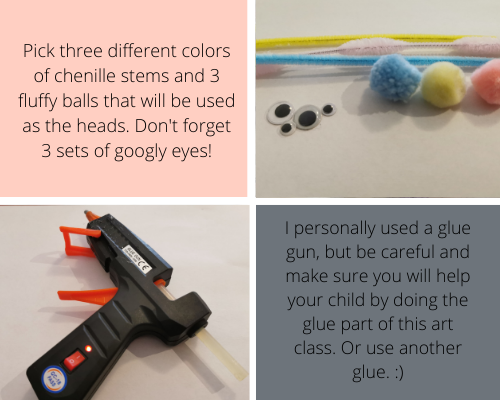 Don't forget the heat up the glue gun, and make sure that your child can't burn him or herself. I've burned myself so many times in my life that I make sure my daughter can't even touch the glue gun when it's heated. Safety first!
Step by step - Mommy's examples
I wanted my daughter to see how the chenille stems work first, and decided to create 3 little hand puppets myself (with her assistance of course!) and once done, give her the reigns and only assist by lending my finger and doing the glue part for her. I don't want her to get burned, but this was the only glue in the house that will stick well enough to create the puppets. Let's have a look at the step by step process of these fun hand puppets from chenille stems: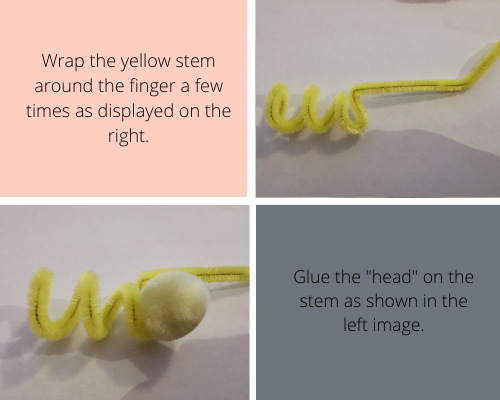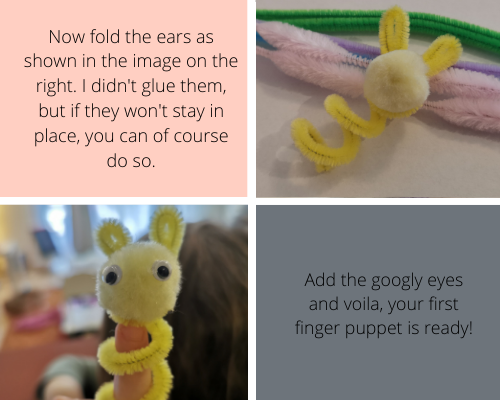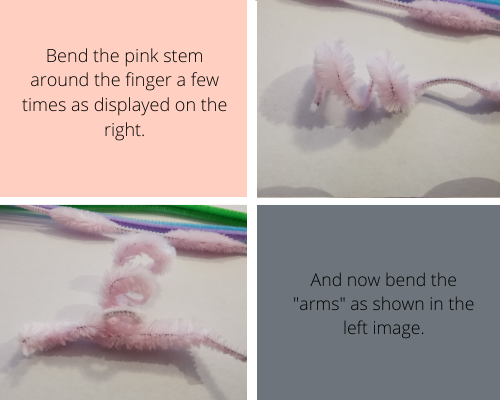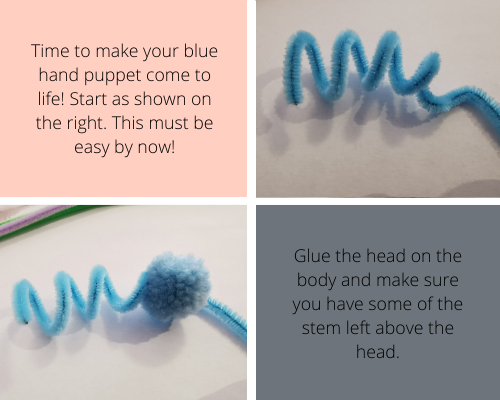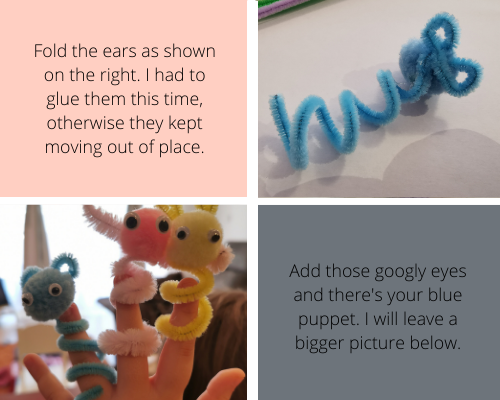 Here's the group picture: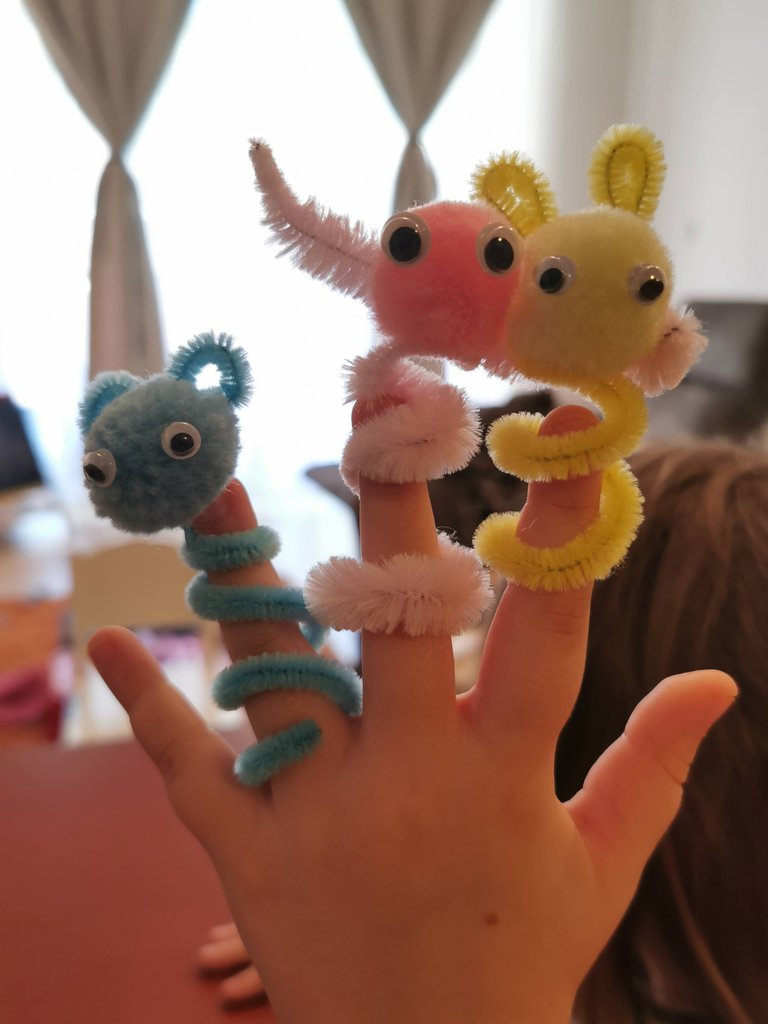 Would you look at these cute hand puppets! Pinkie is even hugging Mr Yellow! How lovely, don't you think?
Are you ready to see the ones my daughter created with my assistance?
Step by step - Daughter's creations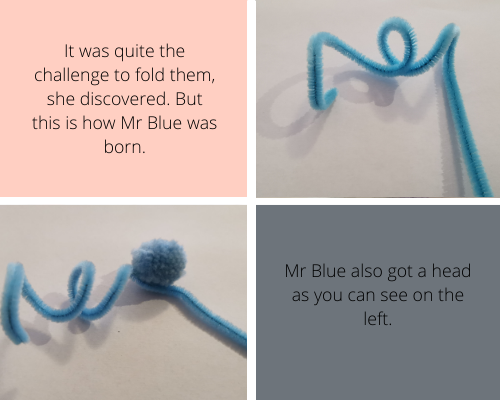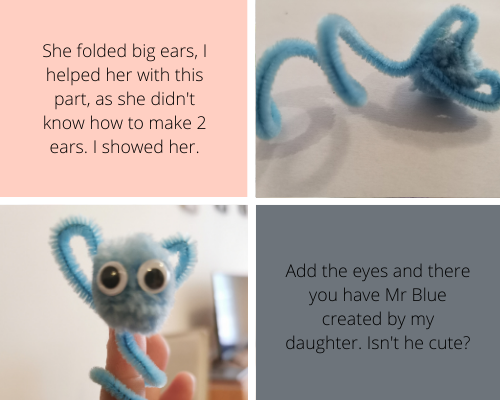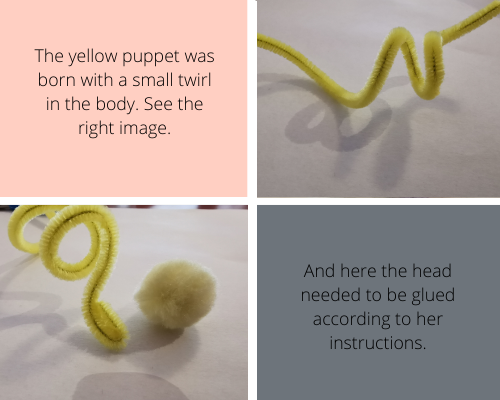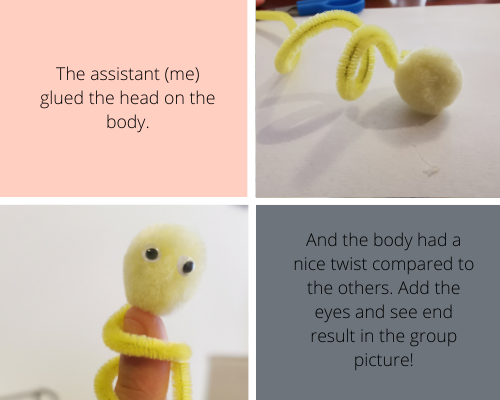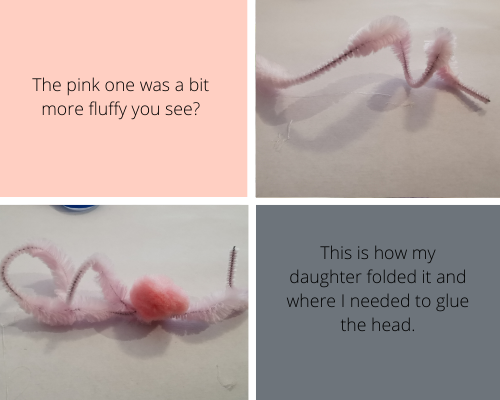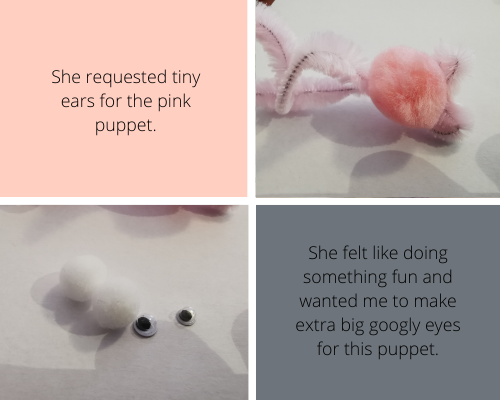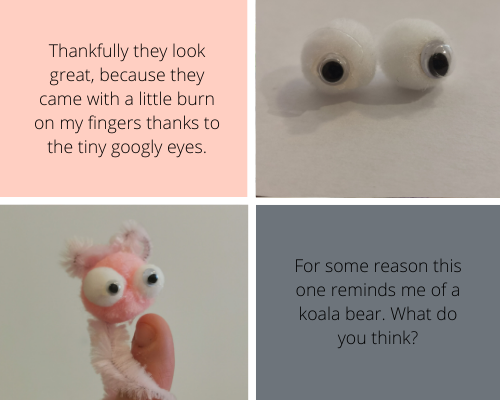 Here they are in more detail: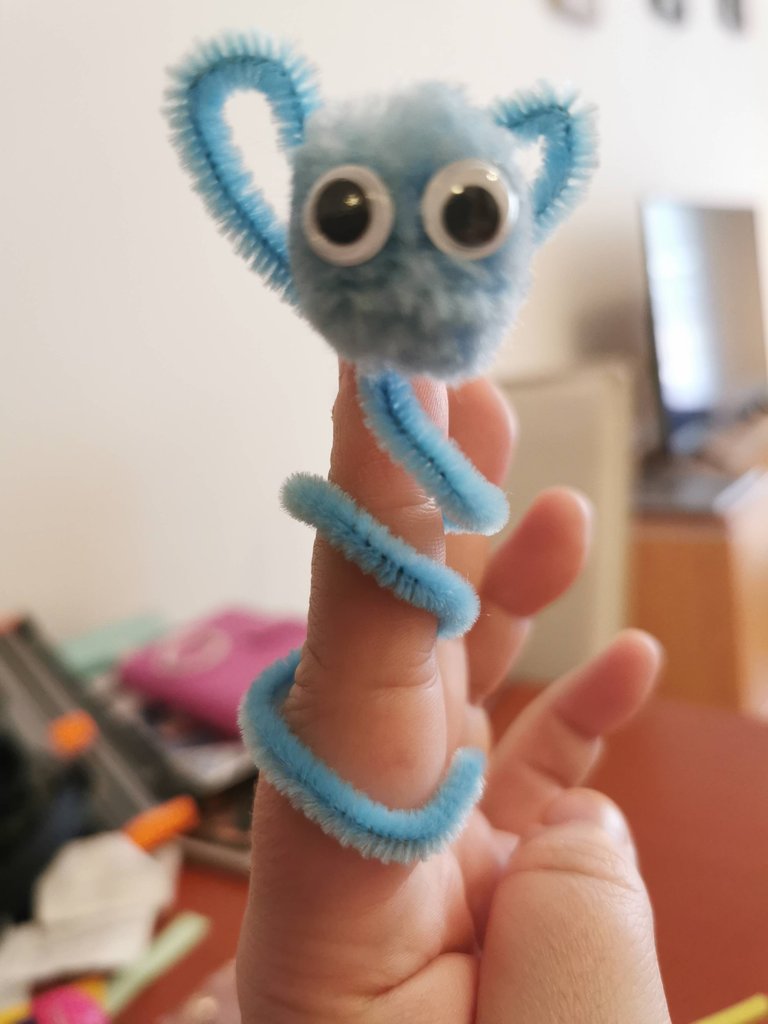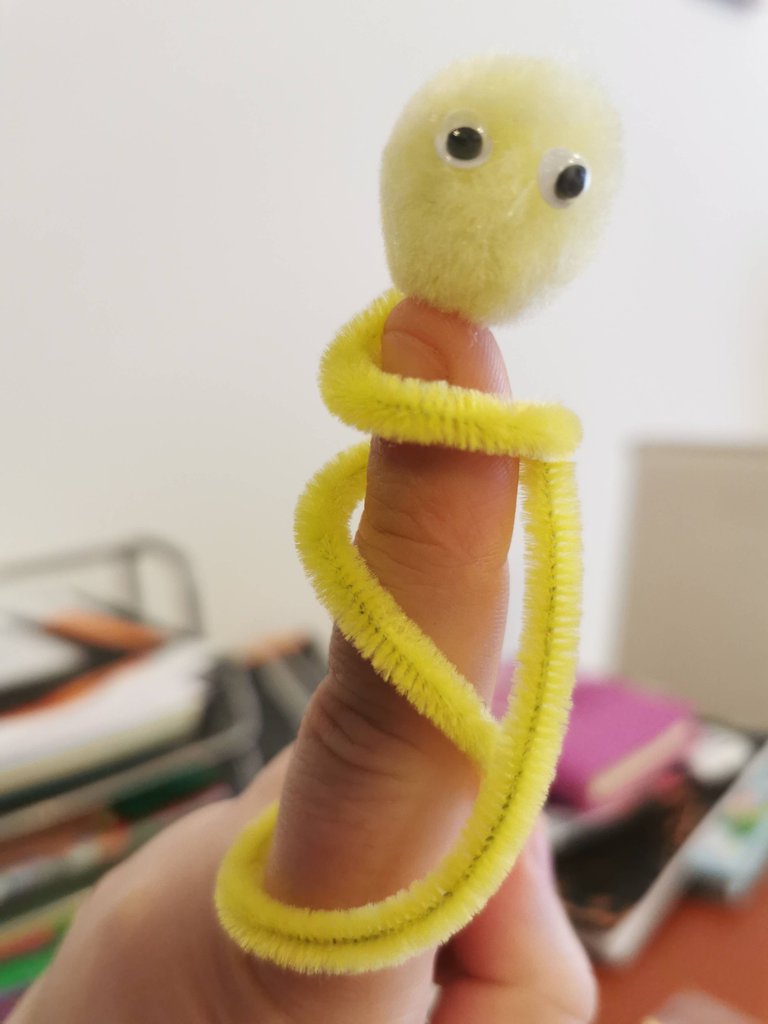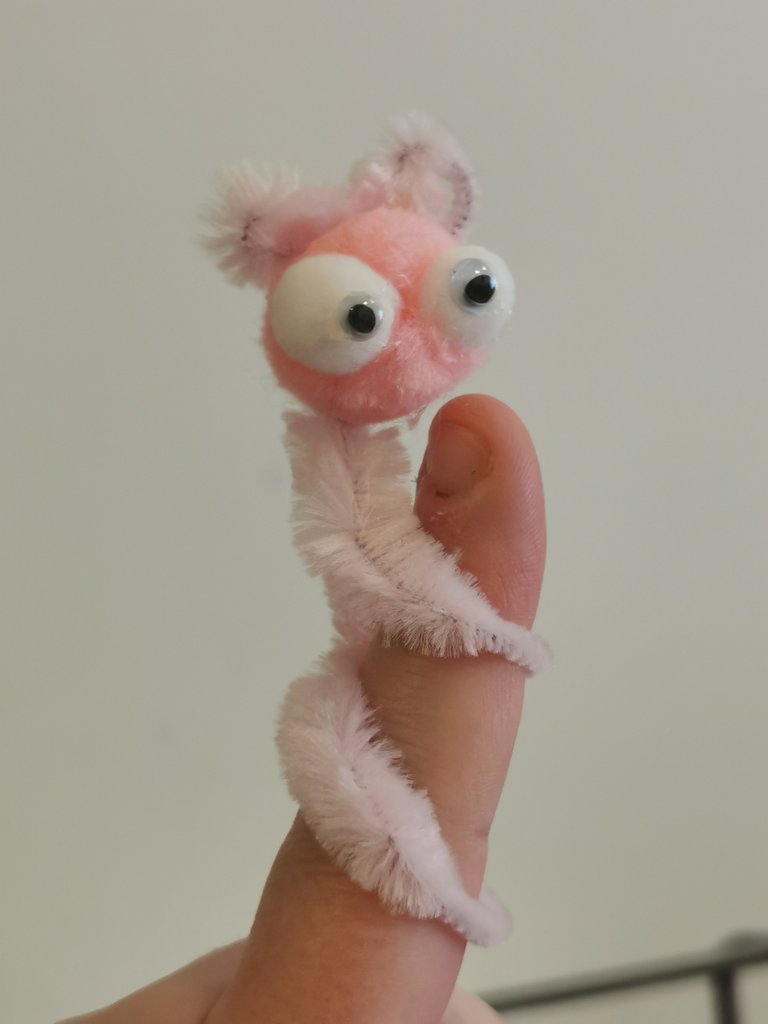 Which one is your favorite? We both agree that the pink puppet my daughter designed was by far the coolest!
I hope you had fun with this art class and feel free to leave a comment below. Especially if you tried to create your own hand puppets from chenille stems!
---
---