The last few weeks have been very rough as my family has helped someone we love dearly navigate a truly terrible situation. My wife's mom decided to leave her husband due to abuse.
My wife and I are still processing a lot of emotions as we walk alongside my mother-in-law. There is still a lot of unpacking for me personally. Anything I say (or don't say) is not intended to be disrespectful towards anyone. I appreciate grace as I continue to process what has happened and what needs to happen in the coming days and weeks.
My truth statement is "abuse is wrong, period!" I hope we can all agree on that.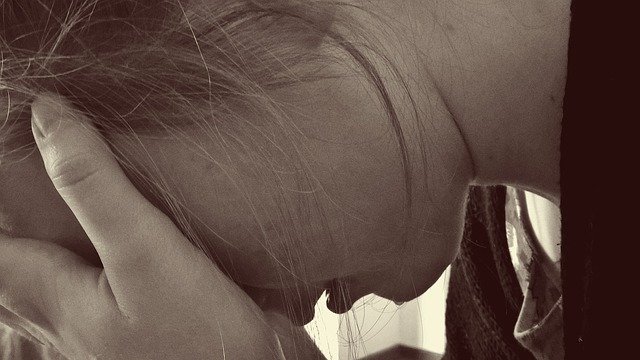 Image by Ulrike Mai from Pixabay
Some Background Information
The weekend before Christmas, my family and I piled into our 12-passenger van and headed north. We had plans to visit my wife's dad, her brothers, and their families.
Things were a bit tenser than usual (covid has that effect on people), but when my wife received the call, things escalated even more.
That very morning, my mother-in-law's husband had laid on her and held her down for over 30 minutes. This man was trying to exercise his perceived authority and control over my mother-in-law.
That was the straw that broke the camel's back.
Different Days, Different Ways
I had always thought that my mother-in-law's husband was grumpy and mean, but my mother-in-law started sharing other signs that caused concern over the upcoming days.
He had verbalized, "I know someone who knows someone that can fix problems." Verbal Threats.
He had raised his hand to my mother-in-law as if he would be willing to hit her to keep her in check. He never did, as far as I know, but he was not afraid to threaten.
He would go days (sometimes over a week) without speaking to my mother-in-law. Sometimes when he spoke, he appeared to me loving and compassionate, but oftentimes he said things like, "You can't survive without me. Your life is too good with me!" His words and lack thereof were a part of the game he played.
Did we miss something? Could we have intervened earlier? Had we failed someone we love? There have been a lot of questions swirling through our minds.
Can We Afford to Wait?
Since my wife and I don't have personal experience with this kind of trauma, we reached out to a trusted spiritual advisor who has a counseling background. We shared our hearts, and he shared his.
Since the abuse had taken a sharp turn in the physical direction, my mother-in-law's physical safety was the top priority. My wife felt that we needed to make a move sooner than later. She felt in her heart that things needed to happen the upcoming Saturday, one week after my mother-in-law was physically restrained. My mother-in-law thought we should push back any plans to the beginning of the New Year.
My mother-in-law wanted more time to make a plan. She not only wanted to get out of harm's way but also take as many of her personal possessions as she could in the process. Our friend made an interesting statement about someone who is abused. He stated someone in an abusive relationship is both the smartest person to handle the situation and the person most likely to be lulled back into the situation. My mother-in-law had learned coping mechanisms on how to push through on a daily basis. In one way, she had the best vision and perspective, but in another way, her eyes were very clouded.
Fortunately, after several secretive phone conversations, my mother-in-law decided that things could not wait. She needed to move out - sooner than later.
Operation Smash and Grab
Over the last few years, my mother-in-law has had some strained relationships with two of his sons. As things have unfolded over the last several weeks, my mother-in-law has realized that her abusive husband had been impacting parts of her life in ways she did not realize.
My wife called up her youngest brother. He reached out to the oldest brother, who in turn reached out to the second oldest brother. He said, "If we are going to do this, then we are going to do this together."
The second oldest brother had not spoken to his mom in years. Sometimes adversity brings people together in ways that you would have never imagined.
The oldest brother affectionately called the events of that day Operation Smash and Grab. Fortunately, there was no smashing, but there was a lot of grabbing. First and foremost, we wanted my mother-in-law and everyone else to be safe. Second, we wanted to get out as many personal items as possible.
From the moment I pulled in with the moving truck to the time we left was less than two hours. Rather amazing since nothing had been packed prior. We all walked out safely and gave a huge sigh of relief when we gathered at our meeting point afterward.
Since Then
Since that day, my mother-in-law has moved to the city where we live. I have not lived in the same city as my parents or inlaws since I was in college. There might be some unexpected benefits and unforeseen consequences, but the most important thing is that my mother-in-law is safe now. The rest are details that can be worked out.
Strangers to mother-in-law (friends of ours) have allowed her to use a room attached to their workshop in her time of transition. Strangers/friends have helped her relocate to her temporary place and then her rental - twice in a week. Strangers/friends have shown love and compassion in overwhelming ways.
My wife's mother is excited to feel "free." She appreciates not feeling like she is constantly watched or has to be secretive about having phone conversations with her daughter.
Abuse Is Wrong!
According to the National Coalition Against Domestic Violence, nearly 10 million people are physically abused in the United States each year. That is an average of 20 people per minute.
I know that the number of mentally, verbally, and emotionally abused people is even larger.
As a parent, I am struggling with how to not rob my children of their innocence. But at the same time, I want to help them understand the signs of abuse so that they can help themselves and others live happy and healthy lives. I am struggling with what words to use to condemn abuse (something that is evil) but without growing unnecessary fear in my kiddos' hearts.
Abuse is wrong. I want my kiddos to know that. I want them to see a great example of what family should be like through my wife's and my marriage, but understand the signs of what to report and avoid in a relationship through age-appropriate conversations.
And though our family takes intentional steps to live in peace and love without each other, we are not immune to anger and aggression, as evidenced by the scream of "She hit me!" earlier this morning.
Final Thoughts
As a father, I have a lot of influence over the kiddos who live within my walls. I have a huge responsibility to prepare them for their future lives. Sometimes that means discussing uncomfortable, even ugly aspects of life. I cannot shy away from these tough conversations. I don't want any of my children to look at me someday and asked why I did not help them process this challenging moment in their lives, and as a result, they have to relive it more personally in the future.
Abuse is wrong! As parents, let's make sure our children know they are free to choose not to be in abusive relations, and they have the freedom to leave an abusive relationship.
Thanks for stopping by!
@SumatraNate