Home education/homeschooling is a family decision that takes place within community with unique individuals in mind.
Seems pretty simple, huh? But in 2020, nothing seems as simple as it use to. We live in a world that has changed at a global scale, and our decision to homeschool and our home education philosophies are not perfectly protected from our changing world.
I am not claiming that "the sky is falling," but I want to be mindful that there are changes and those changes have already and might continue to impact my family, my community, and my children's education.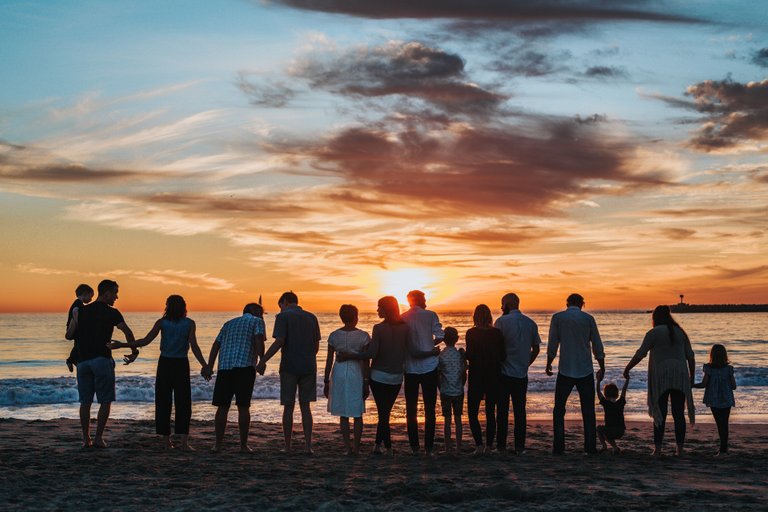 Photo by Tyler Nix on Unsplash
Family Decision
My wife and I view homeschooling as one of our many parental responsibilities, one we have gladly accepted. We believe that parents are best equipped to meet the needs of their children - physical, emotional, spiritual, and educational. And much in the same way that parents physically provide for and bless their children from birth through adulthood, education starts the day a chid is born and continues as the child grows and matures through various stages of life. The method for transferring knowledge may change, but the opportunity to educate never disappears. The foundations and patterns of a child's life are being established long before a child is "school age." So if in these moment parents, not professional educators, are the primary source of training and knowledge, what prevents parents from continuing in the educator role once a child turns 5 or 6? For the me, the answer is clear. Nothing should require a parent to relinquish their role.
I am honest enough to admit that it does not take long to find bad examples of parenting/home education. But I do not believe that a few, limited bad examples should overshadow the good work that many families are accomplishing through home education.
I am grateful that our decision to homeschool was just that - OUR DECISION. And I hope that we get to enjoy the right and responsibility that accompanies that decision for many years to come.
Within Community
Although I have concerns about how this global pandemic (or a future global event) may impact our ability to homeschool, I can already see how the perception of community is changing.
Although I hope my wife and I will be the primary go-to for our kiddos, I know fully well that we will not, nor should we be, the only people that our children reach out to.
My hope is that my kiddos are surrounded family, friends, farmers, skilled laborers, doctors, practitioners of law, blue collar workers who serve others with their blood and sweat, theologians, artists, and a whole plethora of other influencers. These types of relationships take place in community.
It seems that "community" is under attack. We are told (right, wrong, or indifferent) to stay way from others for safety sake, when in fact, we need the very people that we are told to distance from. I am really starting to miss people. I am starting to miss the freedom of being able to interact with people. That says a lot when a very introverted person is wanting to be around people.
Our isolation is not just impacting our mental and emotional health (among other things), it is impacting our ability and our children's ability to glean knowledge from others and be challenged intellectually. It scares me that as we are told to distance ourselves, our primary source of "intellectual engagement" may a centralized source of information. We need people in our lives who are different from ourselves to grow knowledge, challenge our biases and fortify our weaknesses. This all takes place in community. But a community can not exists without a connectedness that brings individuals together.



With Unique Individuals in Mind
One of the joys of homeschooling is watching my children grow in knowledge and in ability. My children bring a diverse set of abilities/attitudes/opportunities to our homeschool every day. They also bring an equally diverse set of challenges and obstacles.
My wife and I have quickly realized that even though we operate as a family unit within community, we must look at the individual needs of our children as we train and equip them.
I find it very fulfilling to meet my kids in the place where they are and help them get to the place where they want/need to go. Education is not a cookie cutter solution (even if that is how it is executed in some systems). Instead, education should account for a unique person, at a very specific moment in time, accounting for very specific circumstances.
But as I "engage" my community, I don't see people any more. I see blank faces. Our masks are covering our expression and preventing connection. I caught myself wondering if I should even smile under the mask as I pass by someone at the store. What's the point? The can't even see me. And I can't even see them (at least not fully).
The point is that I am a real-person. You are a real-person. Everone is a real-person. We are not generic replicas. We are not imitations. We are unique and wonderfully made individuals. And when we forget that we are unique and one-of-a-kind (and that other people are unique and one-of-a-kind), we might lean away from instead of leaning into this great adventure called life.
This homeschooling thing that many of us in the @homeedders community do is done for real-people with real needs - complex and unique. We can not loss sight of the real people in our lives, even as we are told to cover ourselves.



Final Thoughts
As I wrap up, I feels like I just needed to vent. Sometimes that happens. Sometimes we just need to write the frustration and struggles our through our finger tips.
I am not sure where you are emotionally or mentally at the moment. If you are like me then you have being your best, but sometimes the challenges of life seem to overtake you like a giant wave. That is normal (from my experience). And when the waves come, it is easier to stand back up when you know there are others ready to support you.
A huge thanks to the @homeedders community for your support when I just need to rant sometimes. Appreciate you all!