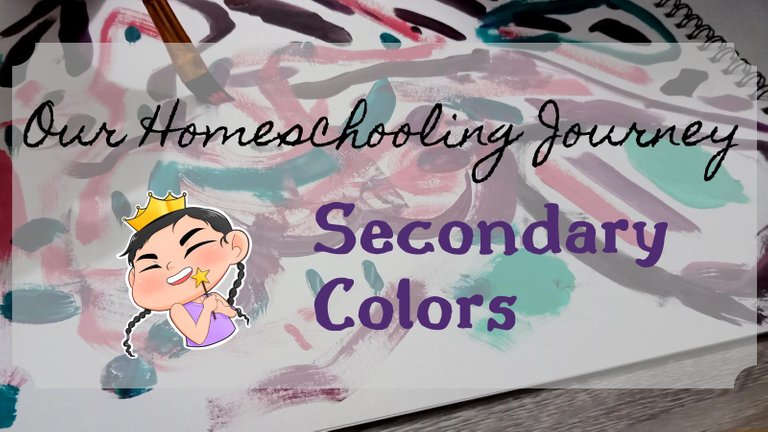 Today, we studied the secondary colors. This lesson was not really in my plans yet although her art materials are always on the ready whenever she finds any inspiration to draw or doodle. We were playing with blocks and have just finished discussing that five is greater than four and that five is less than six. A lesson which actually came up when she asked which is bigger and which is smaller.
Because she tends to always ask a lot of questions, I have adapted the child-led and play-based learning/teaching method for my little girl. Sure, I have targets that I set, lesson plans, and weekly goals but at the end of the day, these things will only be based on the receptiveness of my student.
To be honest, I had a different approach when we first started our homeschooling journey. I had set schedules, I have rules, I have questionnaires, and so much more. Much like how I was taught in a traditional school. We have a study table, I am sitting beside her while she works on the activities. Kinda like a teacher-student set up. Yeah, that approach did not get us too far in the journey. We stopped studying altogether for a few weeks. The reason: we both got too burnt out.
So today, when my daughter said "Nanay, I want to paint," I came up with the idea of teaching her the magic of combining colors.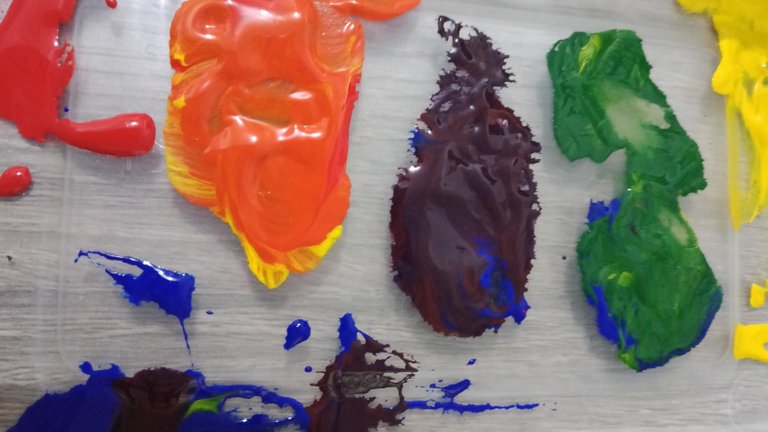 Before we went on with painting, I set some soft rules. She tends to over-enjoy the activity we oftentimes end up with 3-4 pages from her painting book with nothing but doodles. Not that it's a bad thing. I am very much supportive of imaginative art, but at her age, she still needs guidance so she can learn more. I know she'll be able to use those lessons in her next artworks.
There's just one rule. To listen. Discipline needs to be constantly observed. You know how kids are when they get excited about things, right? I don't really mind the mess, but I want to make sure she would learn something out of the activity. And one of the ways she'll learn is to listen. So she was instructed not to touch the paintbrushes just until I am done preparing the colors we need for the artwork/lesson.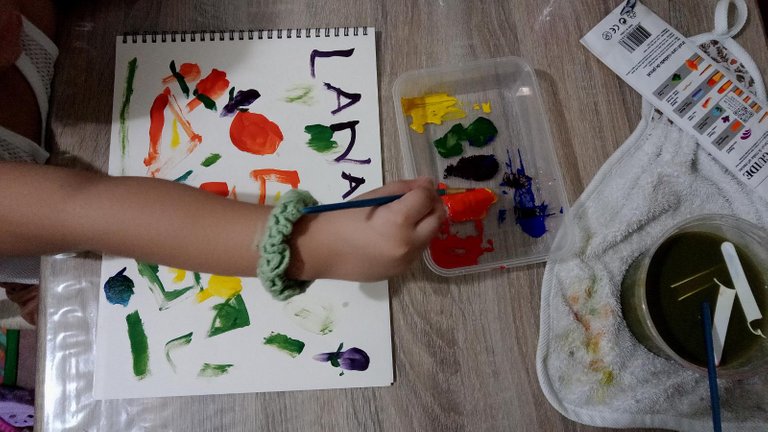 It was fun and interactive. She was amazed at how the colors changed as we combined red/yellow, blue/red, and blue/yellow. Before mixing the colors, I made her guess what color it will be. She had a blast guessing. And of course, she had her What about this and this color? questions. One of the benefits of child-led learning is their readiness to receive new information. When they are receptive, they tend to wonder more and ask more questions, they discover more things. The "aha! and wow! moments" are the ones that stick more to them.
Once she has seen the color transformations, it's time to use the paintbrush. Of course, I took the opportunity to train her with her writing. Most of the time, she still traces her name, if not, she has a guide she copies. This time, I made her paint her name on the paper. Because she is enjoying the moment, she was able to spell out her name by herself, and write it by herself too.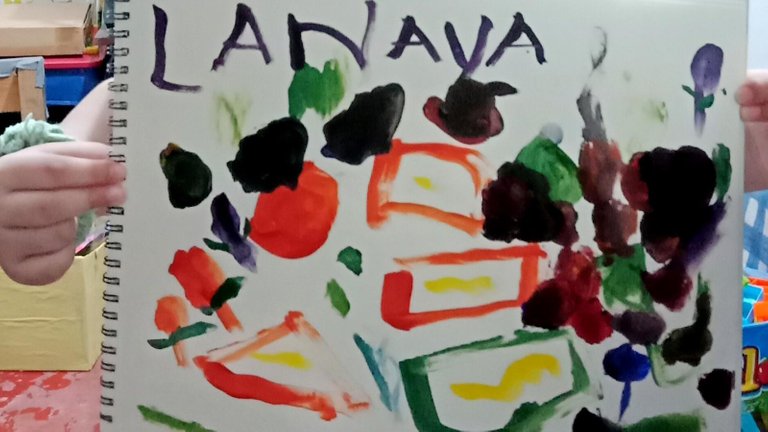 While she's still in her listening state, I asked her to draw shapes. But of course, her listening mode could only last a few minutes. She went ahead and painted different things. There are grasses in there, flowers, and leaves.
There are countless benefits of child-led and play-based learning. Before we started our homeschooling journey, I always thought that parents should be the ones driving when it comes to their children's learning. I soon find out that it is much easier and more beneficial to the child and to the parent to simply listen to what the kid wants.
At this point in my kid's learning, targets and plans aren't really that necessary and should not be strictly followed. These things, as it turns out, are somehow restricting their imagination. I observed my kid doesn't ask too many questions when she is not in the mood for the learning. Either that or she just plays with our reading materials - like intentionally pronouncing the words wrong.
Letting my kid lead our homeschooling journey is definitely one of the best choices I made for her. She feels she has control thus making her empowered. She learns what she wants to learn but does not mind if I interject some extra lessons along the way. This way, there's no pressure between the two of us. She gets to enjoy the process of learning, I get to have more quality moments with her. And to me, that is golden.

---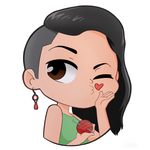 @romeskie is a full-time stay at home mom juggling homeschooling, crocheting, and homemaking. A Business Administration graduate with a major in Marketing who ended up in the contact center industry, on the frontlines, climbing her way up to Workforce Management where she found her passion in real-time analysis and management. A once self-proclaimed careerwoman who soon realized homemaking was her real calling. Her passion varies from reading, writing, photography, and most of all, crocheting.
Connect with her through her Facebook Page: The Leftie Crocheter and on Instagram. Feel free to subscribe to her Youtube Channel: The Leftie Crocheter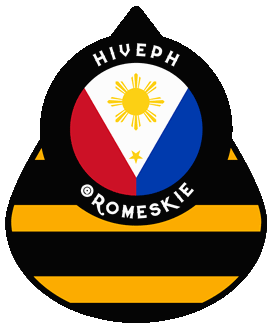 Big thanks to @bearone for my Hive PH badge.