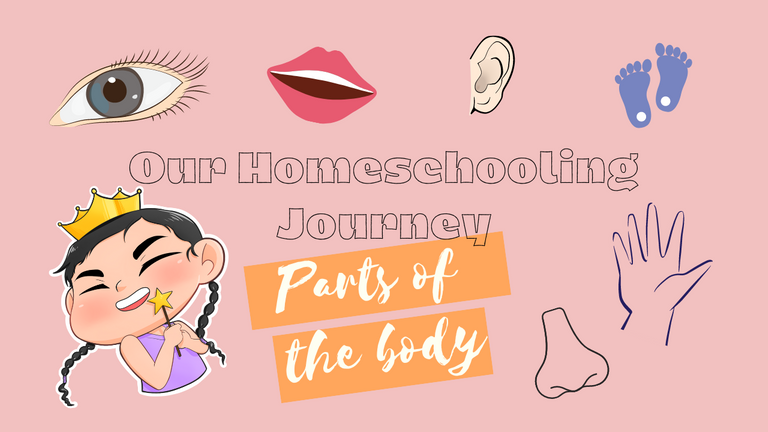 Unknowingly, we have started our homeschooling journey when I started teaching my daughter back in her younger years. We used to have an early morning session of identifying body parts a couple of years ago. This was when I was discovering my daughter's wits.
This was when I was teaching her about the left foot, right foot, left hand, right hand.
Me: (Holding her left hand) This is your left hand.
Aya: Left hand!
me: (Holds the right hand) And this is?
Aya: THE OTHER HAND!
This is just one of her witty comebacks to my review questions. Every day is indeed so much fun with this little kiddo.
We treat this year as a headstart to her formal homeschooling next year. We weren't allowed to enroll just yet because she's still a year younger. And since there isn't any formal set up just yet, we find ways to fill her mind with as much information she can take. She makes it a lot easier for us actually with all her questions and comments. The three of us, yes, her father and I are learning so much because of her. Here are some of the few things we learned so far.
---

Now, we've moved on to more body parts. Identifying small parts, even defining the details on each part. She asks a lot of questions like what do we call the outer part of the ears, or what are those hairs on her father's nose, and so on and so forth.
On any given day, she often throws random questions. When she hears something from one of the videos she watches or when she hears a Tagalog word when her father and I are talking, her questions never stop. It's as if she is putting puzzle pieces together in her mind.
I was actually surprised when she drew a human body (I'm actually not sure what species she was drawing) but she was able to identify the stomach and the heart. Apparently, on the human anatomy she drew, the stomach is positioned higher than the heart. This just goes to show that "food is life" with this little kiddo.
I gave her a crash course on the digestive system when she asked me one time why people poop. I gave her the most basic explanation of how food goes into the mouth, then through the esophagus, then it is digested in the stomach. She was listening intently, and after she said the word esophagus a million times, she asked me to continue. Now she knows about the small and large intestine and how the waste goes down through the anus.
To make the learning more fun and much easier for her to remember, I point to her part of the body as I mentioned them, and tickled her tummy. I find a giggly child learns much faster than a bored and tired one.
---

When my husband and I learned about my pregnancy and found out we were having a baby girl, our first thought was that we have to make sure she is strong enough to defend herself. My husband thought about jiu-jitsu, I was more into the willpower aspect.
For starters, I did not teach funny and cute names for the private parts of the body. We call them as they are: Breast, anus, vagina, and penis. I did not want her to feel awkward when talking about those parts.
As part of the lesson, I also instructed her that she should not let anyone touch her private parts and that she should run to me and tell me about it.
---

Kids are like sponges. They absorb every bit of knowledge we pass on to them consciously and subconsciously. And so, being that our lesson does not follow any curriculum or any set up at all, every part of our daily lives is an opportunity to learn. Teaching her about the parts of the body also included proper care. We had agreed on a schedule for her weekly nail cut. She remembers that as soon as she wakes up, she needs to brush her teeth. Part of her daily regimen now is for her hair to be combed.

Our lesson about the parts of the body has made her aware of herself, how she composes herself, how she dresses up. It helps that when she asks a question, she does not stop asking more questions until she gets the kind of answer she can fully grasp. Our answers have varied depending on her level of curiosity. We sometimes answer her as we would a child, sometimes she understands it better if we talk to her as if she were an adult.
The beauty of homeschooling is we are somehow encouraging her personality that never stops pursuing answers to all her questions. There are topics that we take more time than others. Especially the difference of the body parts between boys and girls. That topic has ignited a lot of side questions. There are some subjects matters that are too vast for her to grasp as of yet but we try to give her a general idea about it. I have employed the help of google so many times already, but our main goal is to make sure she feels comfortable asking us any questions. I am sure that those general ideas will soon be the main topics of our future discussions, but as long as she remains curious, that's what will help her learn more in life.

---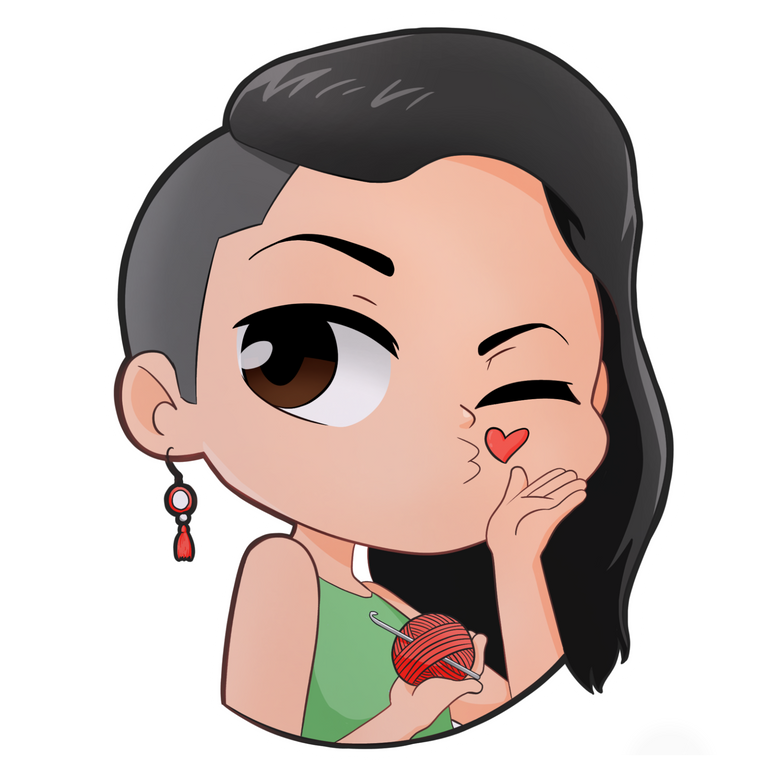 @romeskie is a full-time stay at home mom juggling homeschooling, crocheting, and homemaking. A Business Administration graduate with a major in Marketing who ended up in the contact center industry, on the frontlines, climbing her way up to Workforce Management where she found her passion in real-time analysis and management. A once self-proclaimed careerwoman who soon realized homemaking was her real calling. Her passion varies from reading, writing, photography, and most of all, crocheting.
Connect with her through her Facebook Page: The Leftie Crocheter and on Instagram. Feel free to subscribe to her Youtube Channel: The Leftie Crocheter
---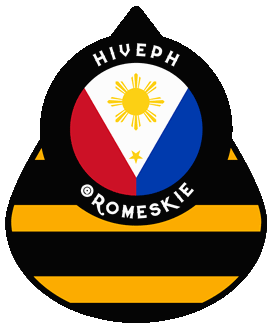 Big thanks to @bearone for my Hive PH badge.