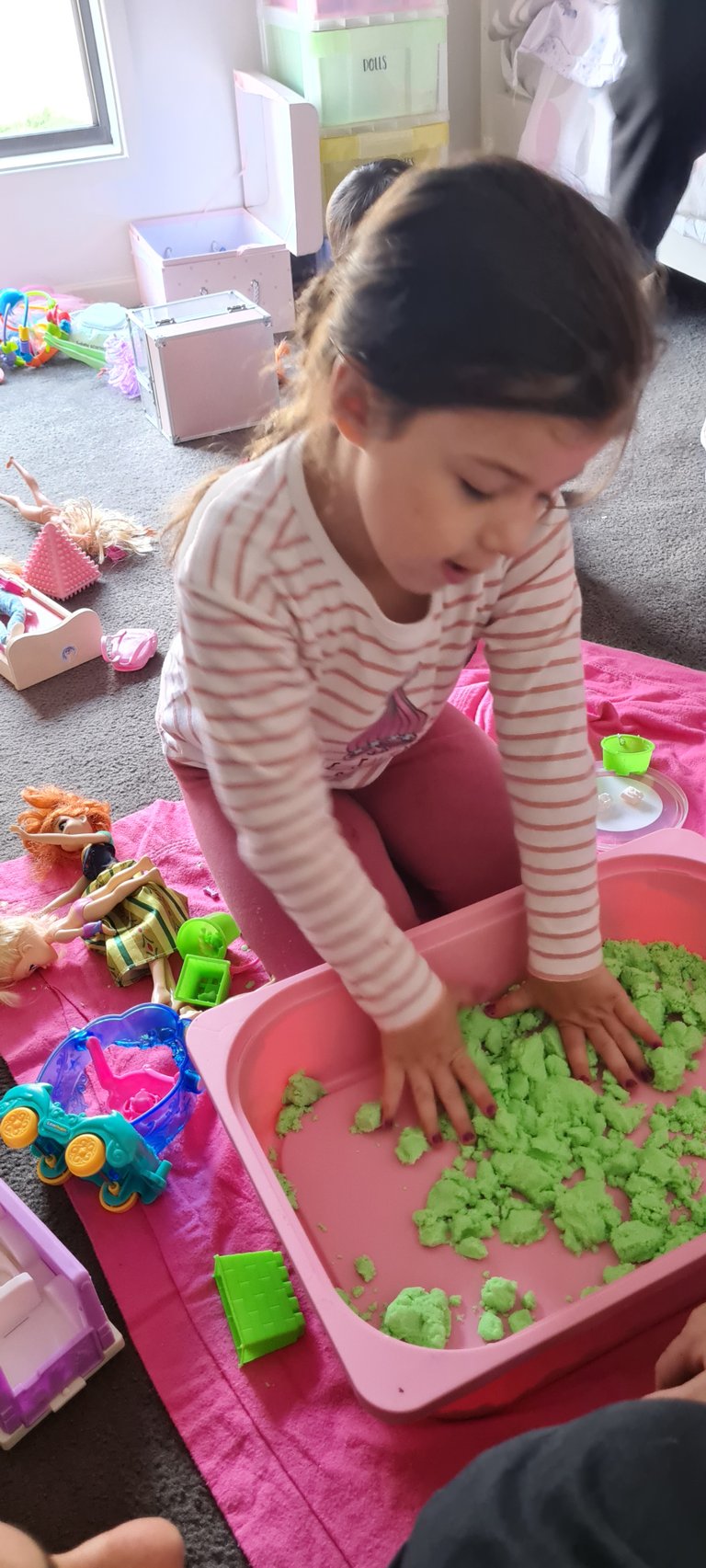 I'm pretty big on not being a helicopter parent as I believe it defeats the purpose of parenting and can impact kids learning and development. It also provides a false sense of security in that a child will not think outside or try to resolve the problem at hand as someone else will do it at times I wonder if I am too hands off but I do do alot to help and guide the little ones. I know at times they get frustrated but that is part of the learning. Learn to control your emotions, focus on the task at hand and come up with a solution to resolve it.
In life people aren't always going to be around to help and alot of things in life you will he required to address yourself.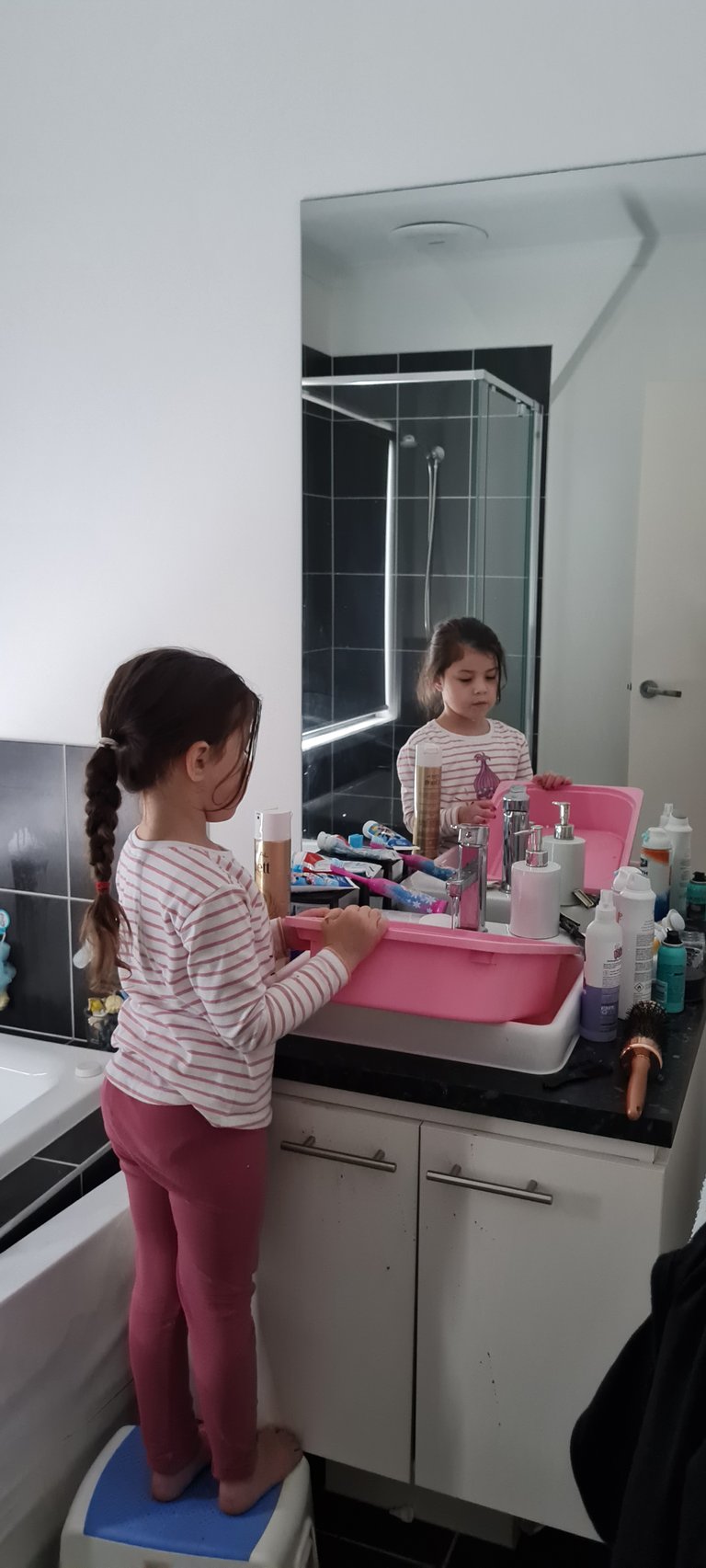 Lil Miss decided that she wanted a swimming pool for her toys to play in and wanted a beach setting. She removed two tubs from her play room (made a mess no doubt, still struggling to get her to clean her room) one she loaded with sand. The other she went to fill with water to be the pool.
My initial thought was crap, she's going to flood the place but I let her go with this one as it provided a great learning experience around liquid, solid, motion, weight and volumn.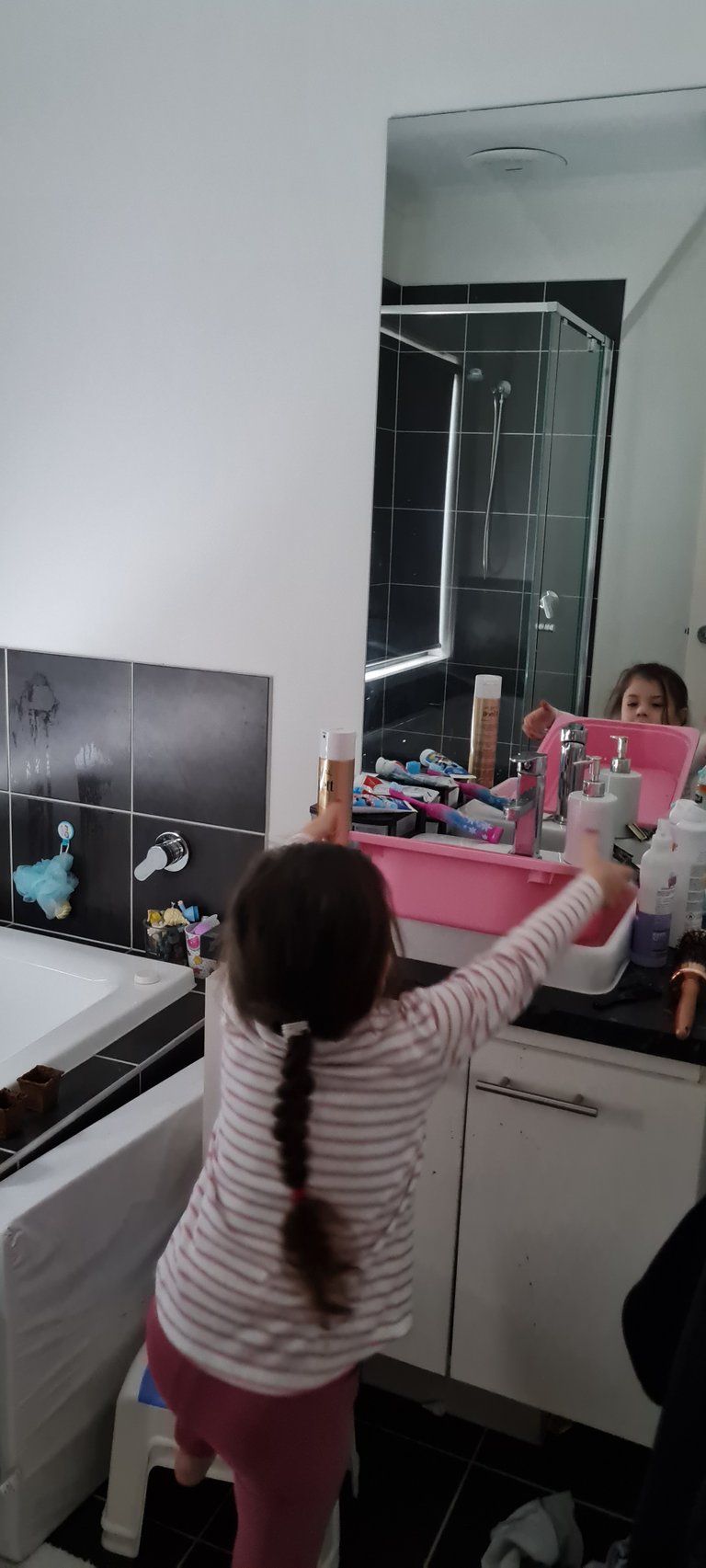 I stood and watched and waited for the inevitable, a tub that was too filled that she couldn't lift, the angle of it that wouldn't allow her to fill properly and the the hardship of trying to remove it from the sink. I watched her for some time and she turned to me and said "daddy can you get it for me I responded with nope, if you want to do that you need to do it yourself.
I watched as she walked around it, looked at it and assessed the task at hand. I asked her Do you think it's too heavy for you to lift? she agreed and said it would be easier if I got it.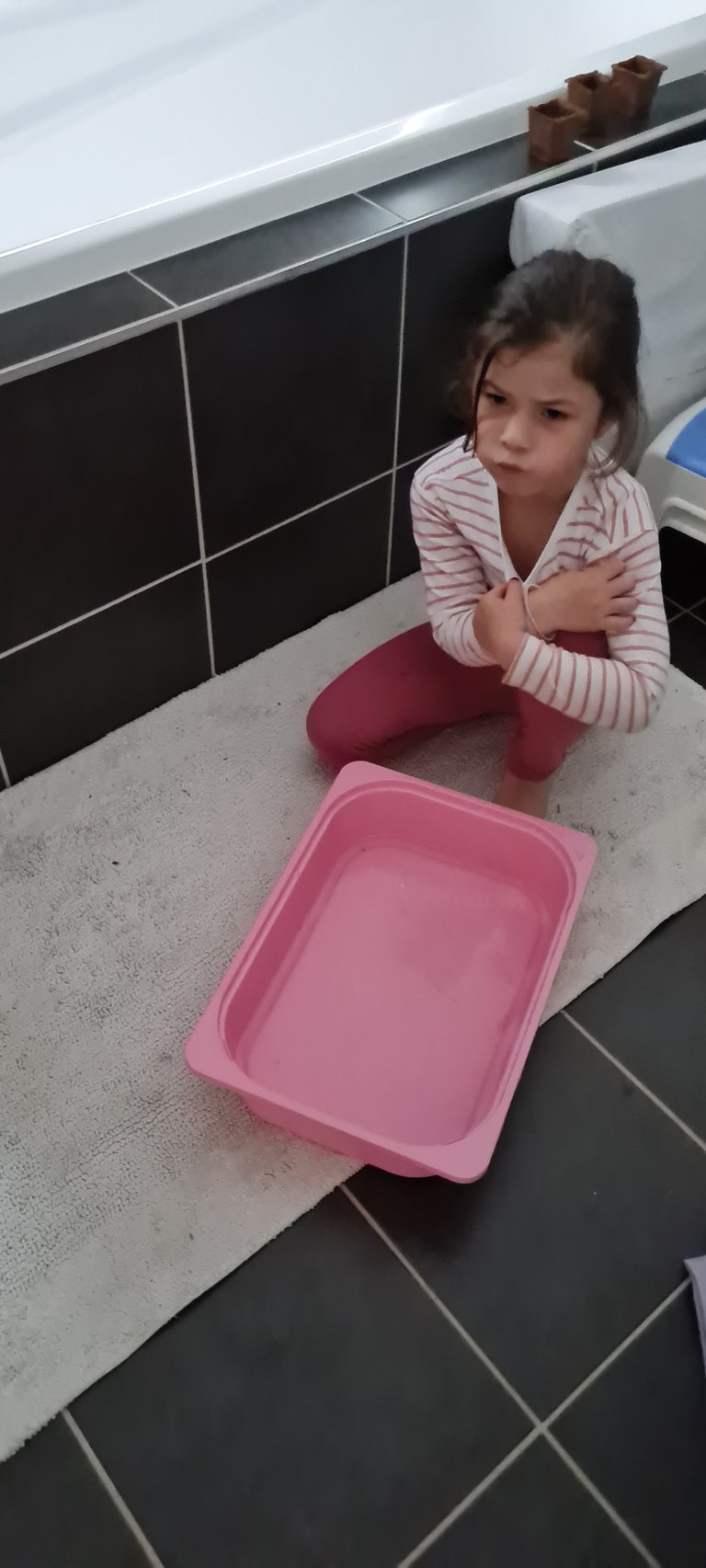 It didn't take long for her to realise that she needed to remove some water to even the balance as she had tried to lift it a few times only to cause it to empty entirely. She sighed a few times and asked again Can't you just do it daddy? I responded but how will you learn if I did it for you? She couldn't figure out how much water was in it so placed it on the floor to gauge how much she had. She was happy with it but also realising that she didn't originally hold it in the right position caused it to tip.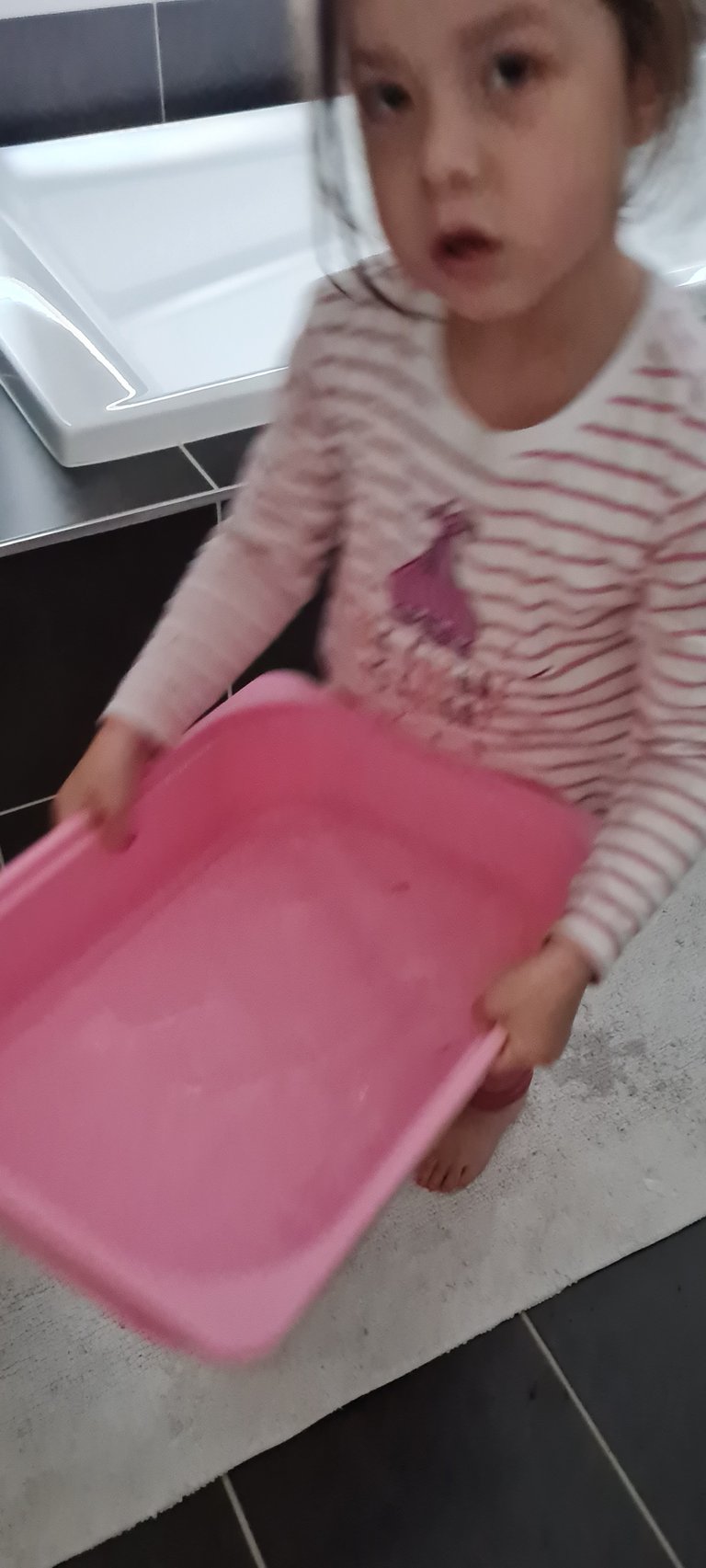 Walking slowly and holding the tub steady she managed to provide a balanced position in order not to tip the water out as she did the first time. But she managed to walk a whole 6 meters to the room where she had her beach set up.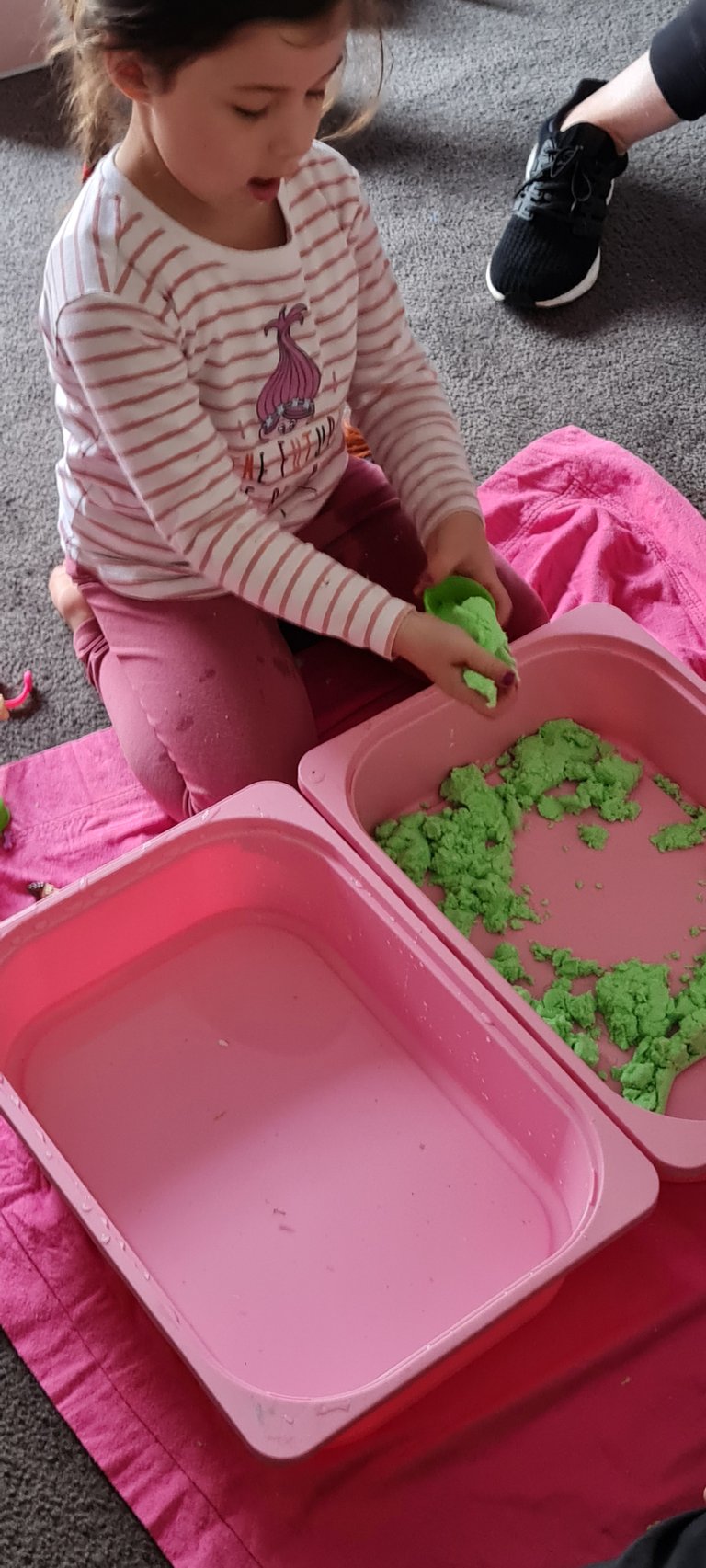 She was pretty excited to be able to pull off the great exercise and from it would have gained alot of skills in regards to problem solving and learning about liquids and solids. She got abit wet, the house got abit wet but she took away a big learning from solids being sand and liquid being the water. How they act differently and their weight to volume ratio.
Kids learn best through play and I have really enjoyed watching lil miss learn. It has created alot of challenges in parenting where she is able to use her problem solving skills and critical thinking to get around the rules I set up. Perhaps one day I will write a post about it but it really pays off taking a hands of stance when teaching kids.
What are some of the activities or techniques you use when helping teach your kids?