In this post I talk about exercise and my sister eats star fruits. I also learned new works. I hope you all enjoy my post.

HomeSchool Journal 📓 #49

Date 📅 Tuesday, September 13th, 2020

Location 🗺️ Paramaribo, Suriname
Srey-Yuu's HomeSchool Journal and its template are supervised by Dad 👳‍♂️ (@justinparke).

💚💛❤️ ITAL HEALTH 💚💛❤️
please tell me something you did today for your Ital livity or health and include a picture of it

     This is my friend playing jumping rope. It one part of fun and exercise. It is one of my favorite exercise and my friend too.
     It's help you with your belly and your weight too. I know how to jump with one leg and backward too.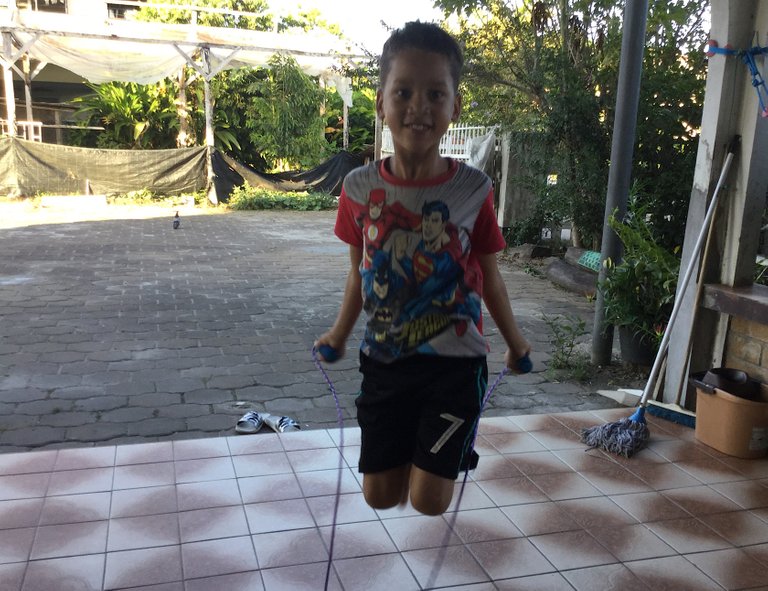 🗣️ LANGUAGE 🌐
please use some new words or grammar you've learned, and write a sentence in English, Khmer, Dutch and Spanish
please make new vocabulary or grammar
bold

English
Outside the storm still rage.
ខ្មែរ
Yo necesito tres lápices.
Nederlands
Ik gebruik twee verschillende boeken.
Español
El cielo está lleno de color azul.

📸 PHOTOGRAPHY 🤳
take one really special picture today and tell Hive about it

     This is my mom and dad also my sister. They eat star fruits. My mom likes to eat star fruits with chilis and salt. I go pick them at my friends house.

🍌 MONKEY-B'S CORNER 🐵
take a picture of Sakana and help her write what she wants to tell Hive today

     Hi,I eating some fruits it is a star fruits. My family eat star fruits and my friends too. I have fun with my friends today and I love my family.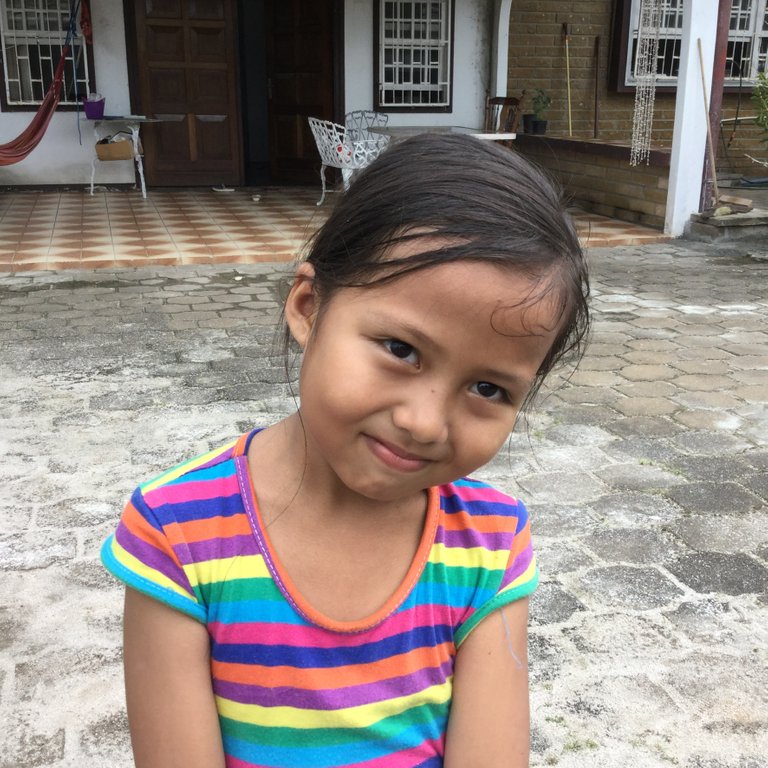 🧠 MY THOUGHTS... 🤔
write one paragraph about your thoughts and feelings today

     I love to go to school. I love to make art. My sister is grumpy to me sometimes. My friends can not come to my house now but we still can play together. I love to play with my friends a lot. My sister always hug me at night.

🙏 THANKS FOR READING MY HOMESCHOOL JOURNAL 🙏
👍 PLEASE UPVOTE, REBLOG AND COMMENT IF YOU LIKE THIS POST 📝