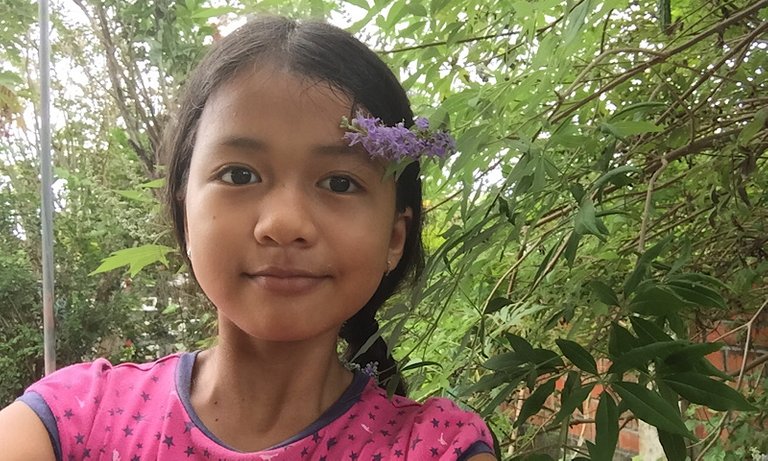 Today, I have my mom's vegan BBQ and my school stuff. My sister talked a lot about her friends. I hope you really enjoy my post.

HomeSchool Journal 📓 #48

Date 📅Wednesday, October 8th, 2020

Location 🗺️ Paramaribo, Suriname
Srey-Yuu's HomeSchool Journal and its template are supervised by Dad 👳‍♂️ (@justinparke).

💚💛❤️ ITAL HEALTH 💚💛❤️
please tell me something you did today for your Ital livity or health and include a picture of it

     This is my mom's vegan BBQ. I like it the most. The picture on the right is my sister's dish. It is good for you too.
     You can eat it with sauce too. It has pumpkin, tomatoes, tempeh and other vegetables.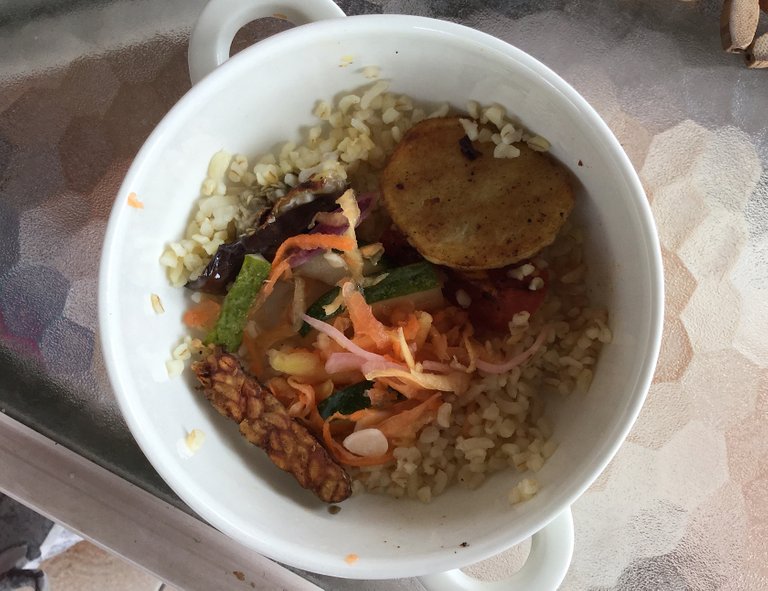 🗣️ LANGUAGE 🌐
please use some new words or grammar you've learned, and write a sentence in English, Khmer, Dutch and Spanish
please make new vocabulary or grammar
bold

English
The fool is dancing on the street.
ខ្មែរ
ខ្ញុំស្រវាចាប់សៀវភៅនៅក្រោមគ្រែ។
Nederlands
Ik zeil de boot naar de zee.
Español
Yo nado en el mar.

📸 PHOTOGRAPHY 🤳
take one really special picture today and tell Hive about it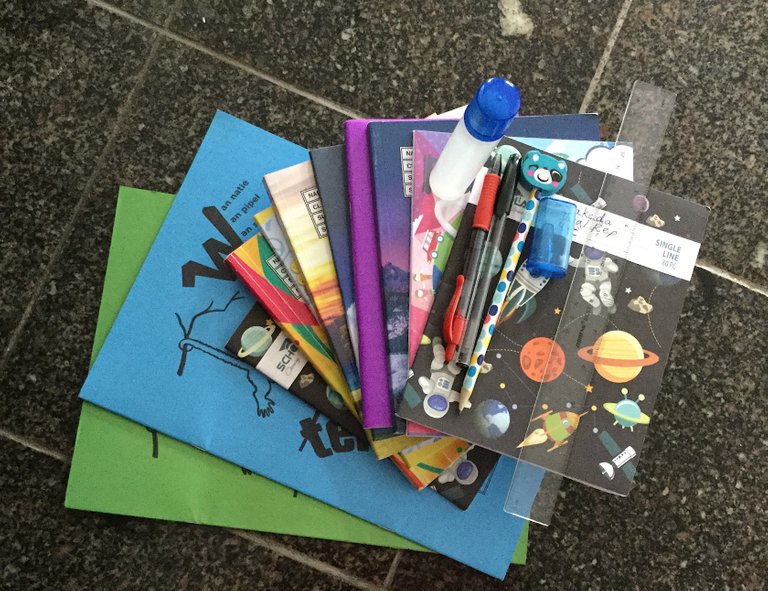 This is everything I need for school. There are some books, pencil, pen and other stuff for school. I study with my teacher Reena. I am studying by group. My sister in group A and I'm in group C because COVID-19.

🍌 MONKEY-B'S CORNER 🐵
take a picture of Sakana and help her write what she wants to tell Hive today

     I am playing in the sand with my friend. Her name is Hanna. Hanna like to play with me. Michael is combing to my house right now so Hanna too. That's all I get for today good bye.

🧠 MY THOUGHTS... 🤔
write one paragraph about your thoughts and feelings today

     I really happy today because it is school day. My sister doesn't like to go to school. I hope I know a lot of art. I wish I am an artist and a chef. My sister is afraid of ghosts and monsters. I miss my friends. My dad makes me a lovely snacks.

🙏 THANKS FOR READING MY HOMESCHOOL JOURNAL 🙏
👍 PLEASE UPVOTE, REBLOG AND COMMENT IF YOU LIKE THIS POST 📝