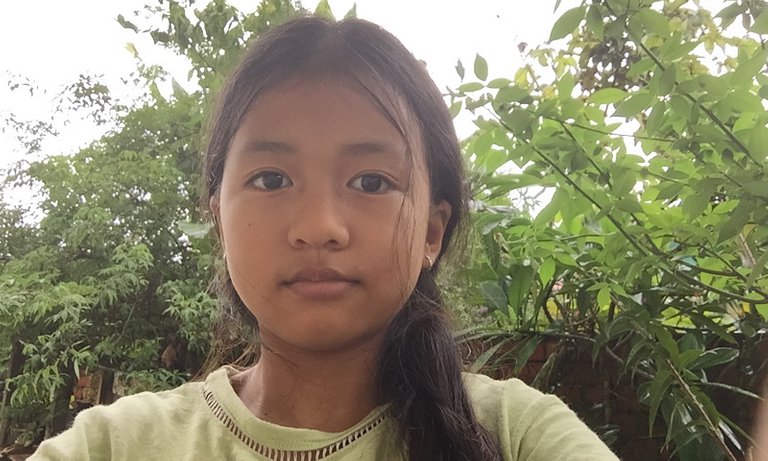 I'm 11 years old, and my HomeSchool Journal helps me learn how to post and use Hive all by myself, and much, much more.

⚠️ DISCLAIMER ⚠️
Srey Yuu's Daily HomeSchool Journal and its template are supervised by Dad 👳‍♂️ (@justinparke).
📜 THE RULES 📜
#1 - Create this post using @RoelandP's HiveWallet iOS app.
#2 - Shoot, crop and upload an 800x480px cover image using the Image Size iOS app.
#3 - Type and proofread all your text on your own.
#4 - Write this journal at least 2 days a week.
#5 - All additional images shall be 1680x1292px.

HomeSchool Journal 📓 #36

Date 📅Friday, August 7th, 2020

Location 🗺️ Paramaribo, Suriname

🗣️ New Words Learned ✍️

English
bracelet: a jewelry that we put on our hands
I am wearing a bracelet to go to the party.
Español
cumpleaños: something that we do which person is born
Mi amiga es faliz en mi cumpleaños.
Nederlands
eend: an animal that live in a farm and born with egg
Het meisje eet een eend.
Khmer
អតីតកាល:(past) something that already done or already do something it's like past
អតីតកាលរបស់ខ្ងុំមានសុតតែរឿងសប្បាយ។

📸 2 Pictures From Today 🤳

| | |
| --- | --- |
|      This is my sister's report book from. She is good with reken. It means math in English. My sister is very lucky that she can go to 2nd grade, but I have to stay in 4th grade.😔 |      This is my report book. I'm not good with science, Suriname history and Dutch. I'm happy to be in 4th grade again because I think 4th grade is easier than 5th grade. |

🧠 My Thoughts... 🤔

     I think we will not watch a movie tonight. My sister is always happy and funny. My family needs a better place. My mom and dad are very smart. My parent is a very good parent. I ever have a very good sister like my sister (monkey b).
     We want to play snow someday. I don't like the boy near my house but I like his sister. Me and my sister loves Dr.Suess books. Funny and action are my favorite books. Me and my sister miss our cousins, uncles and aunts.

🙏 THANKS FOR READING MY HOMESCHOOL JOURNAL 🙏
👍 PLEASE UPVOTE, REBLOG AND COMMENT IF YOU LIKE THIS POST 📝