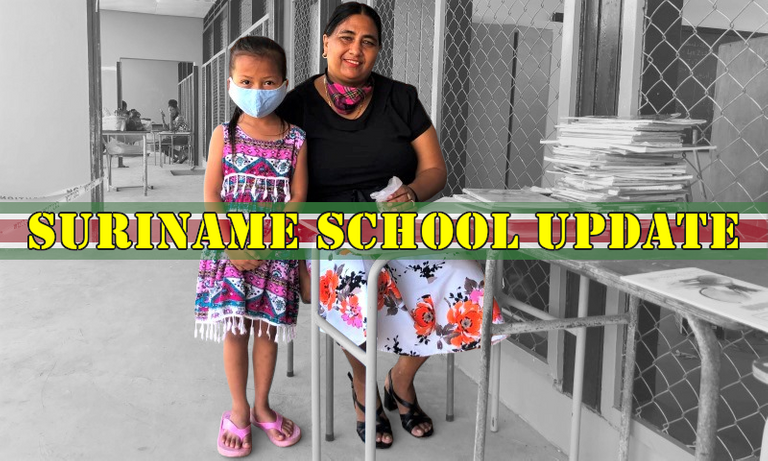 At exactly 9:30am a horn honked outside our gate, and it was a neighbor informing us we needed to rush to the school before 10am to receive news on the fate of the @KidSisters' education.

👨‍👧 Away We Go 💨

     Excited for any education-related news, I tied up my turban in record time and darted out the door with Sakana to find out the news.
     Sakana and I maintained a light jog all the way to school, surprised to arrive at 9:45am somehow. We masked up per new rules and walked inside to meet Sakana's 1st grade teacher.

🐵 Monkey-B Goes To 2nd Grade 🎓

     Her teacher informed us her 2020 "Rapportboekje" was finished and that she would be allowed to enter the 2nd grade.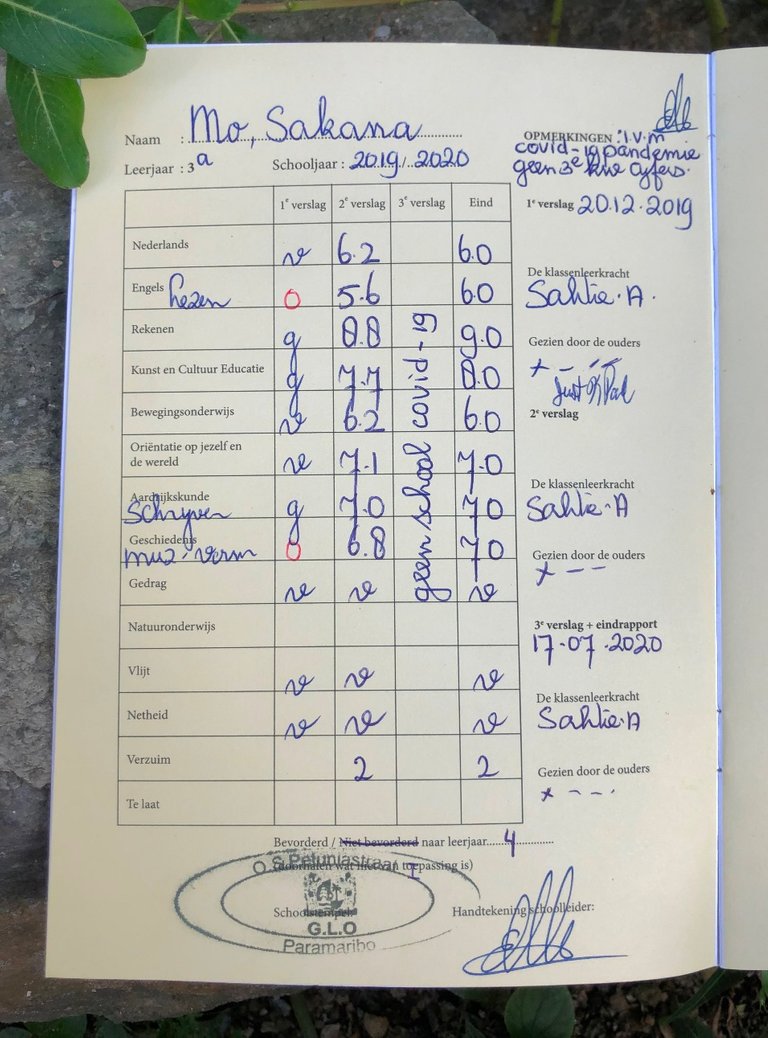 Sakana's highest marks were in Arithmetic, Art and Culture. I should mention that anything less than a 6.0 is failing, so Sakana did barely squeak by in many subjects this year.
     We paid 35 SRD (about $3 USD) for the 2nd grade school-year fees, collected all her used books from the previous school year and were reminded to return one textbook tomorrow.

👩‍🏫 One Last 1st Grade Selfie 🤳

     Knowing how highly Sakana rates her 1st grade teacher, I asked the two of them to take a picture together. Sakana thought this was a brilliant idea.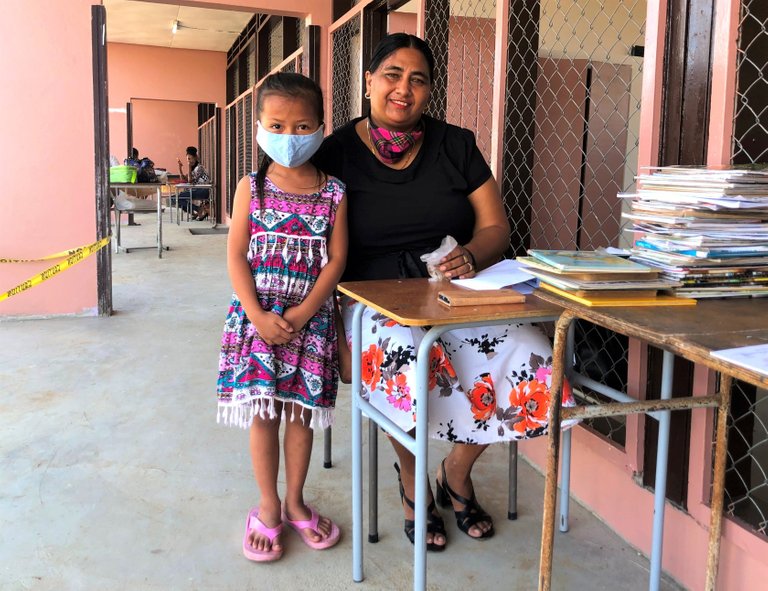 Knowing how highly Sakana rates her 1st grade teacher, I asked the two of them to take a picture together. Sakana thought this was a brilliant idea.

🤐 Some "Niet-Zo-Goed" News For SreyYuu 😨

     SreyYuu's 4th grade teacher speaks English fluently, so I was was saving most of more complex questions for her.
     Her teacher plays by the rules 100%, so I wasn't able to pay the 35 SRD and collect her old schoolbooks without first returning her borrowed books.
     She also informed me SreyYuu would be repeating the 4th grade, as her marks were too low in "Nature Education," "Dutch language" and "Suriname History."
     I was a bit deflated to hear this, but I put my faith in the judgement of the teacher. It is a shame though, as SreyYuu had some good friends in this class that she will no longer be with.
     As a non-Dutch speaker, the school system had already placed her one grade lower than her age last year when we arrived in Suriname, so now she will have a significant gap in the maturity levels of her classmates.

🧠 School Again Some Day ✍️

     We were give the date of September 1st as the hopeful day school can start again as somewhat normal. That seems like ages from now, and the girls have already been out of school so long.
     I would dare to say, based on SreyYuu's ever-increasing gains, if school would've never stopped, she could've made enough higher marks towards the end of the school year to barely pass.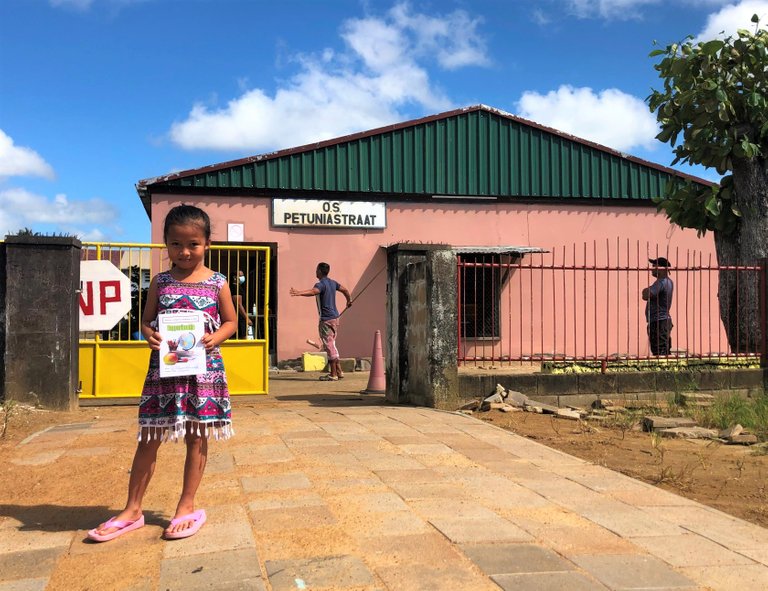 Well, COVID-19 rules the world, so what can we do? The @KidSisters educational fate was determined only on what they had achieved in the first half of their first school year in Suriname.

💻 What They Don't Know 😕

     Homeschooling was made an absolute necessity because of the public school failure to educate our girls in some way during the lockdown.
     In the months that have passed since the Suriname public school system failed us, SreyYuu has learned photography, new recipes, blockchain and crypto skills, how to blog, tons of plant and biological knowledge, and much more.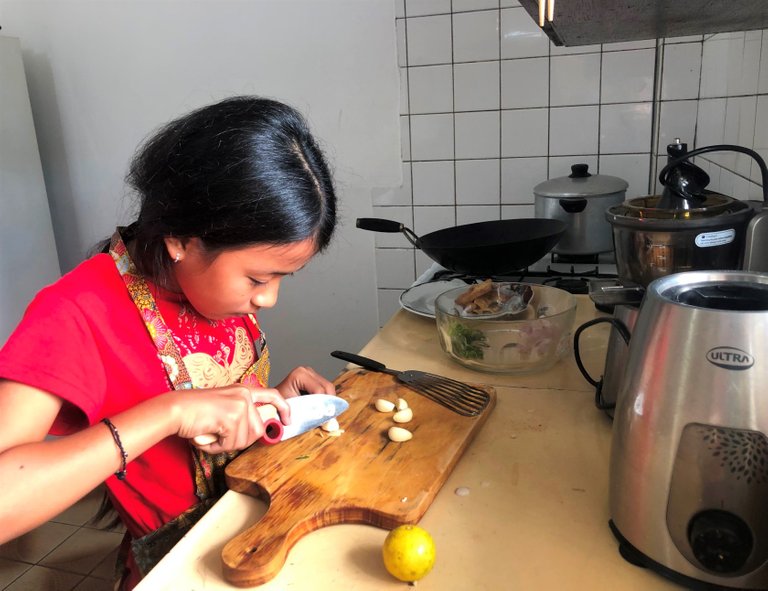 This is why it's important for us parents to educate the kids on what's really important. Since the lockdown SreyYuu has learned how to support herself 100% financially (if she were living in much cheaper Cambodia) via Hive blogging.
     SreyYuu, your Dad is very proud of you. You make an awesome tofu larb and your practical computer skills are better than most adults. You're also learning 4 languages: Khmer, English, Dutch and Spanish.
     You will be so much smarter than your parents, believe me, and you'll have more passports than your parents too, if our efforts pay off one day.

     10% rewards to you SreyYuu (@KidSisters), because Dad loves you and I'm proud of you.
     I set @wolfofnostreet as 10% beneficiary on this post also. She is nearly a minnow at around 458 HP, and an awesome content creator, so let's get help there a little faster.
     I am paying it forward, as the @joshman boosted me until I reached dolphinhood, so I'll try to help a promising Hiver reach minnowhood.

🙏 THANKS FOR READING 🙏
If you enjoyed this post, please upvote and reblog.