The @KidSisters are back to school here in Suriname, although we will still need to supplement with homeschooling. 👩‍🏫
---
🎯🎯SAME GOALS AS BEFORE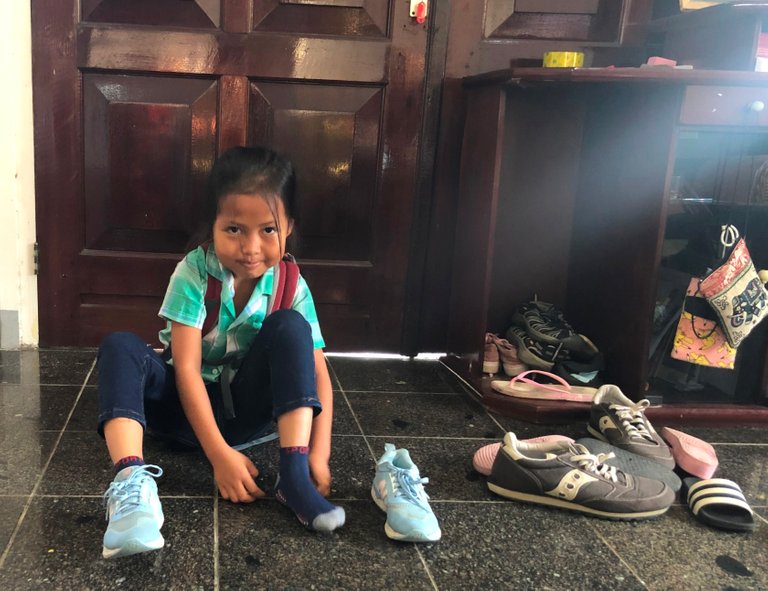 If my memory hasn't failed me, the @KidSisters have been out of school for more than half a year, all thanks to COVID-19 lockdown and containment measures. Public school in Suriname is all in Dutch, so the main goals for our daughters' education here have simply been for them to learn social skills, learn how to cope with a "system", and learn how to get by in a strange land without understanding most of what the locals say to you.
👩‍🌾👩‍🌾MIGRANT SKILLS
     @Sreypov was born in a refugee camp in Thailand and has worked on a Thai corn farm, so she has experienced migrant life a bit, albeit in a culture and language very similar to her own. Even if it happens to be a neighboring country, the neuroplasticity gained by becoming bilingual and living within a foreign culture's expectations is a great life asset.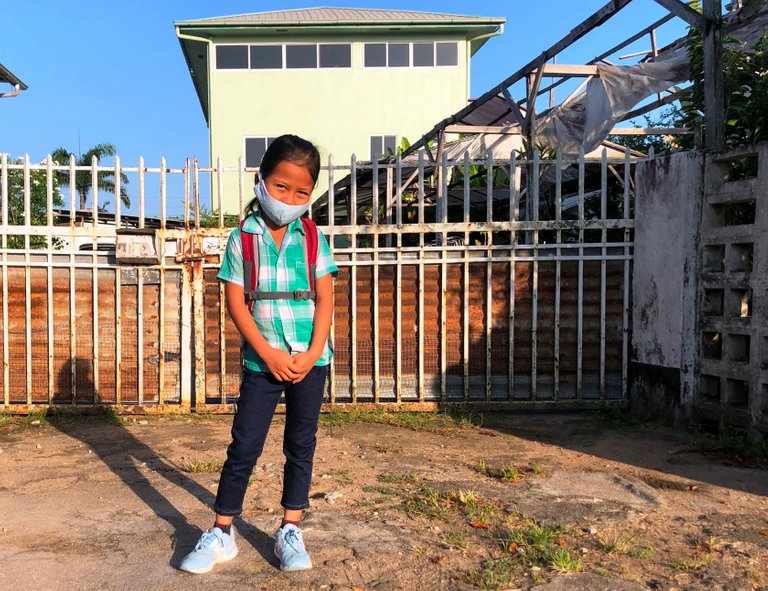 I spent nearly 10 years in Cambodia learning from my own migrant experience, and although the Khmer culture and language were worlds apart from the world I was raised in, I did eventually adapt and thrive there. Both @Sreypov and I want our daughters to possess these lingual and cultural adaptability skills, and even though we have suffered a lot over the last year, we've made sure our daughters have thrived.
HOMESCHOOLING FAR FROM OVER🏫
     Self-reliance has always been an important aim for us, and every new skill acquired adds to that bag of tricks. Although I've never placed my full hopes in the cookie cutter education experience, this new COVID-19 pandemic has caused us to make homeschooling a priority and public school a place for our daughters to practice social skills and meet friends.
     At home, the main sources of education for the past 6+ months have been a mix of Duolingo ABC, Duolingo, Khan Academy Kids, Khan Academy, e-School Cambodia, and of course myself. I teach Khmer language lessons online, and it sometimes leaves me too mentally drained to be an effective and engaging homeschool Dad, and this has unfortunately made screen-based self-education a necessary evil.
A NEW REALITY
     It seems the Suriname public school system won't be anything like before, and students will spend less days per week in socially distanced classrooms. The @KidSisters also no longer study the same times as they did back in the days of pre-corona. However they were both eager to see their friends and have some social interaction, so I didn't want to prevent that.
     They both haven't really "studied" yet, but instead have spent time listening to beginning-of-the-year talks and COVID-19 rules for the school. Next class will be the first real study day for each of them.
CAN YOU SEE THE MONKEY-B?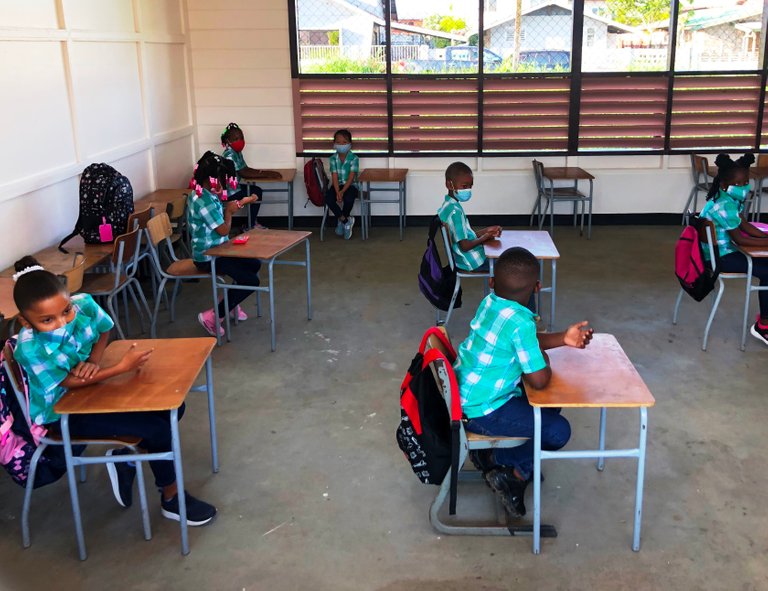 I am just happy to see our daughters chatting with friends again, and luckily she has some old friends from Grade 1 in this year's Grade 2 Class. Can you see Monkey-B in the above photo?

🙏 THANKS FOR READING 🙏
If you enjoyed this post, please upvote and reblog.