Hello, Friends!
This is Gabbie again. Today, I am sharing with you one of my latest projects. I really love arts and crafts and I always tell my mom we should make one.
I thought it was nice to make a puppet show to play with my little brother. We designed a forest using an old shoebox.
After I made the forest, we thought of some animals to include in our puppet show. The Lion should be there! He is the King of the Jungle!
This is Leo the Lion. Soon, his friend, Zack the Zebra, joined him so he will not be sad.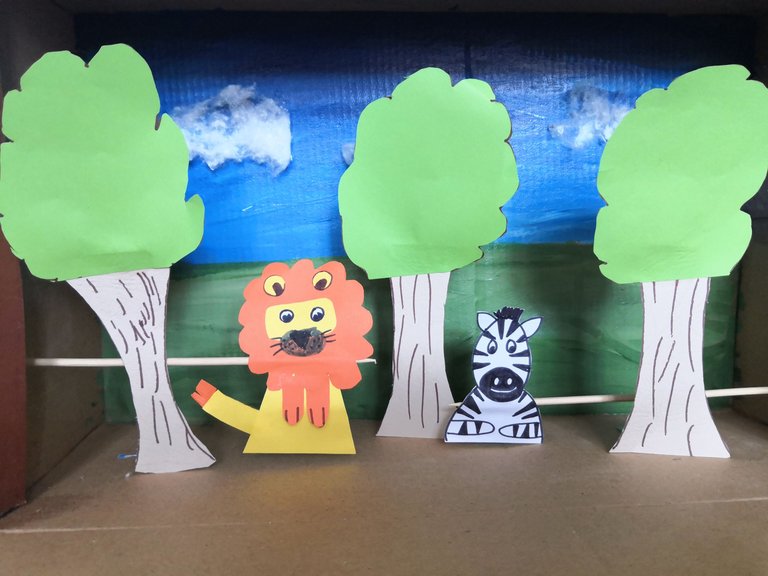 Leo and Zack always play together during the day. They slept at night.
When they wake up, they play again. They also take care of the trees in the forest. It is their home so they protect it. They also climb the trees.
How To Make The Shoebox Forest Puppet Show
Here are the materials to make the puppet show:
old shoebox
coloring materials
colored paper
glue
tape
pair of scissors
sticks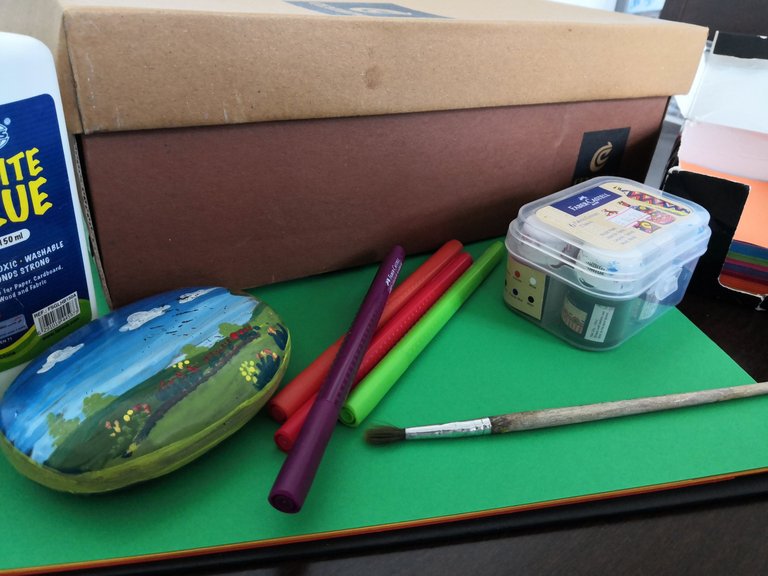 Let's start designing our background.
I painted the sky blue and the ground green. I add white paint to make the colors lighter.
And oh, I also added cotton as clouds!
While I was waiting for the paint to dry, I started to make the trees. I only made three trees.
First, I drew the tree trunk on a brown cardboard then the leaves on the green colored paper.
After drawing, I cut them and glued them together.
Then I taped the trees to the shoebox.
The animals were a bit difficult for me but mommy found these websites so we can copy how to make Leo the Lion and Zack the Zebra.
Leo the Lion: https://www.artycraftykids.com/craft/paper-bag-lion-puppet/
Zack the Zebra: https://iheartcraftythings.com/safari-crafts.html
Don't they look cute?
We used barbeque sticks so we can make them move inside the puppet show box. My mom helped me put the sticks because they are sharp and pointed.
My brother and I are planning to add some birds. When we add the birds, we will poke the sticks from the top of the box so the bird can fly up and down. That will be so cool!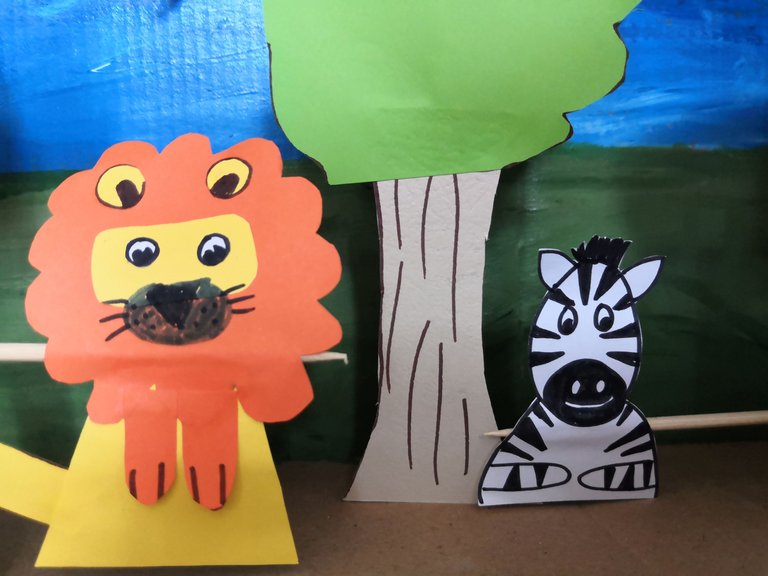 That's it for today. I hope you like my project. I enjoyed making it and playing it with my little brother.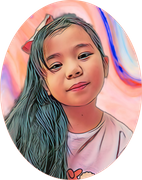 Your Little Miss, Gabbie
I'm on Instagram as @rheign.gabrielle. ❣️ Follow me on YouTube.