Young Green Thumb
Hi fellow Plant Lovers,
The other day we were at Home Depot and the little man took an interest in all things growing!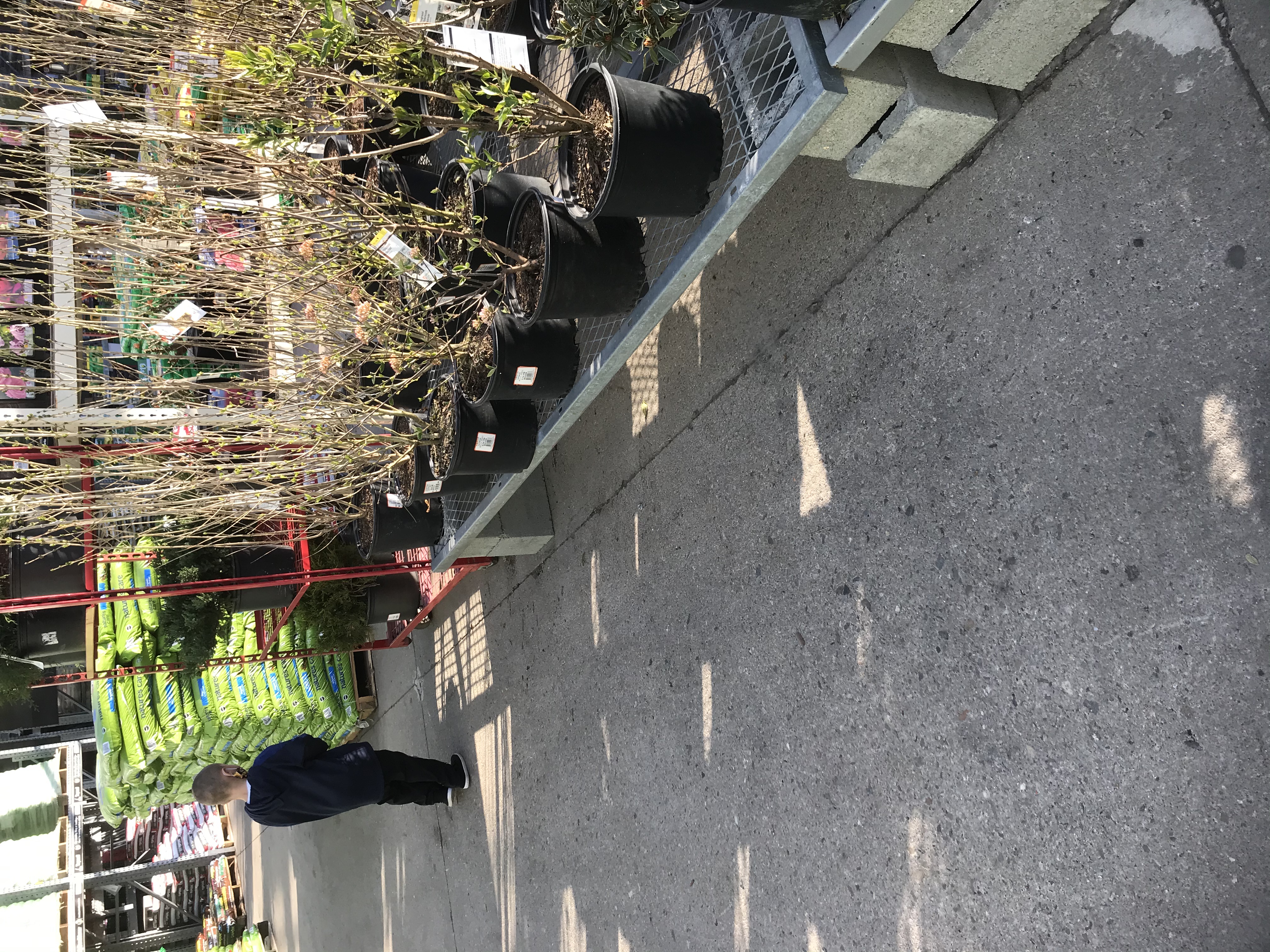 Young Green Thumb
One of the things that amazes me with our son, the little man, is that he loves everything outdoors and all that. It's definitely what I had hoped for! I know that a lot of things are nurture not nature and we have been an outdoors family from the get-go but you never know sometimes how it turns out as time goes on. Thankfully he loves outdoors!
The spring is in full bloom here in the Boston area and with that comes the stores trying to sell everyone all kinds of things from trees, shrubs and flowers. We weren't planning on buying anything here but it was a lot of fun to just walk around the area with him, enjoy the different trees and stuff and tell him all the different names of the things. Thankfully it was all tagged! I didn't know most of it and some of them I was surprised because what I thought they were, they definitely weren't lol.
We spent a good 45 minutes just hanging out, walking around the different areas that had the plants, taking a look at them, their names and smelling the flowers and stuff. It was an enjoyable experience for the both of us!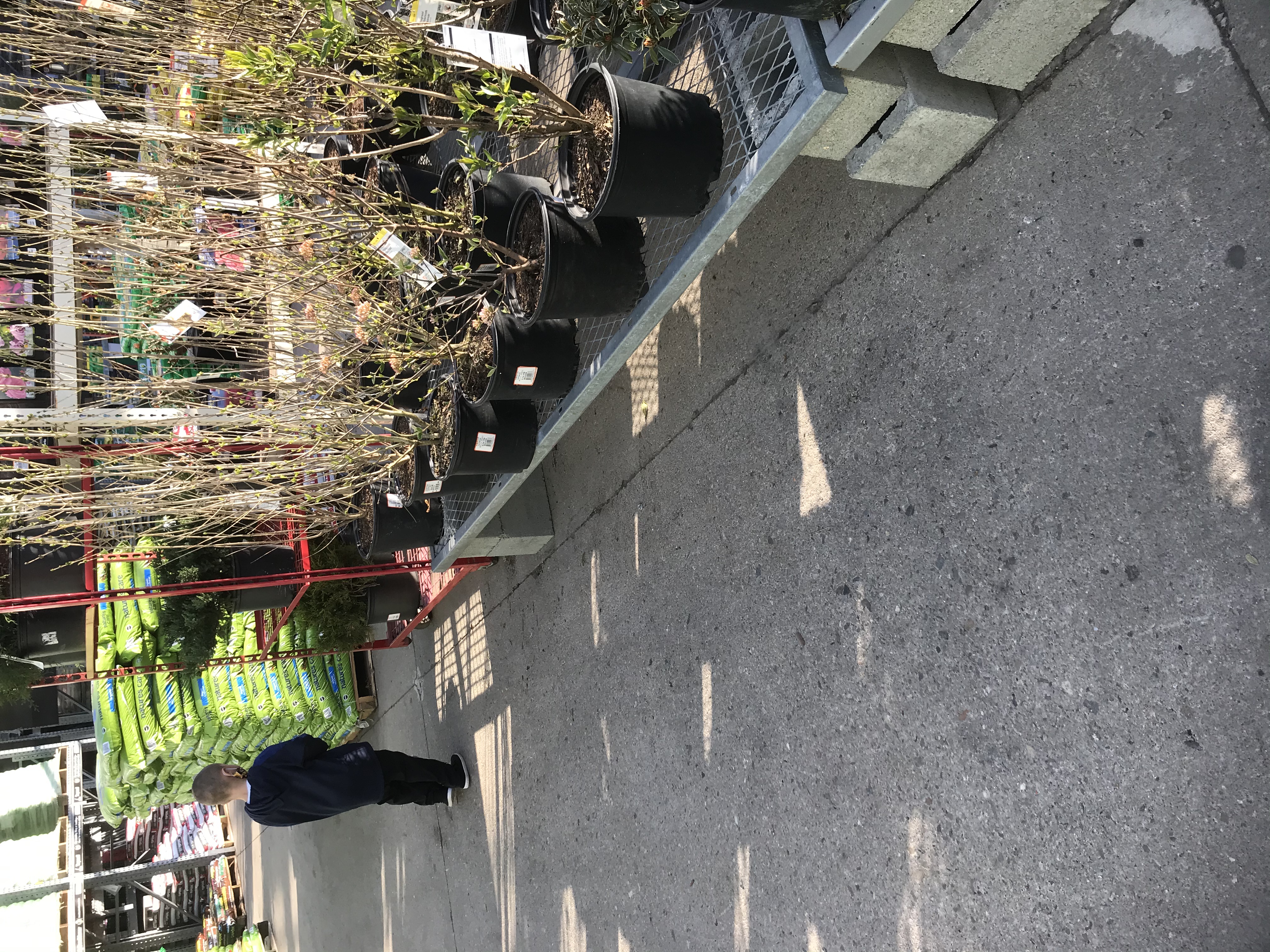 We were taking a little inventory of things we would like to get when we eventually are able to get a house. He was telling me that he wanted this tree, bush or plant and that one, and that one too!
What he enjoyed the most though were the flowers. These things were everywhere! They had some really lovely ones and they were starting to bloom. Thankfully it was outdoors and we said screw it and took off the face condoms.. I mean masks.. to enjoy the flowers the way we are supposed to, without anything blocking our faces! Word is that the face condoms can come off where we live in a couple weeks which will be awesome.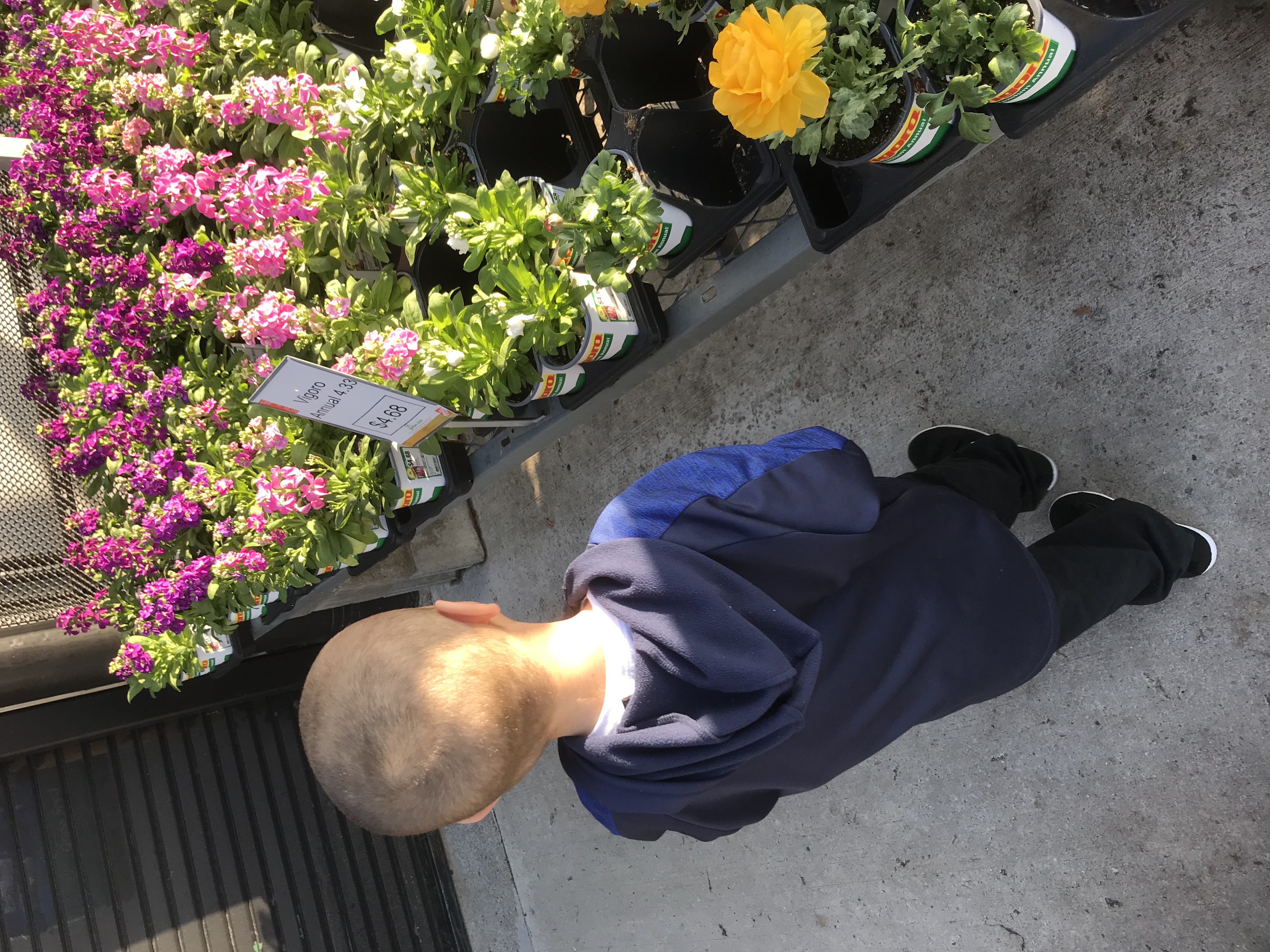 It was a lot of fun walking around the display area, showing him the different flowers and their names. With the flowers I was explaining the difference between annuals and perennials. I didn't really know of them in that way but I did a quick search and my thinking was the opposite. Annuals I thought came back every year but those are the ones you have to plant every year, where perennials are ones that you plant once and they keep coming back for a long time. He thought it was fascinating because he sees plants near us that grow and didn't think that there ones that grew and died but didn't come back. Fun little lesson there!
The other part that I was really enjoying and looking forward to were all the different trees around! I didn't get a good picture of us checking out the trees but there were dozens of trees on the other side, from small pine trees, cherry trees, oak trees and dogwoods. I learned some of the different trees myself! I recognize the trees but never knew the names of some of them such as the Dogwood. I heard the name somewhere but it was great to see what they looked like with the name!

Connect with me!
Do you want to get paid, in crypto, for searching the internet? Try using and signing up for Presearch to earn some great crypto! I've currently got 2,345 PRE tokens, with a market value of $249.13. It doesn't sound like a lot but when you search using sites like Google you get paid $0! Join Presearch to break Google's stranglehold on the internet searches. If you'd like to sign up, use my referral link!
https://www.presearch.org/signup?rid=513043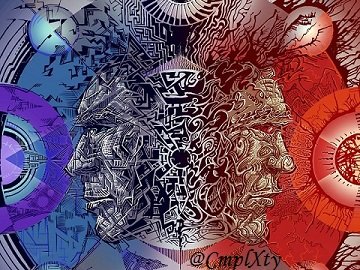 Image source
---
---