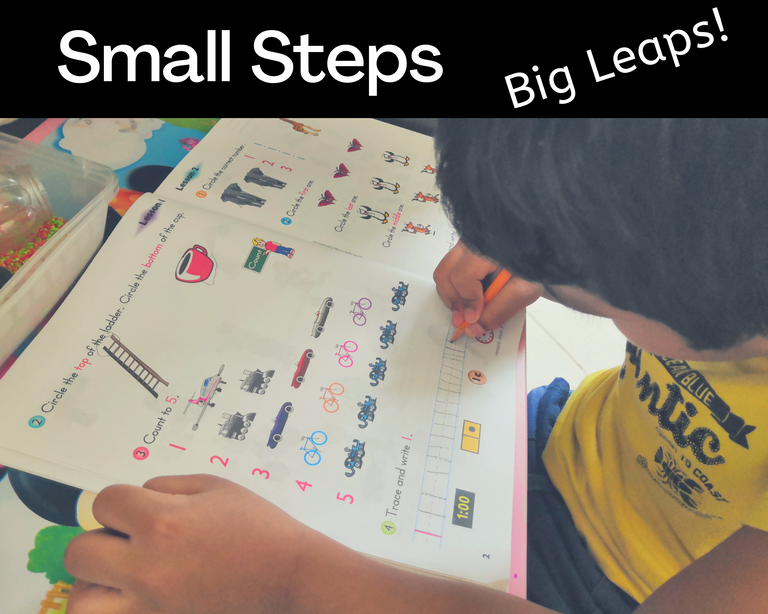 One Step At A Time
If there is one thing teaching little children has taught me, it is to never rush them into learning. Their time will come.
When we started homeschooling our two smaller ones, I could not help but worry if they will be able to learn anything from me.
"Can I really teach them how to write?"
"What if they dont learn how to read?"
These were the questions that kept (still) on bugging me in terms of educating my children. But whenever I see their improvements, I can't help but be amazed.
Little Man for example is the playful one, always bouncing all around, and he seems to be the least interested whenever we start with our "classes". So I don't force him. But that doesn't mean I let him stop learning.
Being the youngest, he loves to cuddle the most. This is when I take advantage of teaching him. We read, do phonics, maths and story telling whenever. Our bedtime also becomes our learning time.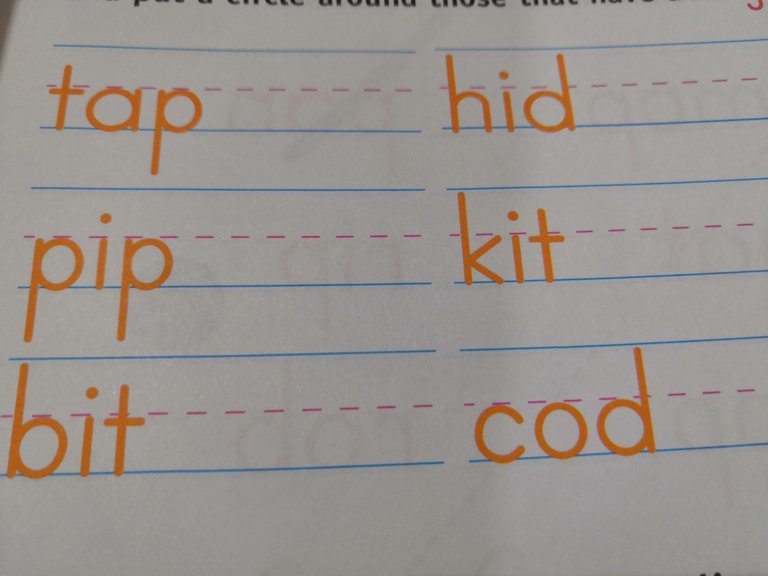 C-V-C's
One of the first things I thought him when reading the alphabet was to read the letters by its names and sounds. He was not one who wants to write always, so we practice spelling orally.
Nowadays, I notice that he takes interest on reading whenever I would sit down with Little Miss for her Language Arts lessons.
He is doing very well with short C-V-C words already, that today he started reading words with consonant blends! I still don't rush him though, and just take the cue from him. I just want the learning experience to be pleasant for all of them that they will develop the urge to seek new learnings each time.
As for writing, I still notice that he needs to practice his pincher grips more, so we focus on activities that let him improve in that aspect. He loves tracing, scribbling, drawing, but even for that he needs lots of motivation (and persuasion!). So again, no rush.
See, one day we just came to a point when I saw that he can already write his name and most of the alphabet without me teaching him.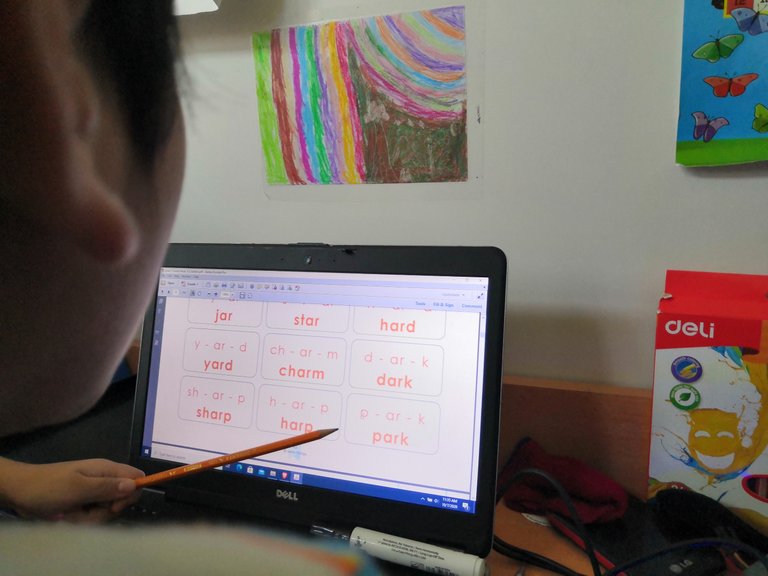 Consonant Blends
Big Leaps
For someone who just likes to play, these are big feats that we celebrate each day. Small learnings add up to our big goal. We do not rush, but make sure we have fun.
Another thing is that I let my kids inspire each other, teach each other, and have fun together.
I am beyond thankful that I am given this chance to educate my children this way. It is challenging, but I sure won't trade it for anything else.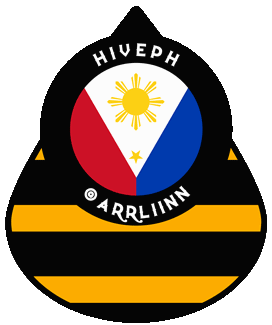 Many thanks to @bearone for this beautiful Hiveph badge!
Join and subscribe to the HivePh Community : Supporting Filipinos Worldwide
Join us in Discord.