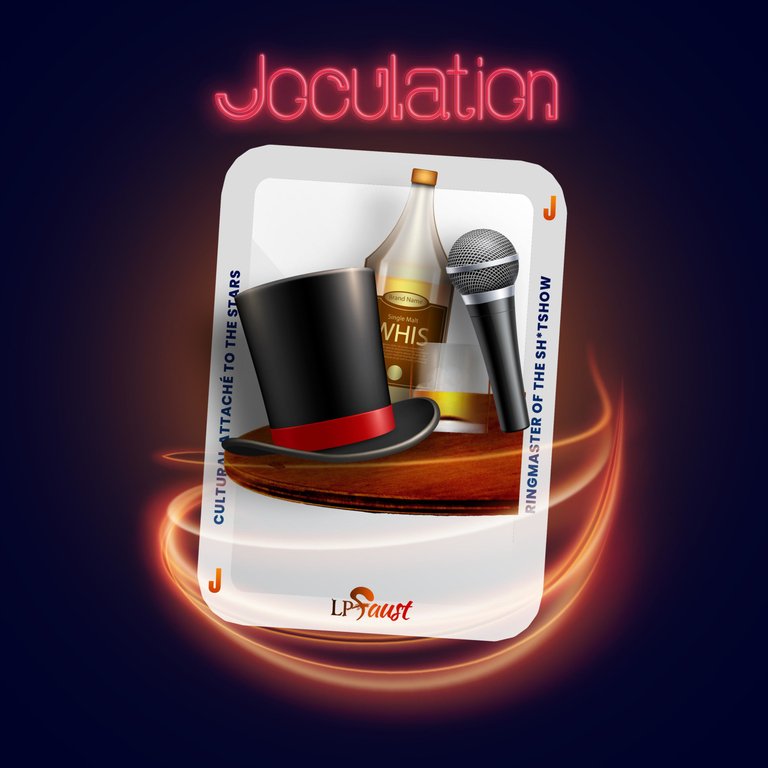 LISTEN on Anchor
LISTEN on Spotify
Joculation can also be found on Apple Podcast, Google Podcast, Pocket Casts, Breaker, Castbox, Overcast, Radio Public, TuneIn, Podcast Addict, Podcast Republic and New York City Podcast Network
SHOW DESCRIPTION
In this episode of Joculation, LP shares his unique brand of comedy and satire on the emerging trend of black market buttplug manufacturing in Sialkot, Pakistan, relieving pandemic aggression at the Walmart potato chip aisle with a ten-pound log of ground beef after the restraining order expires, and rubbing one out at work in the name of productivity.
---
If you enjoyed listening to the show, please give it a five-star rating, a review, and please share with your friends. It all genuinely helps others to find Joculation and grow the Circle of Intimacy. Please be sure to subscribe on Anchor, Spotify, Apple Podcast, Google Podcast, or wherever you are listening. The Joculation podcast is available across all major podcast platforms.
If you would like to experience the live interactive social broadcast of Joculation in its entirety, you can catch Joculation every Friday night 8:00 PM - 10:00 PM Mountain Time (10:00 PM - 12:00 AM Eastern Time) at MSP Waves, Theta.tv, VIMM.tv - or join the audience in the Circle of Intimacy in the Peace, Abundance and Liberty Discord Server.
Please take a moment to stop by DShop and pick up some official LP merchandise. New merch is being added regularly and all the proceeds support the show. Check out LP's DShop when you have a moment.
Follow me on Twitter to keep up to date with all things LP and thank you.
---
This episode is sponsored by
· Anchor: The easiest way to make a podcast. https://anchor.fm/app
---
Send in a voice message: https://anchor.fm/lpfaust/message
Support this podcast: https://anchor.fm/lpfaust/support
LPFaust
---
▶️ Aureal