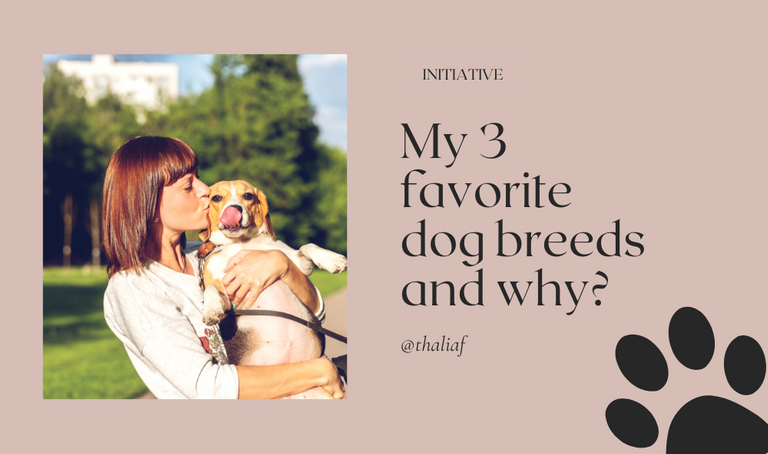 Image created by me in Canva
---
𝐸𝑠𝑝𝑎𝑛̃𝑜𝑙

Hola, espero que estén bien.
Esta es mi entrada para la iniciativa de @yolimarag, que consiste en mencionar nuestras razas de perros favoritas y por qué las elegimos. Estoy encantada de participar en esta iniciativa porque me gustan mucho los animales, especialmente los perros. Independientemente de que sean razas o no, siempre he amado a los perros y los he tratado con el mismo cariño, pero no voy a negar que tengo preferencia por algunos.
𝐸𝑛𝑔𝑙𝑖𝑠ℎ

Hello, I hope you are doing well.
This is my entry for @yolimarag's initiative, which consists of mentioning our favorite dog breeds and why we chose them. I am pleased to participate in this initiative because I really like animals, especially dogs. Regardless of whether they are breeds or not, I have always loved dogs and treated them with the same love, but I will not deny that I have a preference for some.

Poodle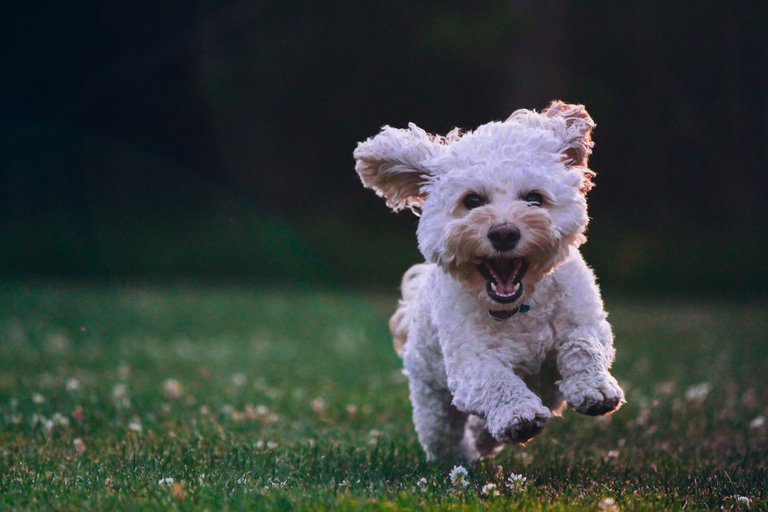 Photo by Joe Caione on Unsplash
Esta raza es una de mis favoritas ya que son perros muy esponjosos y con mucha personalidad. Desde pequeña mi atención por los perros esponjosos es inevitable, me parecen realmente adorables como si fueran pequeños osos de peluche y confieso que siempre me han gustado los osos de peluche, supongo que esta es la principal razón por la que me gusta esta raza. Otra razón es que estos perros son como niños, por eso mencioné que tienen su propia personalidad, son muy inteligentes como muchos perros pero cada uno tendrá algo que lo distinga de los demás, alguna ocurrencia o hábito que tengan puede ser similar pero no serán iguales. Me gusta que haya variedad en esta raza, pueden tener el pelo liso, rizado u ondulado, también varían en tamaño, pueden ser muy grandes con mucho porte o pueden ser muy pequeños. Me gusta lo divertidos y activos que son. Su alimentación es muy sencilla y se adaptan muy bien a la vida doméstica. Son perros con un instinto de caza, rastreo y timbre muy activo jajaja cumplen muchas funciones como mascotas por eso me encanta esta raza.
This breed is one of my favorites since they are very fluffy dogs with a lot of personality. Since I was a child my attention for fluffy dogs is inevitable, I find them really adorable as if they were little teddy bears and I confess that I have always liked teddy bears, I guess this is the main reason why I like this breed. Another reason is that these dogs are like children, that is why I mentioned that they have their own personality, they are very intelligent like many dogs but each one will have something that distinguishes them from the others, some occurrence or habit that they have may be similar but they will not be the same. I like that there is variety in this breed, they can have straight, curly or wavy hair, they also vary in size, they can be very big with a lot of poise or they can be very small. I like how fun and active they are. Their diet is very simple and they adapt very well to domestic life. They are dogs with a very active hunting, tracking and bell instinct hahaha they fulfill many functions as pets that is why I love this breed.

Golden Retriever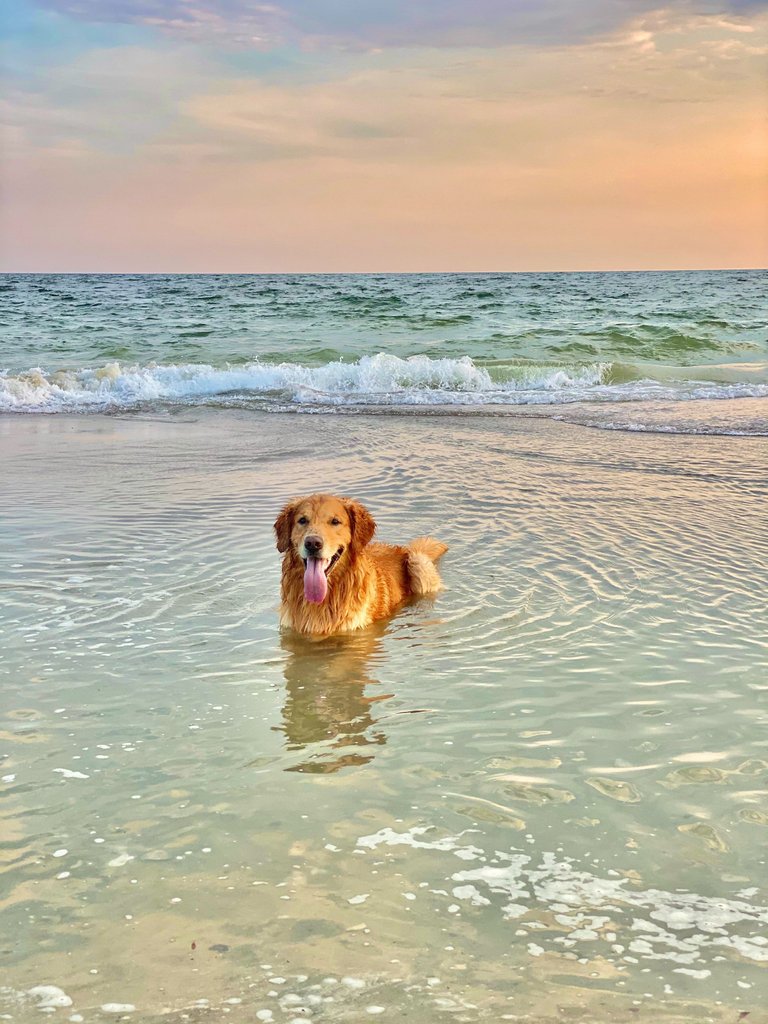 Photo by Elisa Kennemer on Unsplash
Esta raza tiene un pelaje precioso -mi obsesión por el pelaje en perros activos- jajaja me encanta su color dorado, que su pelaje sea algo largo y muy suave. Son perros muy grandes y fuertes, me puedo sentir protegida por un perro así, de hecho entiendo que son una raza muy protectora y familiar. Me gustan porque son muy inteligentes, son excelentes en el rastreo. También son una raza muy cariñosa, sociable y dócil a diferencia de los caniches que a veces son muy agresivos y odiosos jajaja. Me encanta que les guste nadar, normalmente a los perros de otras razas no les gusta
This breed has a beautiful coat -my obsession for the coat in active dogs- hahaha I love their golden color, that their coat is kind of long and very soft. They are very big and strong dogs, I can feel protected by such a dog, in fact I understand that they are a very protective and familiar breed. I like them because they are very intelligent, they are excellent at tracking. They are also a very affectionate, sociable and docile breed unlike poodles that are sometimes very aggressive and obnoxious hahaha. I love that they like to swim, normally dogs of other breeds don't like.

Husky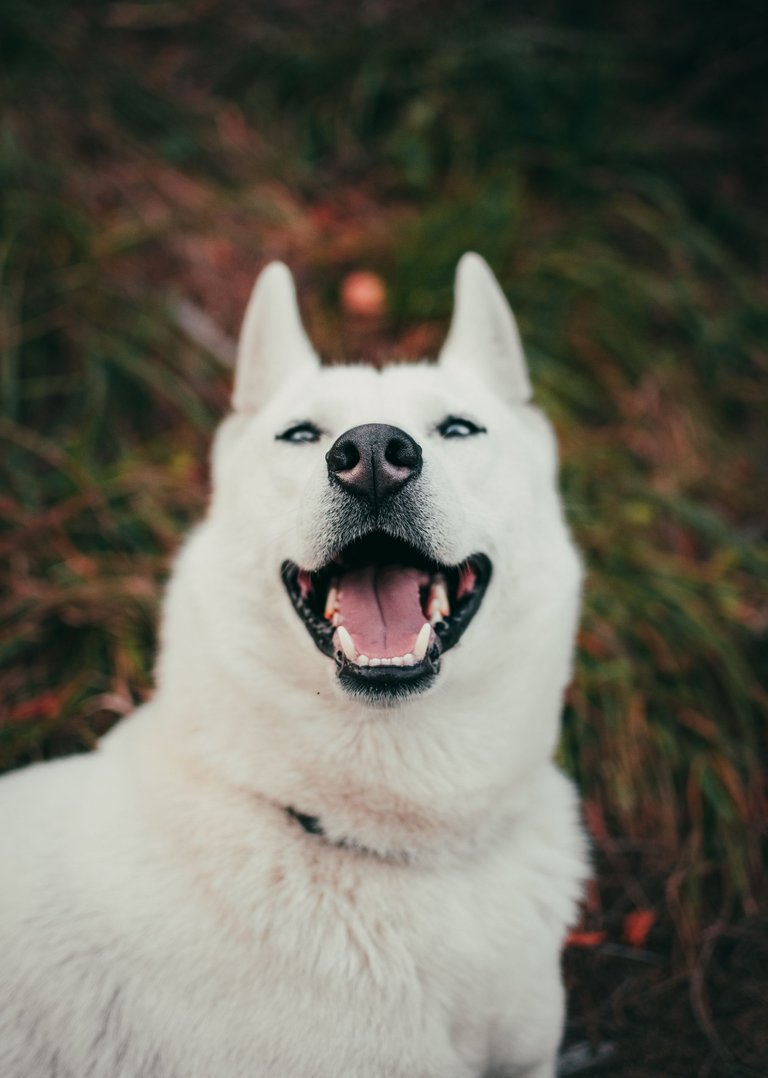 Photo by Tadeusz Lakota on Unsplash
Me gustan los perros que son cariñosos y fieles como es el caso del Husky. Son perros muy cariñosos y serviciales, esta raza consigue crear un vínculo muy fuerte con su amo por lo fieles que pueden ser, me gusta su carácter equilibrado, tímido e inteligente. Su pelaje por supuesto es largo y abundante, me atrae mucho la paleta de colores que tienen en su pelaje entre tonos grises, blancos y negros. Son muy sociables y juguetones con otros perros. Son grandes y robustos, ideales para la caza, la guardia y el pastoreo. Me encanta esta raza por su parentesco con los lobos y los colores de sus ojos, ya que es bastante atractiva incluso algunos suelen tener heterocromía y sin embargo son muy lindos.
I like dogs that are affectionate and faithful as is the case of the Husky. They are very affectionate and helpful dogs, this breed manages to create a very strong bond with their master because of how faithful they can be, I like their balanced, shy and intelligent character. Their coat of course is long and abundant, I am very attracted to the palette of colors that they have in their coat between gray, white and black tones. They are very sociable and playful with other dogs. They are large and robust, ideal for hunting, guarding and herding. I love this breed because of its kinship with wolves and the colors of their eyes, as it is quite attractive even some often have heterochromia and yet they are very cute.


Traducción hecha en: Deepl
separador creado por mí en Canva y Pixlr.
Publicación original aquí

---

Translation made in: Deepl
separator created by me in Canva and Pixlr.
Original publication here


Banner created by me in Canva.