Exotic Pets Update
Good Day Guys
Let me share with you an update regarding some of our pets that we are taking care of.
Ants
If you are new to my posts, I am actually taking care of a colony of ants. The Youtube channel called "AntsCanada" got me into this hobby. This colony has been with me for almost a year already. I asked a person who I met on social media what species this was and he told me that this ant colony belongs to the Camponotus species. They have grown in numbers starting from a single ant which was the queen. Now there are hundreds of them inside a formicarium.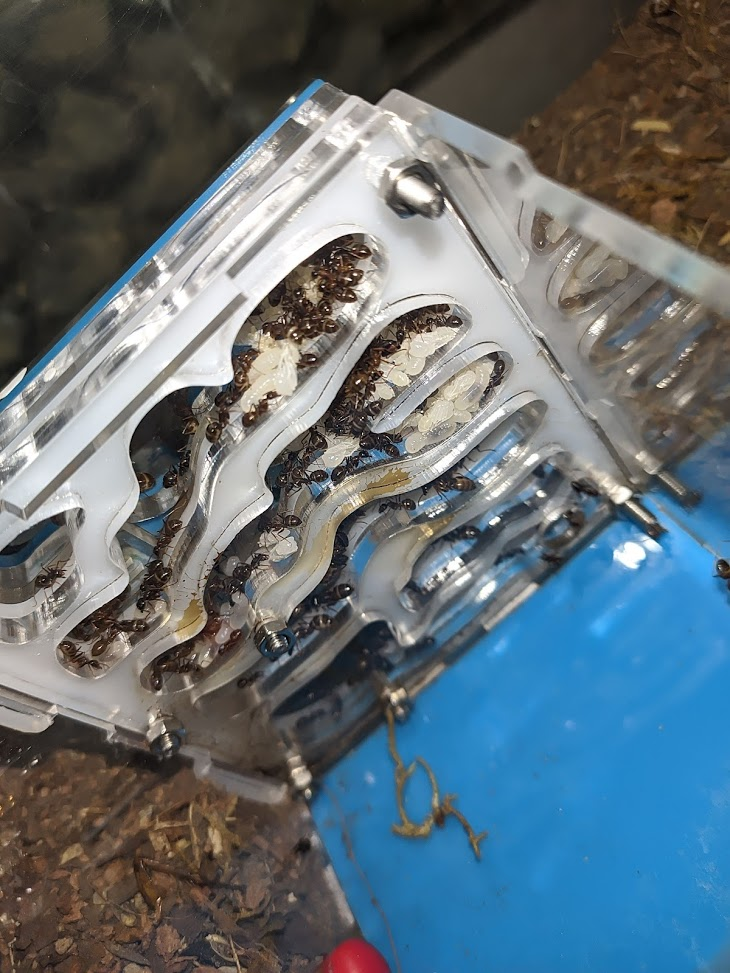 I noticed that their sugar water inside the test tube was gone already so I decided to replace it. I also gave them a meal, a Dubia cockroach. I also saw them feasting on the dubia cockroach that I put. They were eating it bit by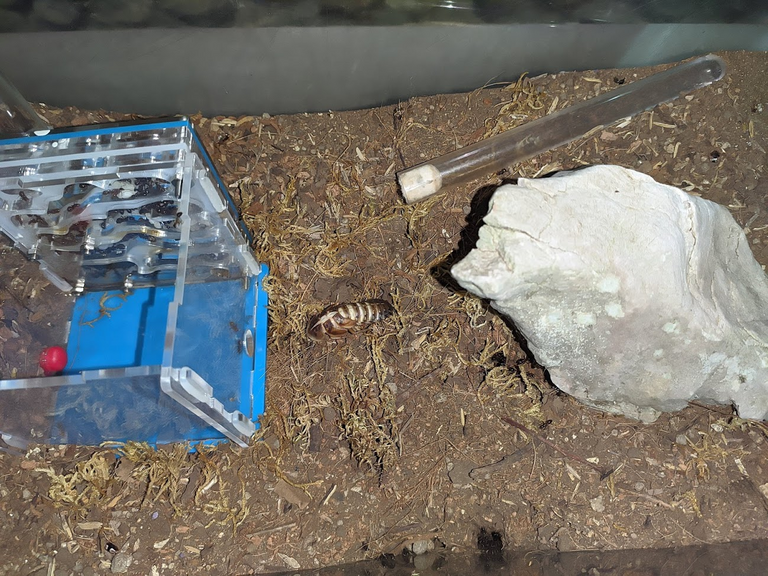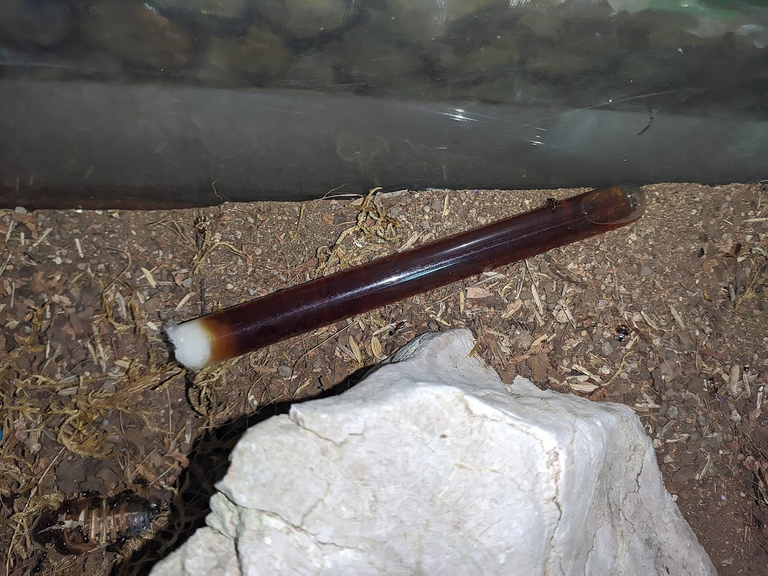 I left them for a few hours and when I went back to check on them, this was how much sugar water did they drink. They were swarming the cotton of busy drinking the sugar water.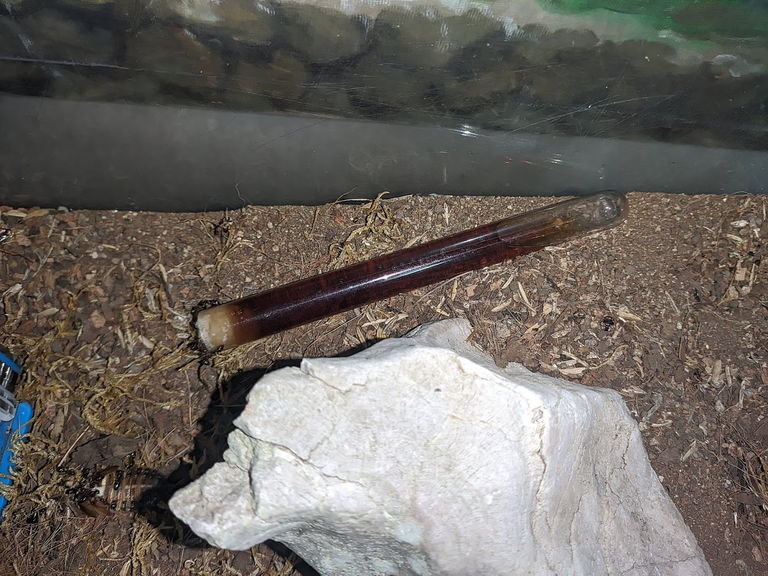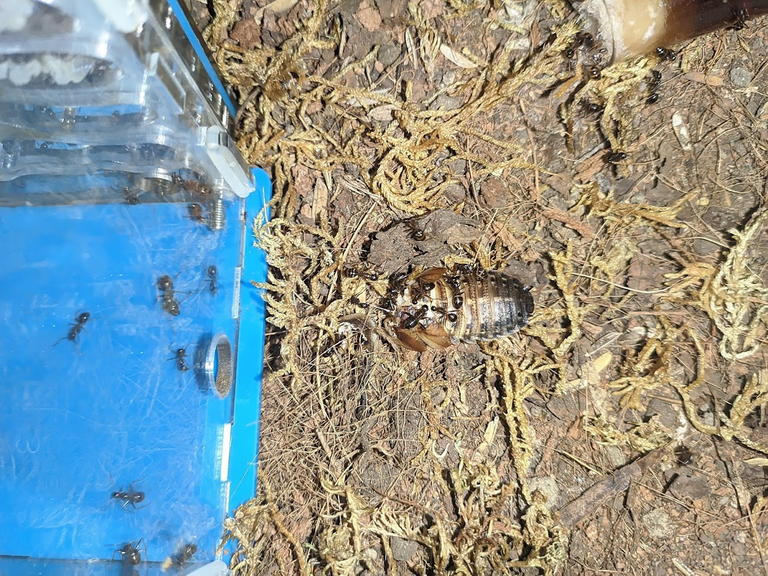 Did you guys know that ants have 2 stomachs? One is for themselves and the other one is called their social stomach where they store food to feed the others in the colony. I checked on the ants inside the formicarium and they were all so plumped. Their social stomachs were so full. Those white things that you see are their larvae, and if you look closely you could even see some of the larvae have food in their bellies.
I really wanted them to stay in the aquarium but some of them decided to stay at this acrylic formicarium so I couldn't take it out. Though the advantage of this is that I can see all the eggs. I haven't spotted the queen ever since I transferred them in this setup.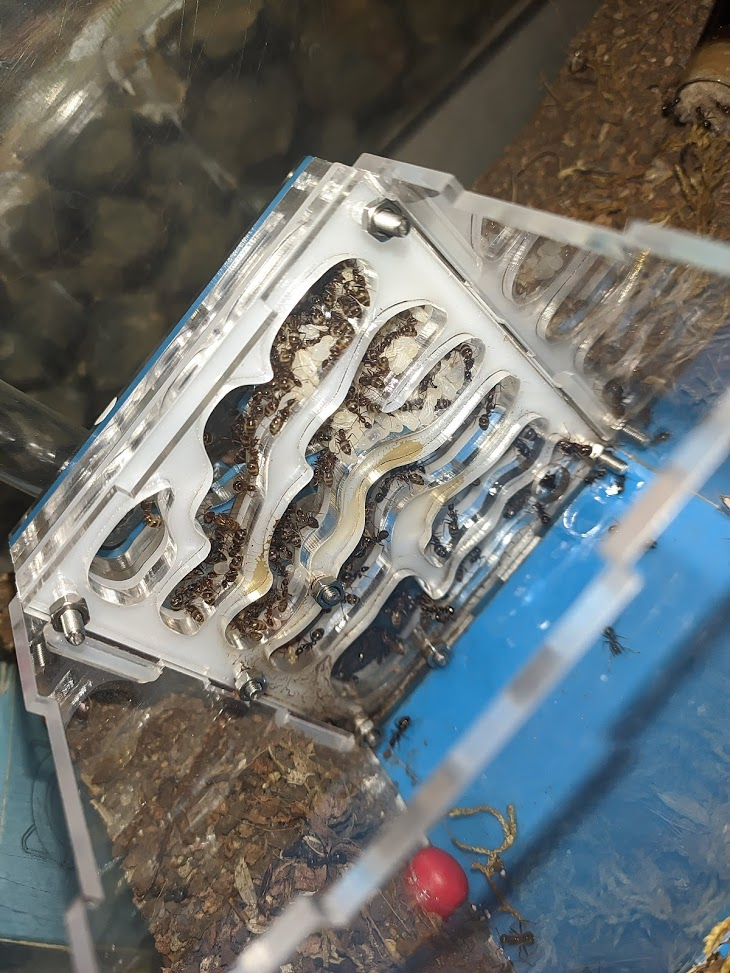 Tarantulas
It was feeding day again so I was able to witness all of them eat again. It's so amusing to take photos of them while they eat. I also like watching them take the cockroaches down. There are times where you have to rub the cockroaches on the web to stimulate them to come out and eat.
Here are some photos of them.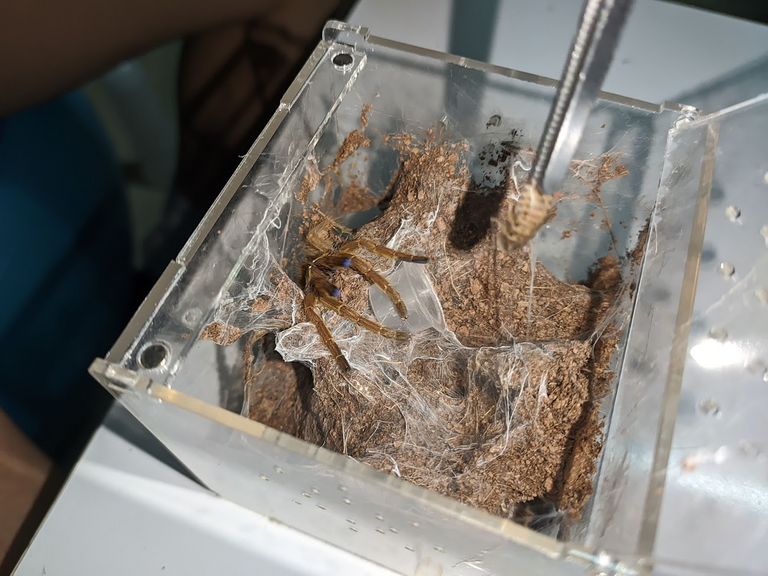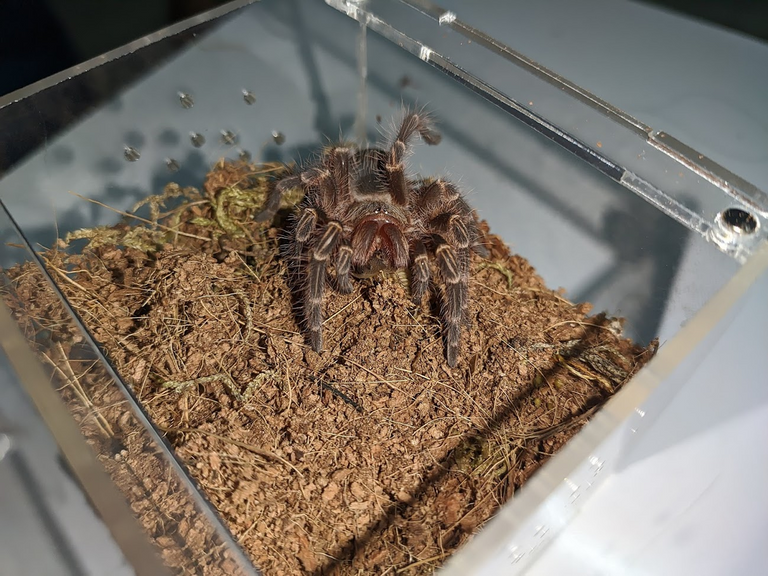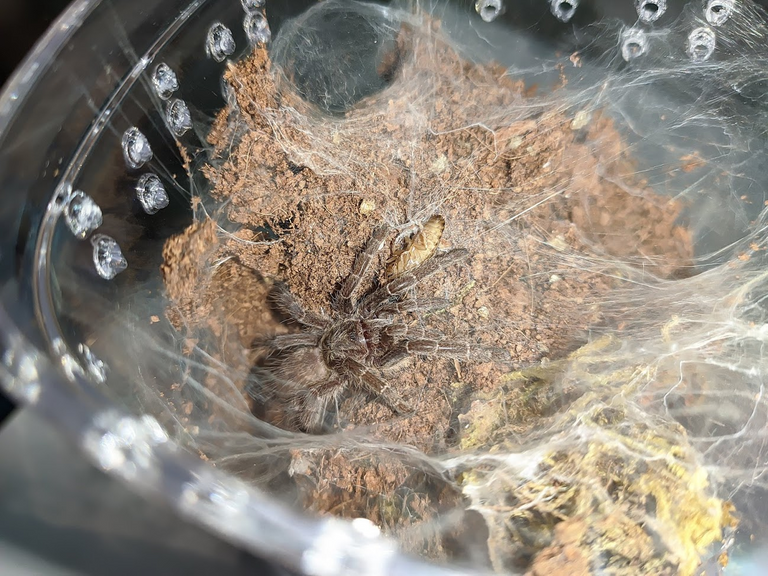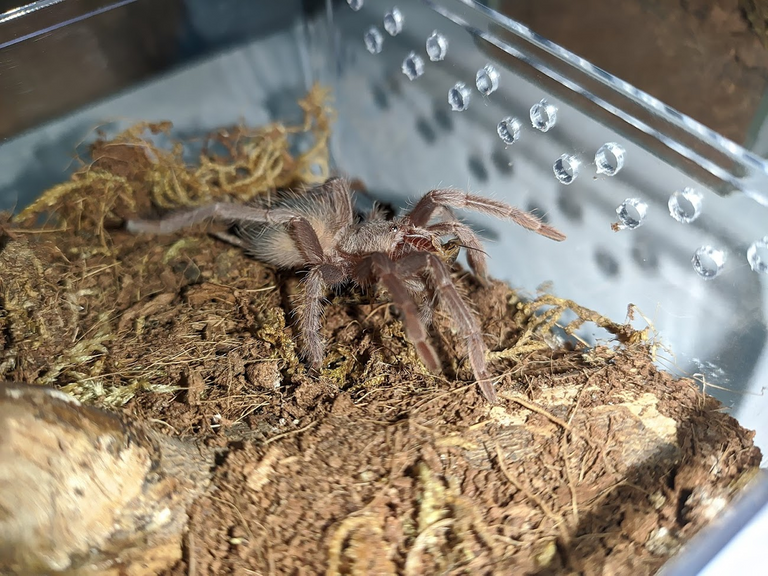 These are Lasiodora parahybana also known as the Brazilian salmon pink bird-eating tarantula. That's my cousins and my brothers.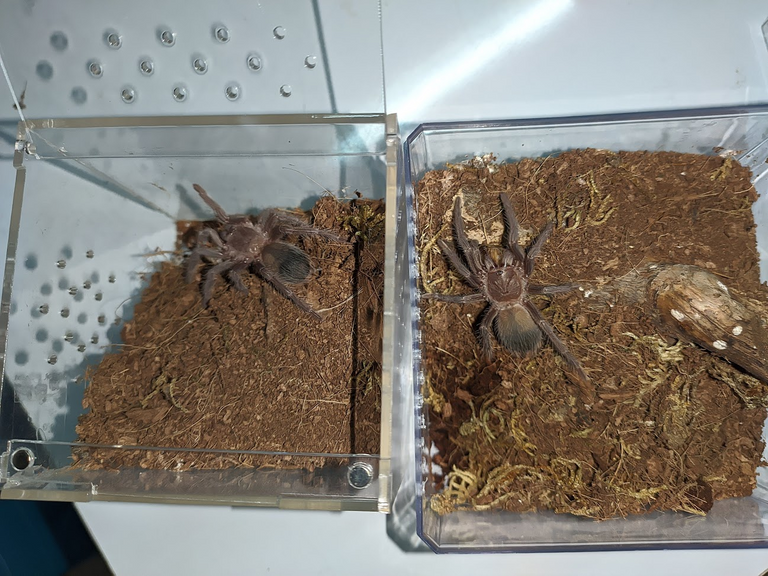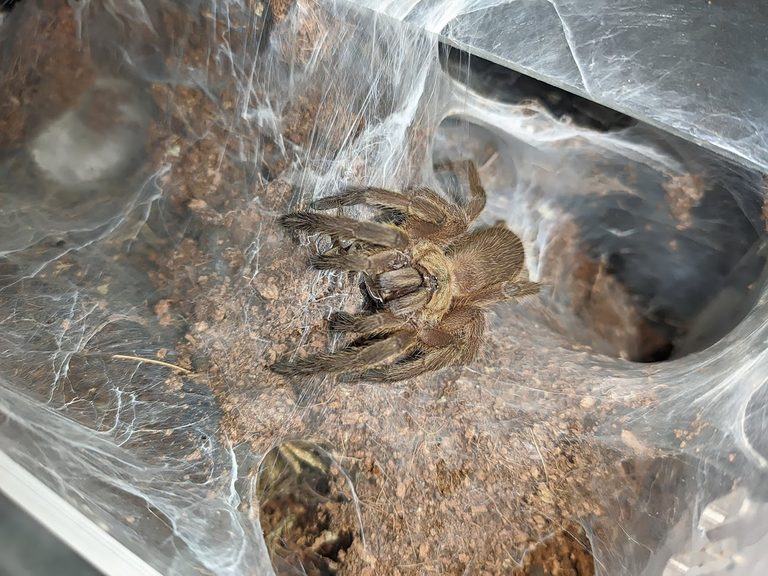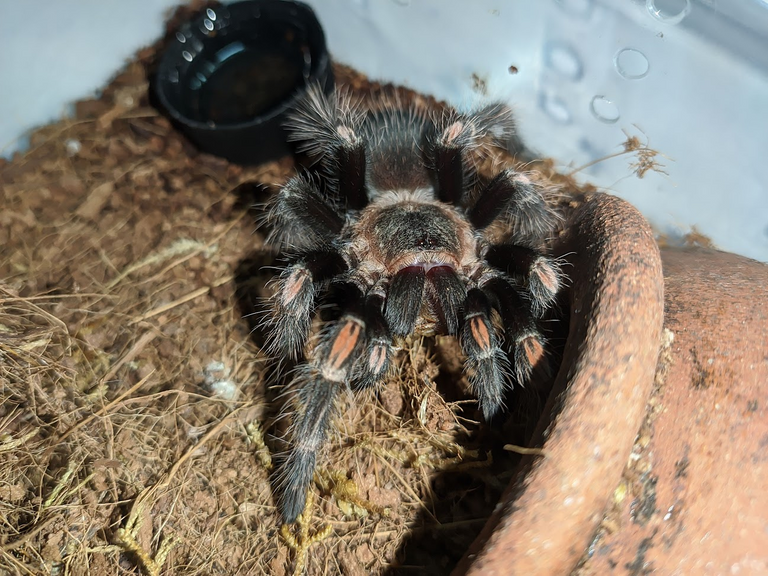 This is his male Psalmopoeus irminia or Venezuelan Sun Tiger. We were surprised that it ate. If you look at its web, there's so much sperm web. He's ready to go again.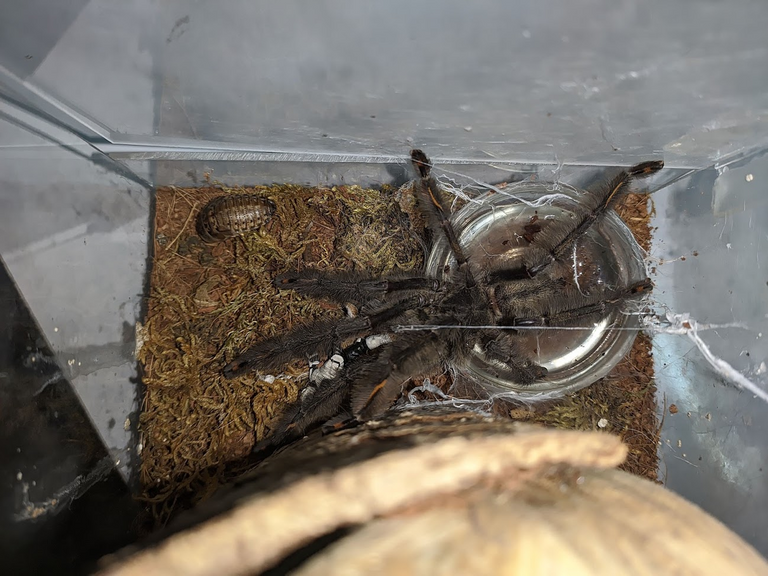 My brother rehoused the Monocentropus balfouri. When I was watching the rehouse, I noticed that these tarantulas are bolty so my brother had to use the catch cup on one of them because it was running around. They are actually communal species, wherein there are two tarantulas living together. Their names are Rasengan and Chidori. Those are my cousins and brothers' tarantula. I'm excited to see them web up the whole enclosure.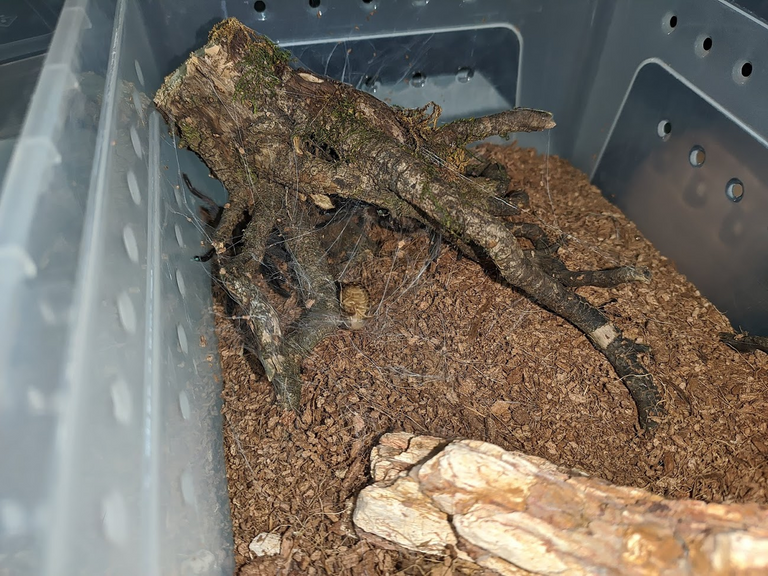 Cockroaches
Believe it or not but I actually own 3 different types of species. All of them are supposed to be for feeding
Dubia Cockroaches
This is my most abundant cockroach species. It all started with 50 cockroaches and they grew into hundreds now. It's really easy to take care of them. I just have a heat mat, a tub, egg crates, and some food. I usually feed the peelings of our vegetables and fruits to them. They consume it. What I love about them is that they can't climb plastic, they don't stink and they are nutritious.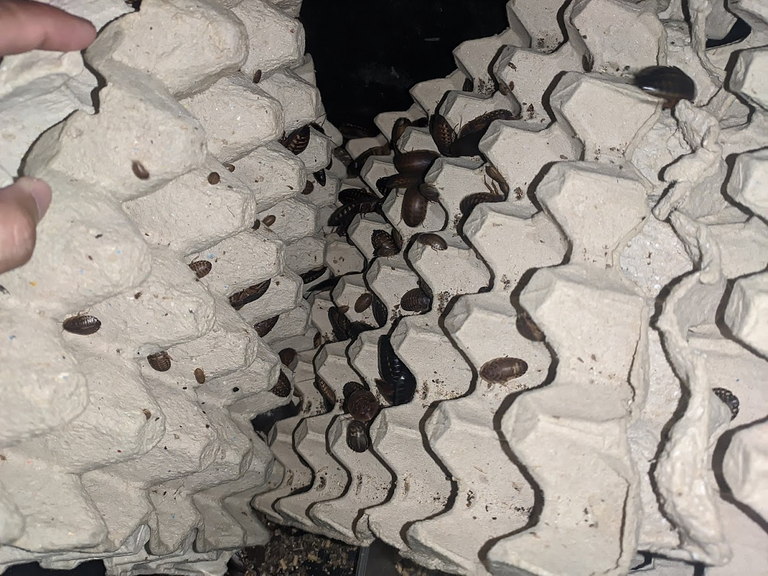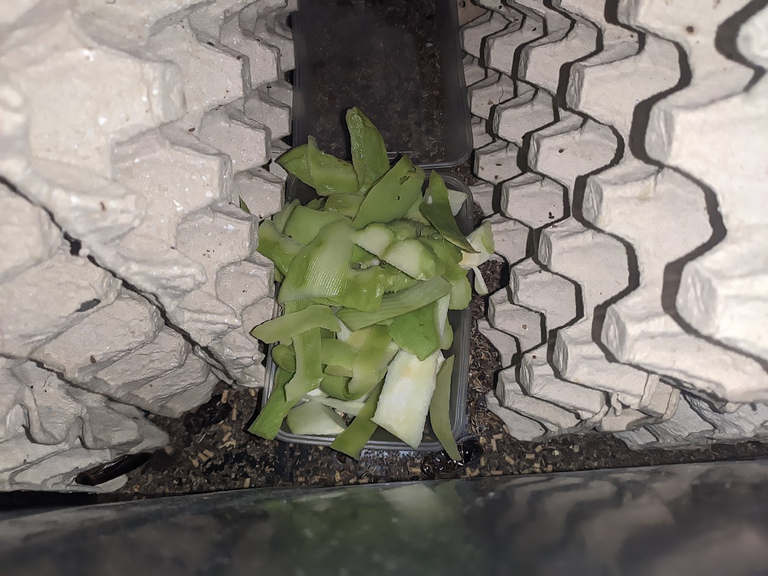 If you look at the photo closely that's a newly molted Dubia Nymph. They just look so cool to look at them because they are pure white.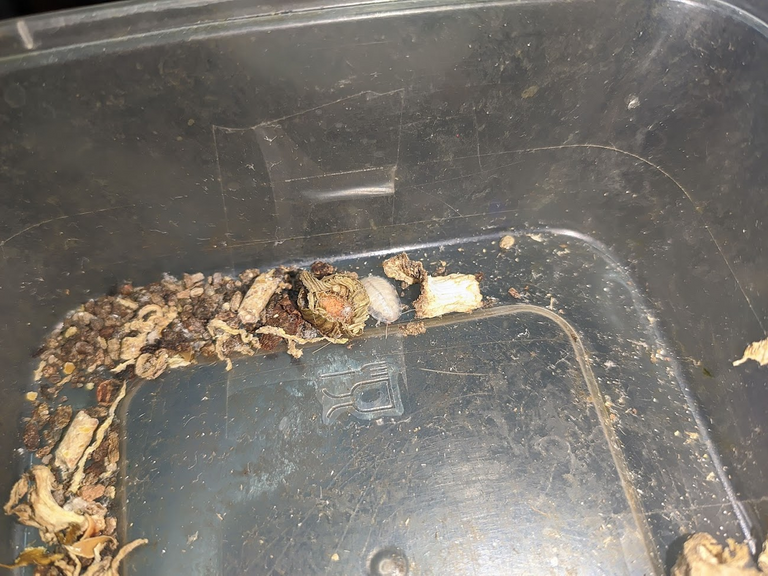 Madagascar Hissing Cockroach
These are the biggest cockroaches that I have. They are really sensitive when you touch/expose them because they usually hiss. I'm still waiting for them to breed. It's been how many months already but nothing has happened. I want them to start breeding so I cant start feeding them also. One big disadvantage of having them is that they can climb any surface.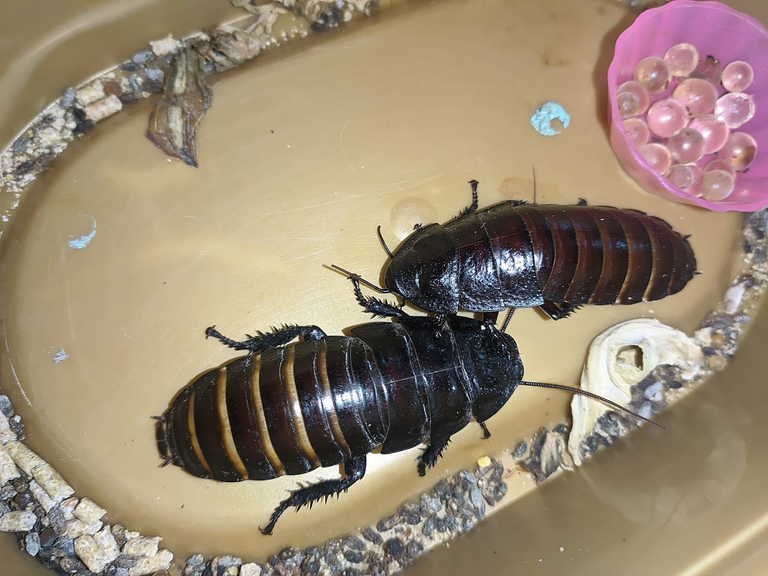 Turkestan cockroach
These are also called the red runners. I had a lot before but for some reason, the population died. So I'm starting to make them grow again. The babies of these cockroaches are perfect for baby tarantulas that's why I'm taking care of them. I really hate their smell and how they look like. These cockroaches drop/lay ootheca's/ egg sac. I used to collect them and put them in an incubator but I really got so lazy.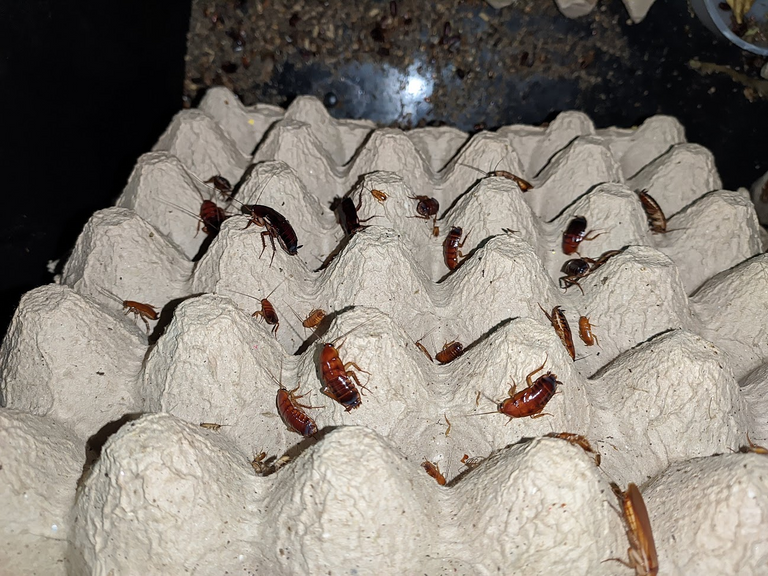 Thanks for reading and Stay safe always!
The photos used in this post are owned by me .

EARN BITCOIN CASH BY CREATING AN ACCOUNT HERE AND POSTING
---
---