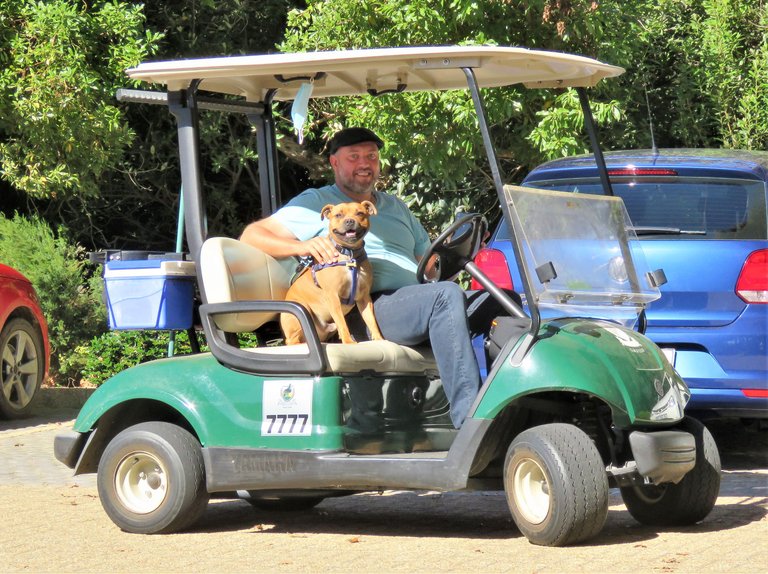 "Hey, hey, there's a guy with a camera, so let's both give him a smile"
The Staffie told the driver to smile and he was very accommodating and you can see the result in the picture above.
I think the guy is a bad golf player and when he misses the holes, his friend fetches the balls for him.
So, they have a convenient win-win partnership.
The pet is a Staffordshire Terrier and I love them as I also had one.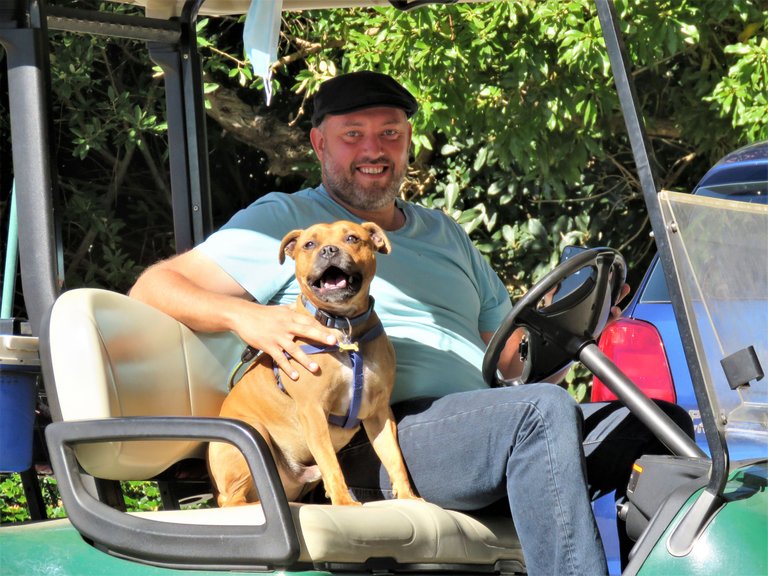 So, I allowed the partners to drive ahead of us, as they were on their way to another part of the golf course.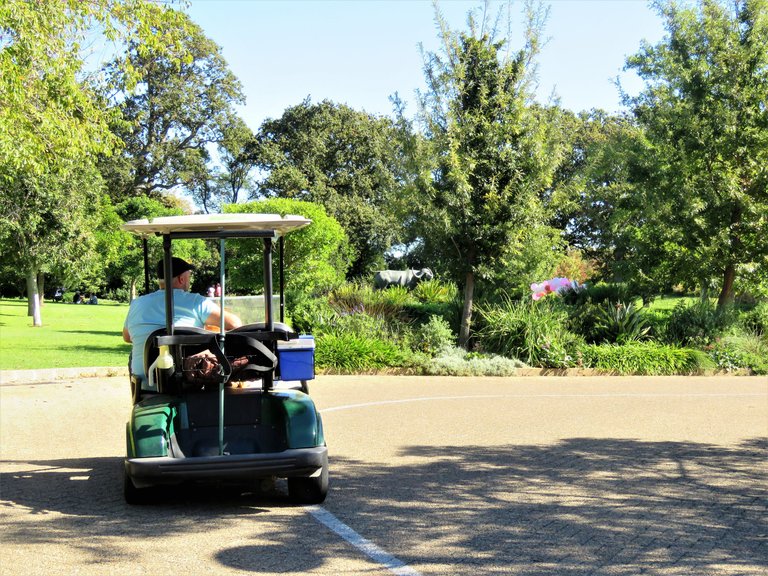 Not everyday that one sees this and we parted ways here, as we were not playing golf, but visited the farm next door.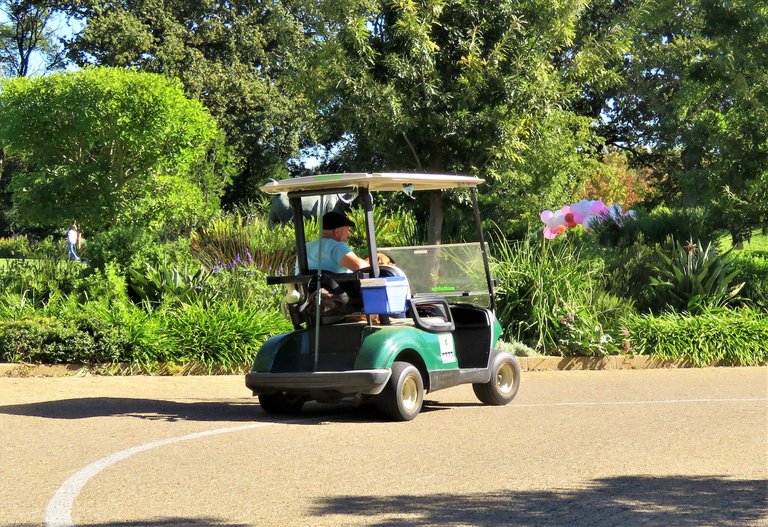 My Staffie's name was Max, short for his full name which was Maximillian Smith and I had him for most of his lifetime. The lady that I was married to went to live with her father and his brother who were both deaf and dumb and so I left Max with them after our divorce. Max died a few years later and it was a very sad day in my life. But I gave him a nice funeral and a piece of my heart was buried with him.
A happy first day of May and may this month be kind to all of you!
And That's All Friends!
Note: All photos are my own and taken with a Canon Powershot SX60HS Bridge camera.
We hope that you have enjoyed the story and the pictures.
Thank you kindly for supporting a post by @papilloncharity