---
Saludos a esta maravillosa comunidad, amantes de las mascotas como yo. bendiciones para todos. vuelvo aquí para contarles un poco sobre mi despertador natural. no usa pilas ni se puede enchufar directamente a la red eléctrica pero para que funcione hay que alimentarlo bien para que te despierte cada mañana con su cacareo.
Greetings to this wonderful community, pet lovers like me. blessings to all. i come back here to tell you a little bit about my natural alarm clock. it doesn't use batteries and can't be plugged directly into the mains but to make it work you have to feed it well so it wakes you up every morning with its crowing.
---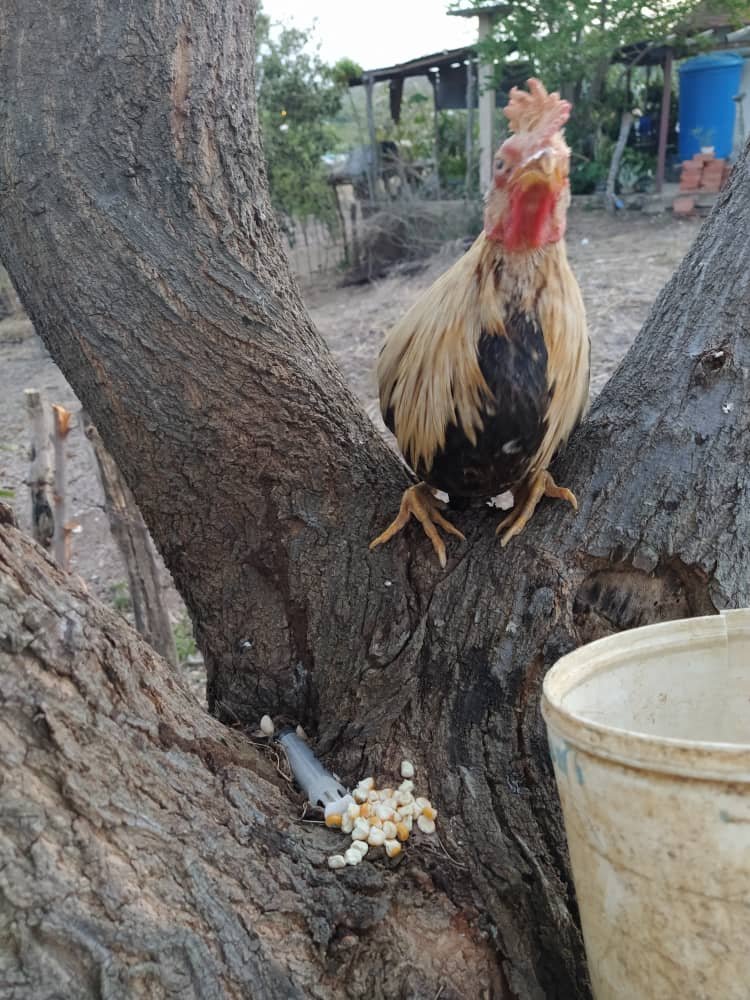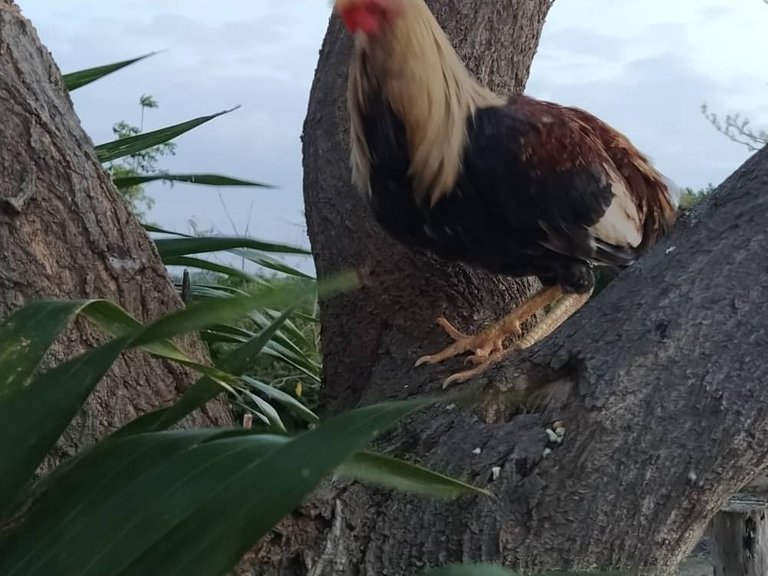 ---
Claudio es mi mascota, un gallo muy manso que criamos desde pequeño. su rutina es muy básica. todas las mañanas baja de su árbol donde duerme y se coloca cerca de nuestra ventana y empieza a cacarear. a eso de las 6 de la mañana, tenemos su hora contada.
Claudio is my pet, a very tame rooster that we have raised since he was a little boy. his routine is very basic. every morning he comes down from his tree where he sleeps and stands near our window and starts crowing. at about 6 am, we have his time counted.
---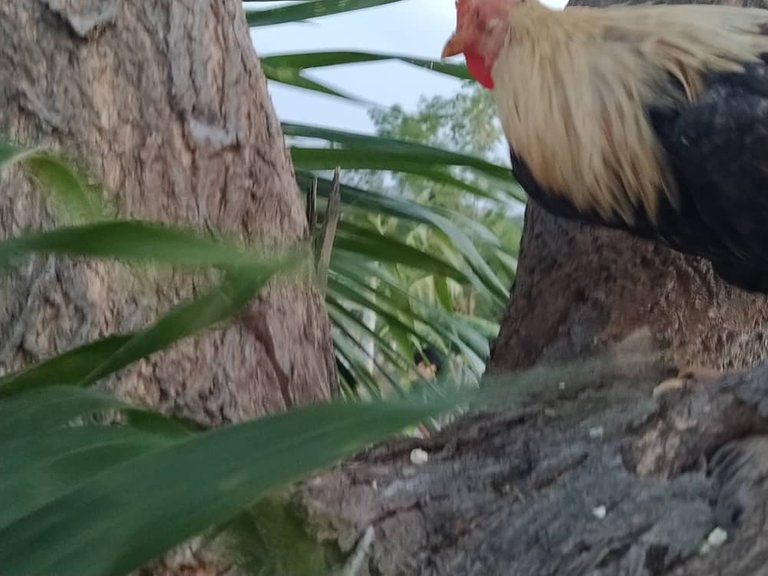 ---
Claro que de lunes a viernes está muy bien porque es un refuerzo para las alarmas, ya que suena el despertador, y se pone a cantar temprano, pero los fines de semana es peor, me provoca, tapar su pico porque nos corta el sueño. jejejeje
Of course, from Monday to Friday it is very good because it is a reinforcement for the alarms, since the alarm clock rings, and he starts to sing early, but on weekends it is worse, he provokes me, to cover his beak because it cuts our sleep. hehehehehehe.
---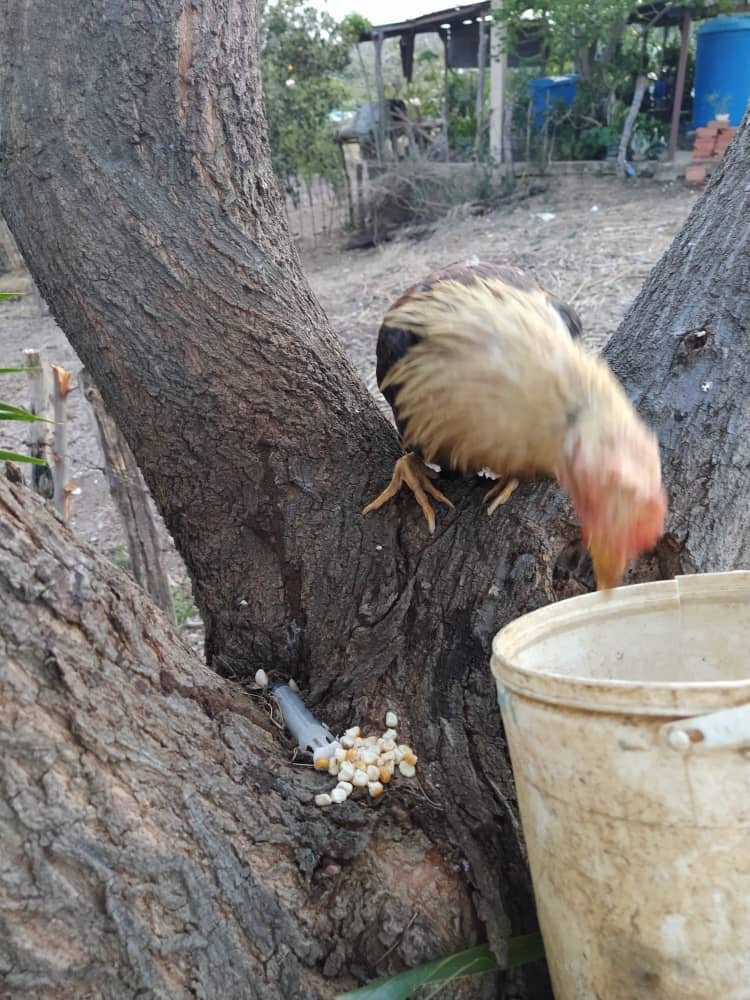 ---
Pero esta mañana lo hemos notado muy raro, no bajaba de su árbol, estaba asustado. Hemos tenido que llevarle agua y ponerle granos de maíz. Parece que está un poco indispuesto, segun vecinos con gallinas que puede ser la peste, o le mordió un animal, hace poco consultamos a un veterinario, nos dio el nombre de una medicina, espero que podamos conseguirla para poder recuperar mi despertador favorito.
But this morning we noticed him very strange, he didn't come down from his tree, he was scared. We had to bring him some water and put him some corn grains. It seems that he is a little unwell, according to neighbors with chickens that may be the plague, or he was bitten by an animal, we recently consulted a veterinarian, he gave us the name of a medicine, I hope we can get it to be able to recover my favorite alarm clock.
---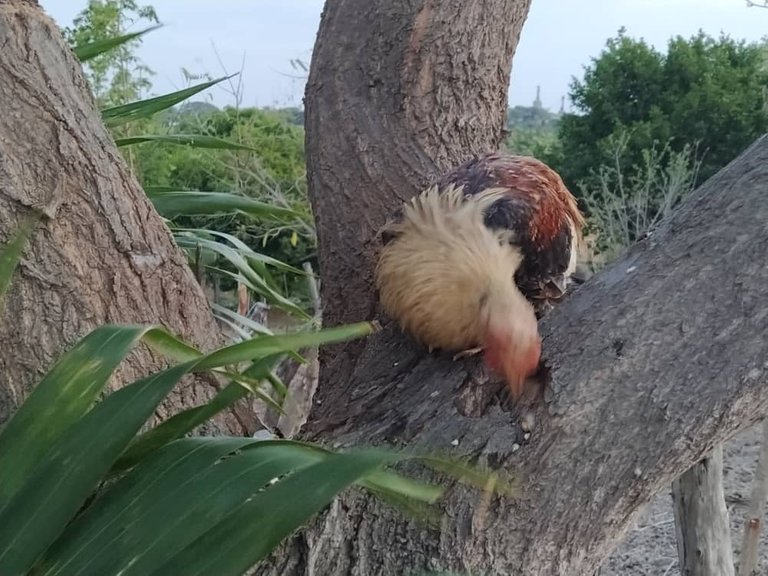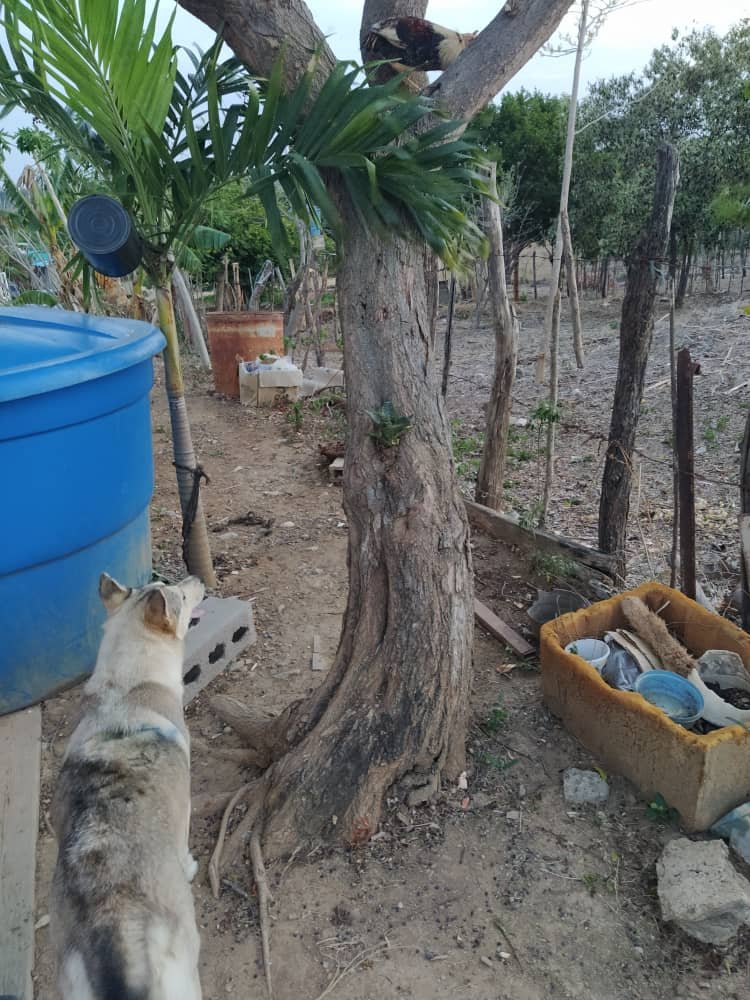 Agente de cambio Activo..!
Lo Mejor Esta Por Venir..!
Active agent of change...!
The Best Is Yet To Come...!
---
Gracias por pasar por Mi Blog, Comentar Seguirme y Votar Pronto estare por el Tuyo
---

---
Remember, everything happens for a reason, you have to look at the positive side of things, TODAY I decide to be happy and you?!