Greetings Hive friends. As an animal lover, today I want to start sharing here Pampered and funny pets both mine and my acquaintances with their eloquences that can brighten your day with their unusual behavior. I hope you like it.
---
Today I want to tell you about Papo, my uncle Lopez's pet, I've known him since he was a puppy, a Pitbull dog that many people are afraid of at first sight, but once they get to know him, his eloquence will make your day.
---

That's right, after learning about his behavior as a receptionist pet, you will love him. It turns out that Napo has the peculiarity that when you call him on the phone he quickly looks for the device, walks him around the house and when the call is cut off, he brings it to you where you are.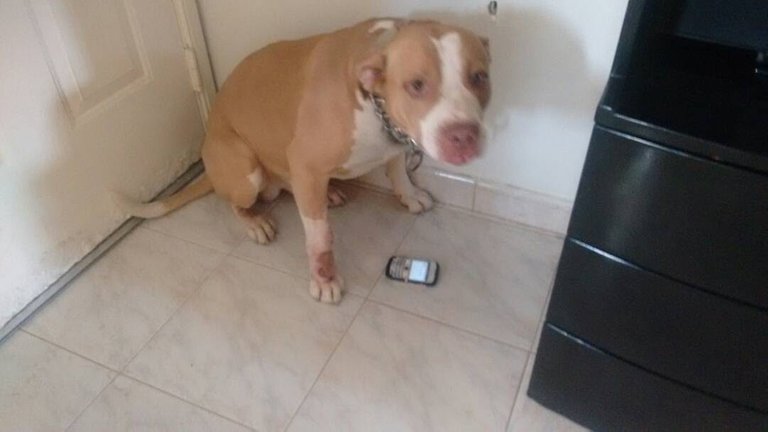 ---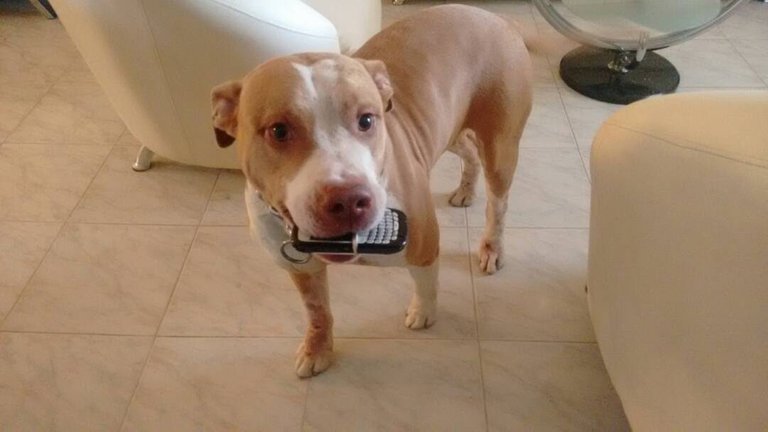 By the time they discovered that funny talent, he had already damaged 3 smart phones with his teeth and drool. HAHAHAHAHA for those they resorted to getting him a strong and sturdy blackberry 8520 that he chews it up and everything still works. what a great advertisement I just did for blackberry I wish he would come by and give me a vote hehehehehe
---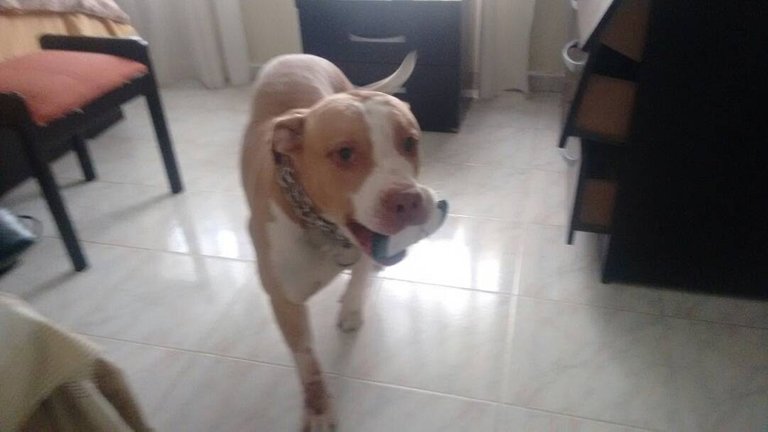 ---
So cute and innocent looking here he looks like he doesn't break a plate and is a home earthquake, hehehehehehe, but nevertheless, he is a spoiled, loyal, protective and gentle but bad receptionist hahahahahaha. greetings and blessings
---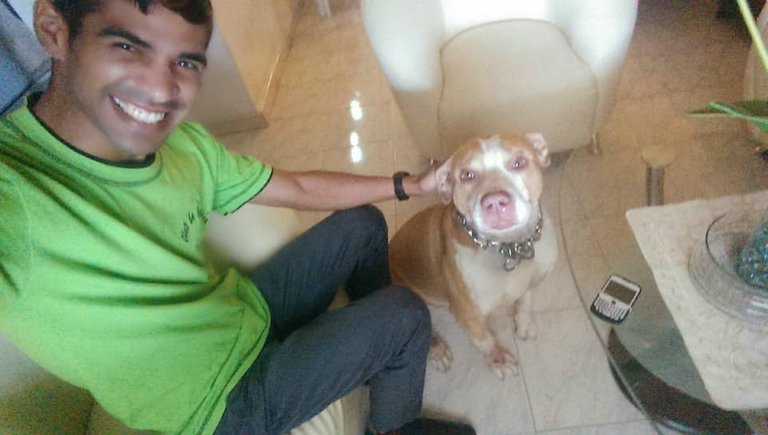 ---
Agente de cambio Activo..!
Lo Mejor Esta Por Venir..!
Active agent of change...!
The Best Is Yet To Come...!
---
Gracias por pasar por Mi Blog, Comentar Seguirme y Votar Pronto estare por el Tuyo
---

---
Remember, everything happens for a reason, you have to look at the positive side of things, TODAY I decide to be happy and you?!