El Rol de los Perros Callejeros (ENG-ESP)
Subiendo hacia una montaña de mi pueblo, en medio de un sembradío que queda al lado de una camino rústico y poco transitado por automotores y personas, me conseguí a una manada de perros callejeros que tenían pocos días de haber nacido.
Climbing up a mountain in my town, in the middle of a field next to a rustic road with limited traffic from cars and people, I came across a group of stray dogs that were only a few days old.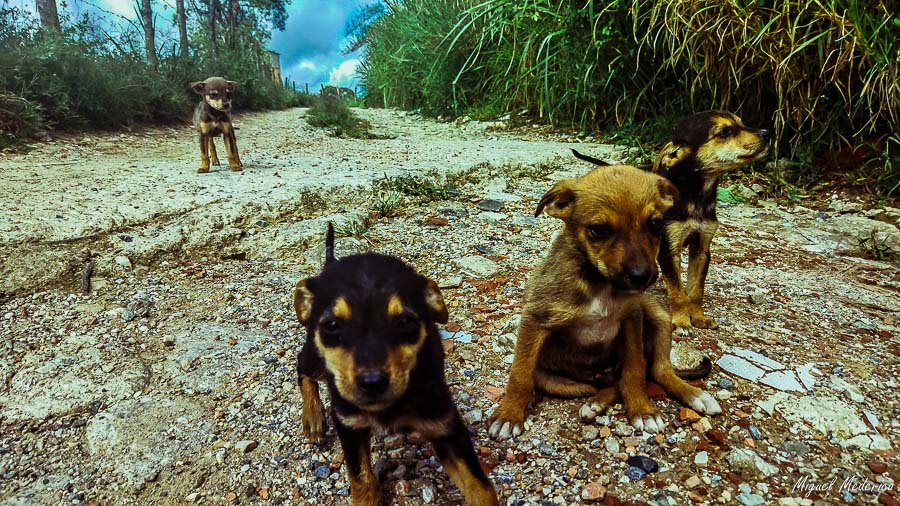 El tierno encuentro me hizo preguntarme sobre el rol de esta camada. Primero llegaron dos, luego se sumaron uno tras otros para completar unos 8. Se notaba que eran hermanos de raza y que la raza era una mezcla parecida a la que reúne al típico can de las calles.
The tender encounter made me wonder about the role of this litter. First there were two of them, then one after another to complete about 8. It was obvious that they were siblings and that the breed was a mixture similar to the one that gathers the typical dog of the streets.
Obviamente eran muy juguetones y cariñosos, pero al verlos mas de cerca supe que no la estaban pasando bien, algunos de ellos tenían hongos en el pelaje, pero a pesar de eso tenían la fuerza para acercarse a quienes, como yo y mis amigos, querían tenderles las manos, así fuese solo un instante, para darle cariño.
Obviously they were very playful and sweet, but when I saw them more closely I knew they were not having a good time, some of them had fungus on their fur, but in spite of that they had the strength to approach those who, like me and my friends, wanted to reach out to them, even if it was just for a moment, to give them affection.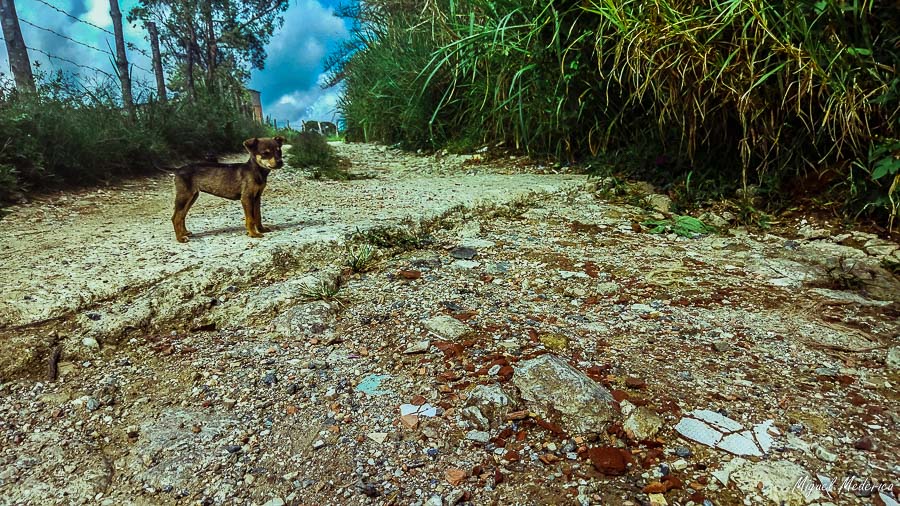 Al separarme de ellos, la reflexión fue inmediata, supe que pocos tendrían la fortuna de ser adoptados, pues, las personas suelen buscar al ejemplar más bonito o con mejor raza. Estaba seguro que todos o casi todos, terminarían deambulando por aquellas calles.
When I separated from them, the reflection was immediate, I knew that only a few would have the fortune of being adopted, because people usually look for the most beautiful specimen or the one with the best breed. I was sure that all or almost all of them would end up wandering the streets.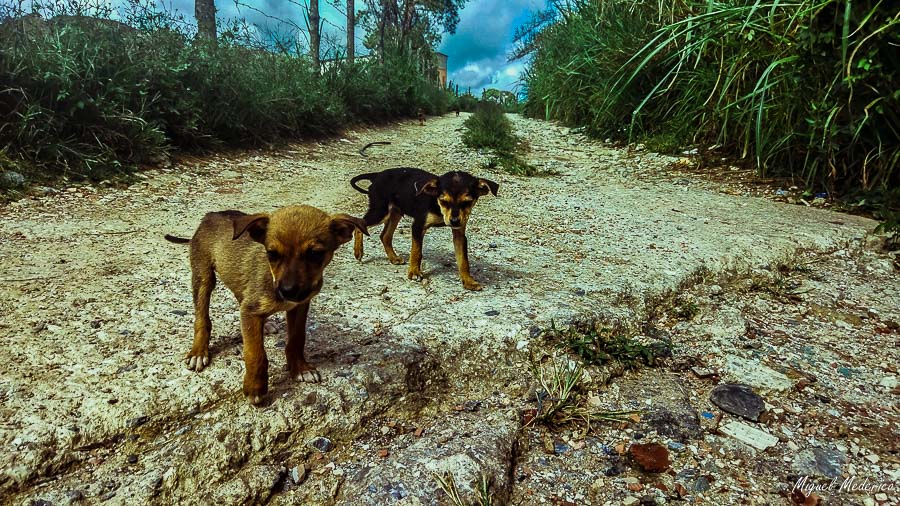 En Venezuela, país donde vivo, soportar los gastos y atenciones de una mascota puede ser tan costoso como mantener a un bebé. Creo que esta sería la comparación más parecida. De hecho, hay personas abandonado a sus mascotas en las calles al no poder costear su manutención. La crisis económica, y la social, ha sacado lo peor de la gente.
In Venezuela, the country where I live, bearing the costs and care of a pet can be as expensive as keeping a baby. I think this would be the most similar comparison. In fact, there are people who abandon their pets in the streets because they cannot afford to keep them. The economic and social crisis has brought out the worst in people.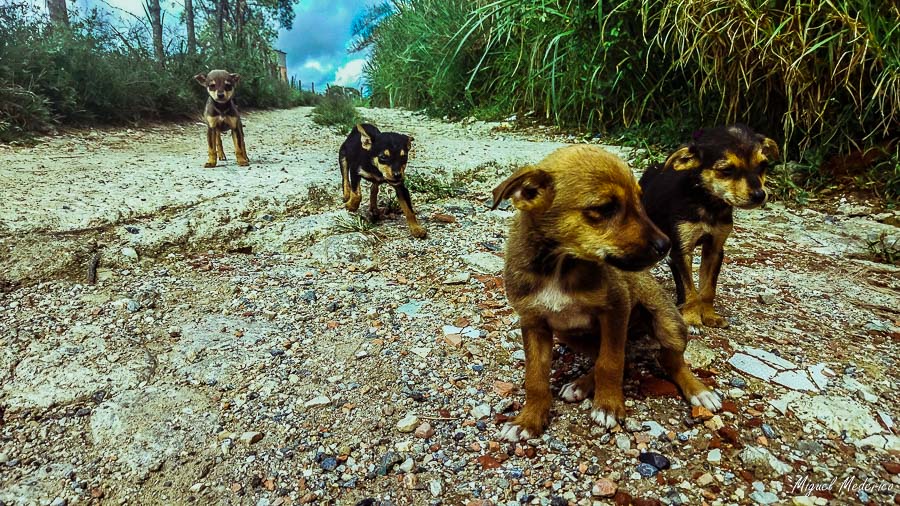 Yo nunca me he atrevido a tener otro perro desde que murió la única mascota que he tenido. No estoy preparado, ni me atrevo. Sé que como yo hay muchos, incluso más valientes que desean llevarse a perros que ven en la calle, pero no tienen el ingreso suficiente para cuidarlos.
I have never dared to have another dog since the only pet I owned died. I am not ready, nor do I dare. I know that like me there are many people, even braver, who want to adopt dogs they see on the street, but they don't have the income to take care of them.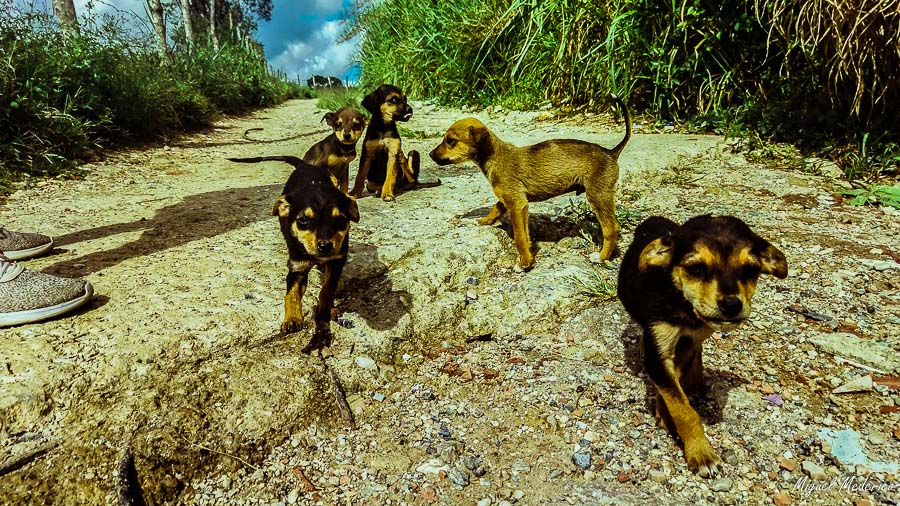 Antes de proseguir con mi ruta, les hice estas fotos, sabiendo que tenía la deuda pendiente de editar cada una de las capturas y de decir que el rol del perro callejero, a pesar de lo injusta que es la vida, es necesario.
Before continuing with my route, I took these photos, knowing that I had a pending debt to edit each of the captures and to say that the role of the street dog, despite the unfairness of life, is necessary.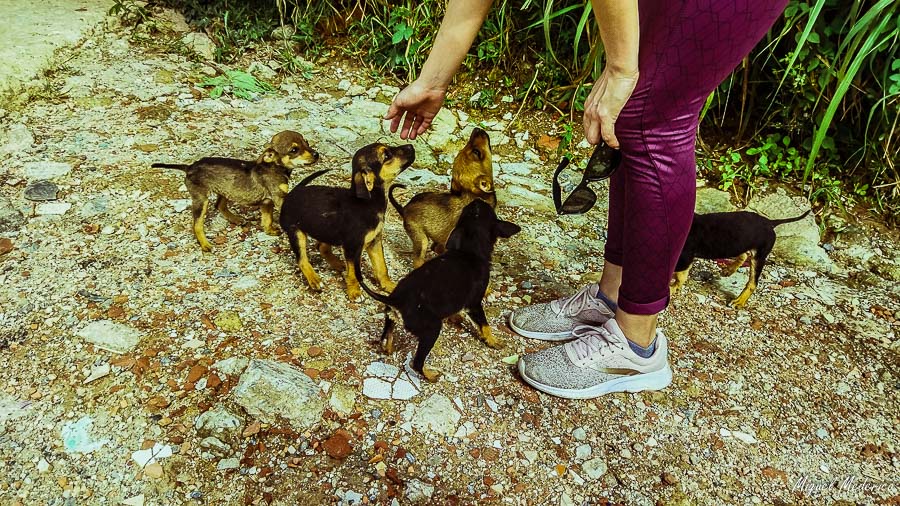 Considero que hay perros viajando, que no se adaptan a los dueños, ni a los lugares, que así tú los lleves contigo, ellos buscarán irse por su cuenta, no sé si a ser felices, pero sí a ser quienes andan por ahí, reproduciendo su estirpe, tratando que algunos de sus herederos, tengan mejor fortuna que la de ellos.
I consider that there are dogs traveling, that do not adapt to the owners, nor to the places, that even if you take them with you, they will seek to leave on their own, I do not know if they will be happy, but they will be the ones who go around, reproducing their lineage, trying that some of their heirs have a better fortune than themselves.
Cuídense Mucho, Amigos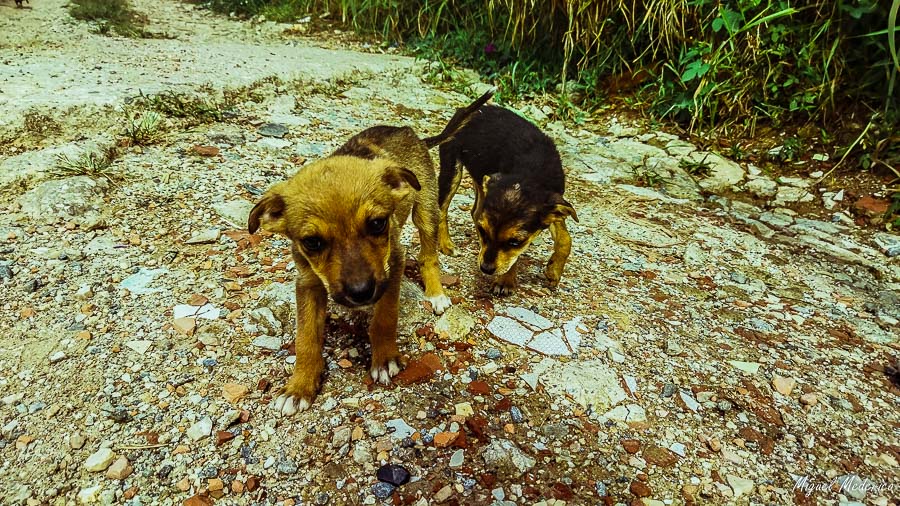 Take Care of yourselves, Folks

Photos Xiaomi Poco M3
---
---