Que alegría que exista una comunidad para ellos 🐶, en muchos hogares son parte de la familia y hasta tratados como a un humano, se imaginan que pudieran hablar! en mi hogar hay uno, se llama Toby, bienvenidos a su historia.
What a joy that there is a community for them 🐶, in many homes they are part of the family and even treated like a human, can you imagine if they could talk! in my home there is one, his name is Toby, welcome to his story.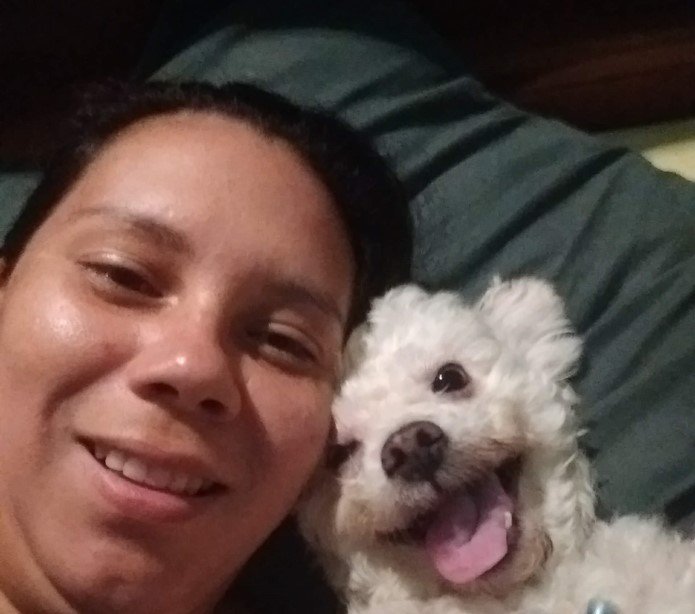 Toby es un pequeño Poodle blanco de 10 años, nació en casa, se podrán imaginar el cariño tan grande que le tenemos si está con nosotros desde cachorrito mas bien sería desde que nació.
Toby is a little white Poodle of 10 years old, he was born at home, you can imagine how much love we have for him if he is with us since he was a puppy, it would be since he was born.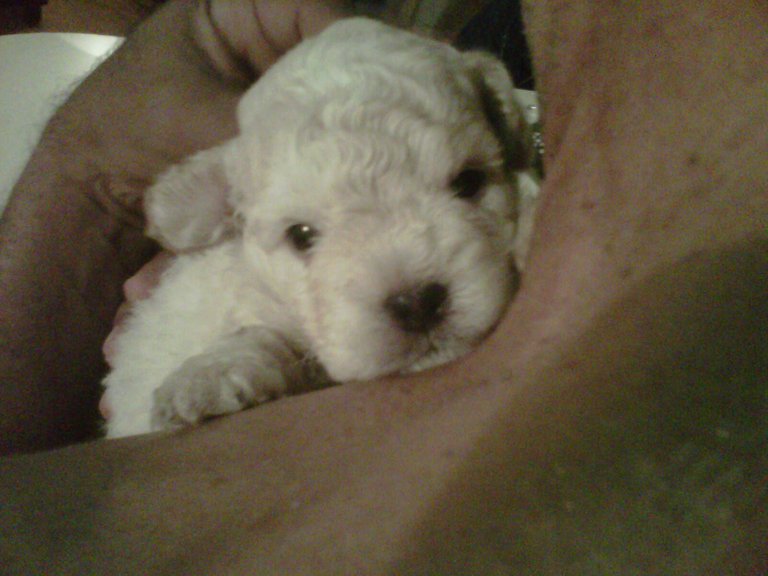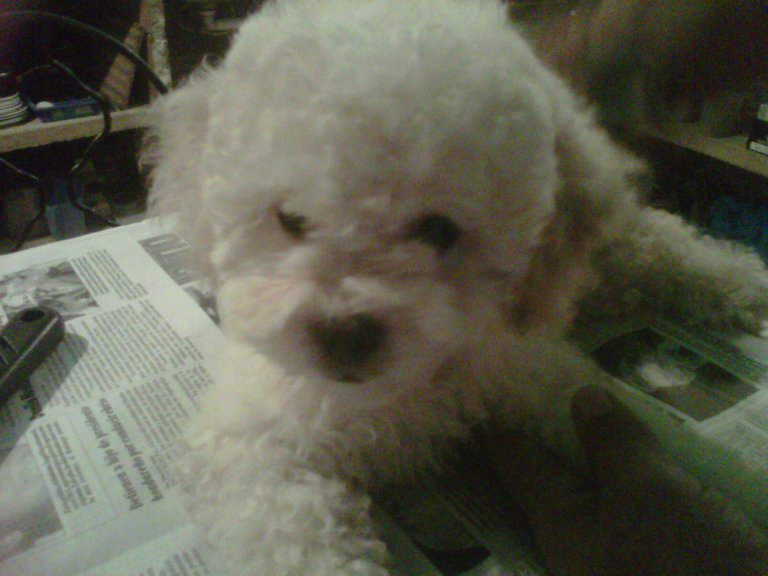 ---
Le gusta dormir en la cama, pero tiene algo muy particular, cuando está dormido no le gusta que lo toquen porque si lo despiertas te gruñe, yo le hablo porque siento que me entiende y le digo "si no quiere que lo toquen bájese de la cama pues", ya yo sé que no le gusta por su cara, pero se queda tranquilo y si lo vuelves a tocar ahí si se para y se va.
He likes to sleep in bed, but he has something very particular, when he is asleep he does not like to be touched because if you wake him up he growls, I talk to him because I feel he understands me and I tell him "if you do not want to be touched get off the bed then", I know he does not like it because of his face, but he stays calm and if you touch him again he stops and leaves.
Thank you for existing @hivepets.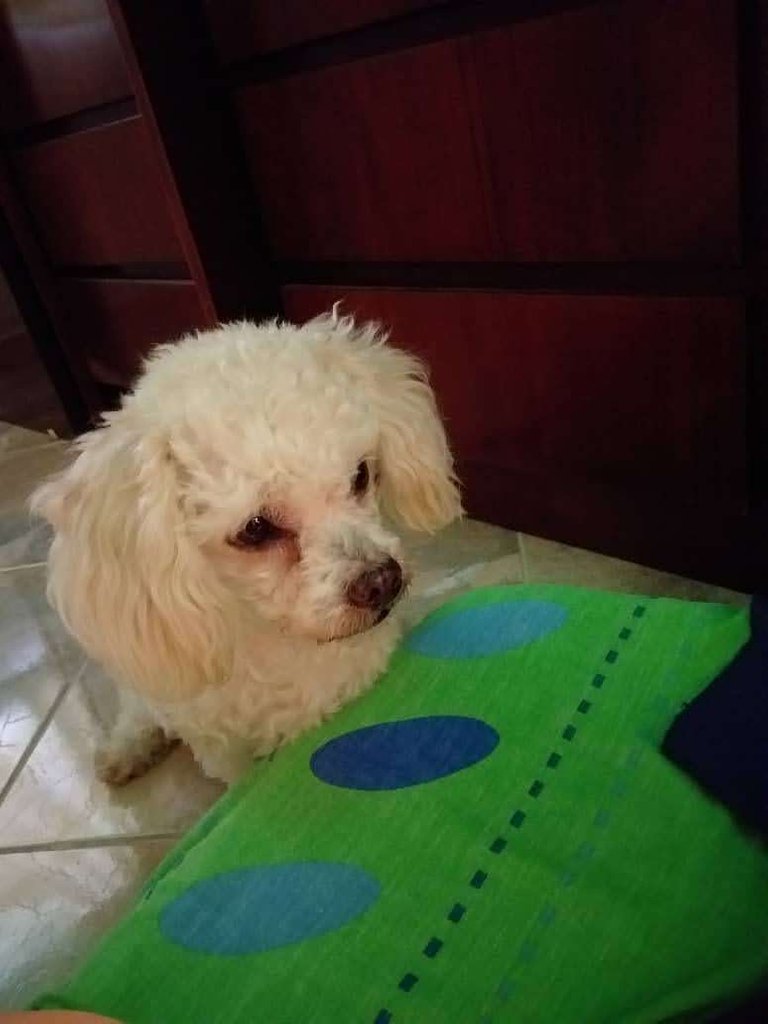 Cada quince días o menos le dan su baño, cuando siente el sonido de la cadena se mete debajo de la cama, porque ya sabe que lo van a bañar, por eso es que digo es demasiado inteligente, yo lo adoro demasiado lo consiento demás.
Every fifteen days or less he gets his bath, when he feels the sound of the chain he gets under the bed, because he already knows he is going to be bathed, that's why I say he is too smart, I adore him too much, I spoil him too much.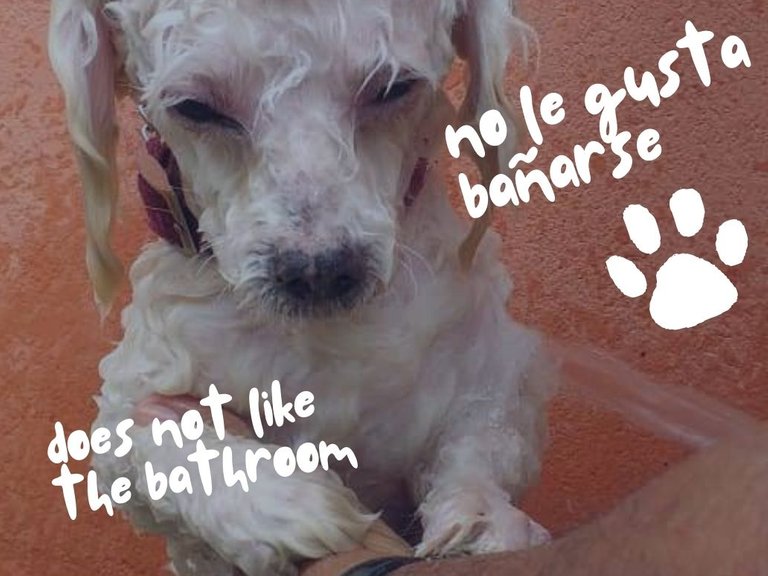 Se adueñó de un puff que allí a veces esconde sus huesos 🤦‍♀️, el pobre puff está mas remendado por que a veces se pone a escarbar allí, lo cómico del puff es que si te sientas en él Toby se para cerca observándote hasta que te levantes para apoderarse del puff, "como quítate tu pa ponerme yo" jajaja.
He took over a puff that sometimes hides his bones there 🤦, the poor puff is more patched because sometimes he starts to dig there, the funny thing about the puff is that if you sit on it Toby stands nearby watching you until you get up to take over the puff, "like take off you to put me on" hahaha.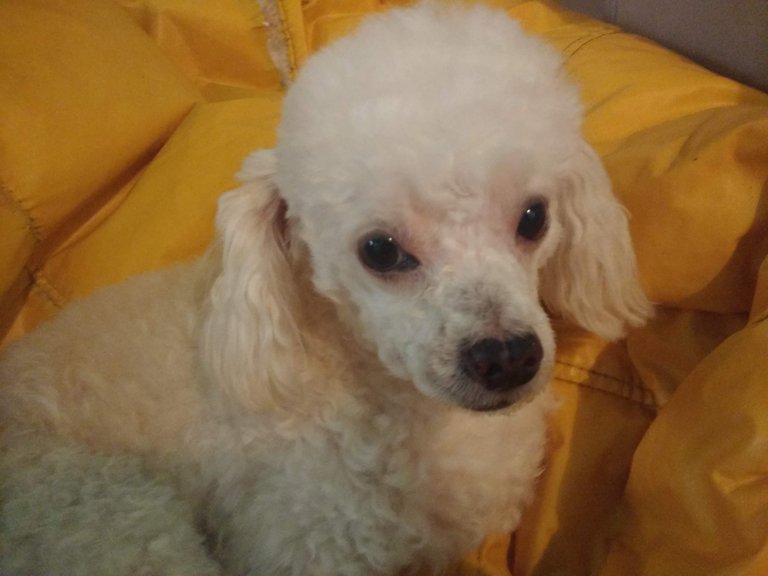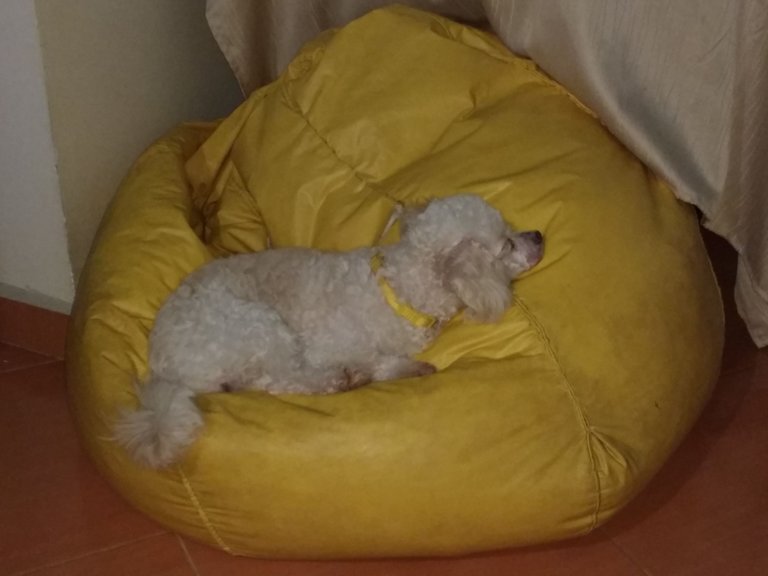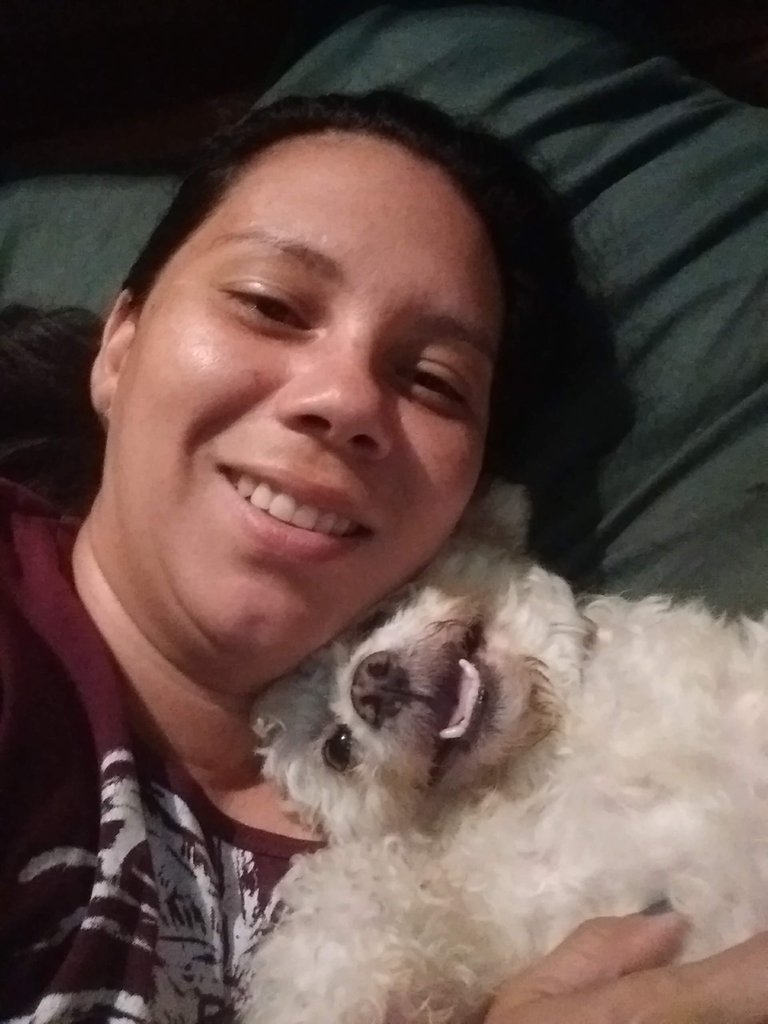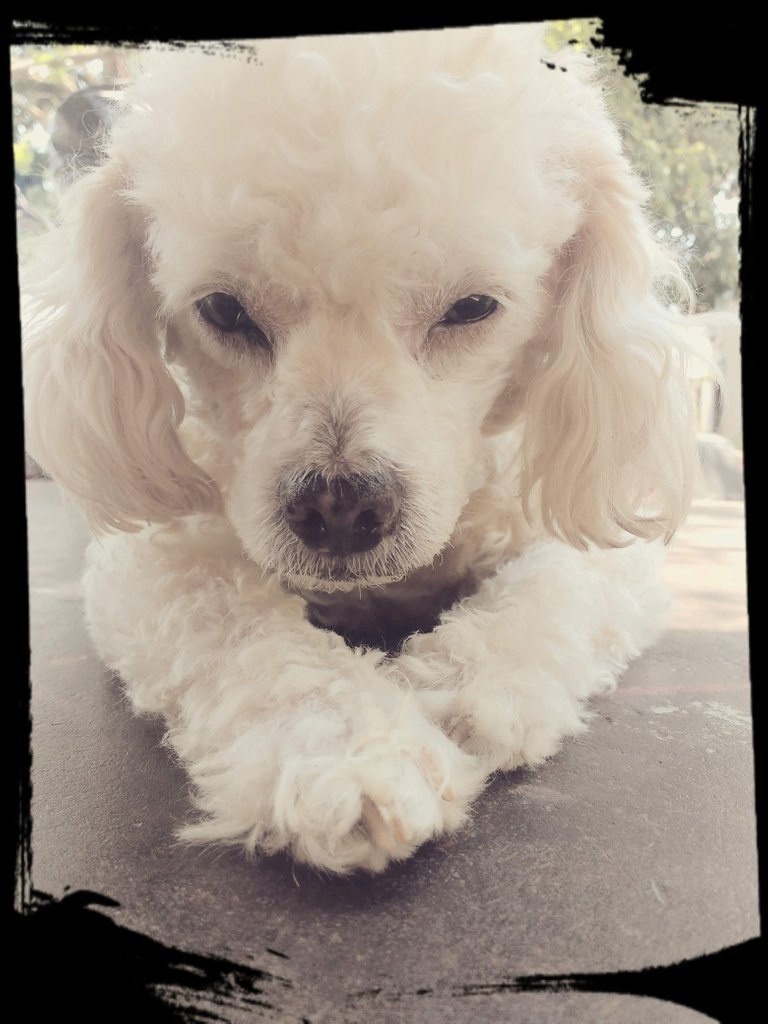 Gracias por existir @hivepets
hank you for existing @hivepets.