[ESP-ENG] Historia de mi hermosa hija LUNA / Story of my beautiful daughter LUNA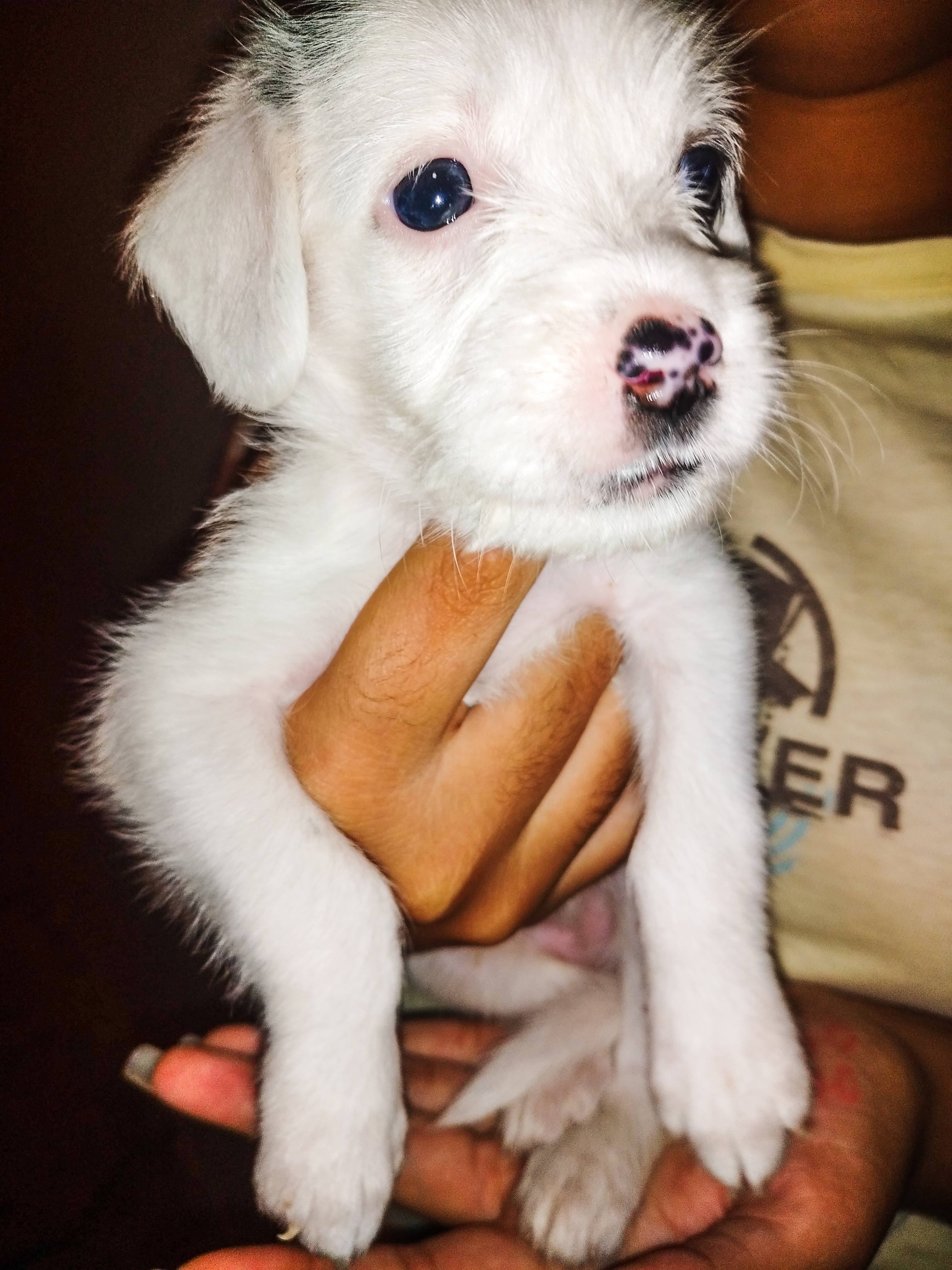 Ella es Luna.
Su madre salió embarazada de un perro callejero, los dueños de su madre no podía tener a tantos perritos en su apartamento y decidieron regalarlos a personas que de verdad le dieran una vida digna.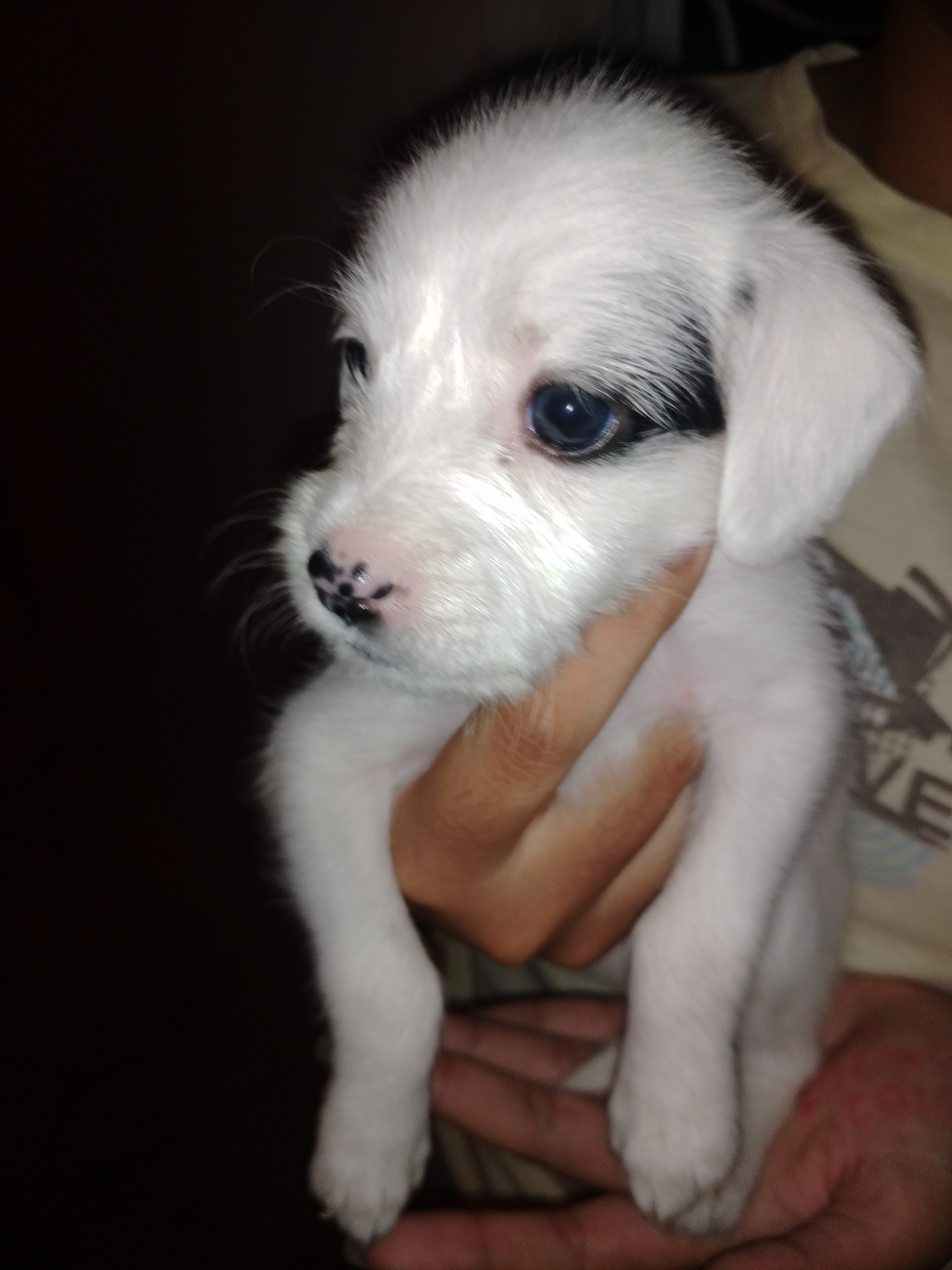 Yo desde hace mucho tiempo quería un perrito porque me encantan, hablé con su dueña y ella decidió darme la con todo el amor de el mundo y yo le prometí cuidarla muy bien, luna ya tiene 1 mes y 9 días de nacida, es muy inteligente y muy malcriada, se la pasa todo el día de dormilona y cuando se despierta se pone a jugar con sus juguetes.
Le pusimos de nombre LUNA porque tiene 2 manchitas negras arriba de sus orejitas y pensamos que eran unos lunares, es por eso que mi novia y yo decidimos ponerle LUNA.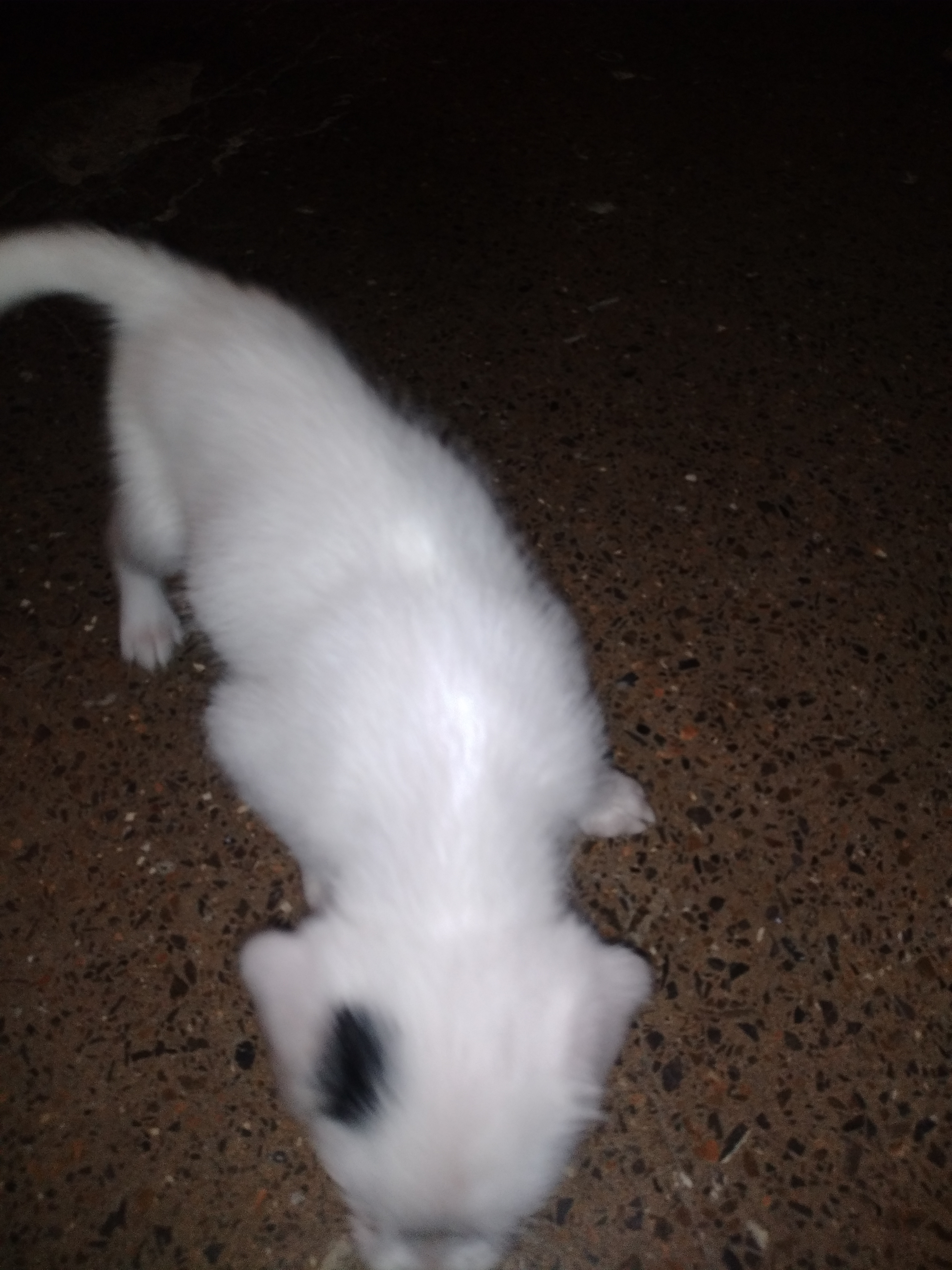 Es mi hija la quiero muchísimo.
Inglés
This is Luna.
Her mother got pregnant with a stray dog, her mother's owners couldn't keep so many puppies in their apartment and decided to give them away to people who would give them a decent life.
I have wanted a puppy for a long time because I love them, I talked to her owner and she decided to give me the dog with all the love in the world and I promised to take good care of her, Luna is already 1 month and 9 days old, she is very intelligent and very spoiled, she sleeps all day long and when she wakes up she starts playing with her toys.
We named her LUNA because she has 2 little black spots above her ears and we thought they were moles, that's why my girlfriend and I decided to name her LUNA.
She is my daughter and I love her very much.
---
---