At the VET (Last visit for the year )✨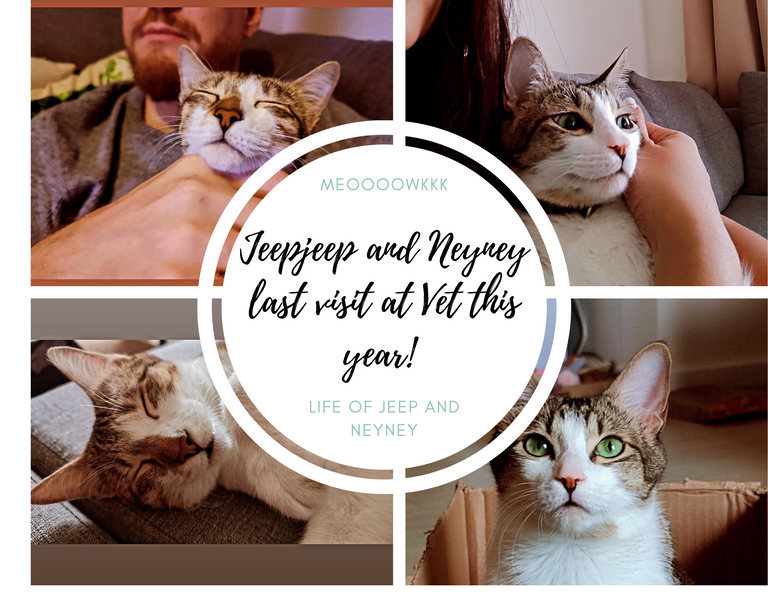 There are so many things on the list that needs to be done before the year-end. Especially with these two munchkins. These cats will be travelling with me to Mindanao to celebrate Christmas and New Year with my family back home. And it will be the first time for Jeepjeep and Neyney to travel outside Cebu and meet some members of the family for the first time. For real✨
Well, I'm very excited to finally have this trip soon but I'm also a bit worried. Ras is not coming with us coz he's flying back to Sweden to spend time with his family. And this is the first Christmas holiday season that we will not be celebrating together since 2016. My passport expired in August last year. And I'm just taking it for granted. I thought that COVID will just end so soon and everything will be back in normal again so I didn't bother to renew one. So, here we are. Being left in the Philippines for Christmas. Which also a good thing then I can spend it with my family in Mindanao instead. I think, there's always a reason why things are happening that way.
Travelling with pets is not that easy. It has some requirements like an updated rabies shot, a certificate from the Vet and some things to do at the Bureau of Quarantine.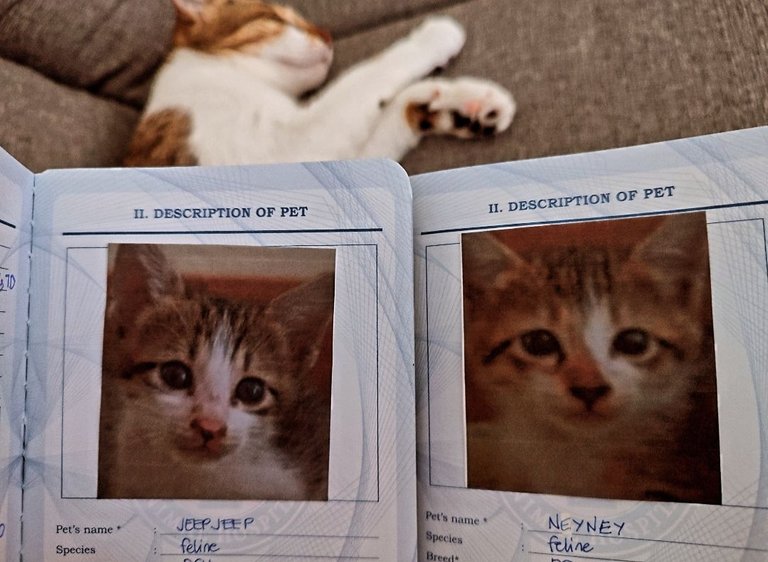 I was checking their pet passport when I found out there are a few vaccines that expired a week ago. Like feline shots, tick and flea treatment and deworming. I guess we need to change their pet passport photos soon 🙃
But look! Who's ready for the vet visit! ✨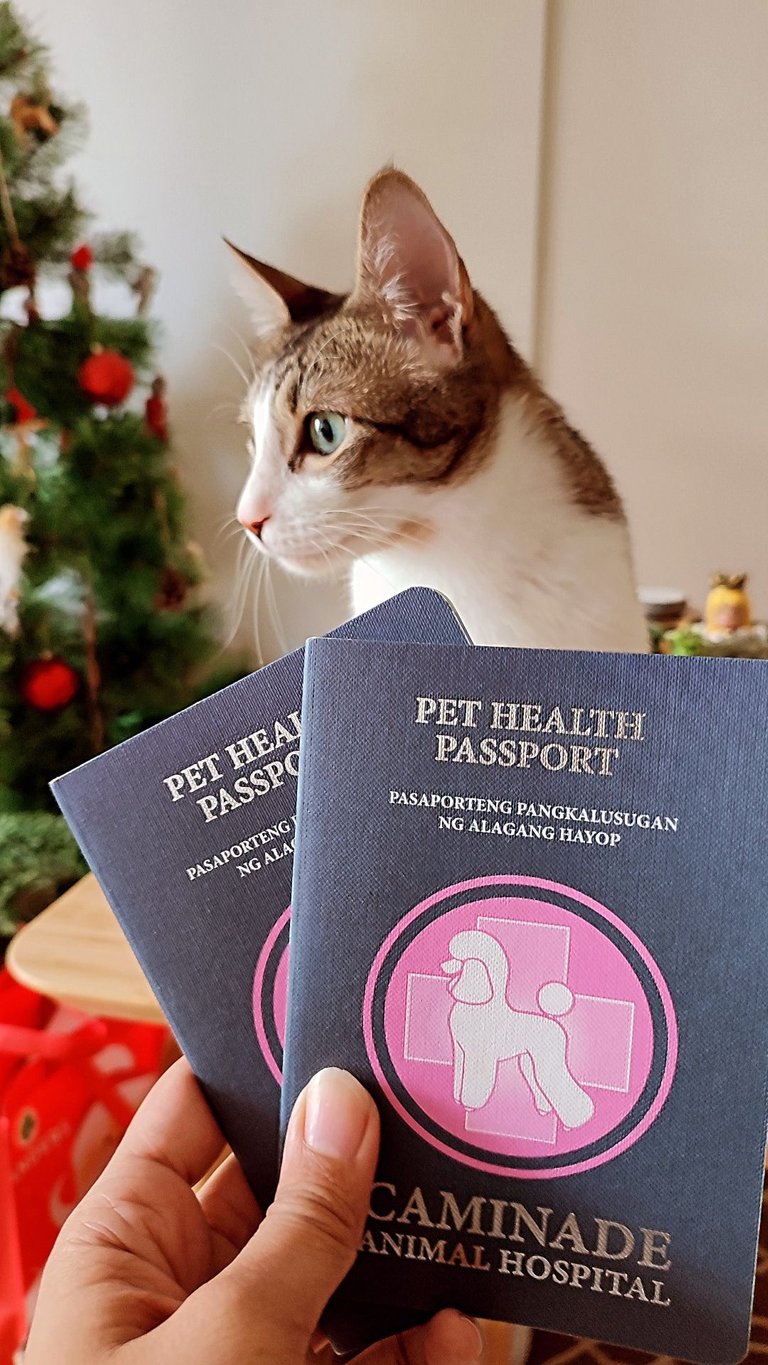 It's been frustrating to get these two inside their backpacks as they think it's playtime. And more stressful to have them inside the car and crying together. Thanks to the cat sleep ( Sleeping and relaxing and calm music) on Spotify! It helps a lot✨
Finally, arrived at the clinic and it's quite busy around. Normally, every visit has a schedule but not today, You can come whenever you want. So, that's why there's a lot of customers.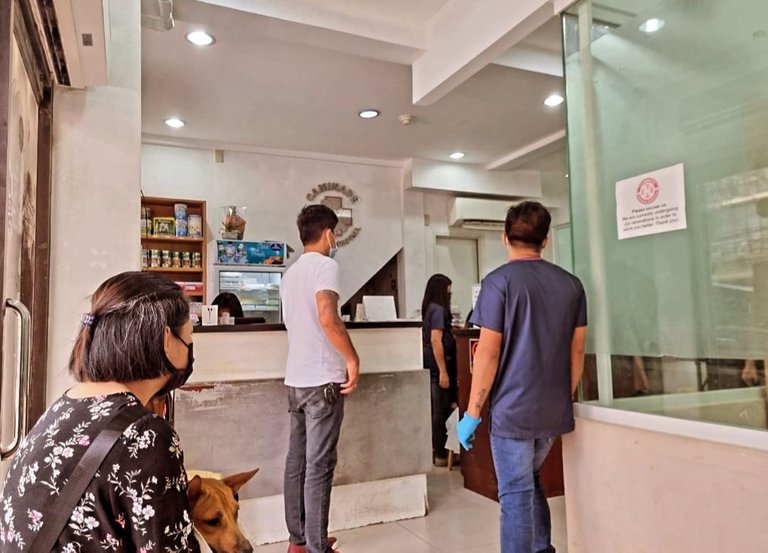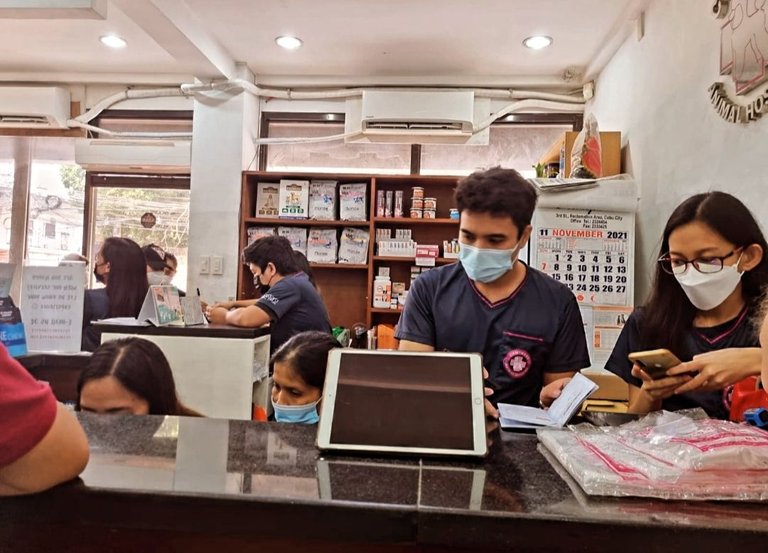 And it's a busy Tuesday since it's holiday ✨
This part is very thrilling. Coz, we are very eager to know their weights. The vet said the last visit for Jeepjeep that he needs to be on a diet as he's overweight for his age and yes! We have the same feedback from them. And we're working on that 🐈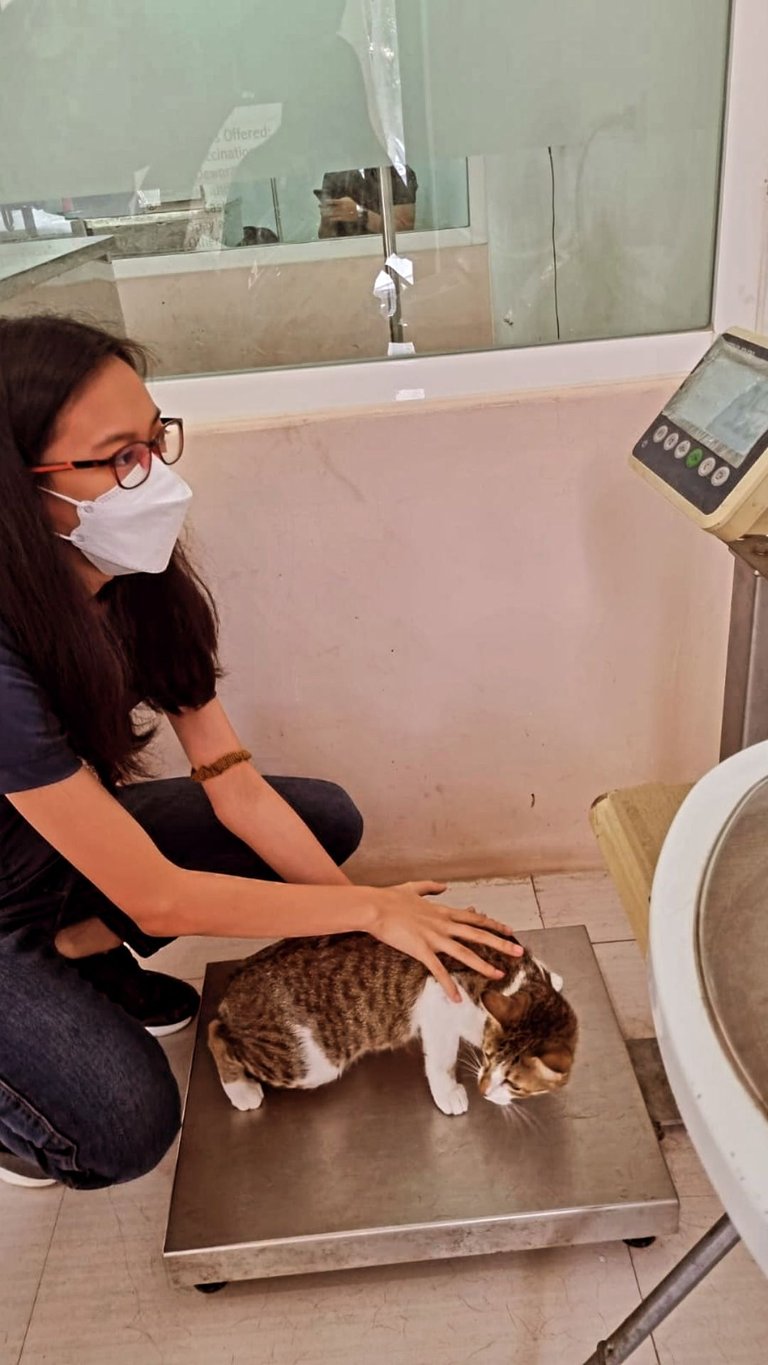 ✨ Crossing our fingers that we'll achieve that next year or should we make it as a New years resolution 😁 Losing weight together 😂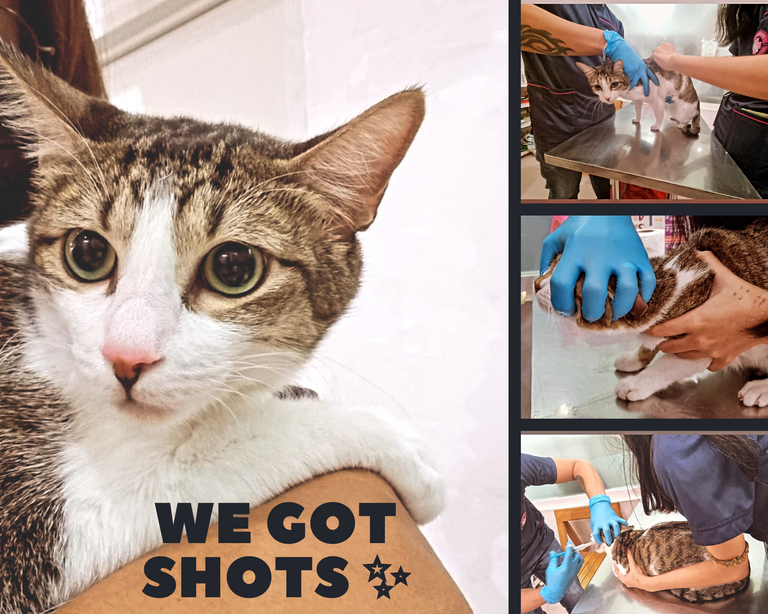 We have had some situations with Neyney since she's a bit scared with swallowing some tablets and having two shots makes her a bit more nervous. We're like four people trying to calm her down and even use Jeepjeep in front of her for some moral support. These two were incredibly amazing that I got teary-eyed watching them undergo such a thing. This is the only ticket to freedom and adventure to Mindanao 😻
She's doing this hiding thing under the arm. And it's so cute ✨ She did it every time either she's scared or doesn't want to see people.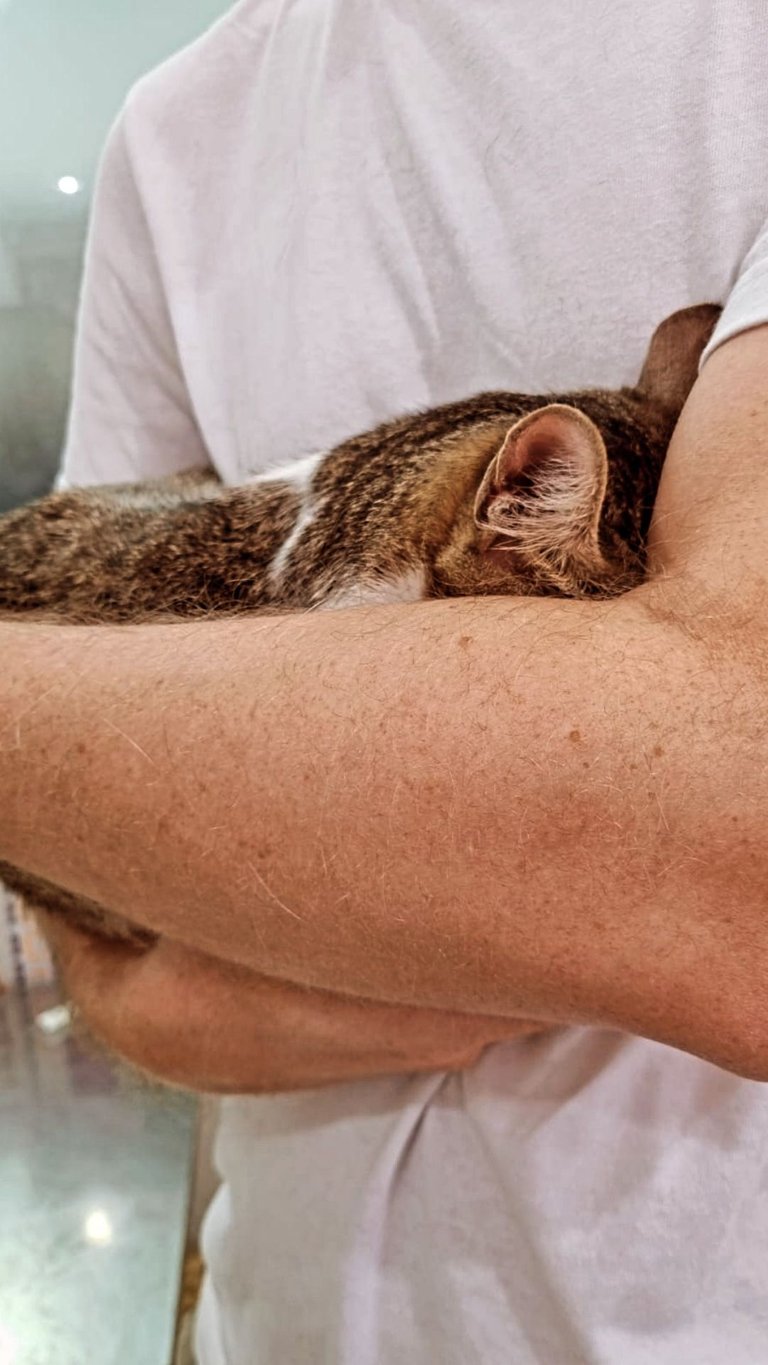 On the other hand, Jeepjep was very brave and it was so quick for him and just chilling ✨
As the doctor said. There will be some effects from those meds and shots that they took. Hopefully not be too hard for them as it is so sad to see them not being happy and active.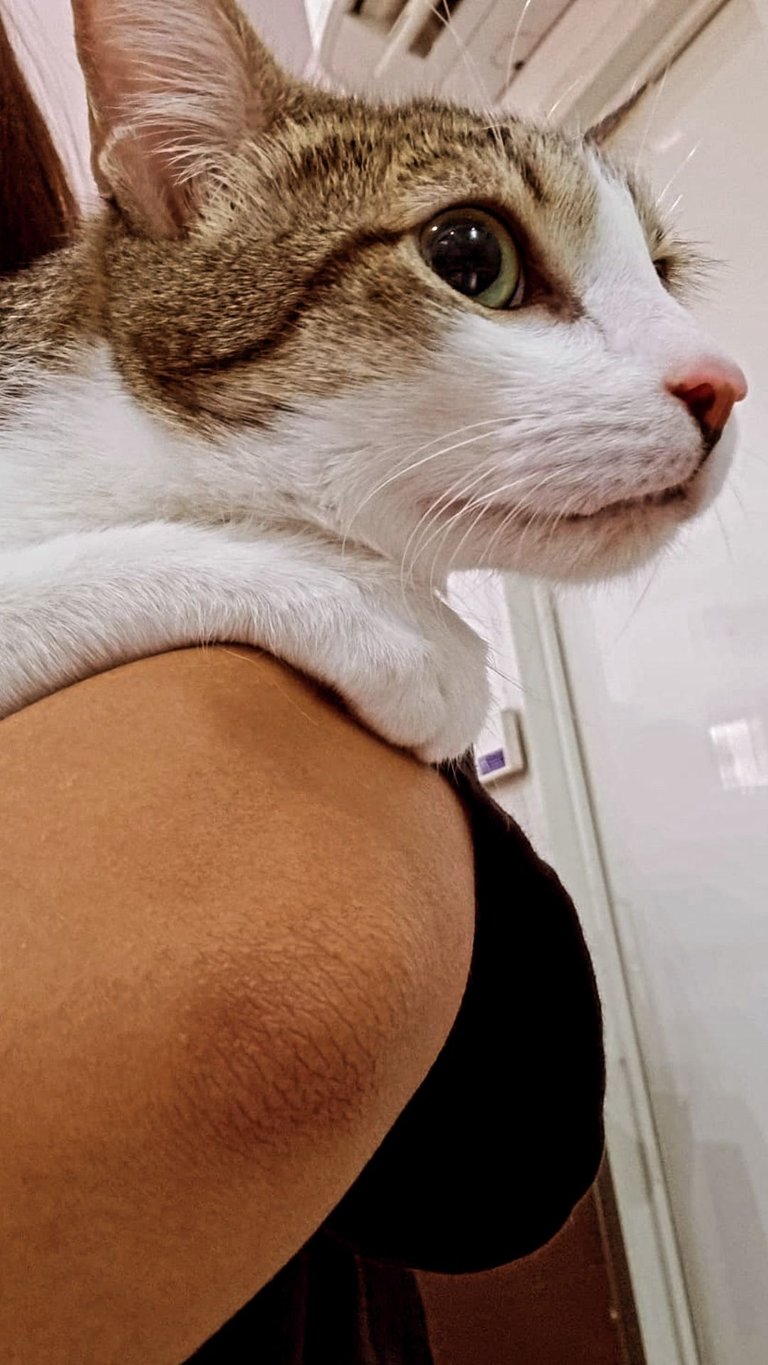 It was a bit traumatic for Neyney. I still remember she was neutered months ago. I think she still remembers the place, the people who handled her the last time. But, Yaaazzzzz we are done and we're ready to go so so soon!
Vet visit! Checked 😻✨🐈
---
---