Hello everyone!! El día sábado fue el día programado para llevar a Susy a la peluquería, ya le hacía falta un buen corte de pelo.
Decidimos probar con un lugar nuevo que encontramos por Instagram, donde les hacían unos cortes muy lindos a los perritos y los consentían como si fueran a un Spa, esto incluye: baño medicado, corte de pelo, limpieza de oídos y corte de uñas.
Normalmente Susy no es muy amable con las personas desconocidas, pero ese día se dejó agarrar y consentir por la muchacha que nos recibió, ella muy gentil le hacía cariñitos y ya eso nos dio un poco de confianza.
Pasadas 3 horas nos llaman de la peluquería para que fuéramos a buscar a Susy y la emoción con la que nos recibió fue mucha, tanto que pegó un salto desde los brazos de la muchacha a los míos. Pero lo que más nos encantó fue lo bella que quedó! y la buena noticia, que se portó muy bien! Aquí les dejo unas fotitos del antes y después de Susy en su día de pelu spa.
Hello everyone! Saturday was the scheduled day to take Susy to the hairdresser, she needed a good haircut.
We decided to try a new place we found on Instagram, where they gave the dogs very nice haircuts and pampered them as if they were going to a Spa, this includes: medicated bath, haircut, ear cleaning and nail trimming.
Normally Susy is not very friendly with strangers, but that day she let herself be grabbed and pampered by the girl who received us, she was very kind and gave us a little bit of confidence.
After 3 hours they called us from the hairdresser's to go and look for Susy and the emotion with which she received us was great, so much that she jumped from the girl's arms to mine. But what we loved the most was how beautiful she looked! and the good news was that she behaved very well! Here are some before and after pictures of Susy on her hair spa day.
Antes / Before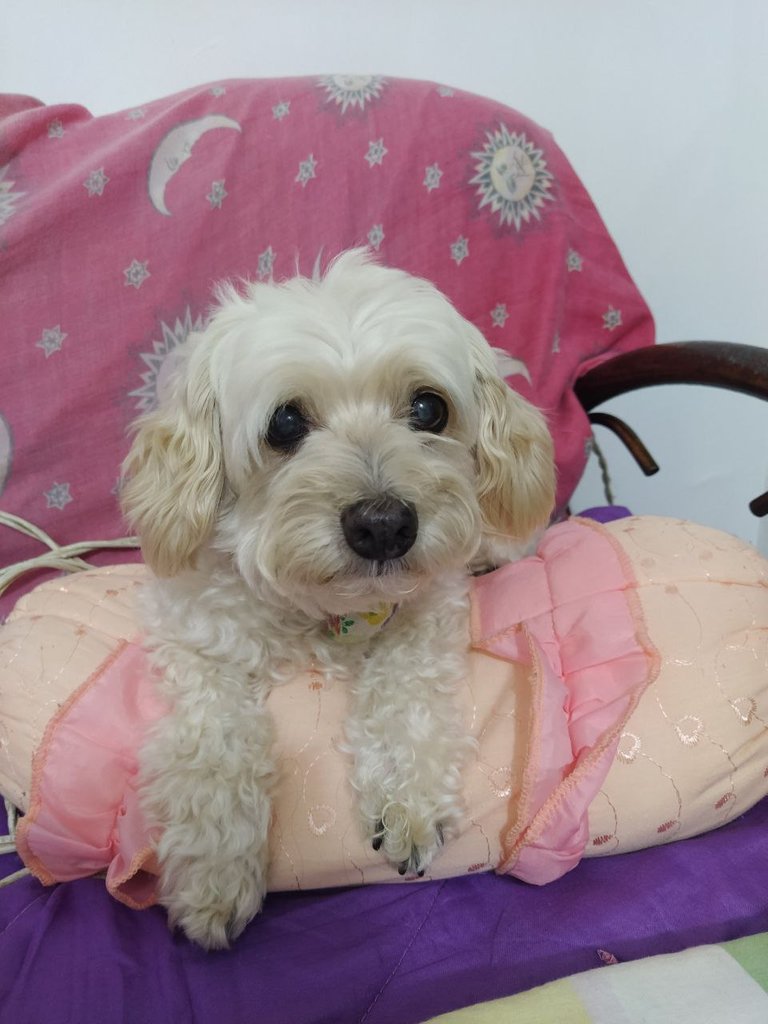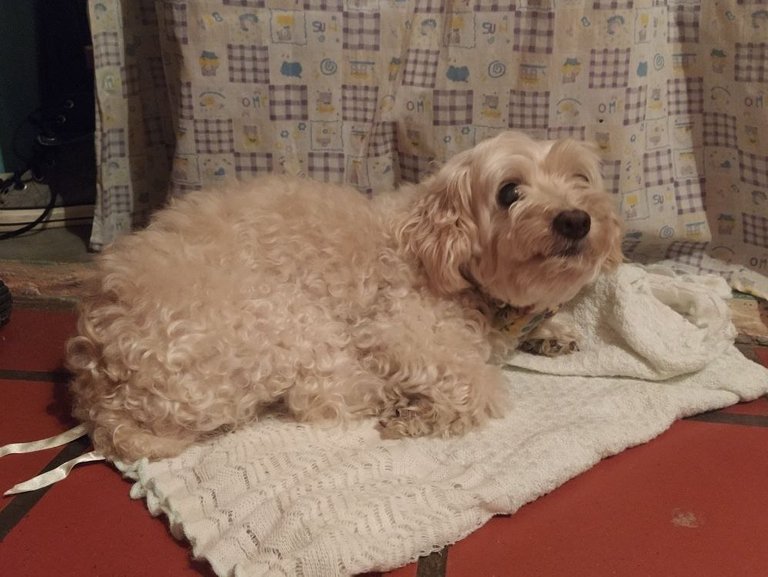 Después / After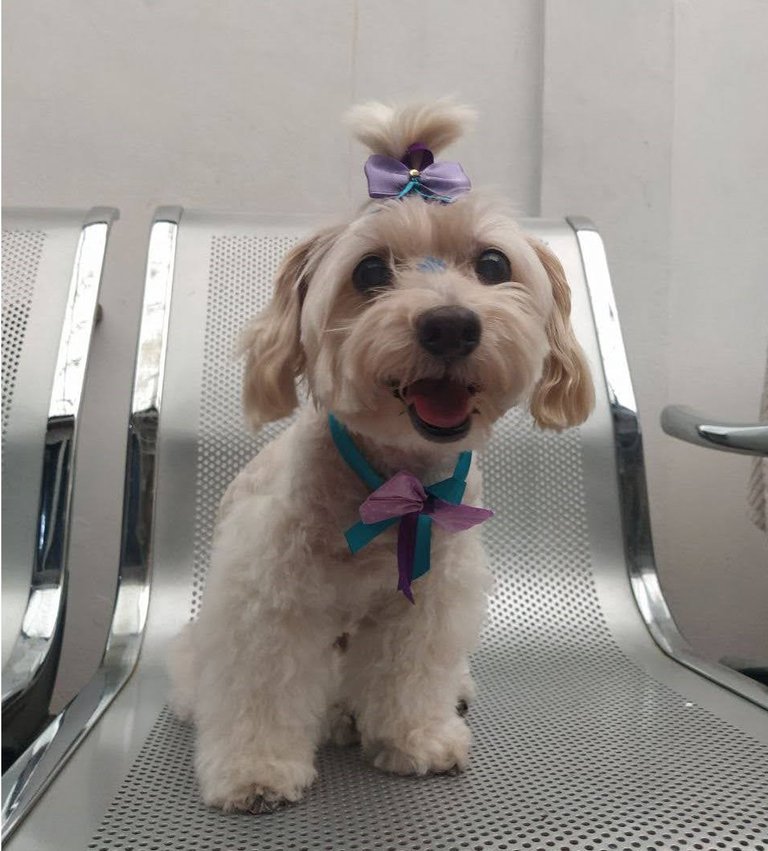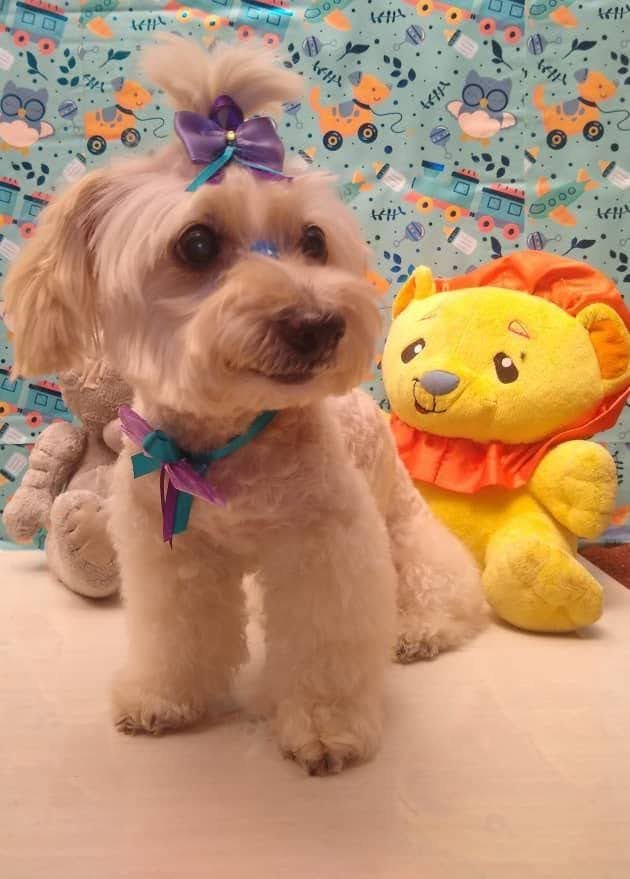 Esta fotografía la tomaron en la peluquería antes de que nos la entregaran.
This picture was taken at the hairdresser's before she returned it to us.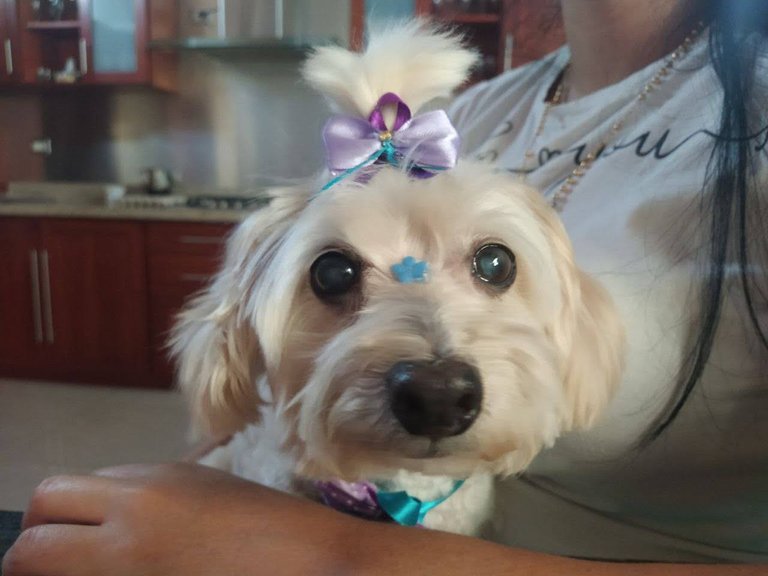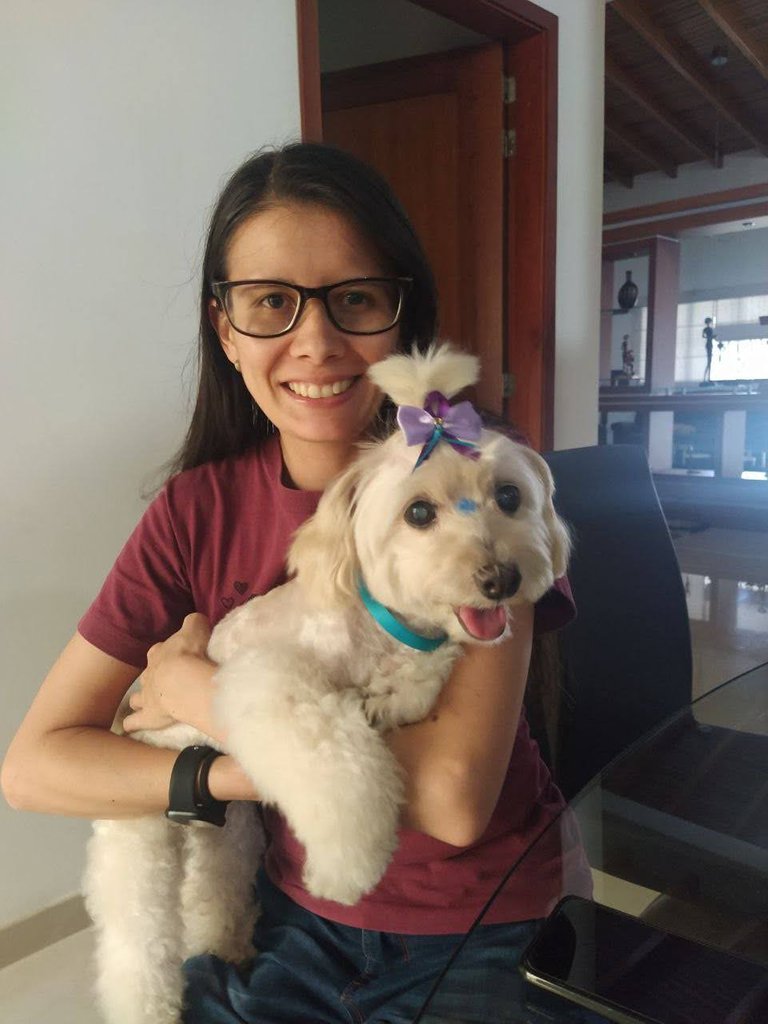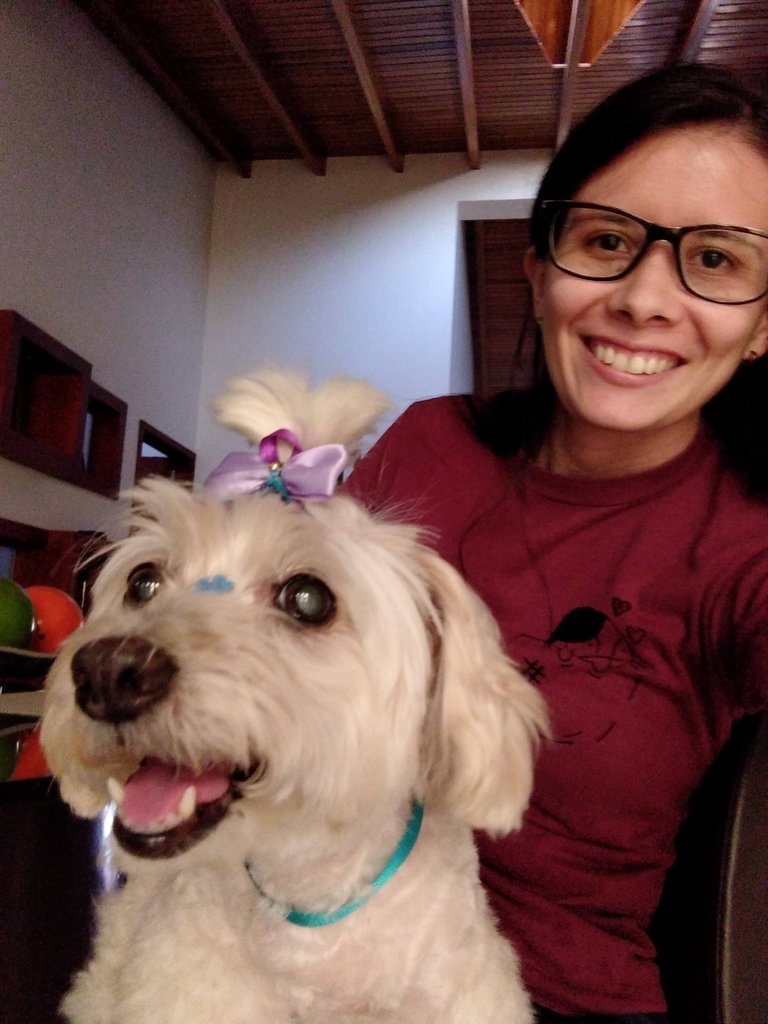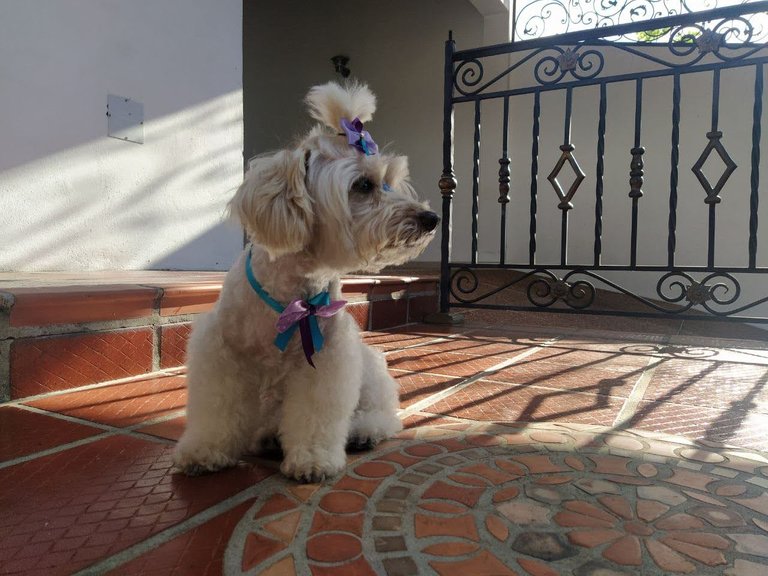 Gracias por llegar hasta aquí,nos leemos en un próximo post.
Thanks for coming this far, see you in a future post.
Traducido con https://www.deepl.com
Translated with https://www.deepl.com