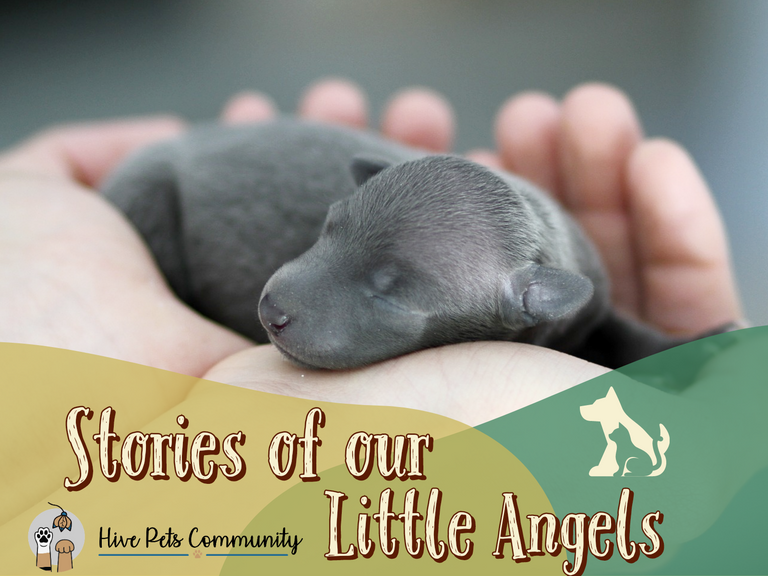 This is my entry to the contest carried out by the @hivepets community with which I honor the time when my angels gave me all their unconditional love, Laika and Mono. I invite you to honor your pet by doing this contest at this link:
https://hive.blog/hive-196708/@hive-196708/stories-of-our-little-angels-contest-200-hive-prizes
Talking about my pets that are no longer with me is like talking about my brothers who left, I considered them part of my family and myself, that's why the pain I feel when remembering them.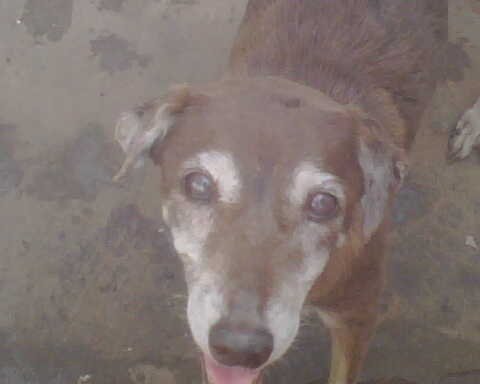 Photo of my property.
Since I was little, I have always seen animals, dogs, cats, parakeets, parrots, goats, ducks, rabbits, turkeys, chickens and even a goat that my brother took in a school raffle. So it is not difficult for me to adapt to a pet. I remember that I lived full of insteps, the disease that the cat produces on the skin when having a lot of contact with them, since I slept with cats.
One day my son went to high school like every day and when he returned he did not show me his backpack, so I asked him about it. He didn't want to show me since there was a little dog, like the one in the photo from the contest, and my son thought I would scold him for bringing a pet to the house.
I told him, one thing is to bring a pet and another is to raise a puppy that still needs its mother. He had no other choice since he did not have the courage to throw the puppy out into the street because he knew it was certain death. So I said to my son: You take care of him when you are at home and I when you go to high school, ok? We bought a bottle and made him milk that was liquid enough to feed him. He put her in a shoe box and there she slept. At night he was the one who gave her the bottle.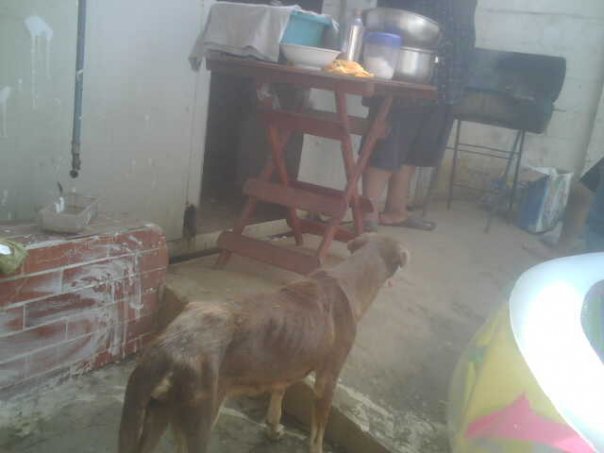 Photo of my property.
This is how Laika grew up and was the best companion for my son and she became the best protector of my home. Since it is complex to know the true age of a dog, I can only tell you that it was with us for more than 15 years, which is many canine years. One day he disappeared from the house, he never left, but that day he did not come back again, we did not know more about Laika. But we came to think that someone took her, we were left with the memory of a faithful friend who gave us her love.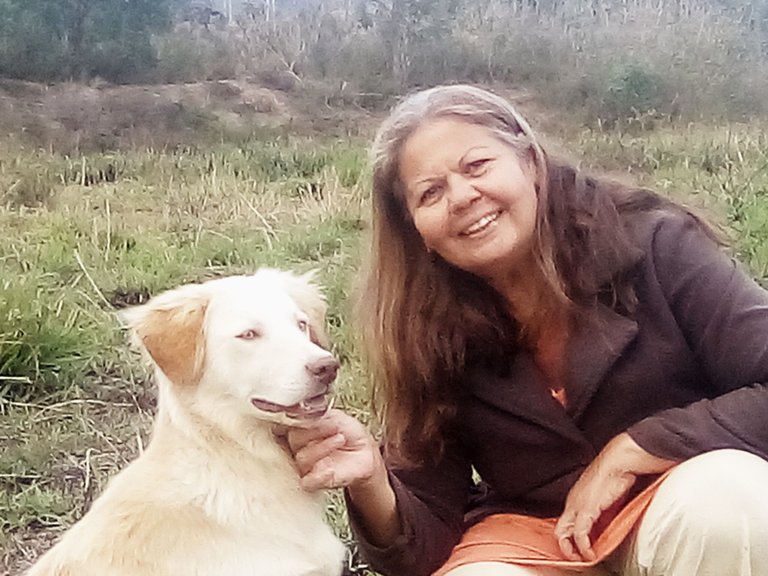 Photo of my property.
Many know the story of Mono, it was a little dog that his mother brought me as a gift. He was always very shy, but for food he approached us until everyone in the house was moved. At first the farm manager did not want to have dogs, but I took care of him and we needed one to take care of the house. This is how Mono entered my heart and has stayed there. Every time I see this photo I go back to all those walks he did and he was behind me, he never went ahead.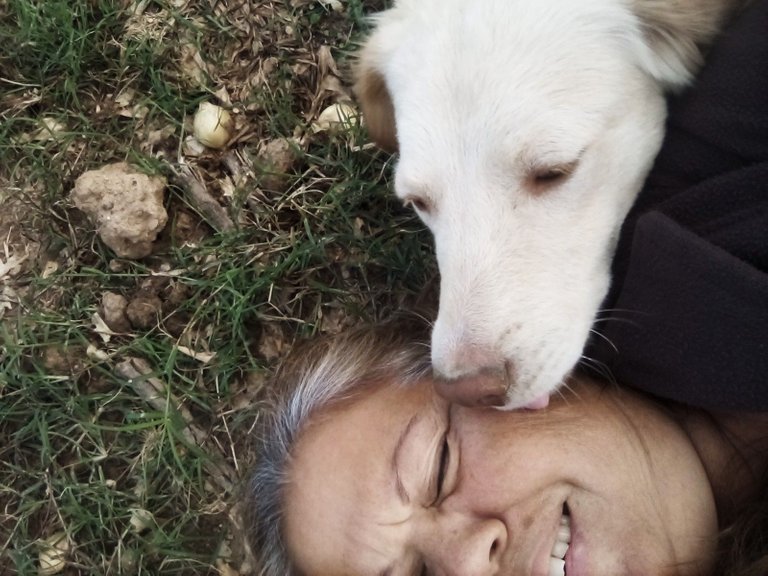 Photo of my property.
Mono only lasted 1 year with me, and that was enough to understand each other as master and pet, he was always waiting for me sitting on the hill at the entrance of the house, to run to the car and receive me with his moving tail. A beautiful dog inside and out. I hope that you have felt the love that I gave you and that you know that I have really missed it and that I still think about it and cry for it.

Traducción al Español:
Esta es mi entrada al concurso que realiza la comunidad de @hivepets con la que honro el tiempo en que mis ángeles me brindaron todo su amor incondicional, Laika y Mono. Te invito a que honres a tu mascota haciendo este concurso en este enlace:
Hablar de mis mascotas que ya no están conmigo es como hablar de mis hermanos que partieron, los consideré parte de mi familia y de mi, por eso el dolor que siento al recordarlos.
Desde pequeña, siempre vi en mi casa animales, perros, gatos, pericos, loros, ganzos, patos, conejos, pavos, gallinas y hasta un chivo que mi hermano se sacó en una rifa de la escuela. Así que no es nada difícil para mi adaptarme a una mascota. Recuerdo que vivía llena de empeines, la enfermedad que produce el gato en la piel al tener mucho contacto con ellos, ya que yo dormía con los gatos.
Cierto día mi hijo fue al liceo como todos los días y al regresar no me mostró su morral, así que le pregunté por él. No me lo quiso mostrar ya que había un pequeño perrito, como el de la foto del concurso y mi hijo pensó que lo regañaría por traer una mascota a la casa.
Le dije, una cosa es traer una mascota y otra es criar a un perrito que todavía le hace falta su mamá. No tenía otra opción ya que no tenía el valor de echar al perrito a la calle pues sabía que era una muerte segura. Así que le dije a mi hijo: Tú lo atiendes cuando estés en la casa y yo cuando vayas al liceo, ok? Compramos un biberón y le hacíamos leche bastante líquida para dársela. La metió en una cajita de zapatos y ahí dormía. De noche quien le daba el biberón era él.
Así creció Laika y fue la mejor compañera para mi hijo y ella se convirtió en la mejor protectora de mi hogar. Dado que es complejo saber la verdadera edad de un perro, solo les puedo decir que estuvo con nosotros más de 15 años, que es muchos años caninos. Un día se desapareció de la casa, nunca se salía, pero ese día no volvió más, no supimos más de Laika. Pero llegamos a pensar que alguien se la llevó, nos quedó el recuerdo de una fiel amiga que nos dio su amor.
La historia de Mono muchos la conocen, fue un perrito que me trajo su mamá como un regalo. Él siempre fue muy tímido, pero por comida hacía un acercamiento hasta conmovernos a todos en la casa. Al principio el encargado de la granja no quería tener perros, pero yo me hice cargo de él y necesitábamos uno que cuidara la casa. Así fue como Mono entró a mi corazón y se ha quedado allí. Cada vez que veo esta foto me remonto a todas esas caminatas que hacía y él detrás de mi, nunca se adelantaba.
Mono solo duró conmigo 1 año, y eso bastó para compenetrarnos como amo y mascota, siempre me esperaba sentadito en la loma de la entrada de la casa, para salir corriendo hacia el carro y recibirme con su cola en movimiento. Un perro hermoso por dentro y por fuera. Espero que haya sentido el amor que le brindé y que sepa que me ha hecho mucha falta y que todavía lo pienso y lo lloro.