[ESP - ENG] Mi Hermoso Gato Stitch - Un año de alegría | My Beautiful Cat Stitch - A Year of Joy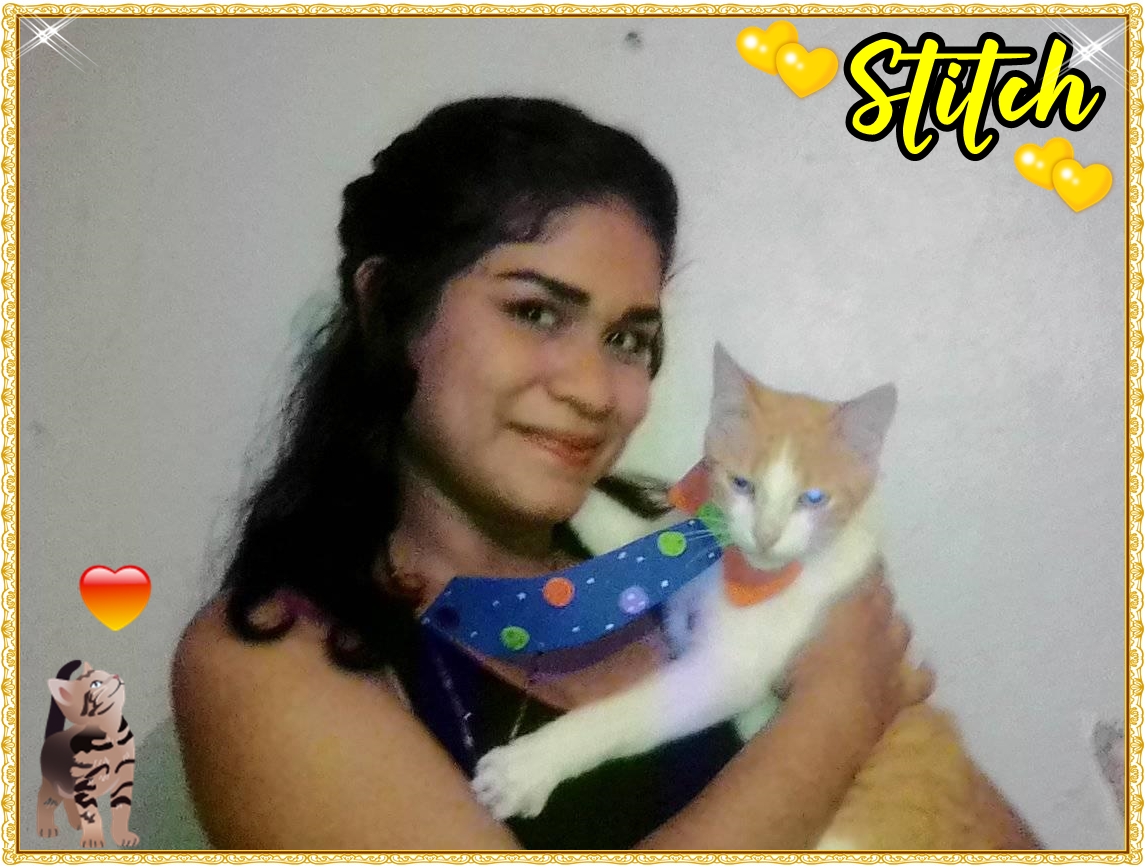 Hola a todos, Para mi es un placer poder participar en este Fabuloso concurso Dirigido por @ocd, quien a través de esta hermosa comunidad de @Hivepets , Nos da el privilegio de hablar y expresar el Amor y Apego hacia nuestras Mascotas, ellas son gran parte de la alegría de nuestros hogares, cuando llegamos del trabajo agotados y salen a recibirnos, es como una corriente que enciende nuevamente nuestra energía, cuando nos sentimos Felices, Tristes, ellas están en todo momento.
Se que todos los que tenemos mascotas nos sentimos así de felices de tenerlas en nuestras vidas, ellos pasan a ser una pieza de gran importancia en nuestro hogar. Para mi es una gran Placer poder compartir con todos ustedes a Mi Hermoso Gato Stitch.
Hello everyone, For me it is a pleasure to participate in this fabulous contest run by @ocd, who through this beautiful community of @Hivepets, gives us the privilege to speak and express the love and attachment to our pets, they are a big part of the joy of our homes, when we get home from work exhausted and they come out to greet us, it is like a current that turns our energy back on, when we feel happy, sad, they are there at all times.
I know that all of us who have pets feel so happy to have them in our lives, they become a piece of great importance in our home. For me it is a great pleasure to be able to share with all of you my beautiful cat Stitch.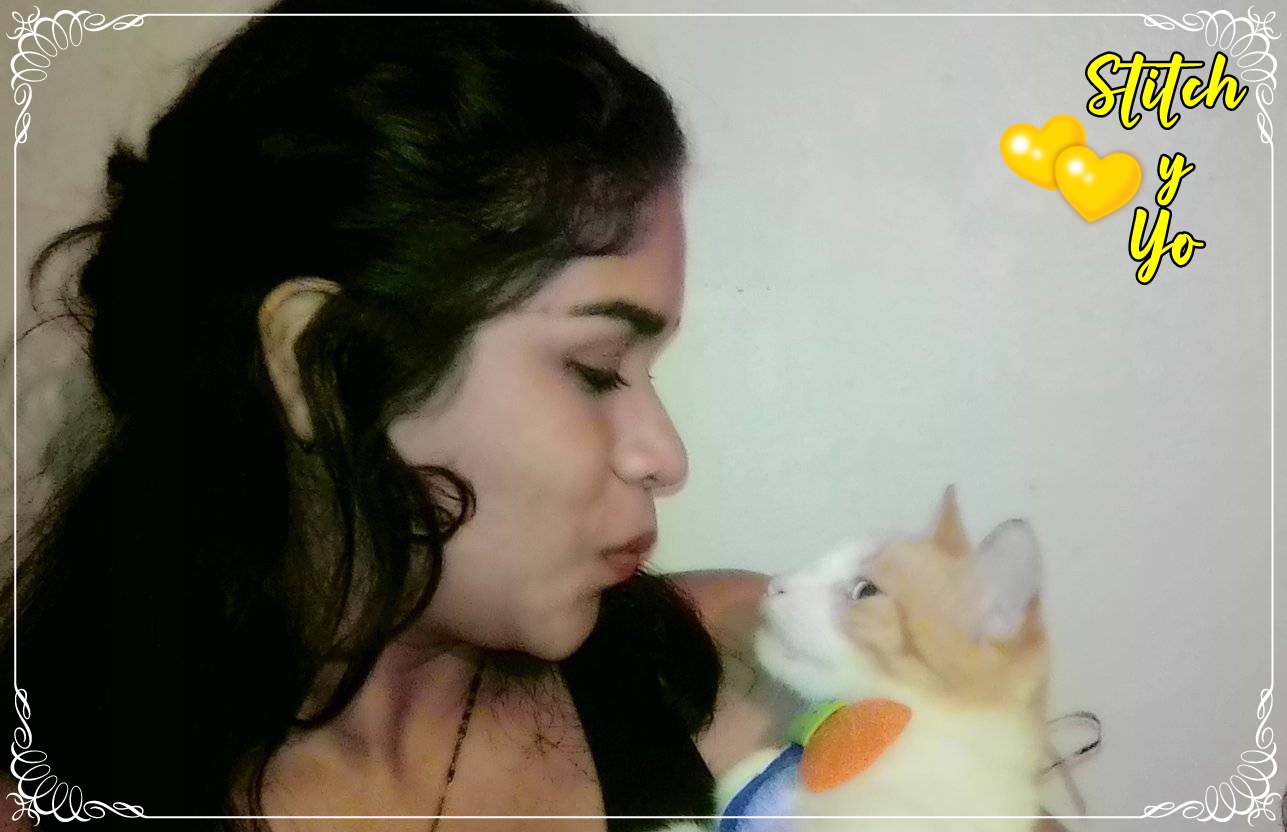 Español:
Durante mucho tiempo había tenido el deseo de Adoptar a un gato, mas no había tenido la oportunidad de tenerlo, Mi hija y yo Amamos a los animales y nos Fascinan los Gatos, Un día una amiga me anuncia que su Linda Gata está embarazada así que le suplique por uno al momento de nacer. Mi amiga me anuncia después de un tiempo que su Gata nieve dio a luz, así que fui acompañada de mi hija a Buscar al nuevo integrante de nuestra Familia, Muy Emocionadas fuimos de inmediato. Al momento de llegar eran tres Gatitos pero Hubo algo especial en Stitch que me cautivo, logro Robar mi corazón y enamorarme a primera vista. De inmediato lo sostuve en mis brazos y desde ese momento ha traído una Alegría inmensa no solo a mi sino a toda mi Familia.
English:
For a long time I had the desire to adopt a cat, but had not had the opportunity to have it, My daughter and I love animals and we are fascinated by cats, One day a friend tells me that her cute cat is pregnant so I begged for one at the time of birth. My friend announced to me after a while that her snow cat gave birth, so I went with my daughter to look for the new member of our family, very excited we went immediately. When we arrived there were three kittens but there was something special about Stitch that captivated me, he managed to steal my heart and make me fall in love at first sight. I immediately held him in my arms and from that moment on he has brought immense joy not only to me but to my whole family.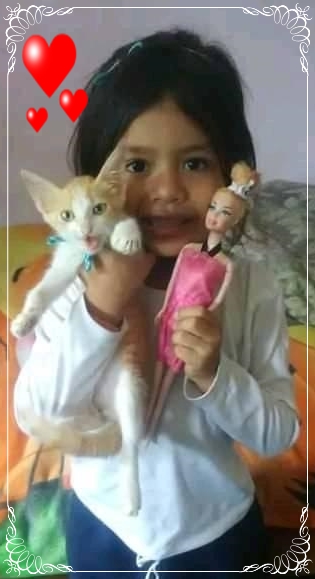 Español:


Stitch Nació el 20 de Mayo del año 2020, Ya tiene un Año y una semana que llego a mi vida y a la de mi Familia A traer alegría. Desde muy pequeño ha tenido una buena dieta balanceada como su Veterinario le indica, es muy aseado y siempre usa corbata de moño, Es muy Juguetón le Fascina jugar con su peluche, es travieso e inquieto NO me deja ir ni al baño sola siempre me acompaña y es el primero que camina adelante, Lo amo demasiado es mi pequeño bebe, el día que llego a casa teníamos miles de nombre el cual ponerle, pero mi hija justo en ese momento comenzó a ver una de sus comiquitas favoritas LILO y STITCH, y ella le coloco el nombre, a él le encanto dado que desde el momento que comenzamos a decir Stitch respondía al llamado.
English:


Stitch was born on May 20, 2020, he is already one year and one week old, he came into my life and my family's life to bring joy. Since he was very little he has had a good balanced diet as his Veterinarian indicated, he is very neat and always wears a bow tie, he is very playful, he loves to play with his stuffed animal, he is naughty and restless, he does not let me go to the bathroom alone, he always accompanies me and is the first one to walk ahead of me, I love him too much is my little baby, the day he came home we had thousands of names to give him, but my daughter just at that moment began to see one of his favorite cartoons LILO and STITCH, and she put the name to him he loved it because from the moment we started to say Stitch responded to the call.


Español:


Duerme por horas tranquilamente le encanta, le gusta cuando le tomo fotografías, después de tomárselas se las muestro y se pone inquieto, Una vez traje una espejo muy grande a mi casa y él se quedó por horas peleando con su mismo reflejo fue algo muy chistoso, es muy atento y veloz, a la hora de comer espera a que todos estemos listos para comer para el poder comenzar así lo hemos entrenado, un evento muy chistoso también fue un día deje mi teléfono en mi cama con la cámara encendida y cuando regrese él estaba tocando la pantalla y salieron muchas fotos, por cierto muy lindas.
English:


He sleeps for hours quietly he loves it, he likes it when I take pictures, after I take them I show them to him and he gets restless, Once I brought a very big mirror to my house and he stayed for hours fighting with his own reflection it was very funny, he is very attentive and fast, At lunch time he waits for all of us to be ready to eat so he can start, a very funny event was also one day I left my phone on my bed with the camera on and when I came back he was touching the screen and many pictures came out, very nice by the way.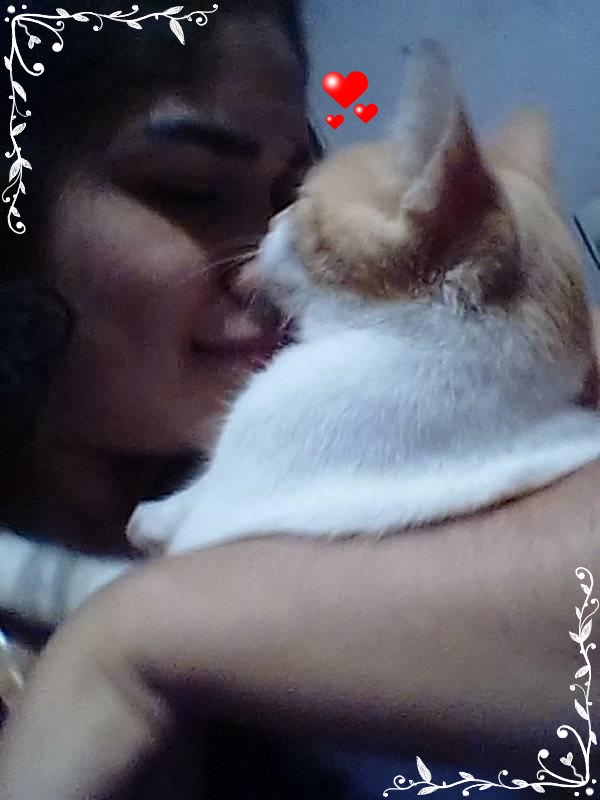 Nuestras mascotas pasan a ser de gran importancia en nuestra familia, así que debemos de tener presente siempre que ellos tienen sentimientos, sienten ya que son seres Vivos, debemos de darle una buena alimentación como lo indique su Veterinario,un buen cuidado, No maltratarlos, y darles mucho Amor así como ellos nos dan a todos nosotros.Stitch a sido una alegría inmensa en mi vida y lo Amo demasiado.
Our pets become of great importance in our family, so we must always keep in mind that they have feelings, they feel as they are living beings, we must give them a good diet as indicated by your veterinarian, good care, do not mistreat them, and give them lots of love as well as they give us all.
Stitch has been an immense joy in my life and I love him too much.
<

<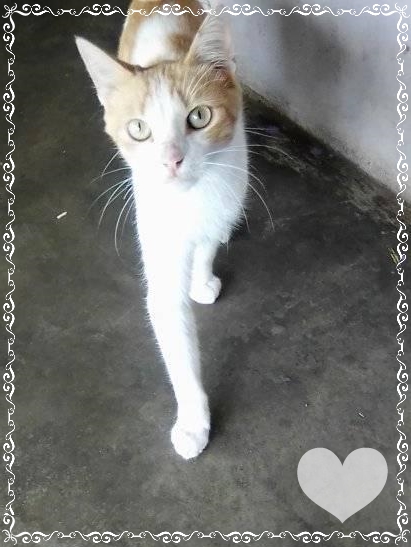 Todas las fotos son de mi autoria, Editadas en PhotoScape, traductor usado: DeepL.
All photos are my own, edited in PhotoScape, translator used: DeepL.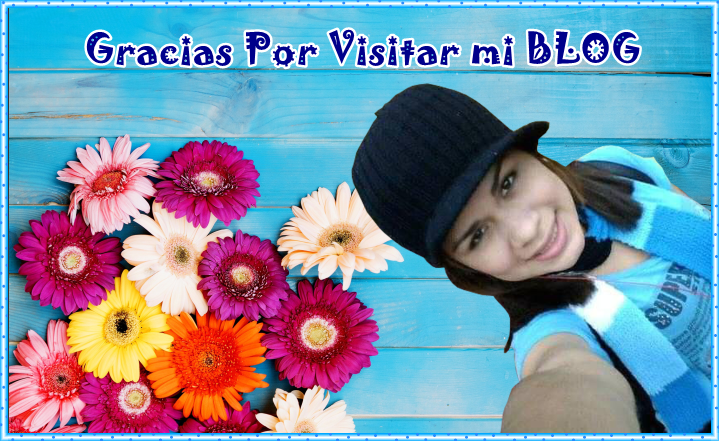 ---
---