🐱🏠✨🌿🐱🏠✨🌿🐱🏠✨🌿🐱🏠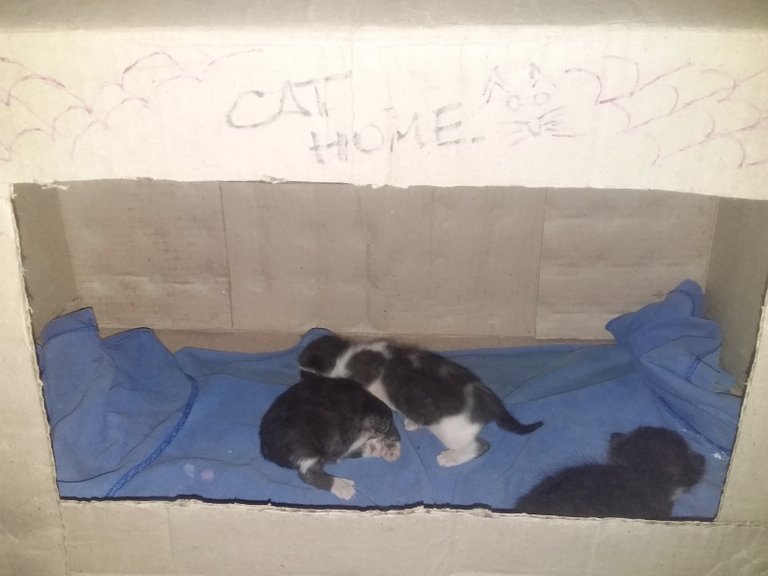 🐱🏠✨🌿🐱🏠✨🌿🐱🏠✨🌿🐱🏠
Hello, how are you friends of this wonderful community, today I want to share with you an anecdote that I lived today with the triplets Chucho Jacinto and José, who as you will remember are the three blessings that came to my home without waiting for them since their mother was a cat. Wandering, he found no better place to keep them than in the backyard of my house, and well, they have already been almost four weeks and all these days have passed with total normality, until dawn today that threatened rain and that was when my husband and I set out to find a safer and more protected place for the triplets since practically only a few branches of some bushes protect them but with the rain if they were going to get completely wet, so we got to work.
Hola qué tal amigos de esta maravillosa comunidad hoy día quiero compartir con ustedes una anécdota que viví el día de hoy con los trillizos Chucho Jacinto y José, que como recordarán son las tres bendiciones que llegaron a mi hogar sin esperarlas ya que su mamá una gata errante no encontró mejor lugar para tenerlos que en el patio de mi casa, y pues bien ya tienen casi cuatro semanas y todos estos días lo han pasado con total normalidad, hasta el amanecer del día de hoy que amenazaba con lluvia y fue cuando mi esposo y yo nos dispusimos a buscarle un lugar más seguro y protejido a los trillizos ya que prácticamente solo unas ramos de algunos arbustos los protegen pero con la lluvia si se iban a mojar completamente, así que pusimos manos a la obra.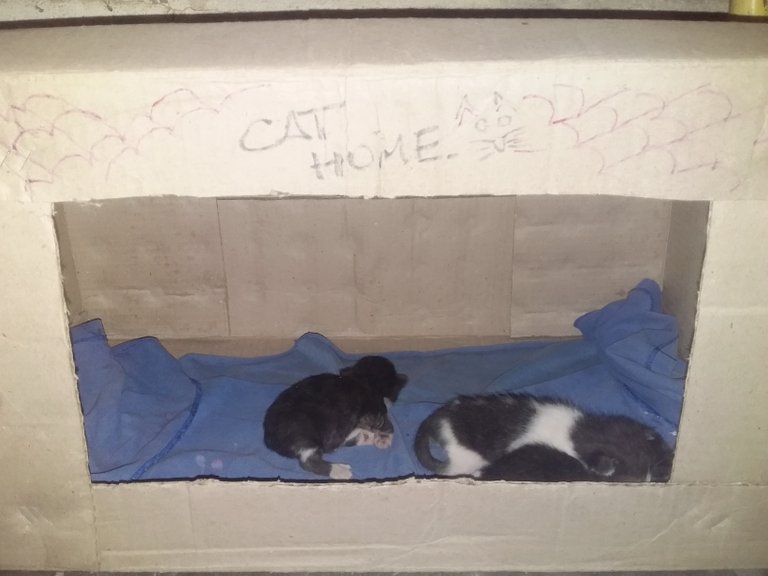 My husband got a pretty big box and set it up for the comfort of the kittens and their mom and put a cloth on it to keep them warm, and while I was distracting the mom with something to eat, he moved the little ones to their new cat. Home, as my son baptized it and there they slept. But what would be our surprise that when we went to check them we found the cat with the last kitten who was taking him to the place where they were formerly and they left their new cat Home alone, so much so that when I went to check them where they were hours later I gave myself He says that he had hidden them behind some cement blocks, I imagine so that we would not take them again.
Mi esposo consiguió una caja bastante grande y la acondicionó para la comodidad de los gatitos y su mamá y le colocó una tela para que estuvieran calientitos, y mientras yo distraía a la mamá con algo de comer, el movió a los pequeños hasta su nuevo cat Home, como lo bautizó mi hijo y allí se quedaron durmiendo.
Pero cuál sería nuestra sorpresa que al ir a revisarlos nos encontramos a la gata con el último gatico que lo estaba llevando al lugar donde estaban antiguamente y dejaron su nuevo cat Home solito, tanto fue asi que cuando fui a revisarlos donde estaban horas después me di cuenta que los había escondido detrás de unos bloques de cementos me imagino para que no los volviéramos a tomar.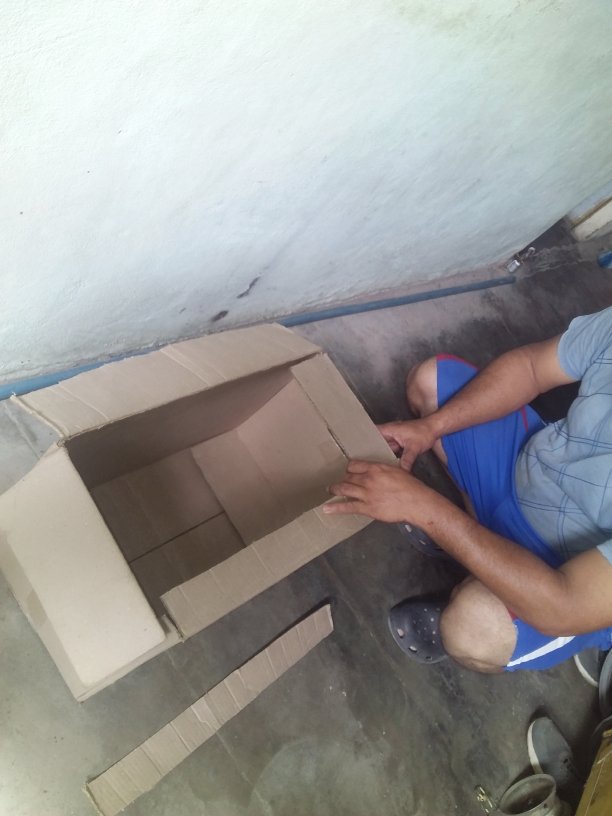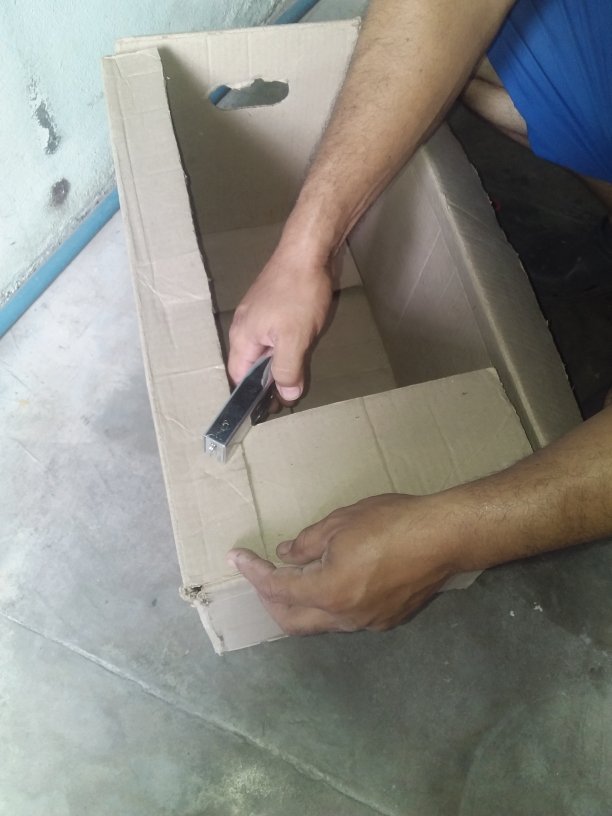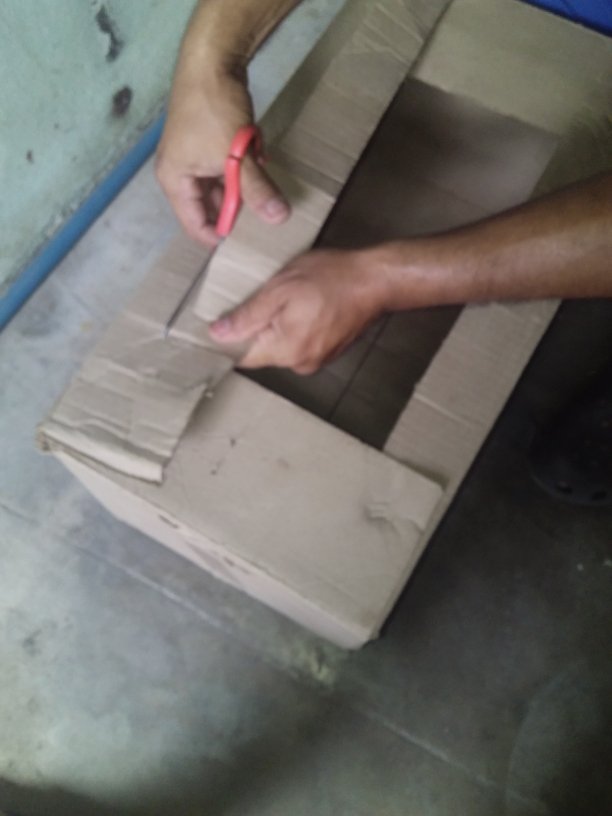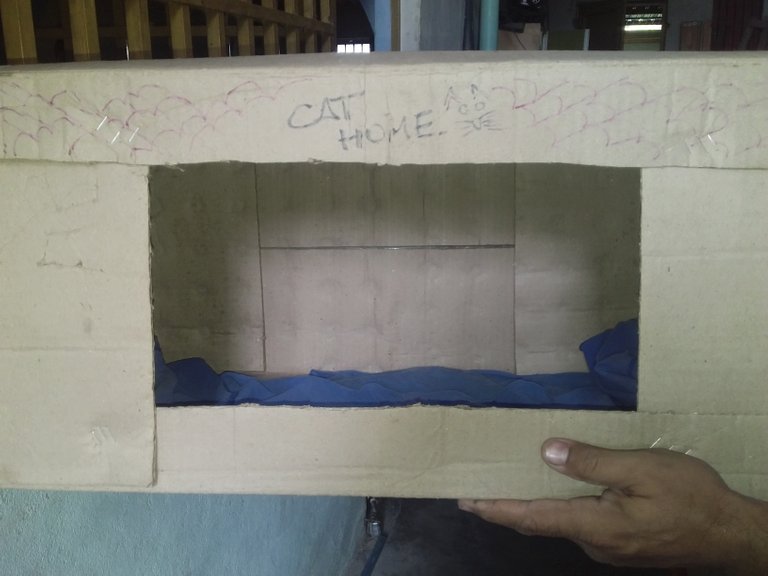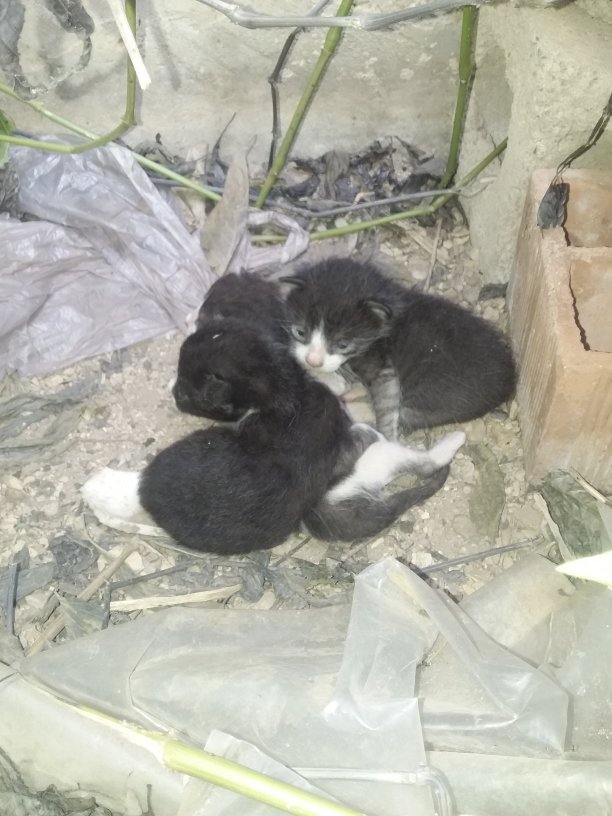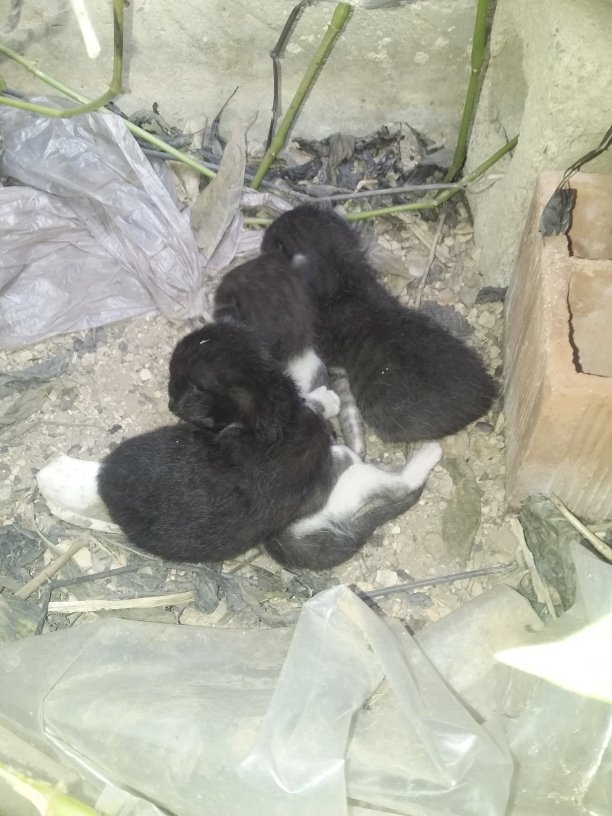 So for now they will stay there until they are older and praying that the rain does not fall, why then we must take other measures to protect them. So my loves I say goodbye until the next opportunity and later I will tell you about other adventures of these triplets that have inadvertently given our world a special touch.
Así que por ahora se quedarán allí hasta que estén más grandesitos y rogando que no caiga la lluvia por qué entonces deberemos tomar otras medidas para protegerlos.
Así que mis amores me despido hasta una próxima oportunidad y más adelante les contaré otras aventuras de estos trillizos que sin querer le han dado a nuestro mundo un toque especial.
🐱🏠✨🌿🐱🏠✨🌿🐱🏠✨🌿🐱🏠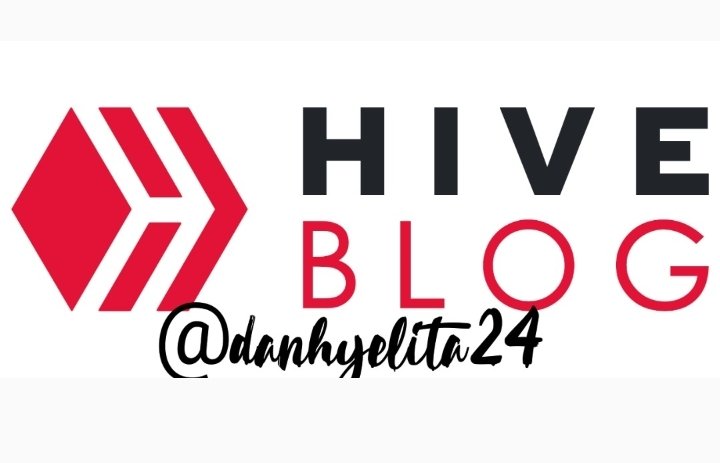 🐱🏠✨🌿🐱🏠✨🌿🐱🏠✨🌿🐱🏠