Hello friends of #hive I am pleased to participate in this contest to honor those pets that accompanied us and gave us unconditional love, but unfortunately had to go to another plane.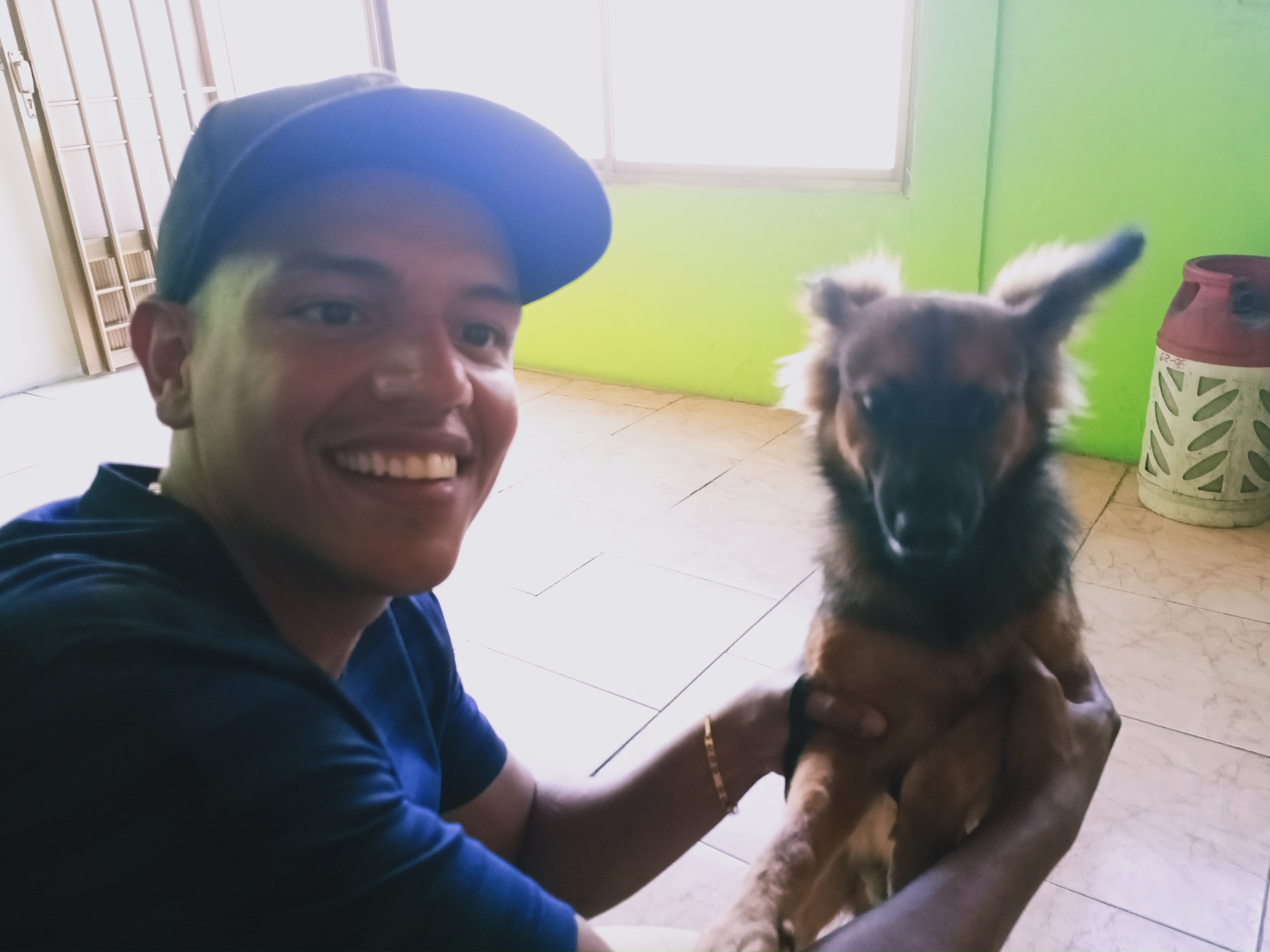 Writing this post gives me a lot of nostalgia and sadness but I am left with the satisfaction that they come into the world to make us happy and it is a law of life that they must go even if it hurts.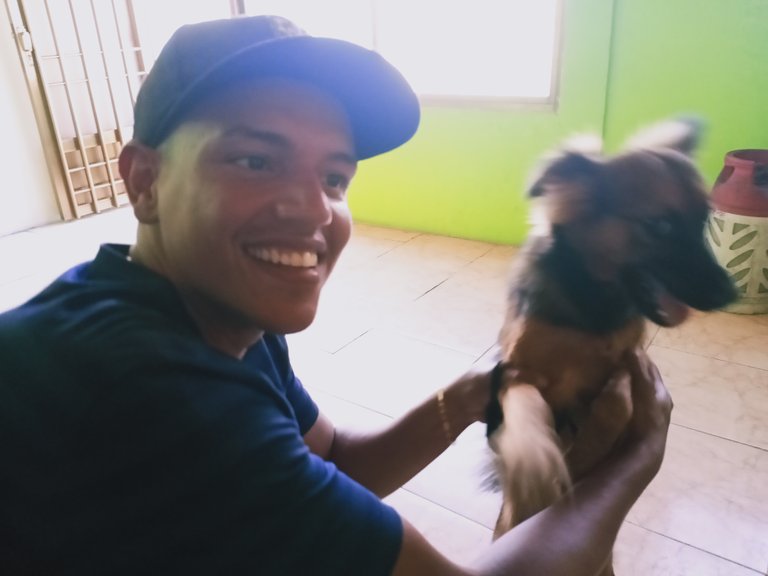 My puppy Ruffino was the darling of the house, we all adored him, I rescued him when he was a puppy from the street and from there he became my best friend.
He followed me everywhere and was very affectionate and playful, I love spending time with him and when I had to leave the house he cried.
Adopting him was the best decision I could have made, without a doubt I gave him the home he deserved, even though he lost it.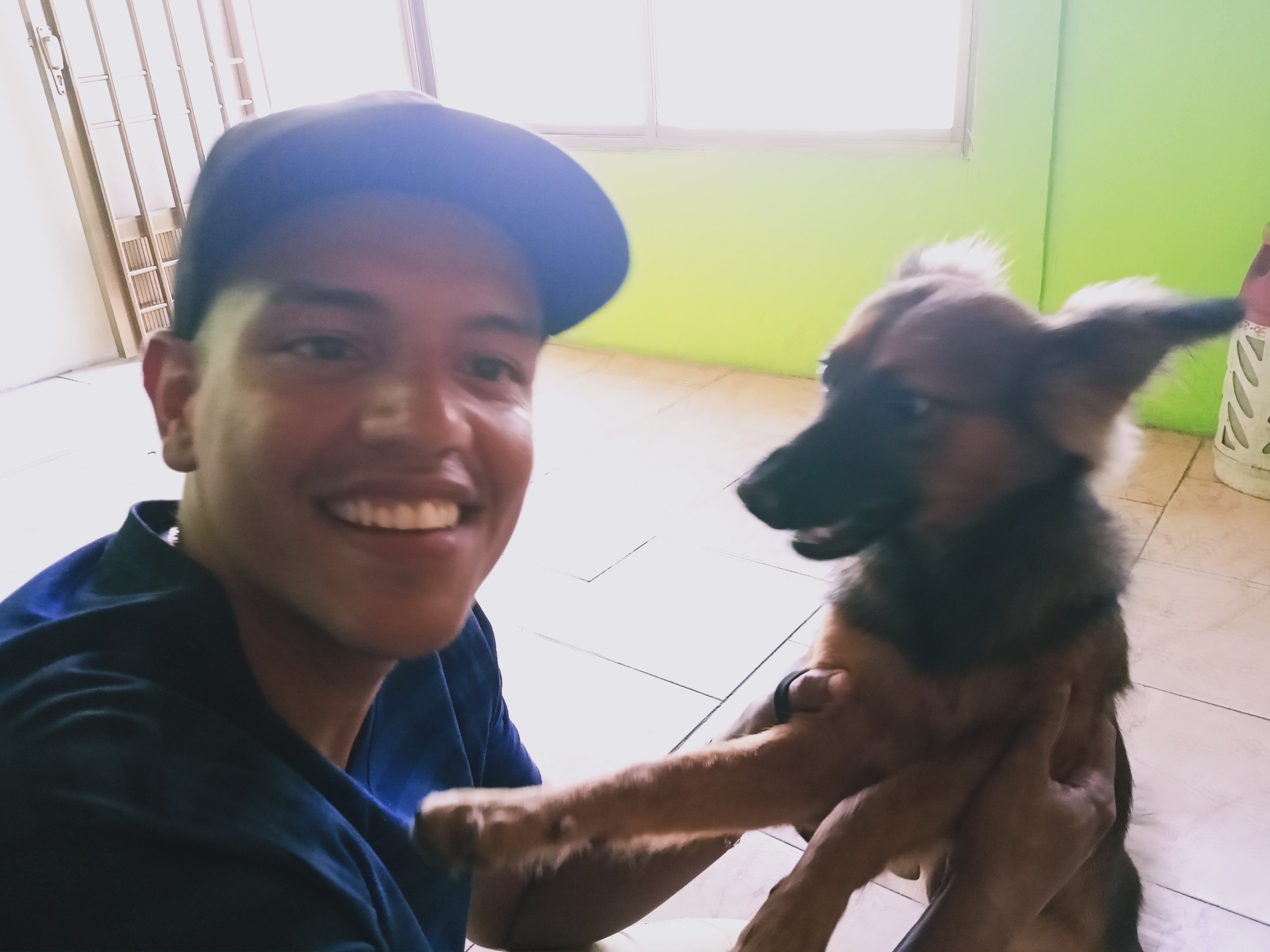 He was very restless and that led him to his death, he had the habit that when someone arrived he ran and went out to the street, we always went to look for him.
But one day he was not lucky, he was leaving the house and a motorcycle took him, the worst thing is that the driver did not even stop to see what he had done, I went out and due to the hard hit he had already died.
This loss was a year ago and I still carry it latent, it was undoubtedly the saddest moment of my life, I was overcome with guilt but I think that when something is going to happen there is no one who can avoid it.
Maybe that was Ruffino's destiny but it gives me a lot of pain because I wanted him to share more with me, our pets are earthly angels that have no evil, they are just looking for love and understanding.
I love animals and I repudiate the mistreatment to them, we must respect them because they deserve it, Greetings friends I hope you participate in this interesting contest here I leave the link Image source
Español
Hola amigos de #hive me complace participar en este concurso para honrar a esas mascotas que nos acompañaron y nos dieron amor incondicional, pero lamentablemente tuvieron que irse a otro plano.
Escribir esta publicación me da mucha nostalgia y tristeza pero me quedo con la satisfacción de que ellos vienen al mundo para alegrarnos y es ley de vida que deben irse aunque duela.
Mi perrito Ruffino era el consentido de la casa, todos lo adorabamos, lo rescate cuando era un cachorro de la calle y de allí se convirtió en mi mejor amigo.
Me seguía a todos lados y era muy cariñoso y juguetón, me encanta pasar tiempo con él y cuando tenía que salir de casa lloraba.
Adoptarlo fué la mejor decisión que pide haber tomado, sin duda le dí ese hogar que el tanto merecía, aunque lo haya perdido.
El era muy inquieto y eso lo llevó a su muerte, tenía la costumbre que cuando llegaba alguien corría y se salía a la calle, siempre lo íbamos a buscar.
Pero un día no corrió con suerte estaba saliendo de la casa y una moto se lo llevó, lo peor es que el conductor ni se detuvo a ver lo que había hecho, yo salí y debido al duro golpe ya había muerto.
Esta pérdida fué hace un año y aún la llevo latente, fue sin duda el momento más triste de mi vida,me invadía la culpa pero creo que cuando algo va a pasar no hay quien lo pueda evitar.
Quizás ese era el destino de Ruffino pero me da mucho dolor porque quería que el compartiera más conmigo, nuestras mascotas son ángeles terrenales que no tienen ninguna maldad solo buscan amor y comprensión.
Amo a los animales y repudió el maltrato a ellos, debemos respetarlos porque se lo merecen, Saludos amigos espero participen en este interesante concurso aquí les dejo el enlace Fuente de imagen