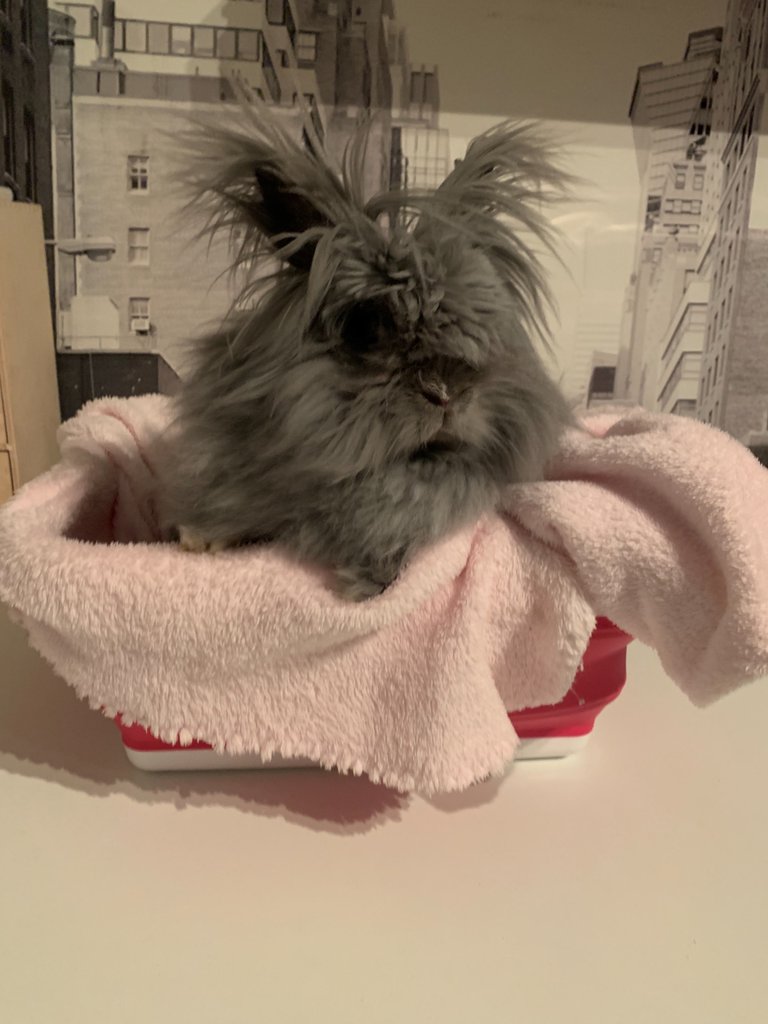 Meet Eddy! Our sleepover rabbit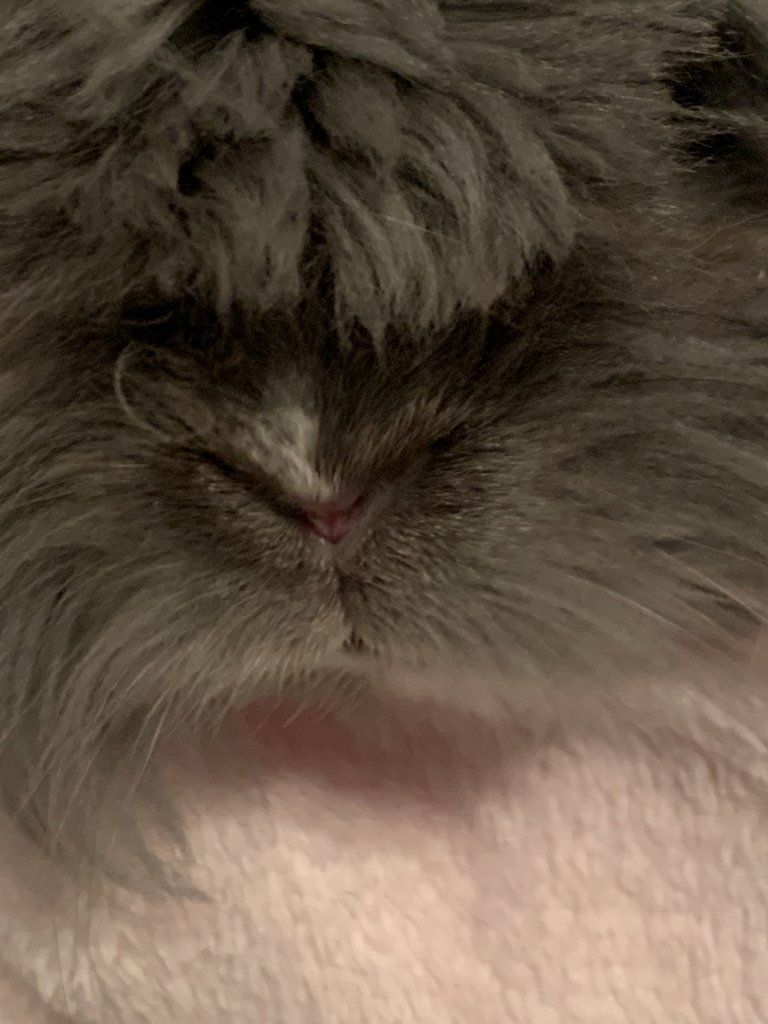 He is the fluffiest rabbit I have ever seen. And he is from my sister from another mister. They moved in today. The boys are extatic. They love Eddy, he is named after
Pearl Jams lead singer Eddie Vedder. And living a kings life.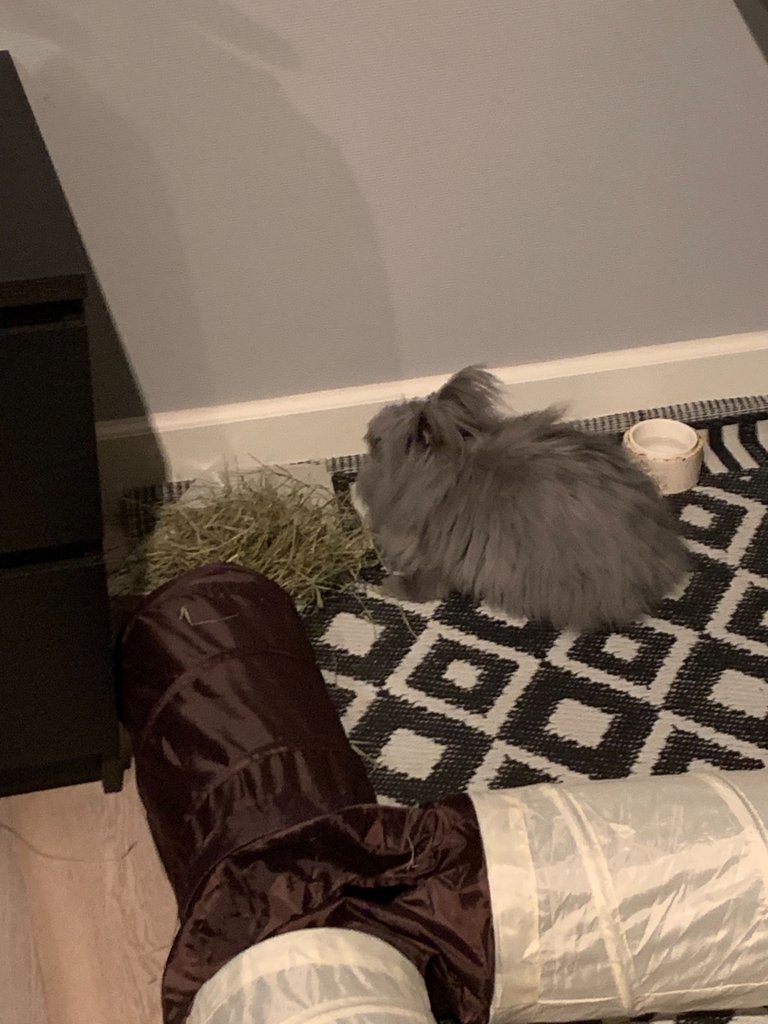 He is a small Teddy dwarf. Grey long hair.
And so cute to photograph and so great to blog about.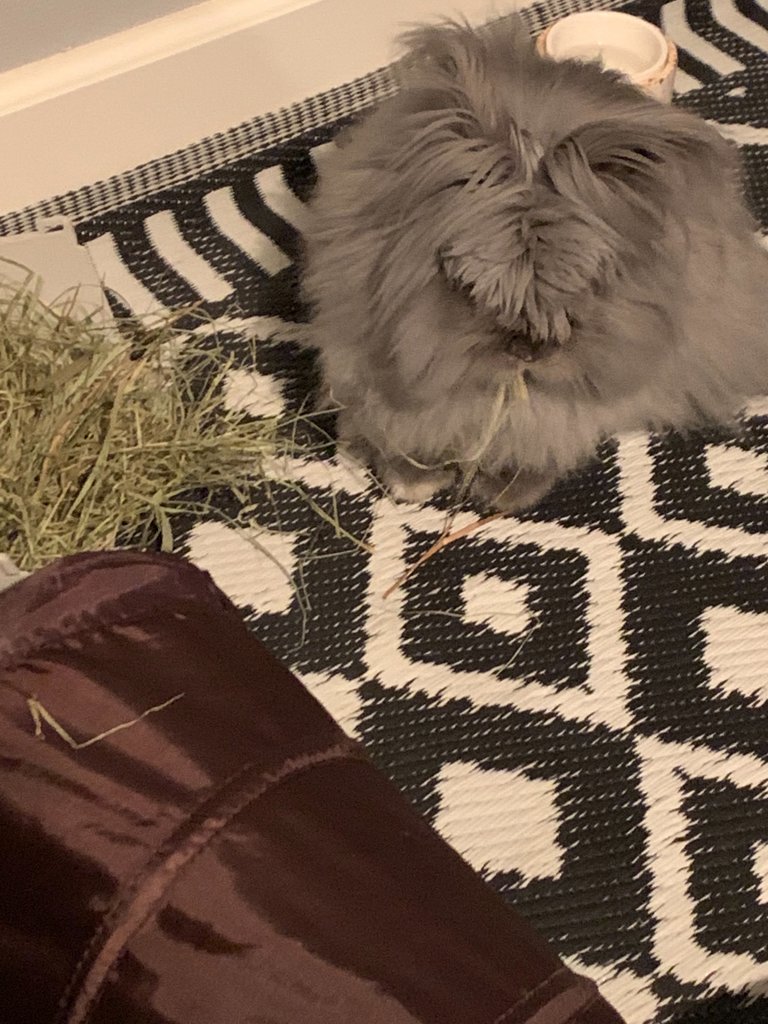 This sweet rabbit breed has long hair, but not as long as that of the angora rabbit.
Long enough to get tangled hair. A Teddy Dwarf's ears should be erect and between 5 and 7 cm long. The hair should be about 4 to 6 cm long. The shape of the Teddy dwarf's body should be short, stocky and cylindrical.
Check , Eddie has all the above. Does note sometimes when he thinks your finger is a carrot.
This rabbit breed should have the same width from front to back (from chest to back) in body build. The pelvis should be nicely round. The legs are short, small and finely constructed.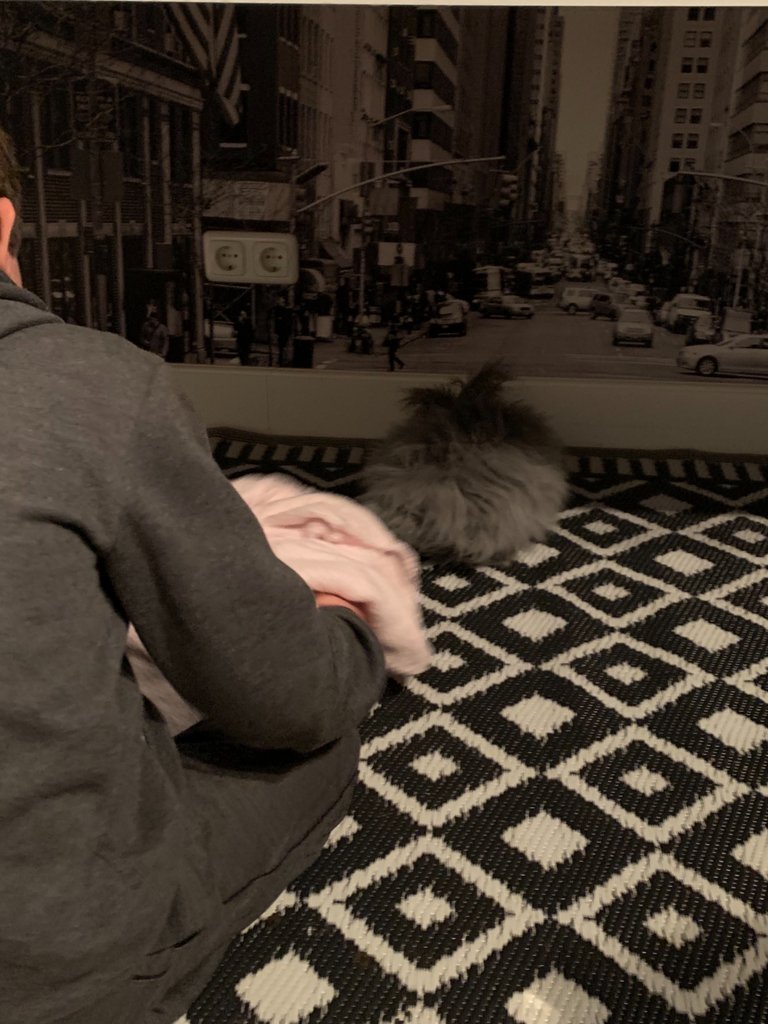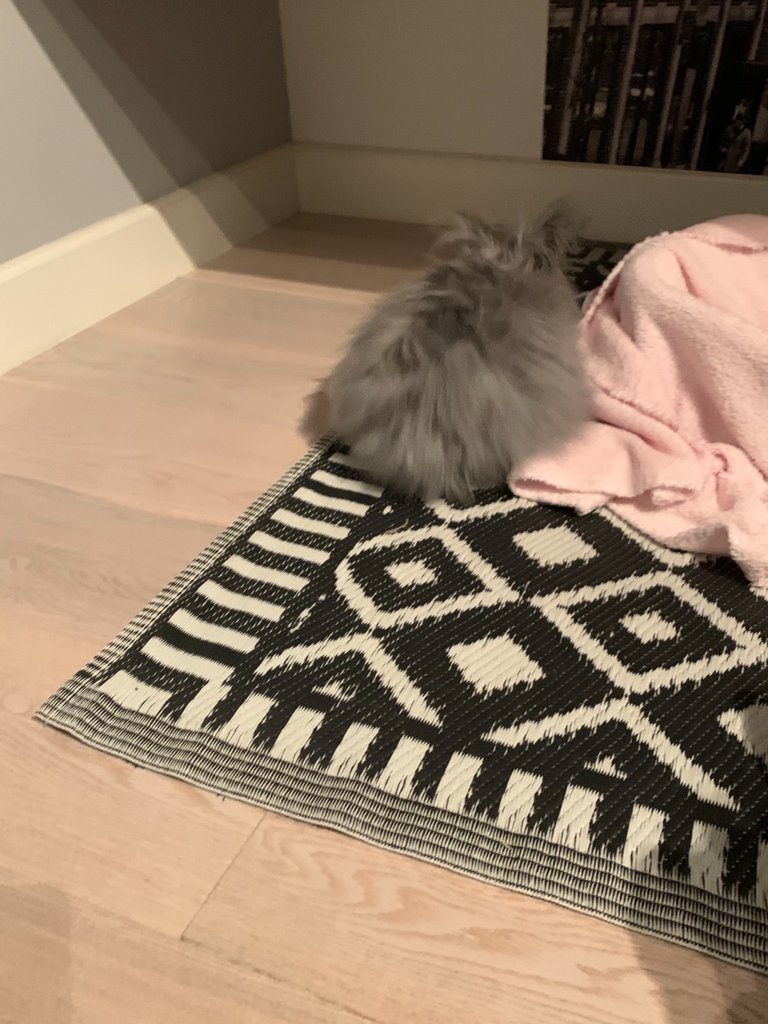 The differences between a ram (male) and nurse (female) are small. The nurse's head has a narrow forehead, the ram's forehead is wide. The weight is between 900 and 1600 grams. Rams are usually a bit smaller and lighter.
Apart from brushing sessions, the Teddy dwarf does not require any special treatments. Although his mum, my sister from another mister , who is coming over to stay to take care of me when I get out of the hospital.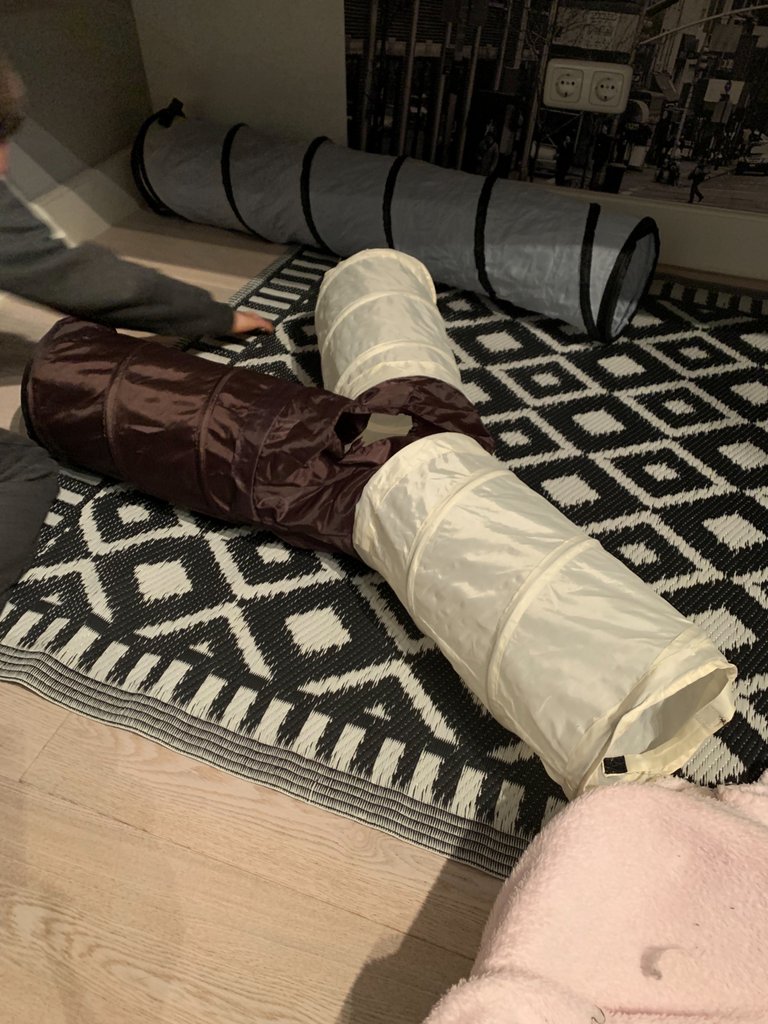 The Teddy Dwarf's coat care is important because the rabbit's own grooming, through licking, is insufficient for this breed. If the tangles and dirt are not removed from the coat, the (under) coat can become felted, which is very painful for the animal. The rabbit will scratch, and can damage or even break the thin skin.
So he is groomed at night.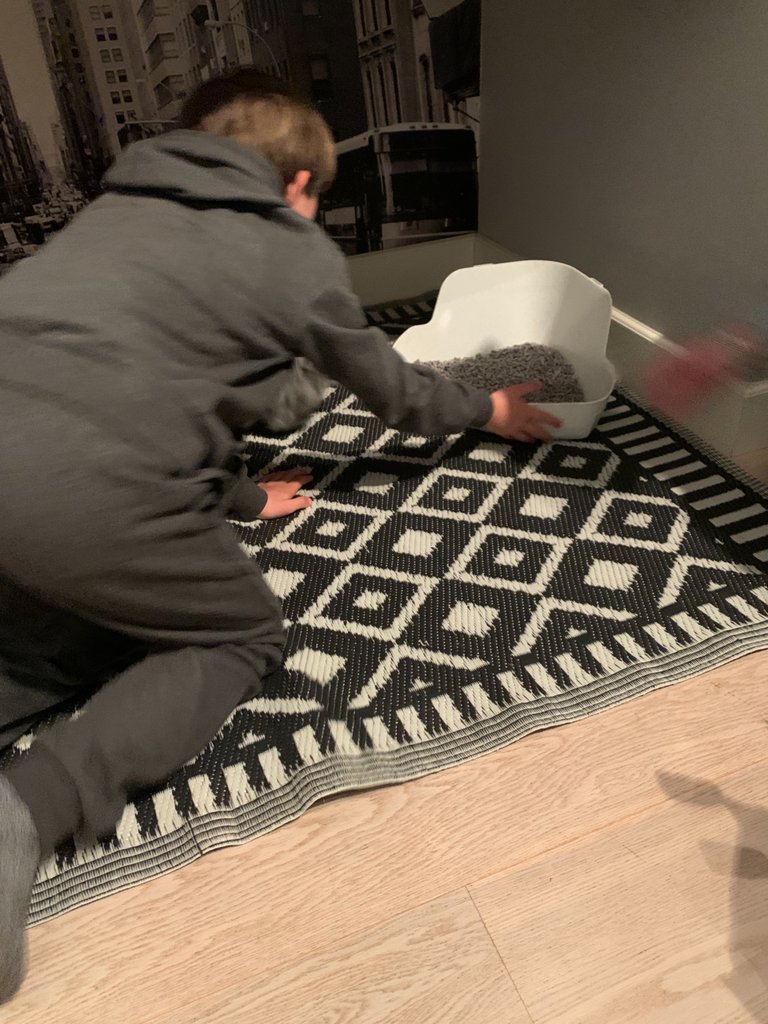 The boys set up a playpen and made sure he had enough space to walk, play and sleep. Little D offered up his room and made sure he was there making all things near.
She brought play stuff and food and a rabbit toilet.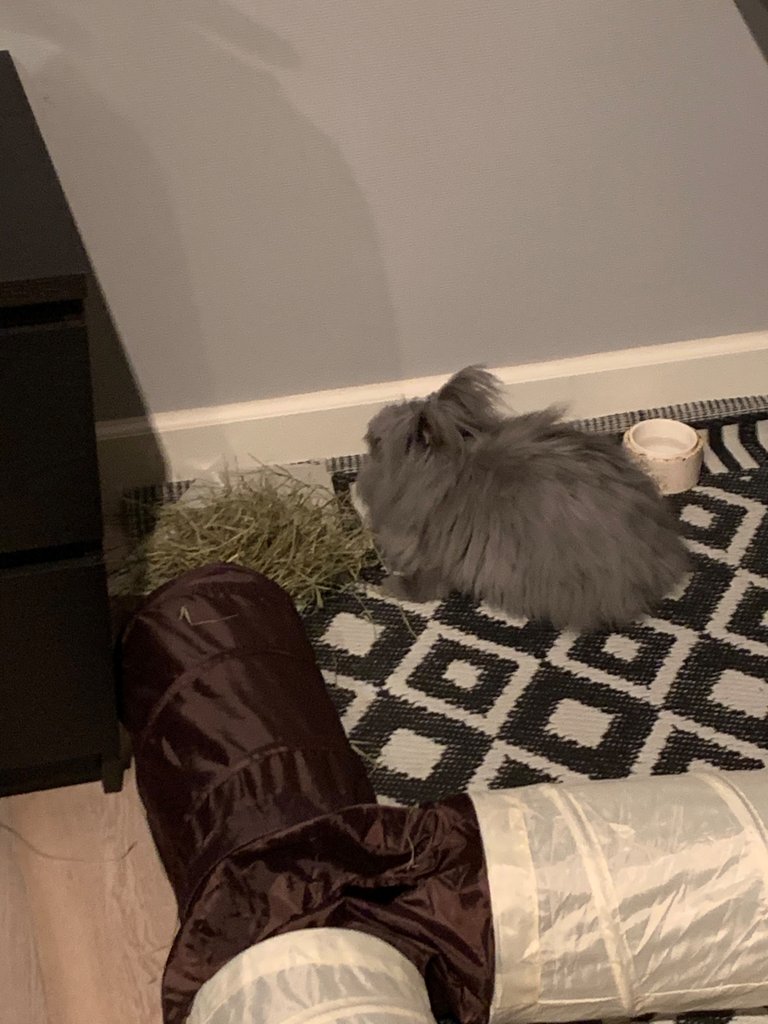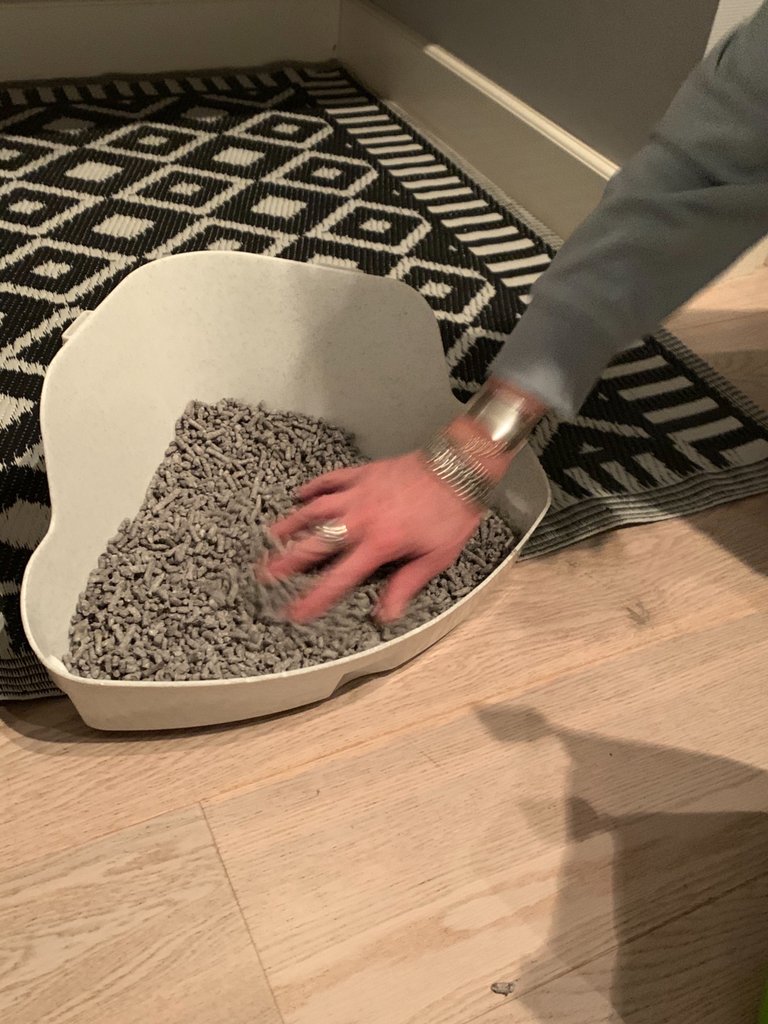 The fact that she moved in nd brought rabbit gear and stuff, made Charlie and Joey nervous, we allowed them to smell him because he will be downstairs too. They were excited but also very gentle.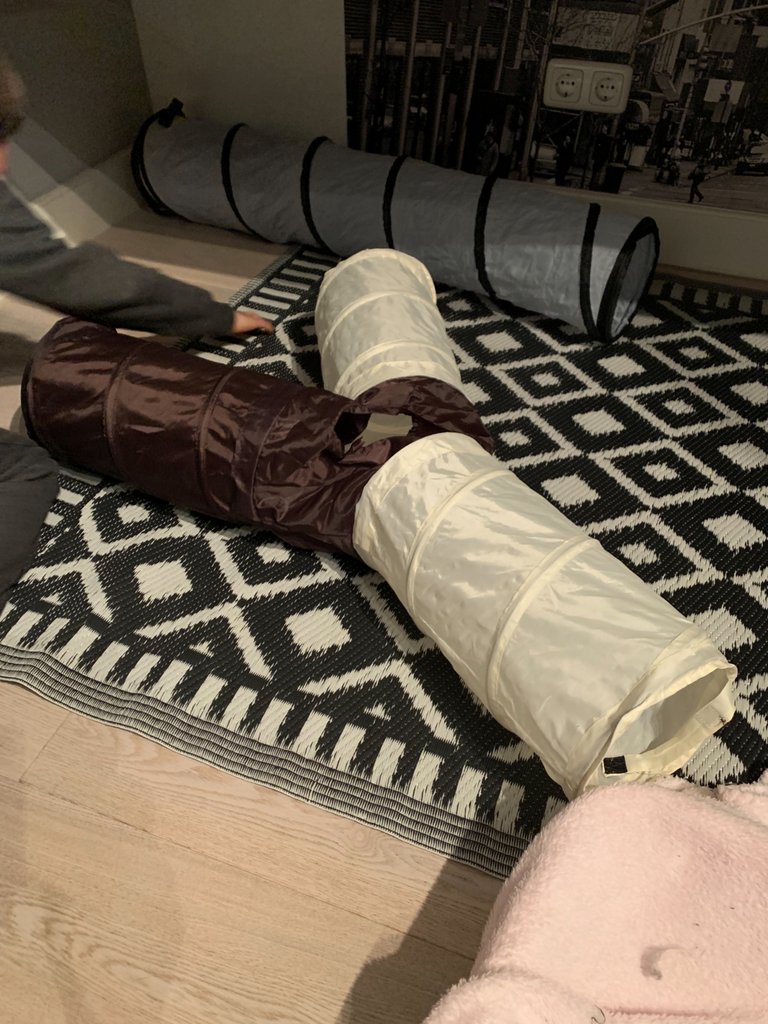 Ofcourse I know that I need to be carefull because gorgon setters are hunters and rabbits fun and they think that's fun. Hunting is in the blood. For now they are ok with the new tennet.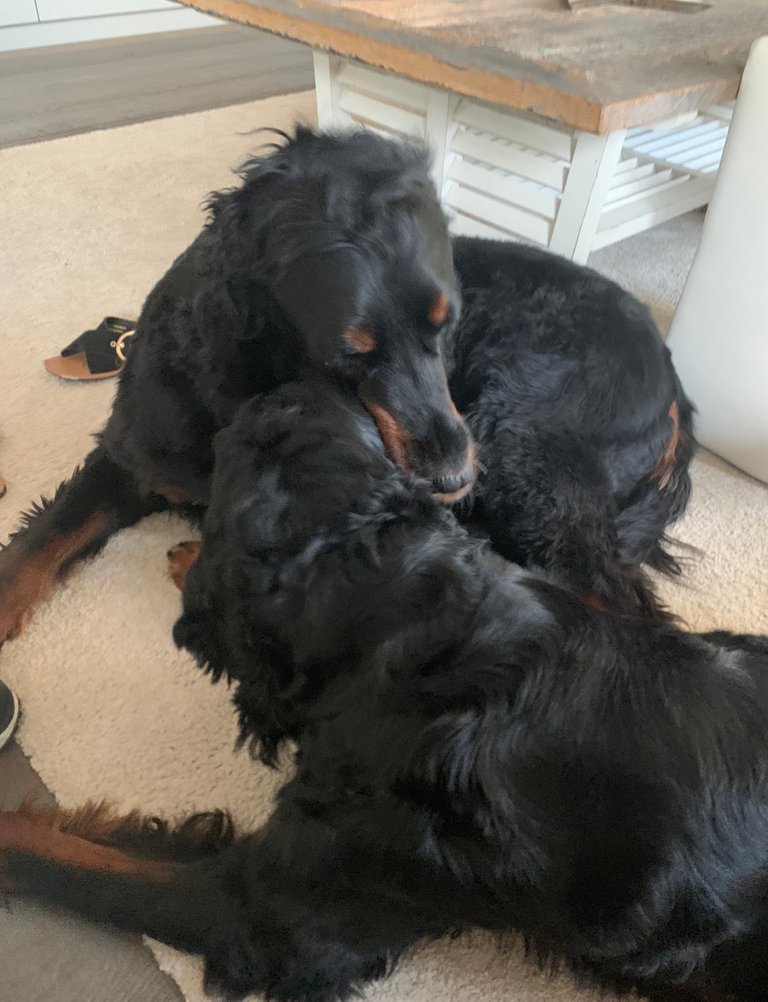 Relaxing and washing eachother ears.
This information was made with help from #Wikipedia and knowledge of rabbit mum.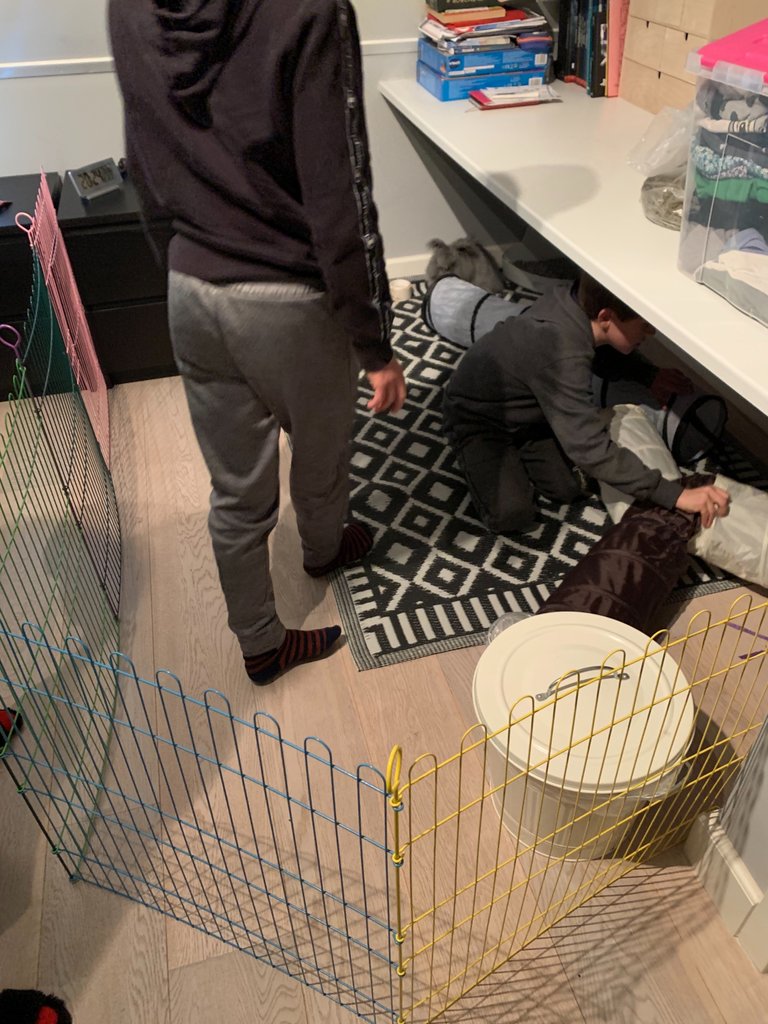 I will be offline for a bit have to go to the hospital. Stay safe and take care of animals.
Thank you for stopping by, its appreciated and remember focus on being creative instead of being bee-zy.
Consistent Actions Create Consistent Results.
Not everyone is a blogger but everyone has something great to offer.
Lover of Life and L❤️ve in General - @brittandjosie

I am a proud member off the #theTerminal #LIFESTYLELOUNGER @ladiesofhive #needleworkmonday and #payitforward and #steemitmamas. Co founder for @theterminal, @heyhaveyamet and @steem-aide
(c) All images and photographs, unless otherwise specified, are created and owned by me. @brittandjosie originals. Sources used : Pixabay and Pexels and with others its mentioned in my blog. I only use a canon camera and my iPhone.
I would like to thank you for reading my blog, feel free to leave me any feedback, if not, read you next time.




The Discord terminal invite for you and your friends :
https://discord.gg/XZGPGpz



Blog Date : 26 february 2021