Hello friends.. today I am here to share some photos of my uncle's pet. His name is Duggu.
He is a very cute puppy who is always active for playing 🤗.He is only 3 months old..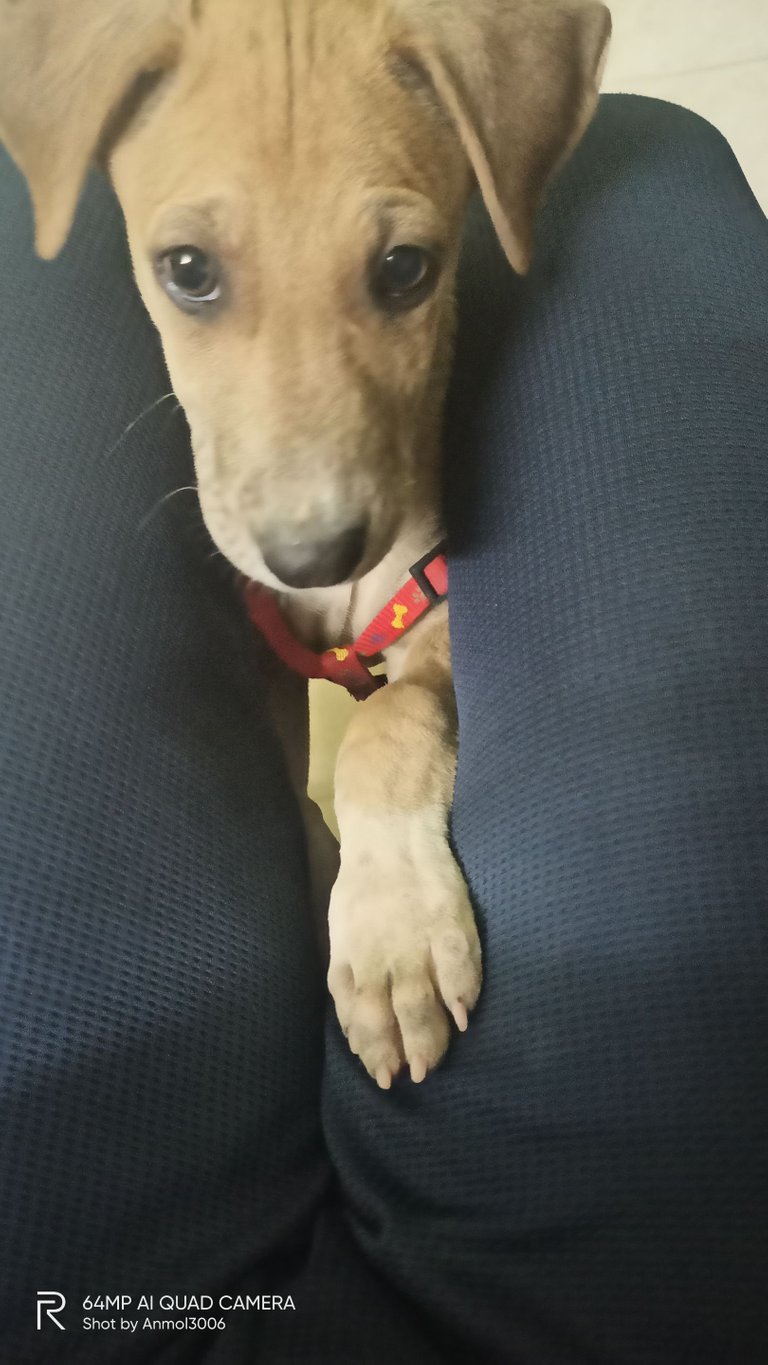 I was sitting on a chair 🪑 and reading a newspaper, suddenly he come near me and started playing😅.
He started jumping on me then start moving in the whole 🏠 house.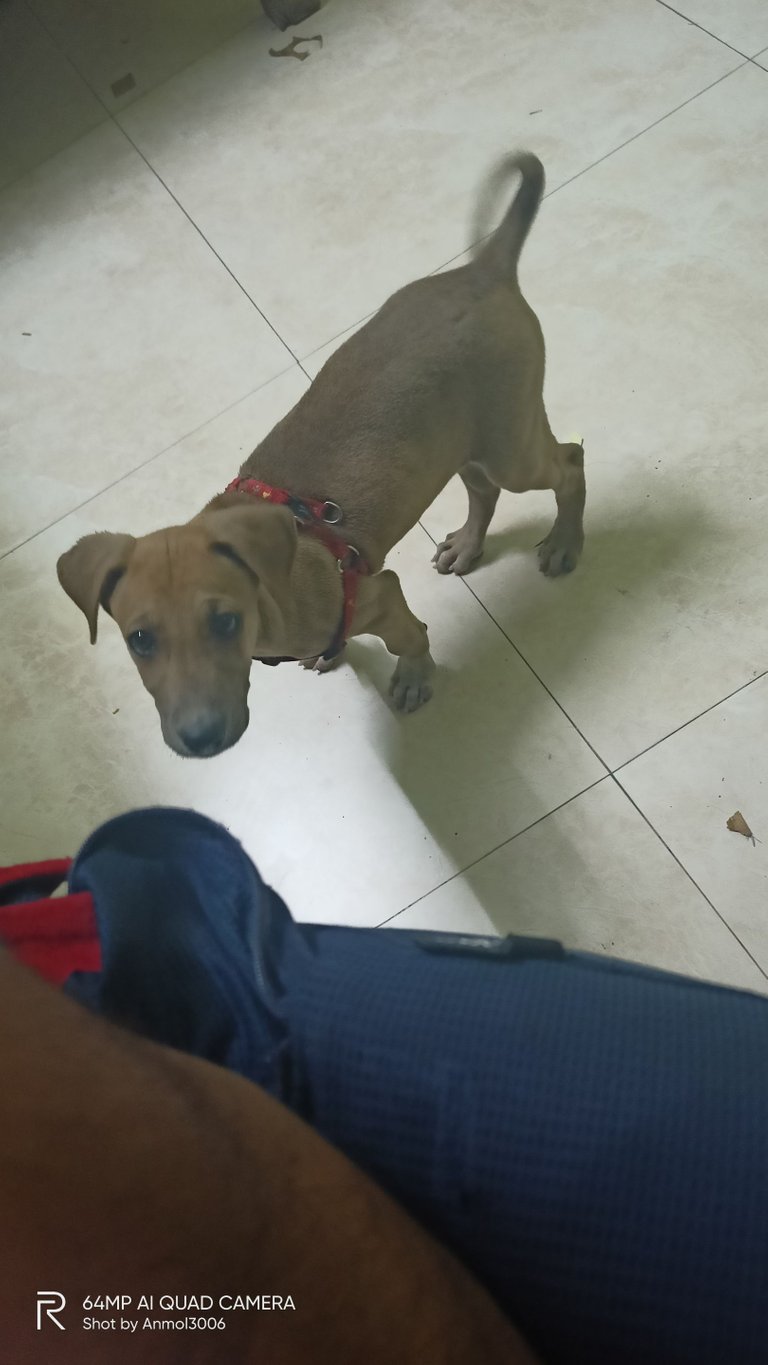 One more thing I will tell you about Duggu that he always love to sleep under the table..even he has his own dog house...
He his so loving and cute puppy... everyone loves him very much🤗🤗😘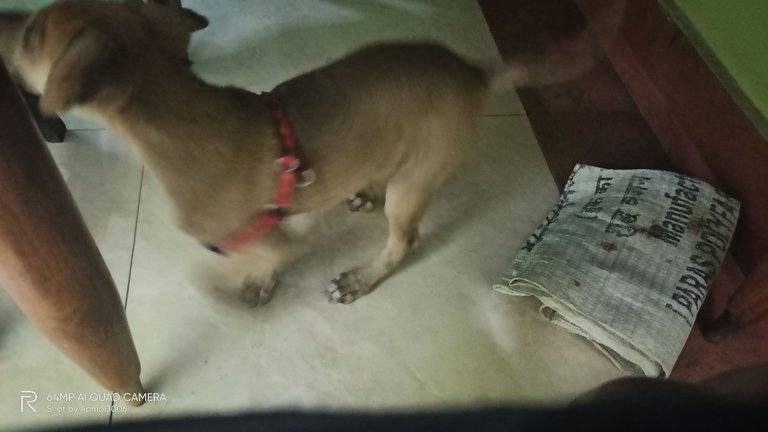 Source:
Pic clicked by:@anmolsingh3006
Mobile: @Realme7
I hope you all had loved my post
GIVE THUMBS UP 👍👍
GIVE YOUR LOVE AND SUPPORT ❤️
GIVE YOUR FEEDBACK ❤️
Yours truly @anmolsingh3006