Hello, my dear friends! Today I want to tell you about our kestrels.
About parrots - this is a joke, of course, but we often refer to our kestrels as our parrots. Of all the falcons, they are probably the smallest. And with the most vile character ...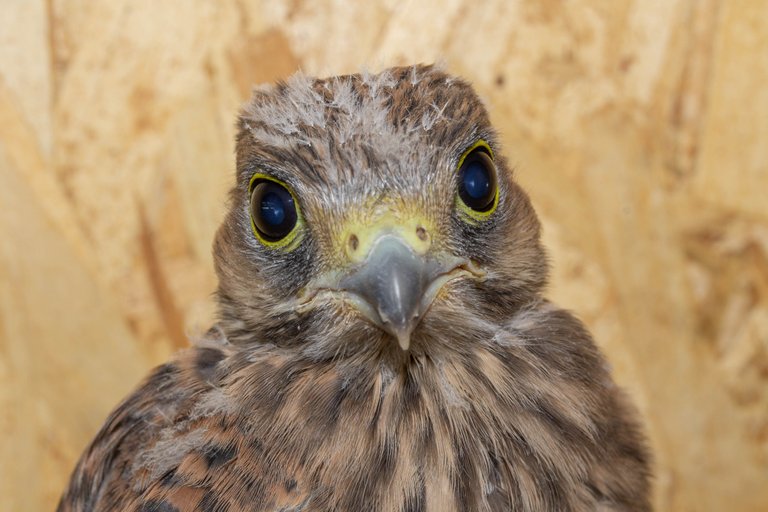 Just look into those innocent little eyes! Ah-ah, poor helpless kid!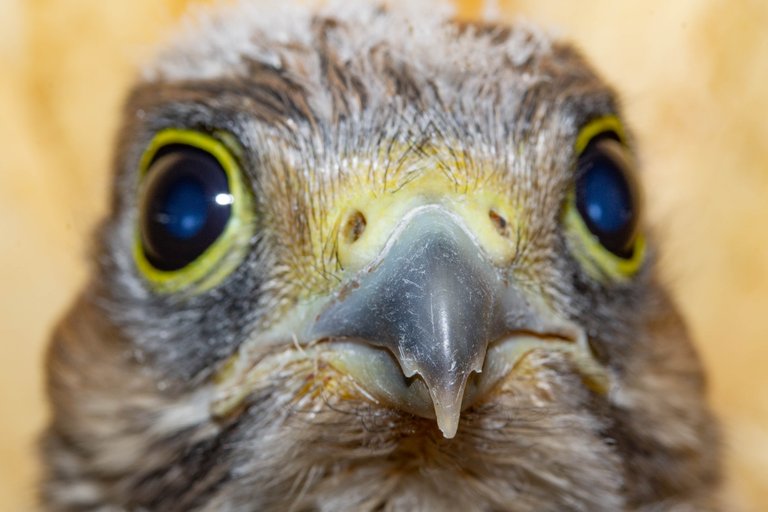 Alternatively, what a cute egg with feathers!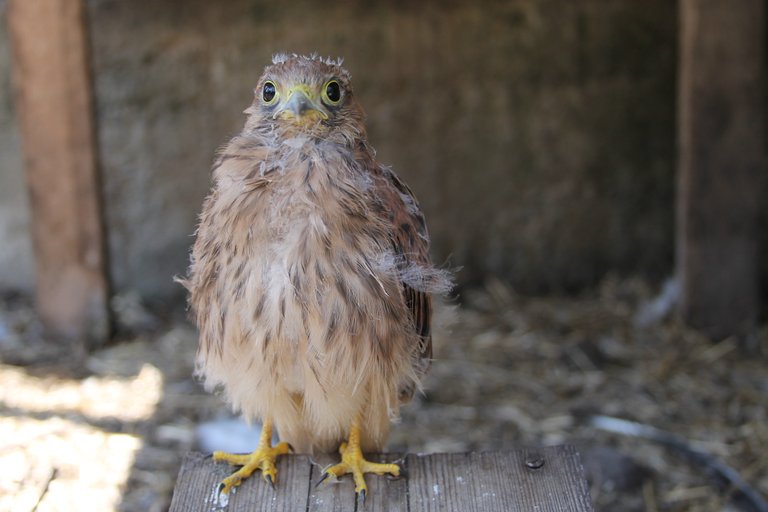 Oops! Just do not rush to stick your hands to it without thick gloves. Well, if, of course, your fingers are dear to you .... In the blink of an eye, a cute creature turns into an evil monster!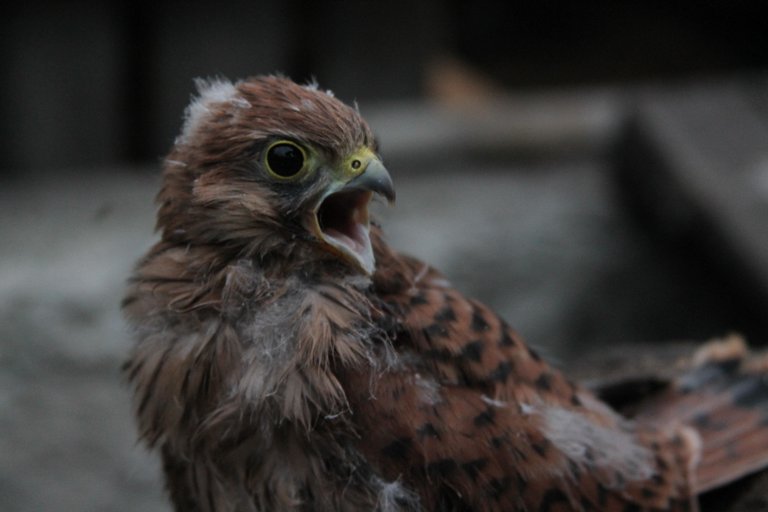 My first experience with them was quite funny. I diligently fed the baby with low-fat cottage cheese and finely chopped meat. He ate, of course, but seemed surprised.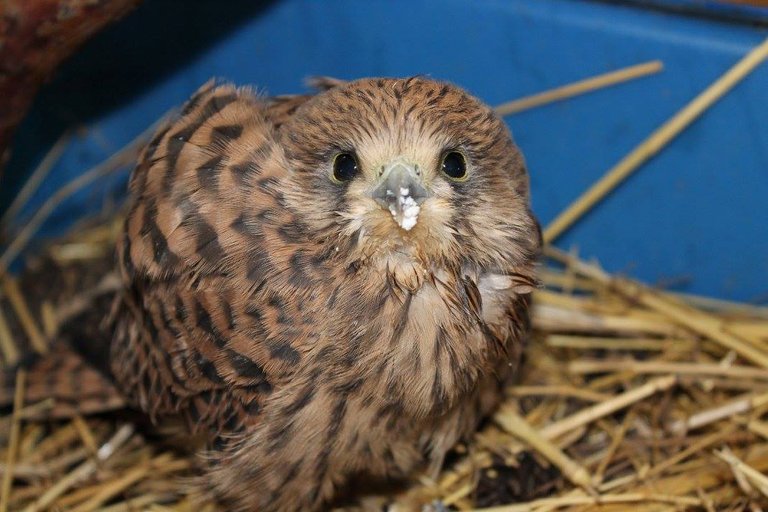 And then I accidentally dropped a rather large piece of meat. The adorable innocent creature immediately demonstrated all the habits of the bloodthirsty monster. Okay, little cute monster

Baby kestrels come to us quite often. Well, firstly, kestrels settle en masse next to a person and, accordingly, often have problems due to such a neighborhood. Secondly, it is our uncontrollable desire to help! Therefore, having found a chick in the forest, people also carry it to us. It is clear that it is no longer possible to return the bird to its original place.
As a result, such beauties grow up.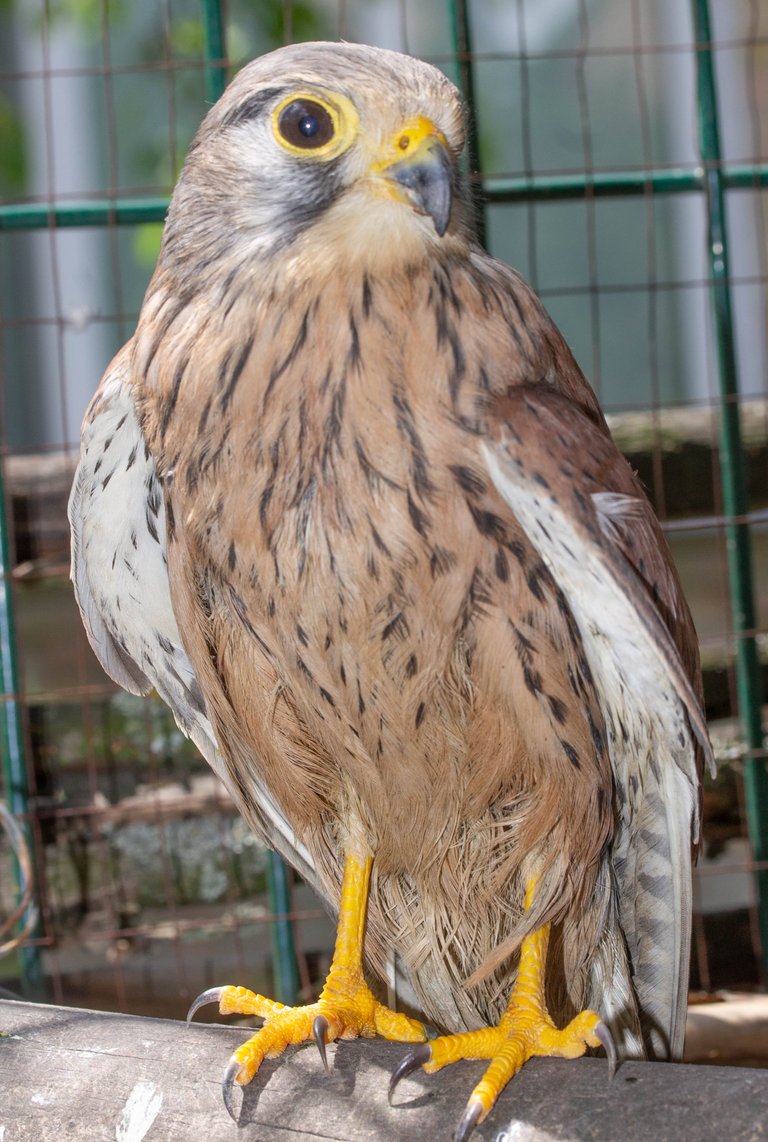 Fortunately, the kestrel is quite adaptable and, if the bird is healthy and all its reactions are normal, it can be returned to the wild even after being raised by humans. Only crippled birds remain for permanent residence. Now we have two birds after a wing injury and one half-blind.