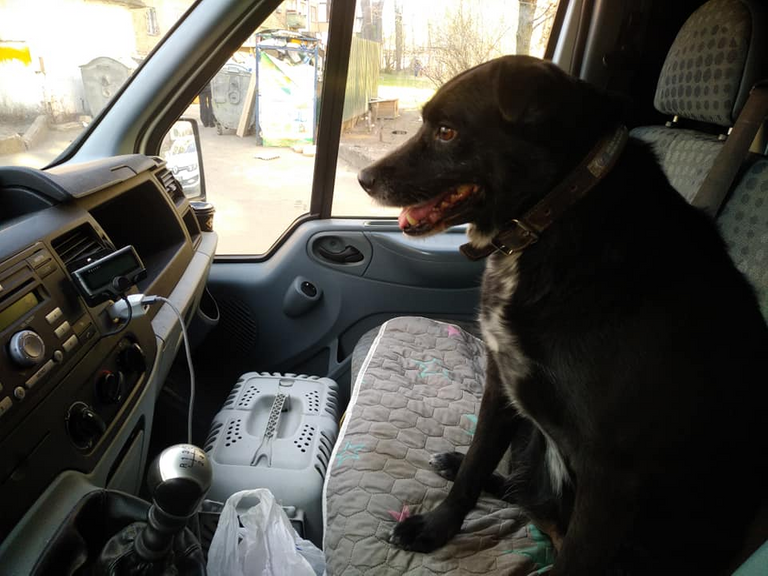 Despite the weekend, yesterday was a busy day. Mouse and I went to town to pick up those in need of shelter. It was a tit, a crow, and a small rat.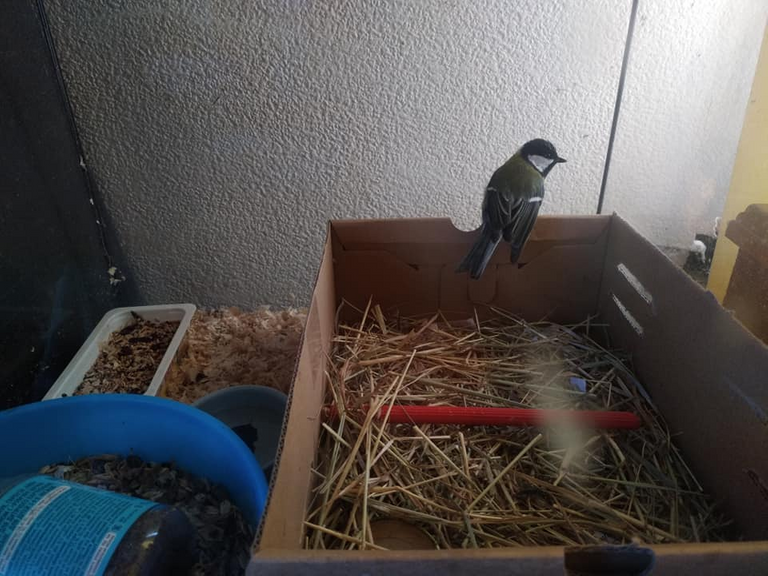 A funny story turned out with a titmouse. The girl who treated her was sure that the bird cannot fly. But those thirty minutes that I caught the bird around the room convinced me otherwise.😁 Probably, the cunning bird pretended well to survive the cold in a warm apartment. I cannot say that such a turn of affairs upset me! On the contrary, I was glad that the bird would be able to return to nature. Once the weather is finally warm and there is enough food, I will find a safe place for her where she can adapt to the free life again.

A little gray rat arrived with the titmouse. They were treated in the same place. This is a boy. He immediately won my heart by giving me a piece of apple. He just took it out of his stock and gave it to me.
In response, I treated him to a piece of cheese. I hope we become friends.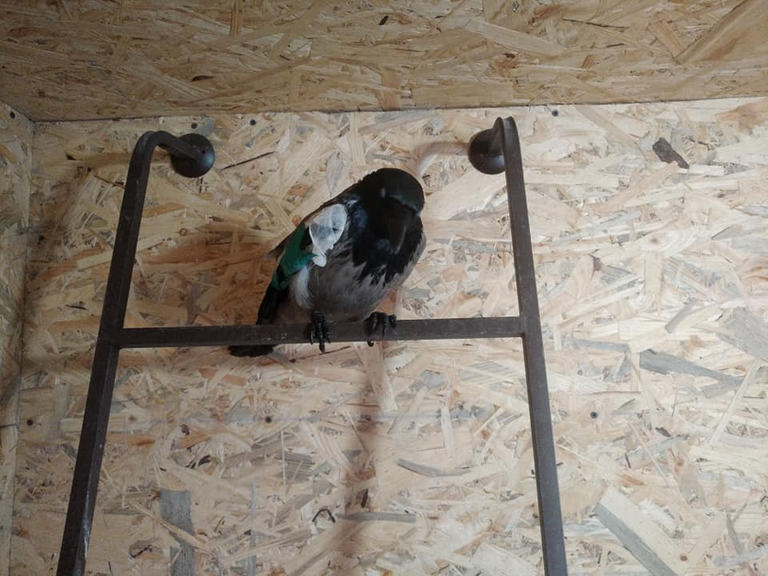 The third newcomer is a crow. Her name is Ksena. Ksena is the victim of a shot wound. There is a hope that the wing will be saved and the bird will be able to fly. The people who found her have already filed a statement with the police regarding the man who shot the bird. I hope he doesn't get away with it! 😈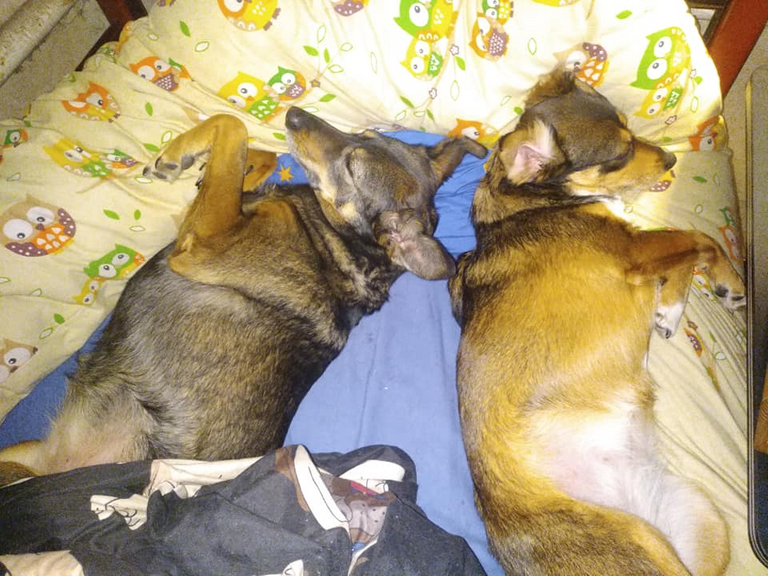 When we returned home in the evening, I found that my seat was taken ... Chocolate and Donut were comfortably accommodated and did not intend to leave ... I would not be surprised if they invited me to sleep on the rug by the door!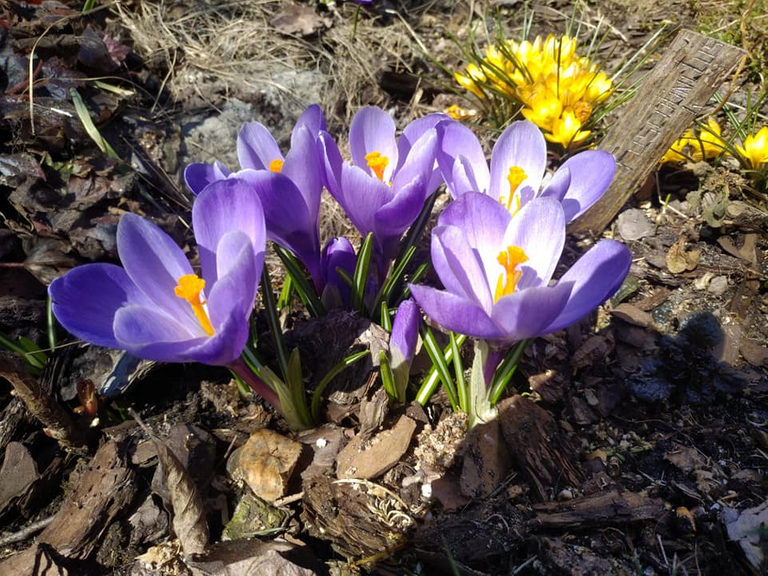 Today my crocuses have finally bloomed. I was already beginning to worry about them. The fact is that there was a large snowdrift on this flowerbed. When all my friends were already showing off their crocuses, I was still looking at the snow ... But luckily they did it!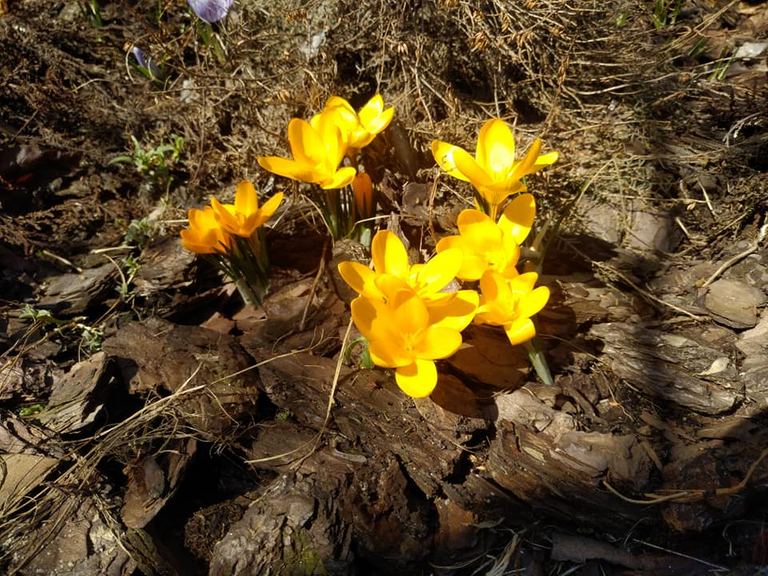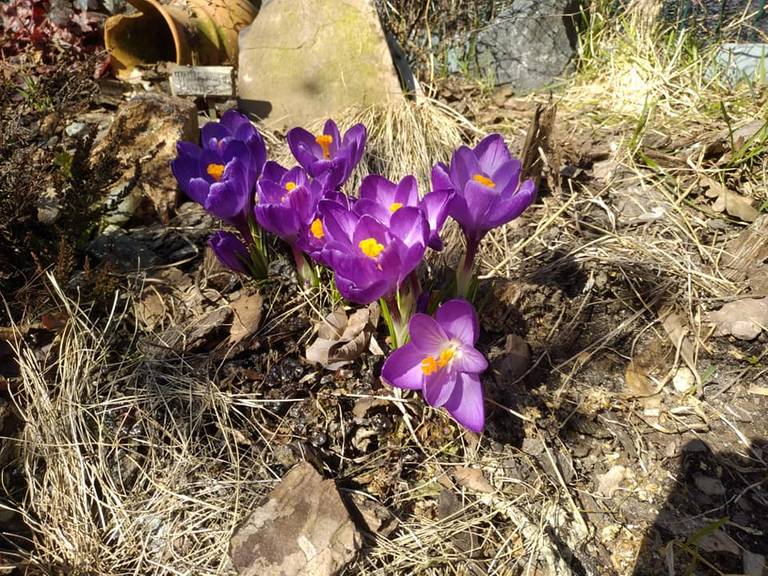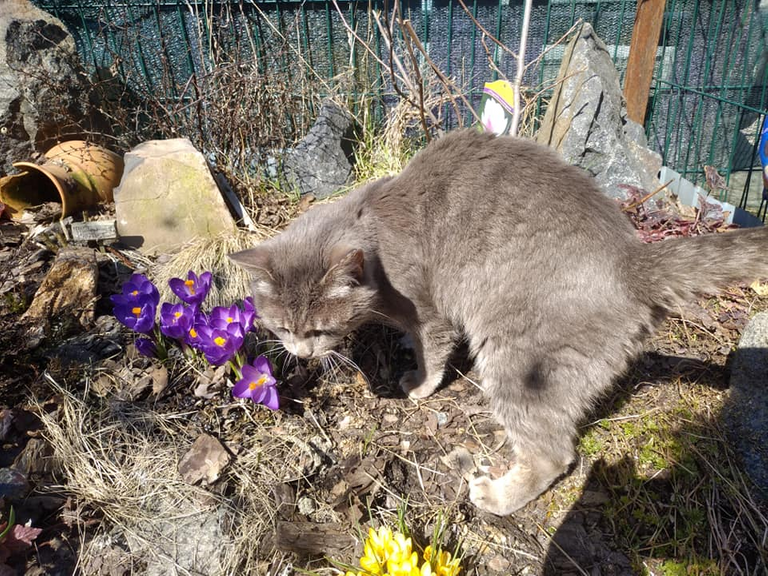 Following cat Fairy, cat Anfisa also decided that sleeping in a flower bed is a good idea. 😁
In general, I want to say that the past week was successful and fruitful.
I wank to thank everyone who supported us with their vote. Thanks to you, I was able to buy an additional flea and tick repellent. This is important and relevant now, because these nasty insects carry diseases that are dangerous to dogs.