Searching For New Betta Fishes Collection

---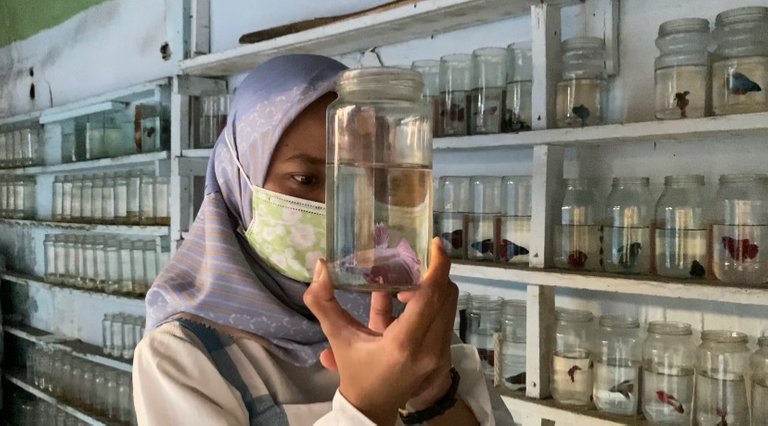 Do you like to see fish with a small body shape? In Indonesia, Betta Fish is very popular, even since I was a child. In recent years, Betta Fish has become increasingly popular because it can provide an entertainment aspect for those of us who stay at home.
For me, this type of Betta Fish has a unique beauty. Their fins and tail have characteristic colors and shapes.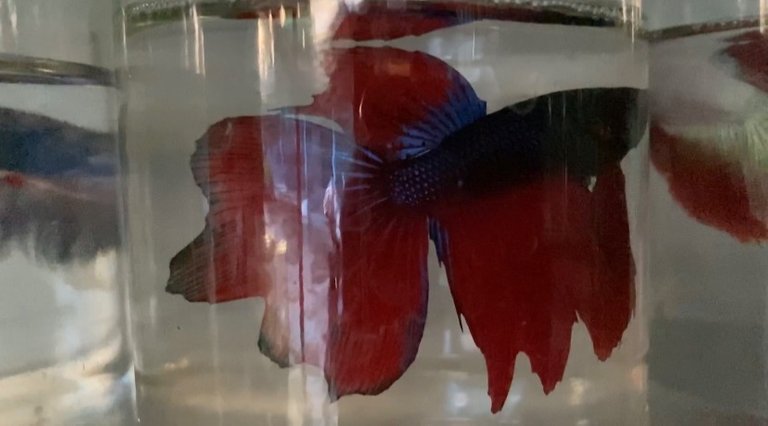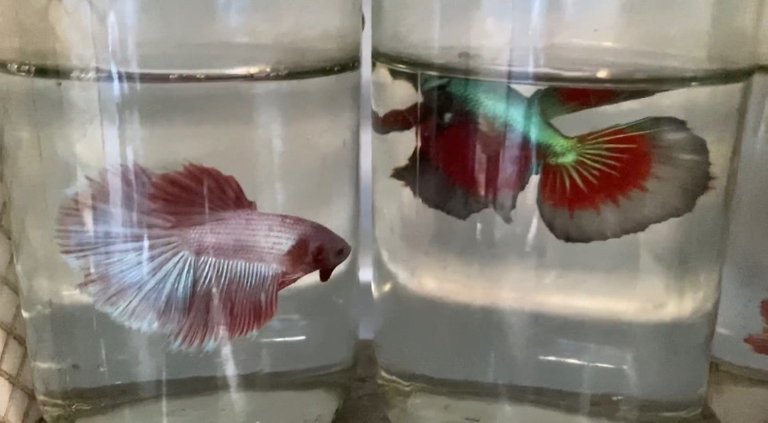 ---
Previously, I only had one Betta Fish. I want to add to the Betta Fish collection, but, in my city, there are not many collections that satisfy me. So since a few months ago, I was planning to look for Betta Fish in Medan.
Incidentally, I did a staycation a few days ago. So after the staycation, I searched Google for information about the nearest Betta Fish seller from the hotel. Then I found a location that has a lot of Betta Fish sellers in the area.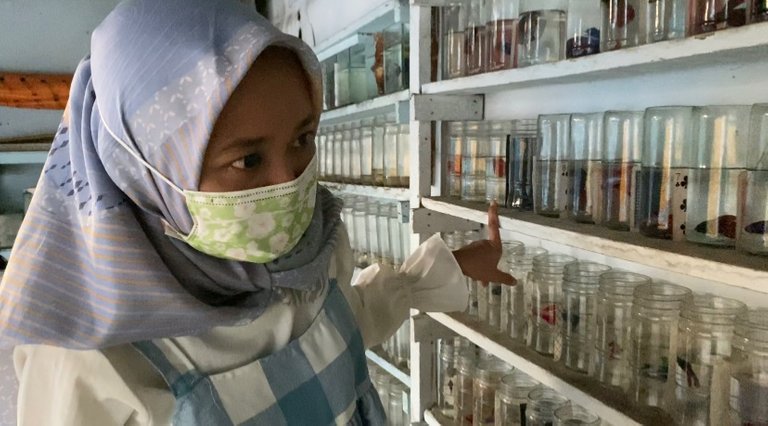 So I decided to look for Betta Fishes, while I was in the big city, Medan. I was accompanied by my friend, @firayumni, after we checked out of the hotel.
---
In this video, you will see a wide collection of beautiful Betta Fishes.
This Betta Fishes shop is indeed relatively small, but the available Betta Fishes collections are quite complete with affordable prices, ranging from $1-$4.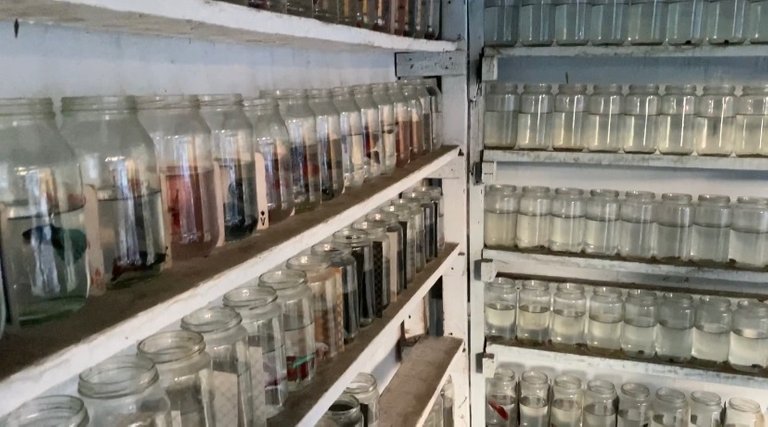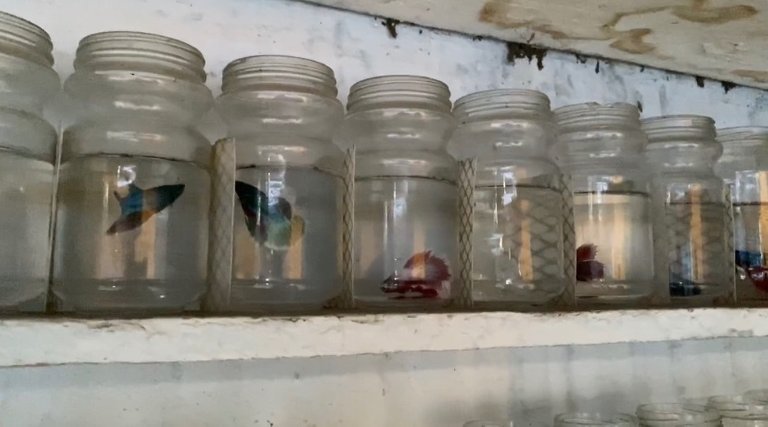 I bought ten fish. Next time, I will show you my entire fish collection!
How about you guys? Do you like to collect ornamental fish at home? I am very happy to read your feedback.
---
---
---
Camera: iPhone 11
Editing: Inshot Apps
Music: Play It Sam by Philip E Morris via Inshot Apps.
---
---
---
Thank you for watching my vlog and reblog if you want my blog this time worthy of reading and watching by others.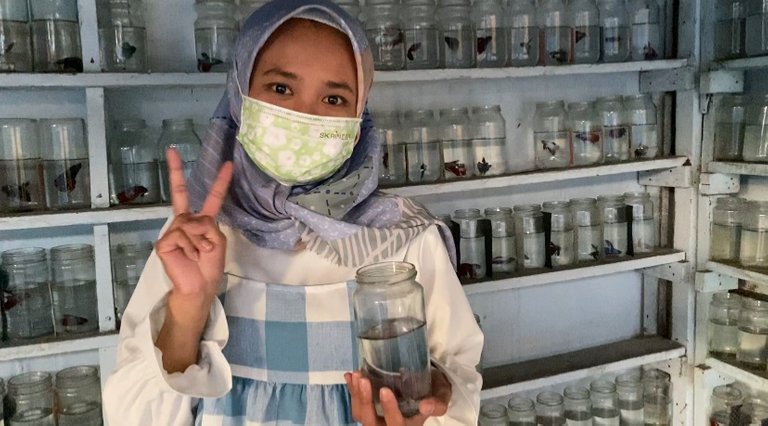 ---
---
---
Best Regards,
Anggrek Lestari
---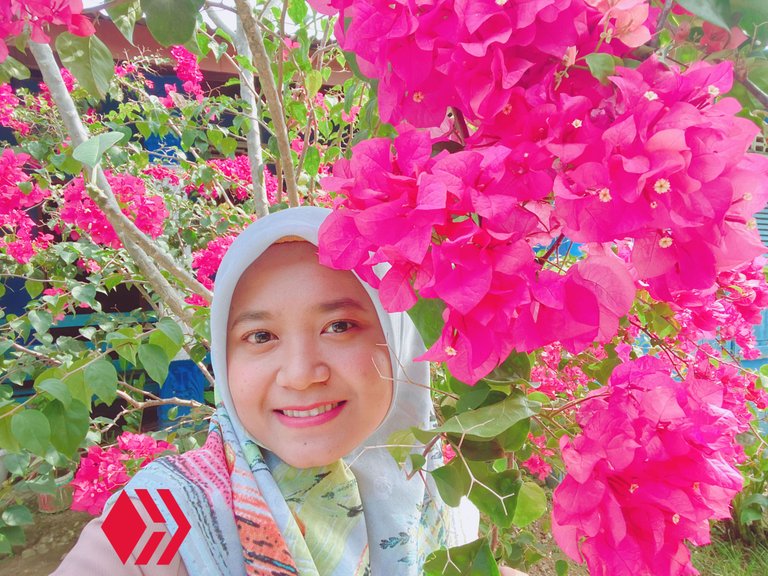 Who is Anggrek Lestari?
Anggrek Lestari is an Indonesian fiction writer who has published two major books. Now She is a full-time content creator. She has a goal to share life, poem, food content that makes others happy and can get inspiration.
Make sure you follow her blog as well for some interesting discussions about life other than food.
If you need a copywriter for your projects, Anggrek Lestari will be ready to help you.
Contact Person: [email protected]
Discord: anggreklestari#3009
---
▶️ 3Speak
---
---