Hola, saludos nuevamente a esta comunidad que se ha vuelto mi favorita por tan hermosos e interesantes contenidos.
En esta ocasión vengo a contarles de un grandioso fin de semana que disfruté en la finca de la familia de mi esposo, hermosos paisajes y espectaculares animales, yo no podía parar de tomar fotos con la idea de compartirlas con ustedes y contarles la experiencia.
This is Bambi, a survivor of the hunt
Hello, greetings again to this community that has become my favorite for its beautiful and interesting contents.
This time I come to tell you about a great weekend I enjoyed at my husband's family farm, beautiful scenery and spectacular animals, I could not stop taking pictures with the idea of sharing them with you and tell you about the experience.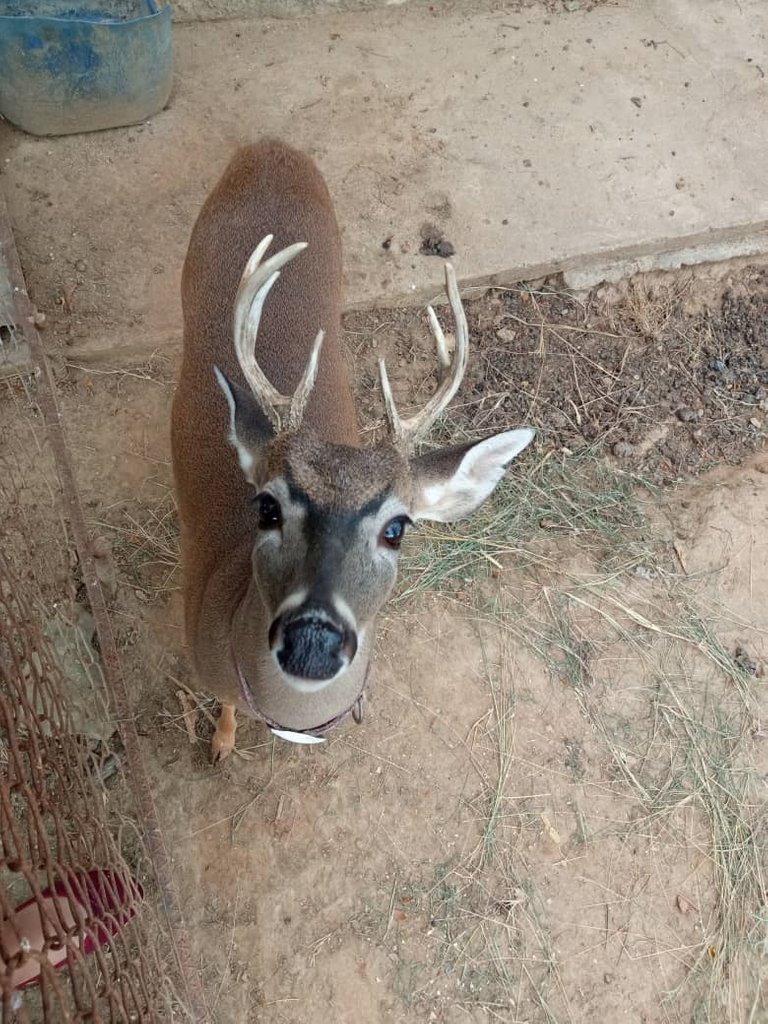 ---
De tantos animales hubo uno en particular que me enamoró, un hermoso venado llamado "Bambi", demasiado tierno y lo mejor domesticado, por esta zona en la que vivo es muy raro poder verlos, ya qué desafortunadamente les gusta la cacería y estos pobres animales sufren de ser perseguido por animales peligrosos y por humanos.
Out of so many animals there was one in particular that I fell in love with, a beautiful deer called "Bambi", too tender and the best tamed, in this area where I live it is very rare to see them, because unfortunately they like hunting and these poor animals suffer from being chased by dangerous animals and humans.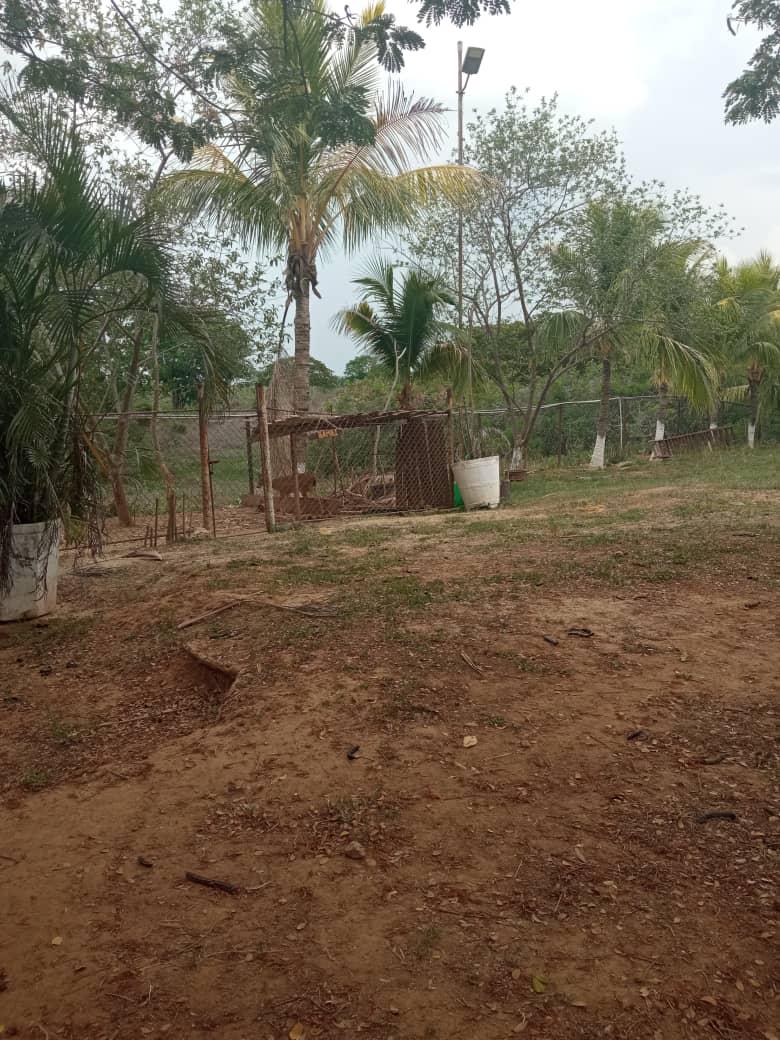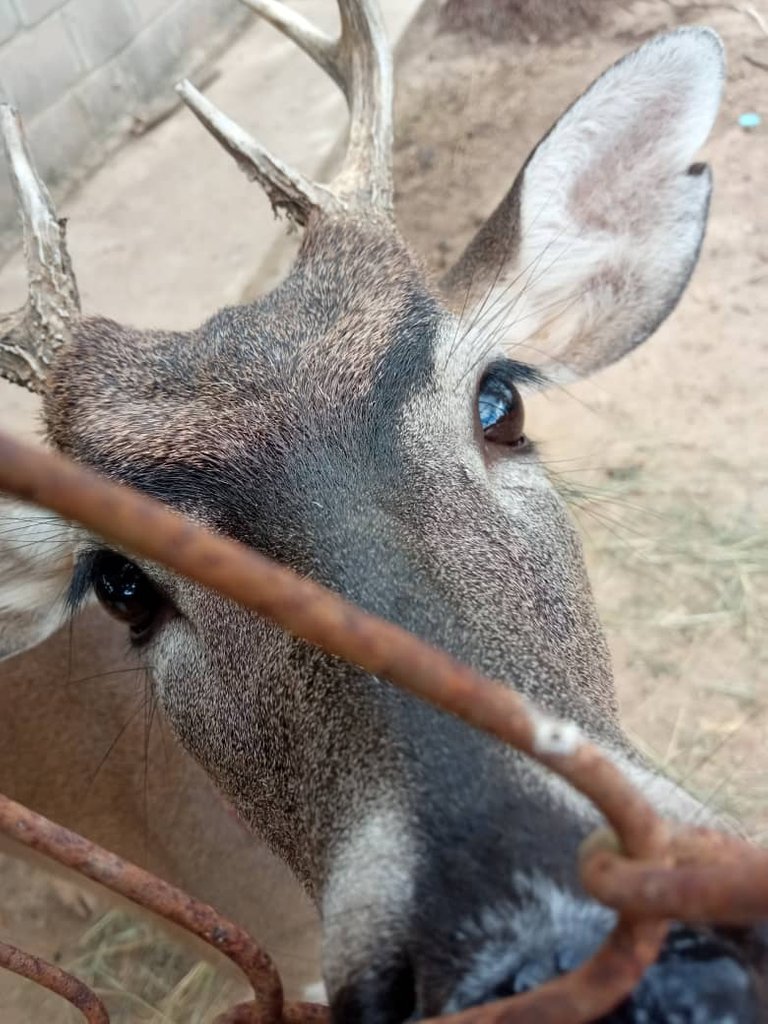 ---
Pregunté mucho acerca de Bambi, y me contarón que una noche cuando iban camino a la finca, encontraron al pequeño animal herido en uno de sus miembros inferiores, herido de bala, pues al parecer lo intentaron cazar y este tuvo suerte de huir, suerte que quizás no tuvo su mamá, normalmente ellos a esa edad andan junto a ellas.
Estás personas lo tomaron y lo llevaron hasta casa, le limpiaron la herida y como una de las primas de mi esposo es médico, hizo algunos puntos de sutura en la herida para evitar infección y facilitar la mejoría, esté afortunadamente sanó muy rápido, y se le notaba bastante felíz en ese lugar.
I asked a lot about Bambi, and they told me that one night when they were on their way to the farm, they found the little animal wounded in one of his lower limbs, wounded by a bullet, because apparently they tried to hunt him and he was lucky to run away, luck that maybe his mother did not have, normally at that age they walk with them.
These people took him and took him home, they cleaned the wound and as one of my husband's cousins is a doctor, she made some stitches in the wound to avoid infection and facilitate the improvement, fortunately he healed very fast, and he was quite happy in that place.
---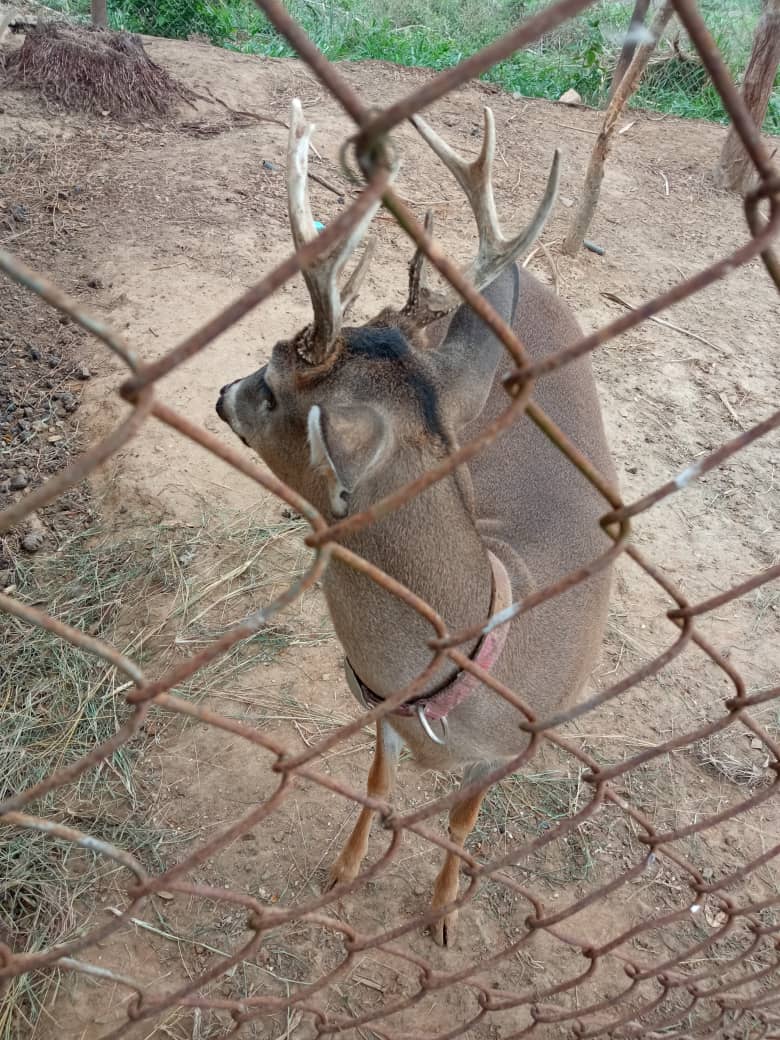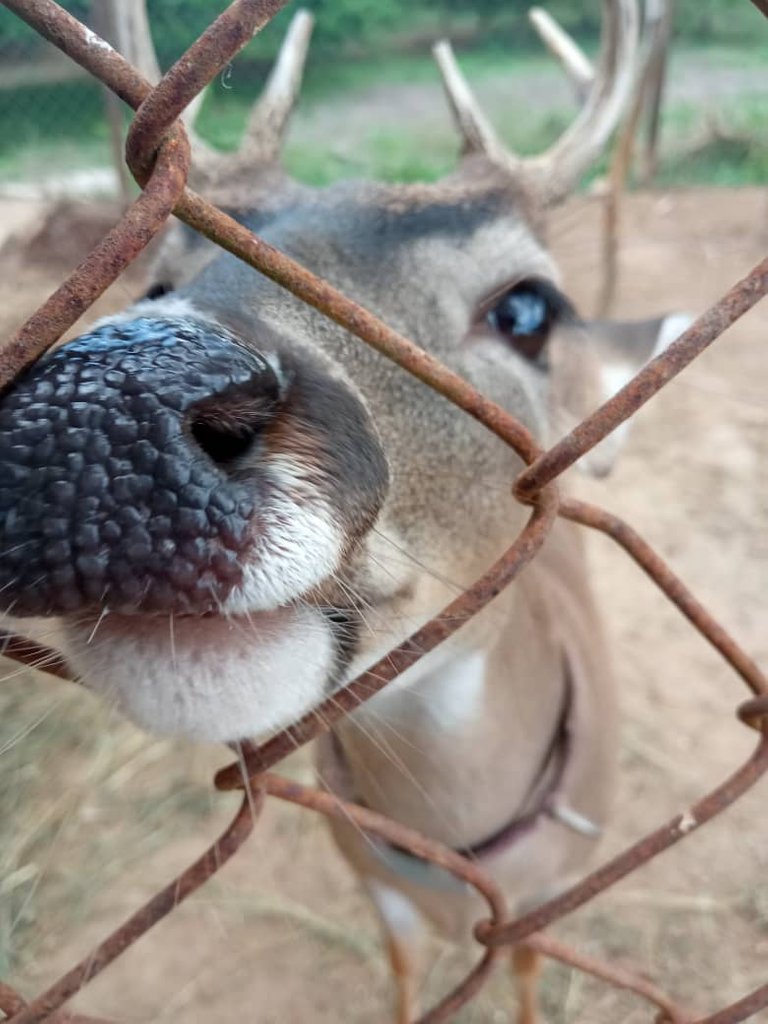 ---
Al verlo tan feliz decidieron quedarselo, hoy día cuidan mucho de él, lo alimentan con semillas, maiz, y granos.
Le hicieron una casita cercada dónde él se encuentra cómodo y todos los días lo sacan de ahí para que el juegue y corra por todos lados, hasta que el mismo decide volver al lugar, todo lo decidieron por su seguridad, la vida le dió una oportunidad a Bambi para vivir, y a ellos para disfrutar y ser parte de un hermoso acto al curar y cuidarlo.
When they saw him so happy they decided to keep him, today they take good care of him, they feed him with seeds, corn and grains.
They made him a little fenced house where he is comfortable and every day they take him out of there to play and run around, until he decides to return to the place, everything was decided for his safety, life gave Bambi a chance to live, and for them to enjoy and be part of a beautiful act of healing and taking care of him.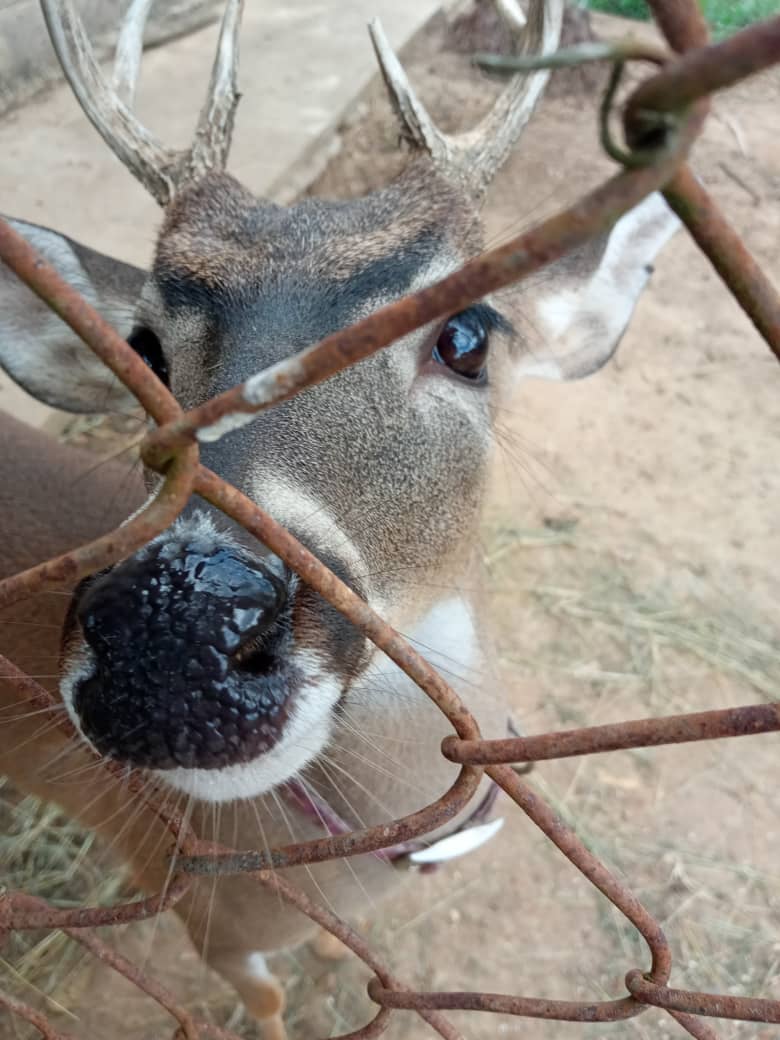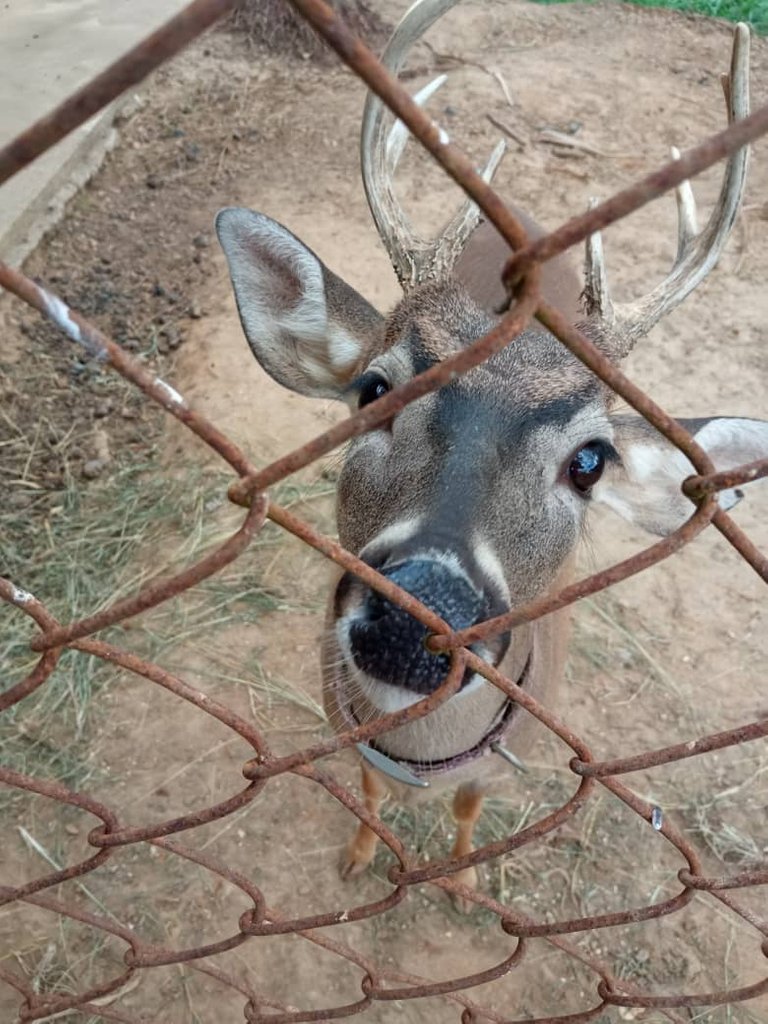 ---
Muchas veces la vida es injusta para esos animales que sufren el día día de ser cazados por animales peligrosos y no basta también por los humanos.
Cómo me gustaría que el mundo tomé un poco de conciencia y entienda que ellos tienen el derecho de vivir y ser felices en su entorno, no merecen vivir el miedo de que cualquier cosas o persona les hará daño, son animales hermosos que vale la pena admirar y cuidar de ellos, Bambi hoy es un sobreviviente de estos actos humanos, pero eso casi nunca pasa, no todos tienen la suerte de huir y conseguir personas como estás que los curen y cuiden de ellos.
Many times life is unfair for those animals that suffer every day of being hunted by dangerous animals and not enough also by humans.
How I would like the world to take a little awareness and understand that they have the right to live and be happy in their environment, they do not deserve to live in fear that any thing or person will harm them, they are beautiful animals that are worth admiring and taking care of them, Bambi today is a survivor of these human acts, but that almost never happens, not everyone is lucky enough to run away and get people like you to cure them and take care of them.
**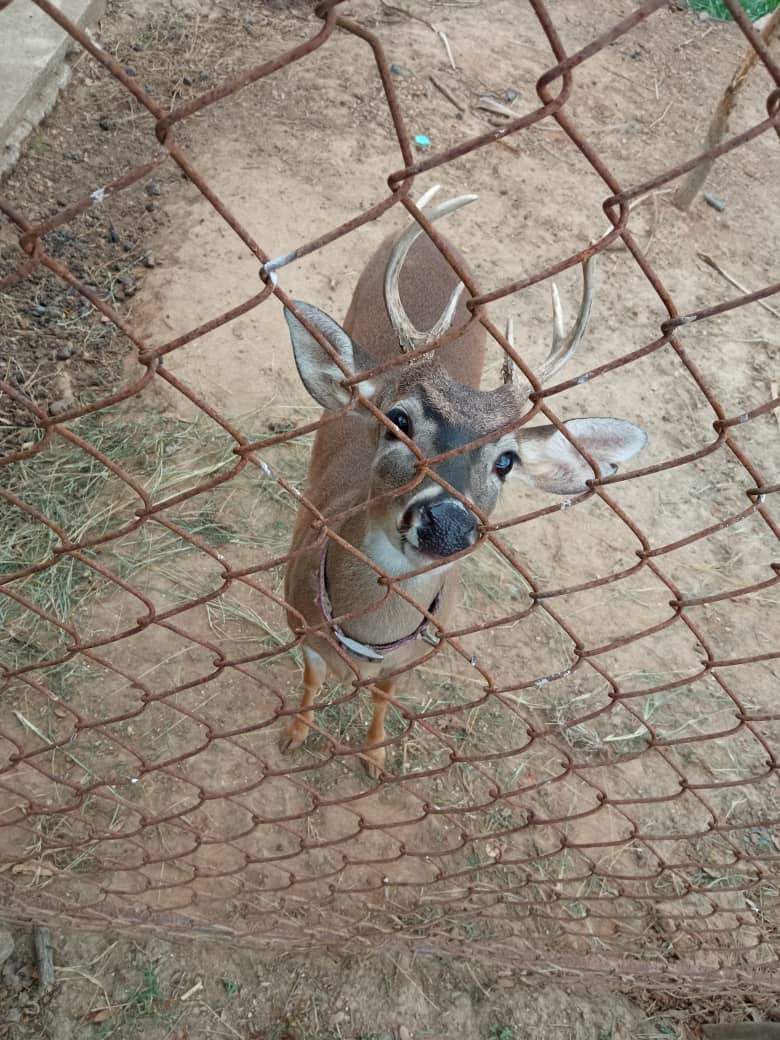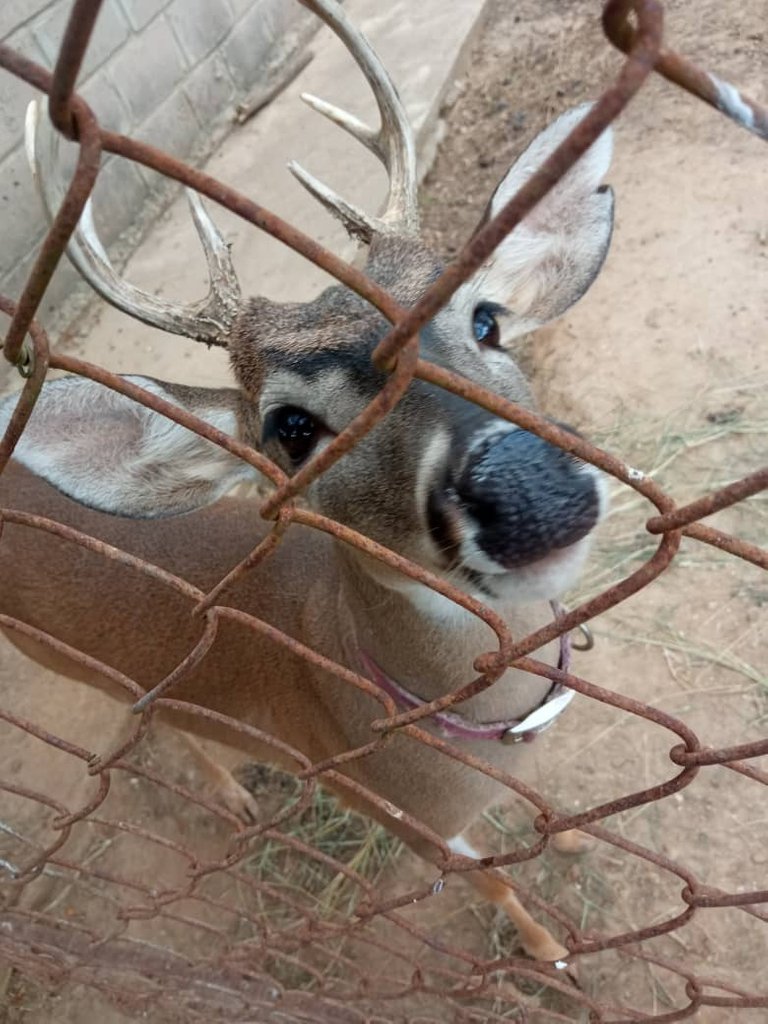 ---
Muchísimas gracias por su atención, espero poder seguir compartiendoles en los siguientes post más hermoso animales.
Thank you very much for your attention, I hope to continue sharing more beautiful animals in the following posts.