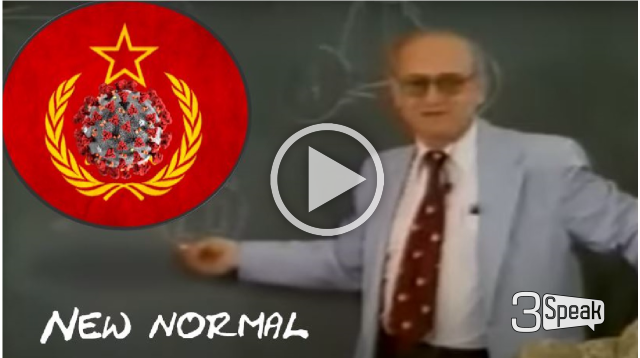 ---
All of the politicians and medical "experts" seem to be reading from the exact same script: "This is the new normal, and it won't end until we have a vaccine."
Something profoundly sinister is unfolding across the entire planet, using the pandemic as justification for its fruition.
Mirror of "Resurrection Europa" (published 27th of March 2020)
"Next stage is of course crisis. It may take up to 6 weeks to bring a country onto the verge of crisis. (...) And after crisis, violent change of power structure and economy you the period of so called "Normalization". It may last indefinitely. Normalization is a cynical expression of Sowjet propaganda."
Yuri Bezmenov, 1983
---
▶️ 3Speak