Hello Friends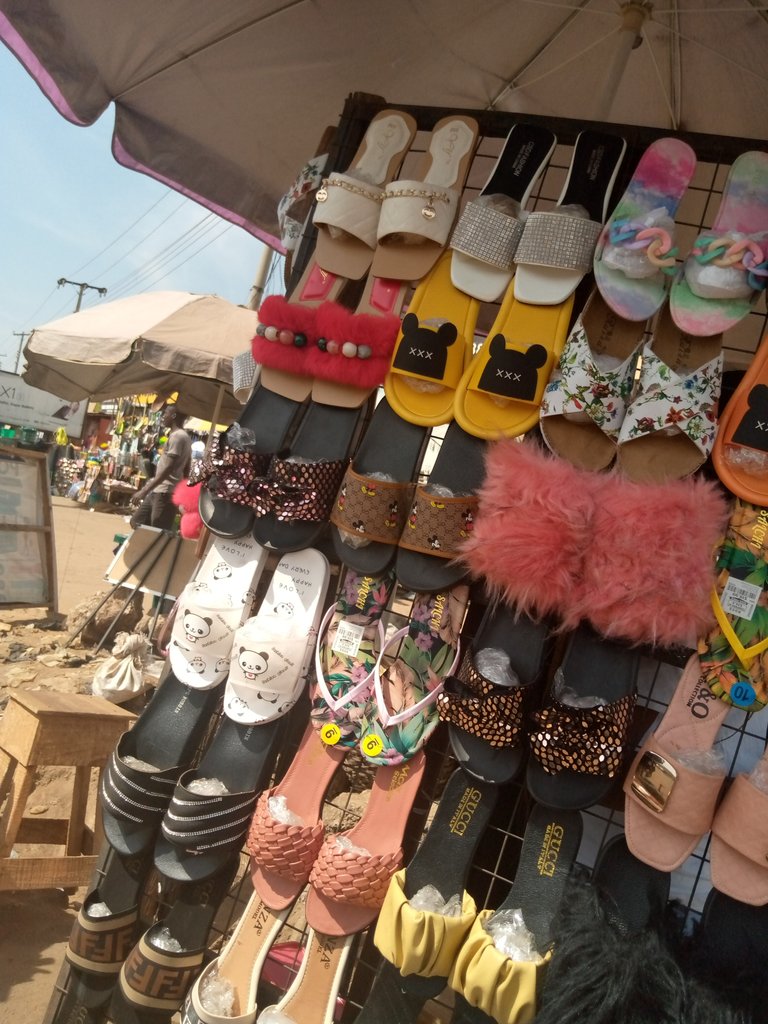 Necessity sent me to town today to get some tailoring materials, I will wasn't even keeping track of the the days until they started calling Jummat prayers around my neighborhood that I realize that today was Friday.
I got some damaged sewing machine spare parts and some lining and zipper for some clothes.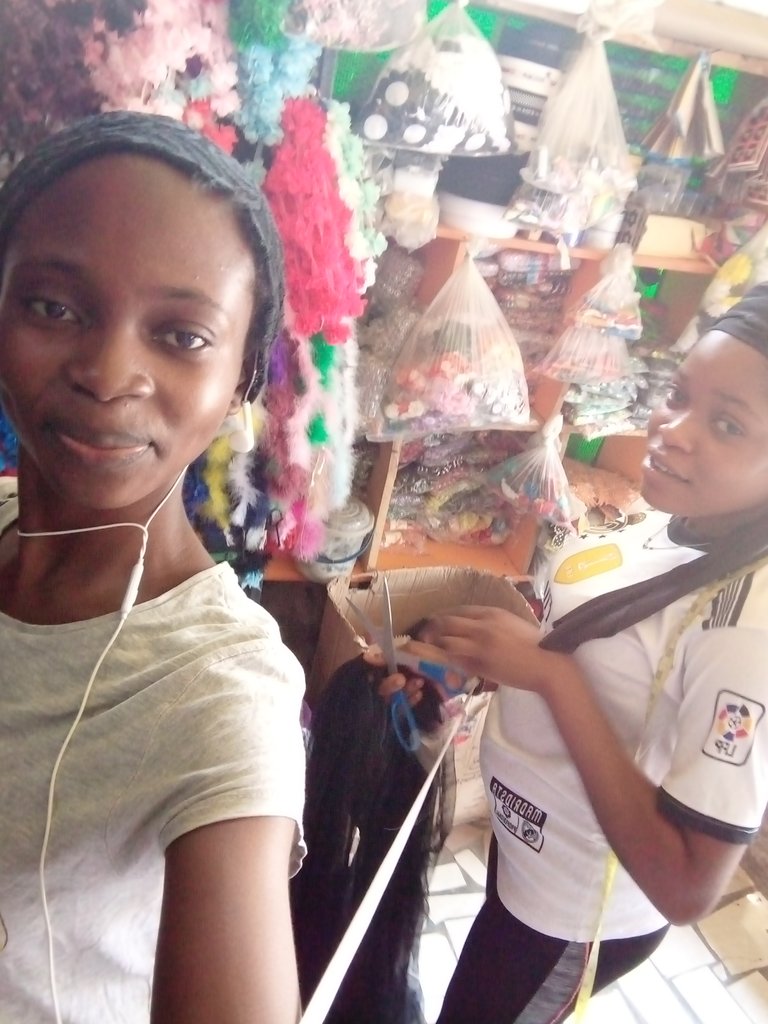 ---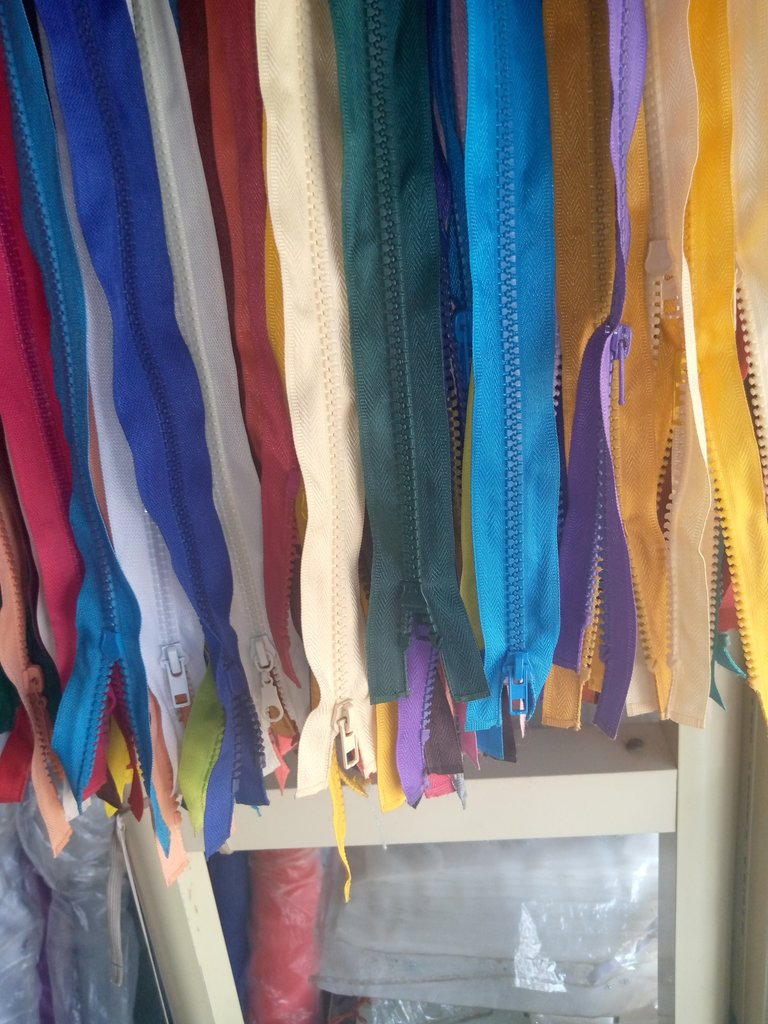 ---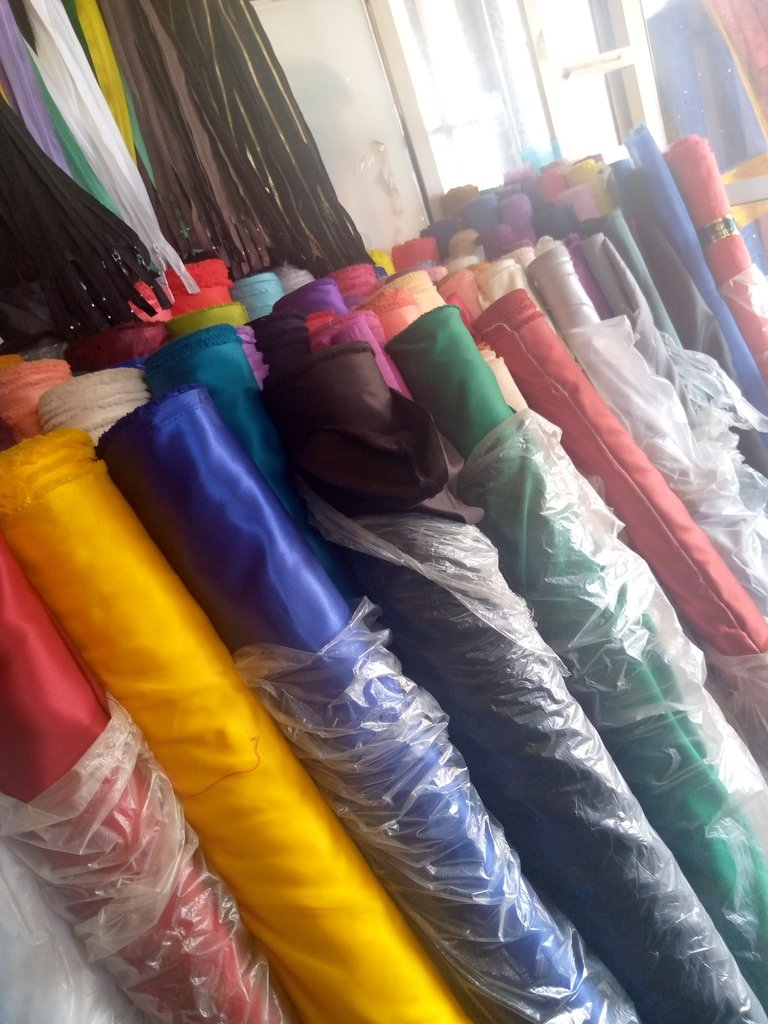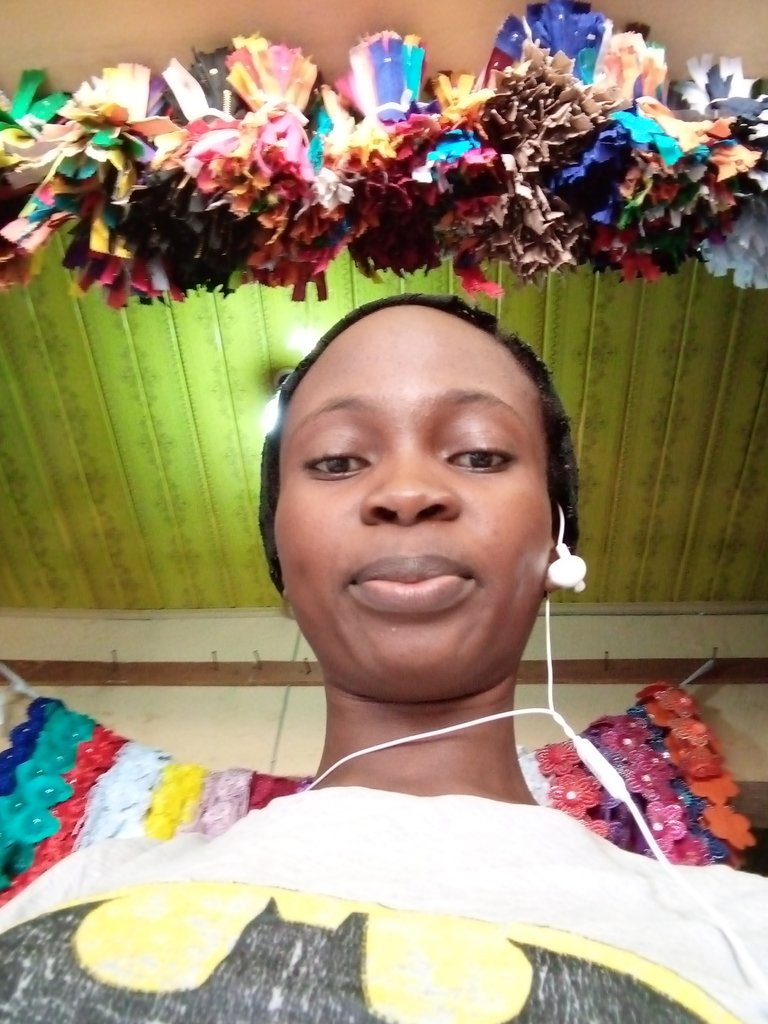 The shop owner just restocked and got so many colorful underlinings that caught my attention.
---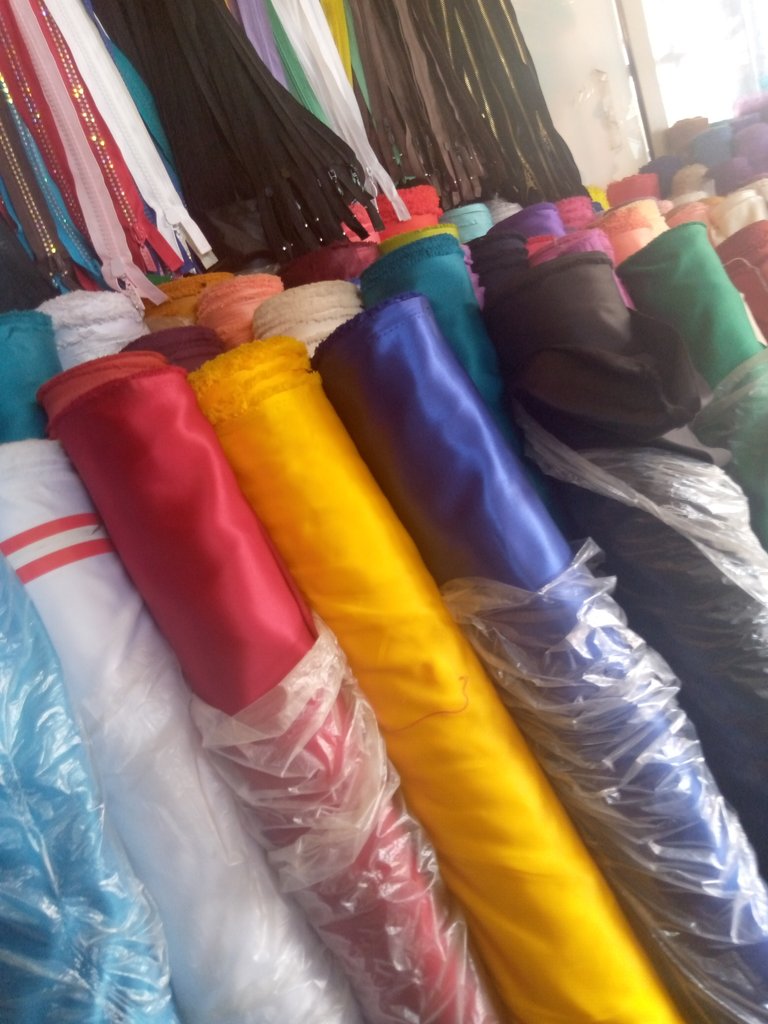 Going down the streets I saw these slippers and sandals seller displaying some beautiful footwear by the road, I was just not too fortunate to be with cash, I would have purchased a pair for myself but I guess that can still wait for the next budget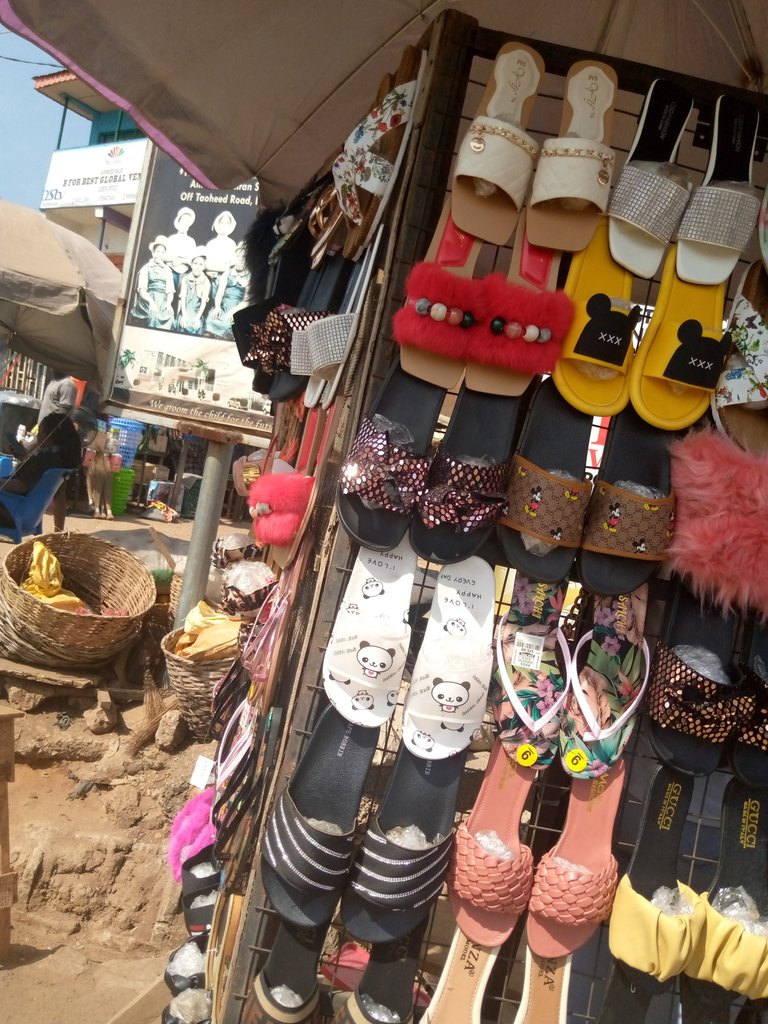 I will just not pass by a fruit seller and not purchase some for myself and having spoke thesame language to the Hausa fruit seller because am also bilingual and could understand Hausa he gave me special treats and some free fruits, smiles 😂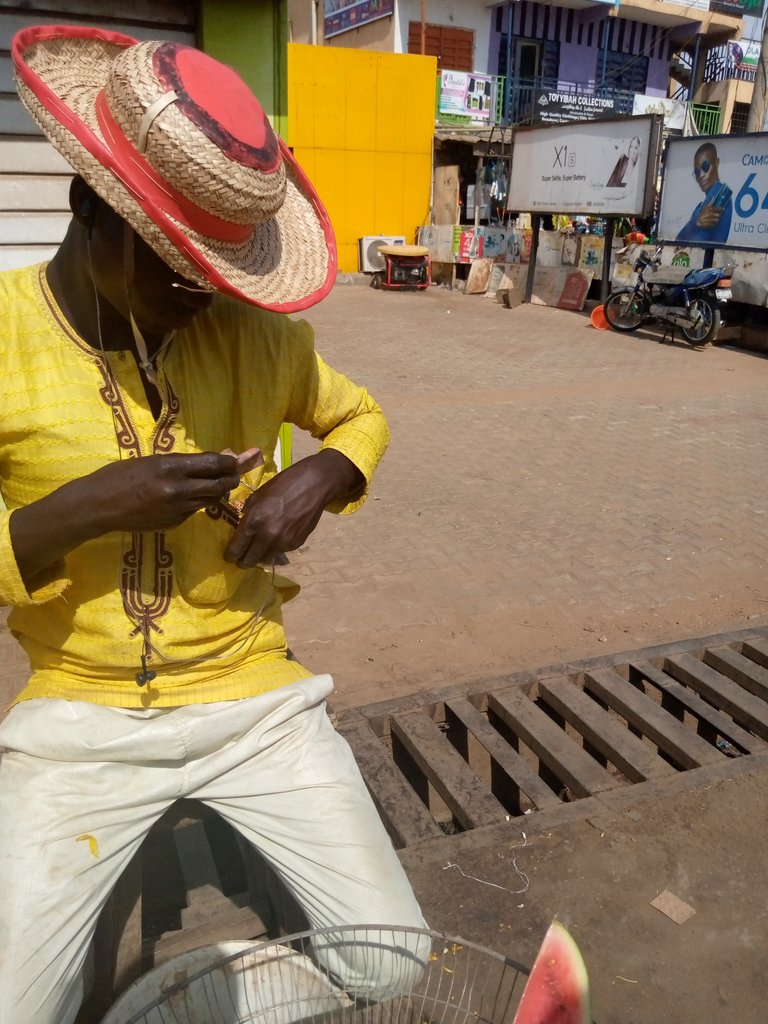 ---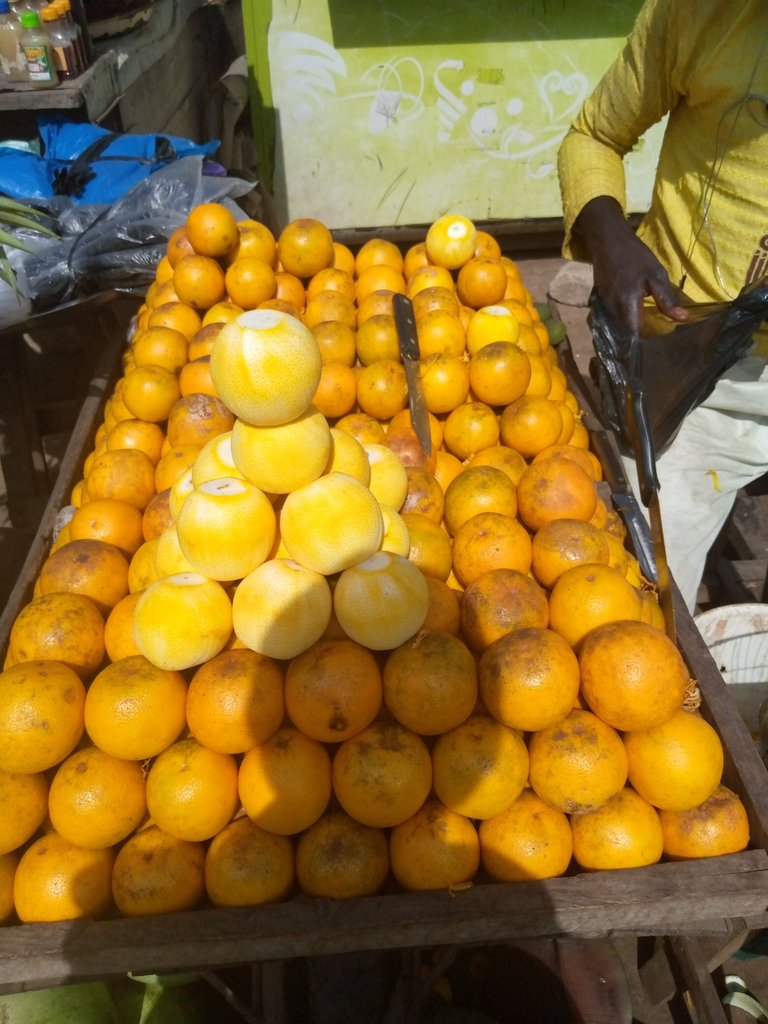 ---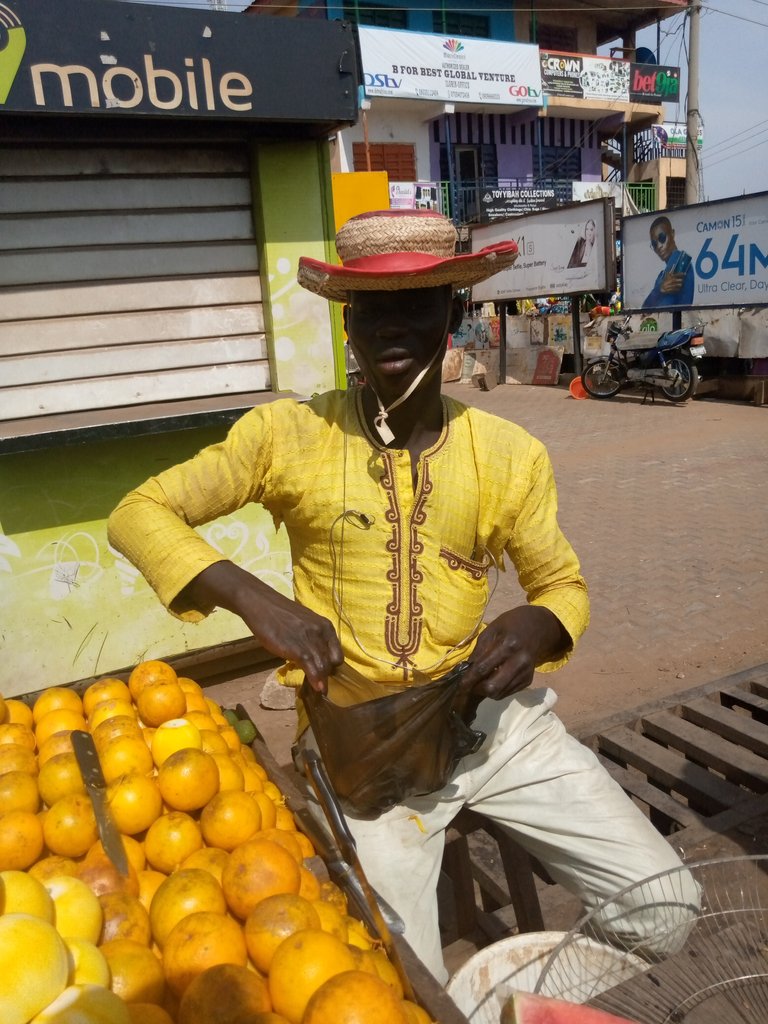 Its always refreshing to go out once in awhile after several hours of working and sewing and I guess I will make it a hobby to start taking a walk out of the house often.
Aside going out go purchase stuff am usually confined go the four walls of the house.
Thanks for viewing my healthy market Friday outing.
Do Have a peaceful night, from yours truly Mira clothing and textile