Hello Hiveians
Yes today is the beginning of a new year and am not sure if posts for market Friday can still hold, I just can't keep my excitement to myself but to share and talk about this rare privileged and an opportunity to purchase my own industrial sewing machine as it is popularly called here.
I have been into fashion for about a year now, learning how to cut and stitch clothes and working with the manual one could be very tiring and time consuming .
I received some show of love in cash these season from family and friends coupled with the HBD I got from my post on hive to purchase this machine at a huge sum of $368
Thanks to @gloriaolar's mum who took me in her car with so much parental guide and advice on how to go about it.
She was such a blessing that even when I was almost stranded because of the hiked price of the machine, she unexpectedly came to my aid and added to the remaining bills.
It was such a dream come true and a pleasant way to start a new year, trucks delivering goods from different location can be seen offloading the machines they brought to the state for sale and, traders are storing their good in the store rooms while waiting for potential customers to trip in.
Prices of these machines were hiked due to the devalued nature of naira compare to the USD and goods often times triple their original price after been shipped in.
Nevertheless I can't sew or do anything with the money if I don't purchase my needed items at whatever price they are been sold.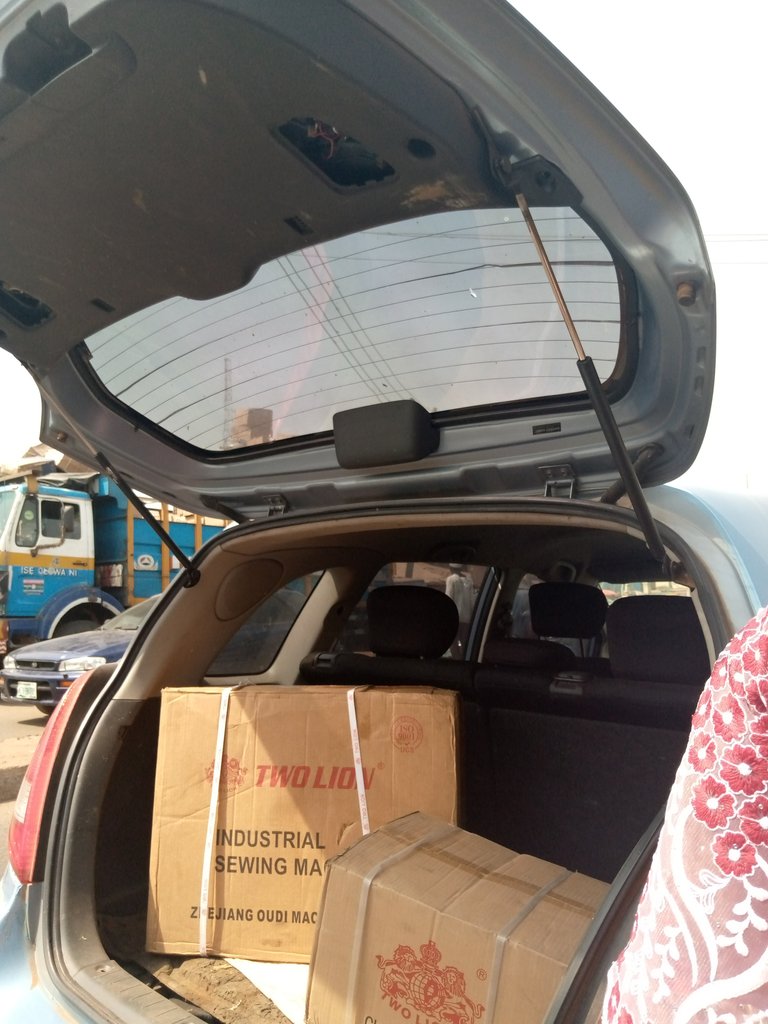 ---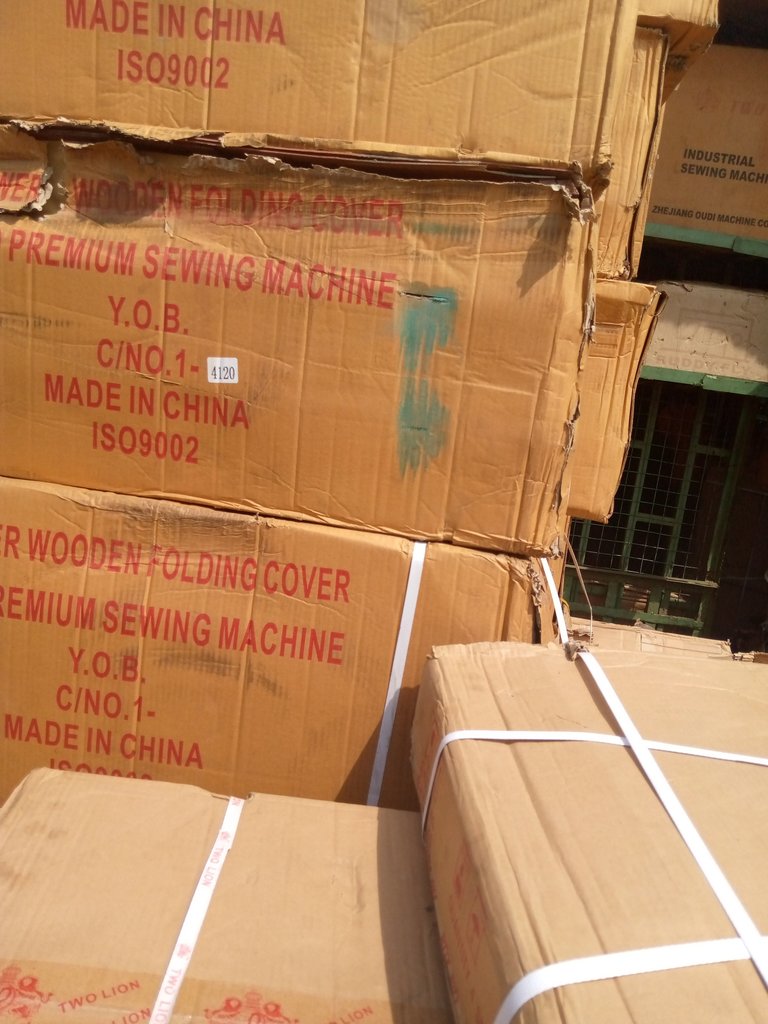 ---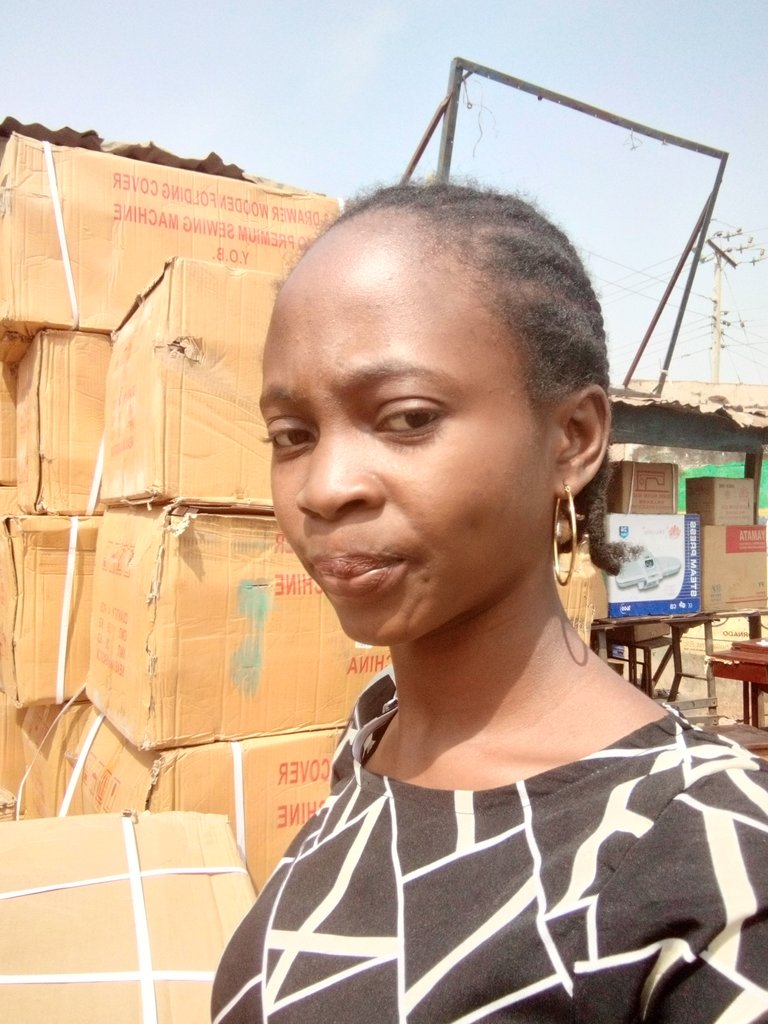 ---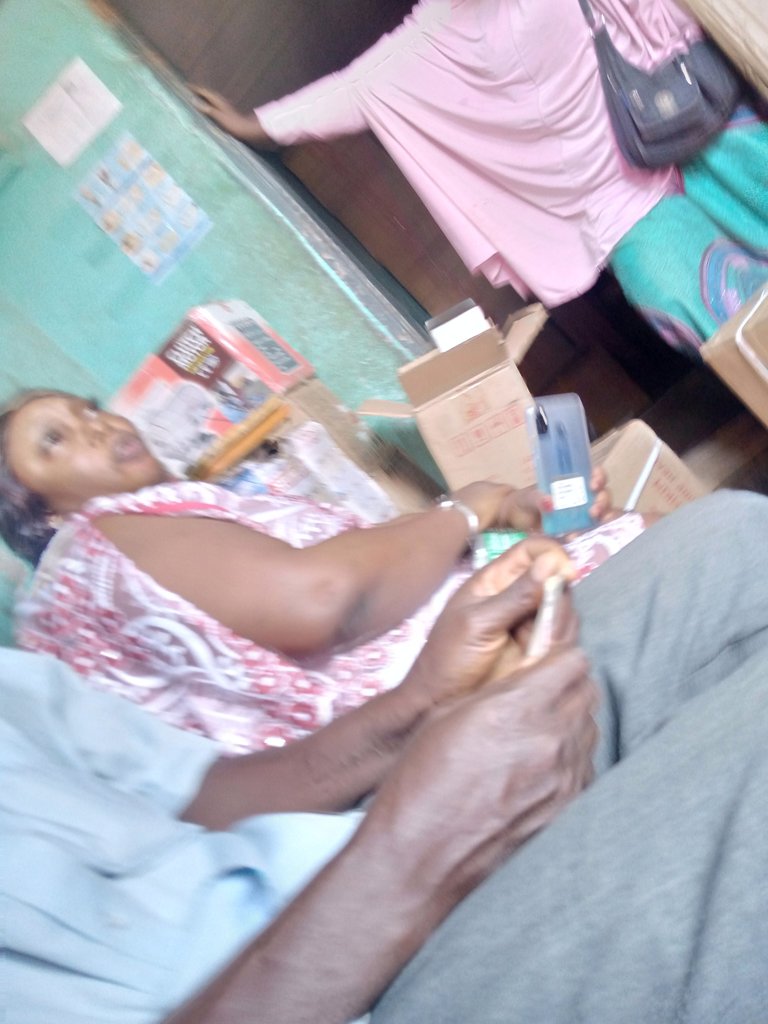 ---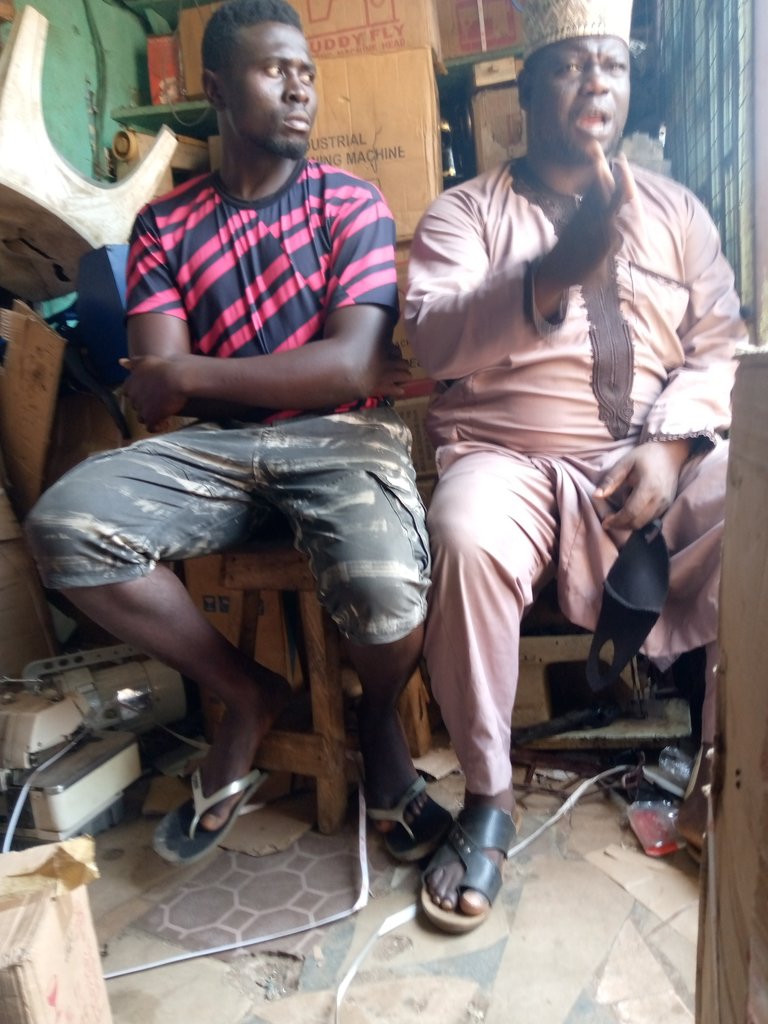 ---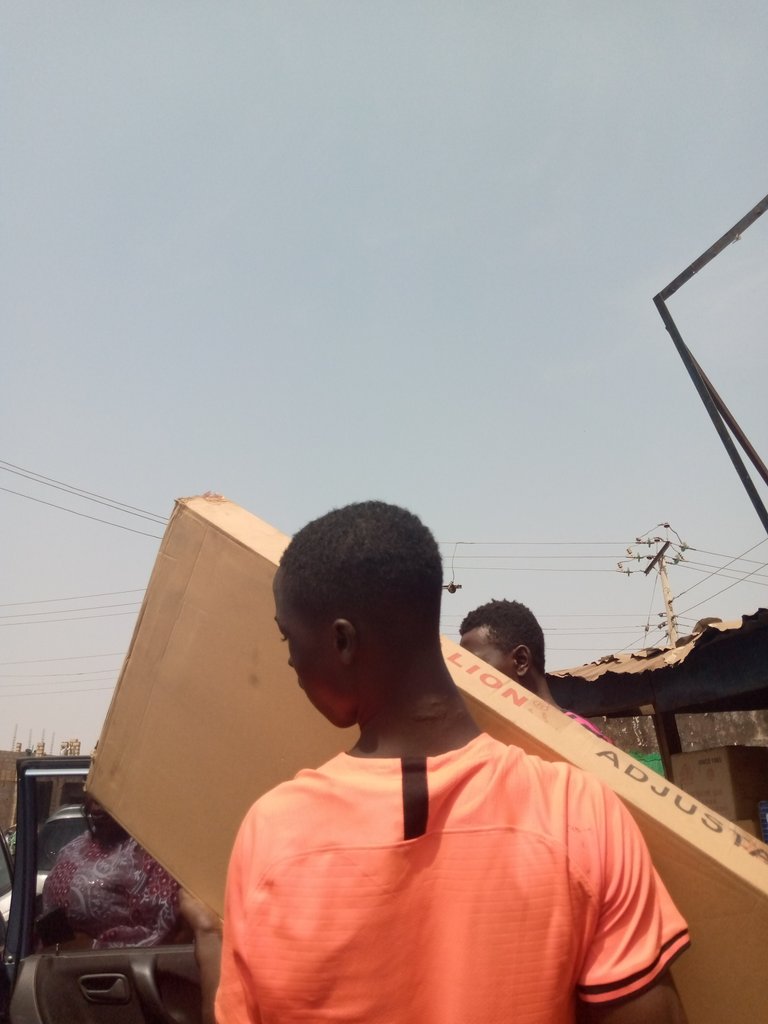 ---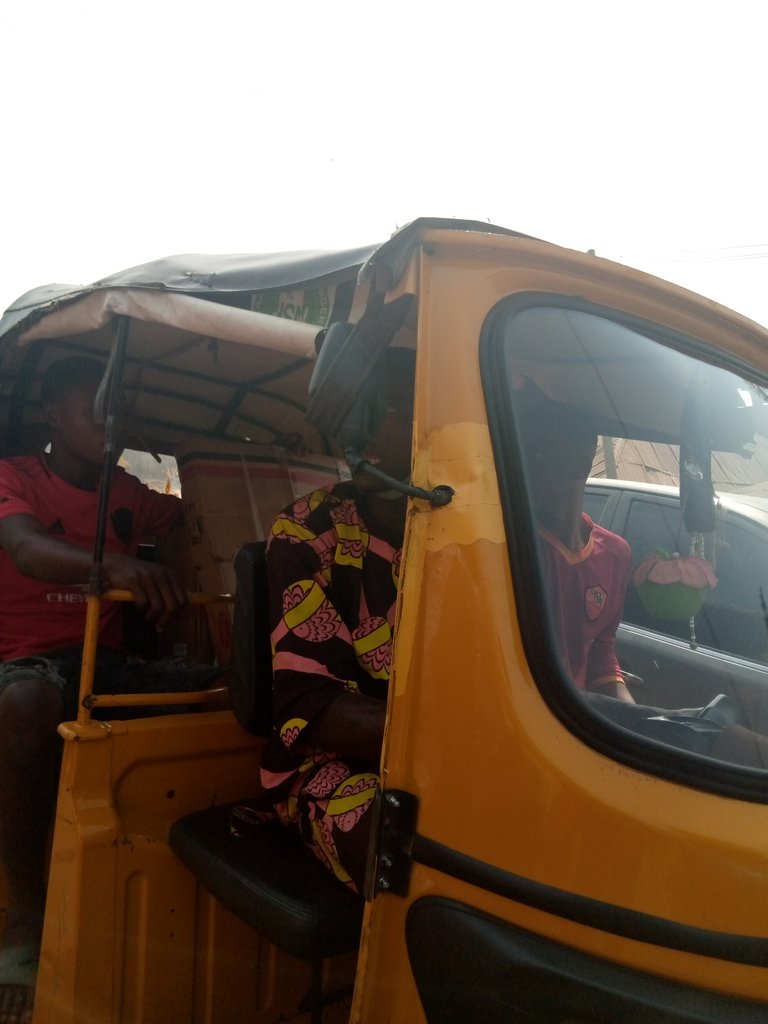 ---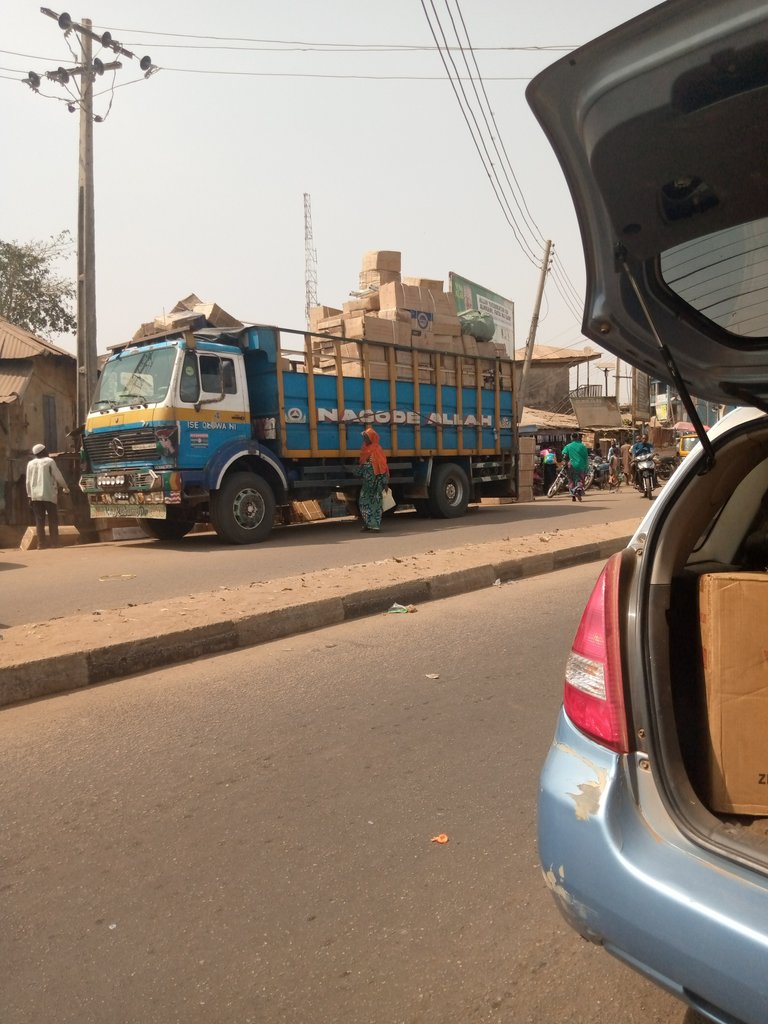 ---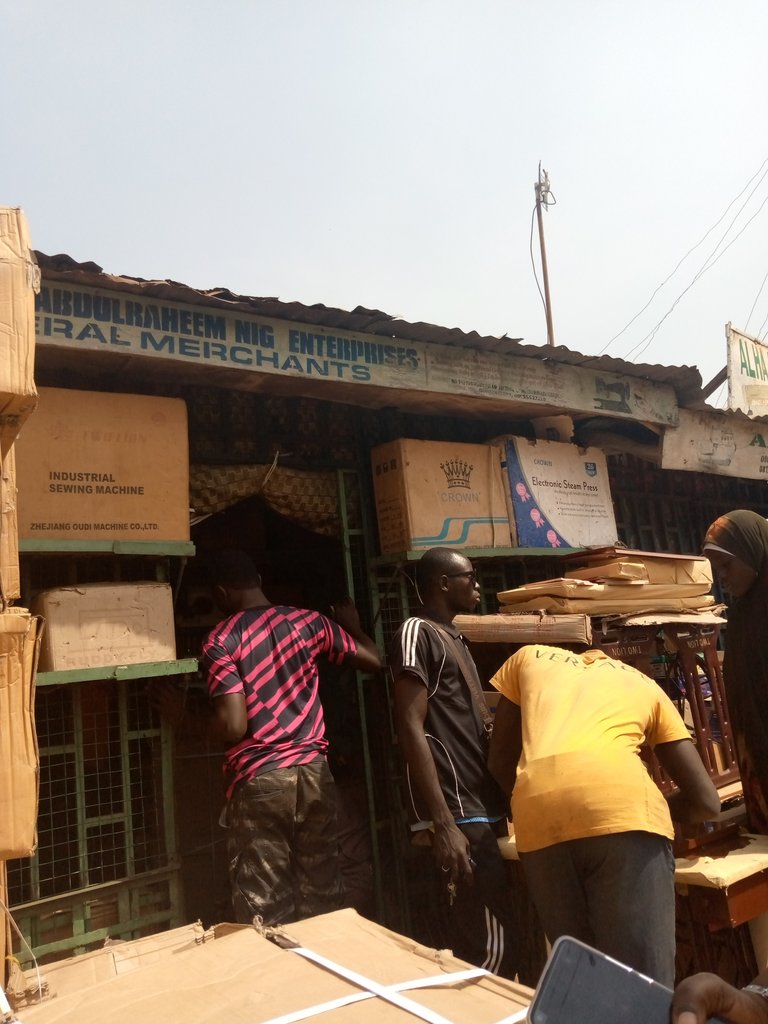 ---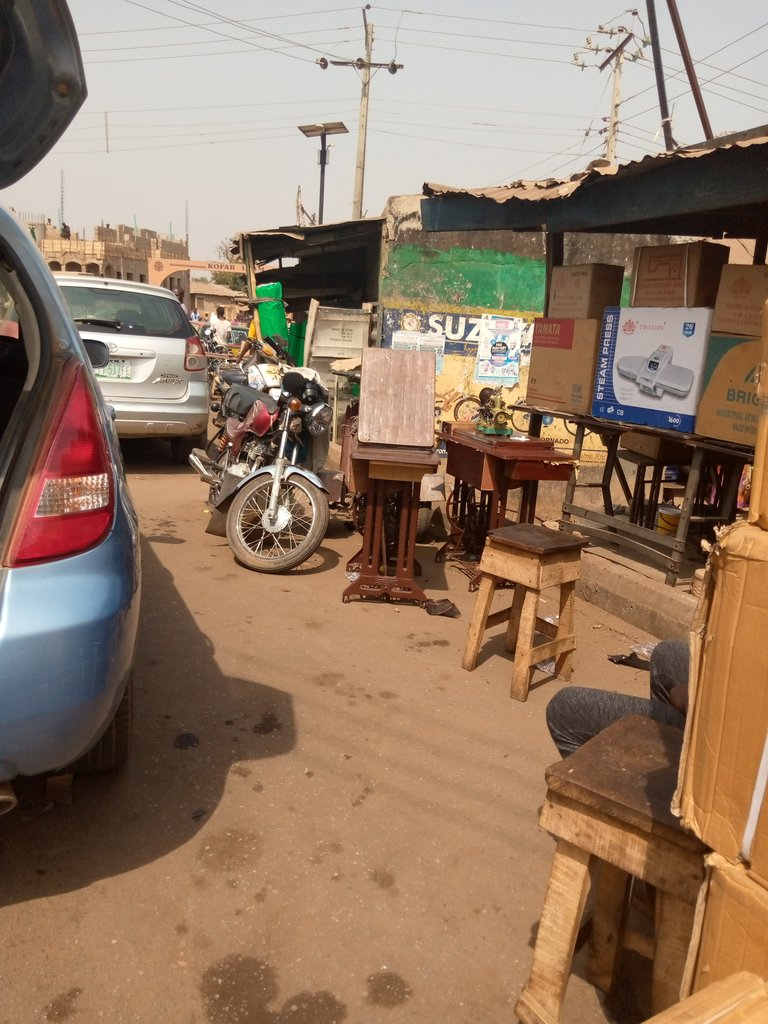 That was how the bargain and purchase of my electrical machine went, thanks to @Peterale for driving us around the town and helping with uploading the car with my goods.
I appreciate all the good people around me who work tirelessly to see that I have good success in life.
I still need some engineering work fixing and mounting all the pieces together.
Thanks for taking out time to wish me luck and good success for a new year