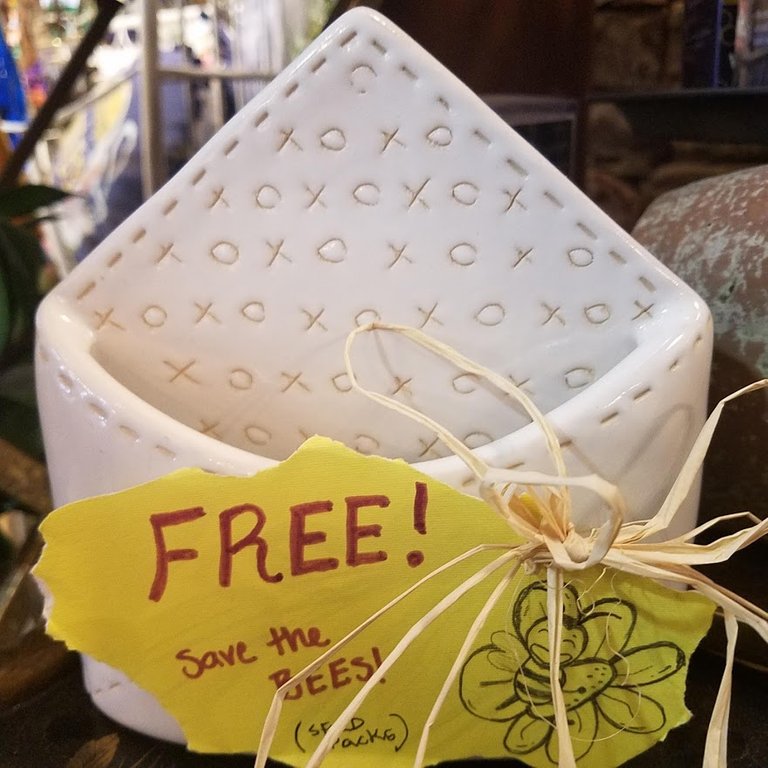 Go ahead! Take one! They are free!! It is a FREE Feed a Bee Wildflower Mix Seed Packet. They were a pretty hot item and I think I got the last of them unless of course, they fill up again. I am sure they will, it is one of the wonderful things about my nursery. No gardener left behind. I plant a section in my garden specifically for bees. Just like a butterfly garden a bee garden is meant to attract bees. I want to assist in the conservation and reproduction of bees. We can all do this if it is possible to create a habitat for them. It's pretty basic. Bees perform the act of pollination. Approximately 1/3 of our food supply is pollinated by bees. It comes as no surprise that bees keep plants and crops alive. If we have fewer bees, it will mean lower availability and most likely higher prices of fruit and vegetables.
Pollination is where bees or other insects move pollen from one plant to another, fertilizing the plants so that they can produce fruit, vegetables, and seeds. So much information on bees!
Today is #MarketFriday initiated by @dswigle (Denise, that's me!!) Join me as we share our markets across the globe. I always look forward to seeing what you send me! It is amazing to see the different markets and cultures of our friends here on Hive.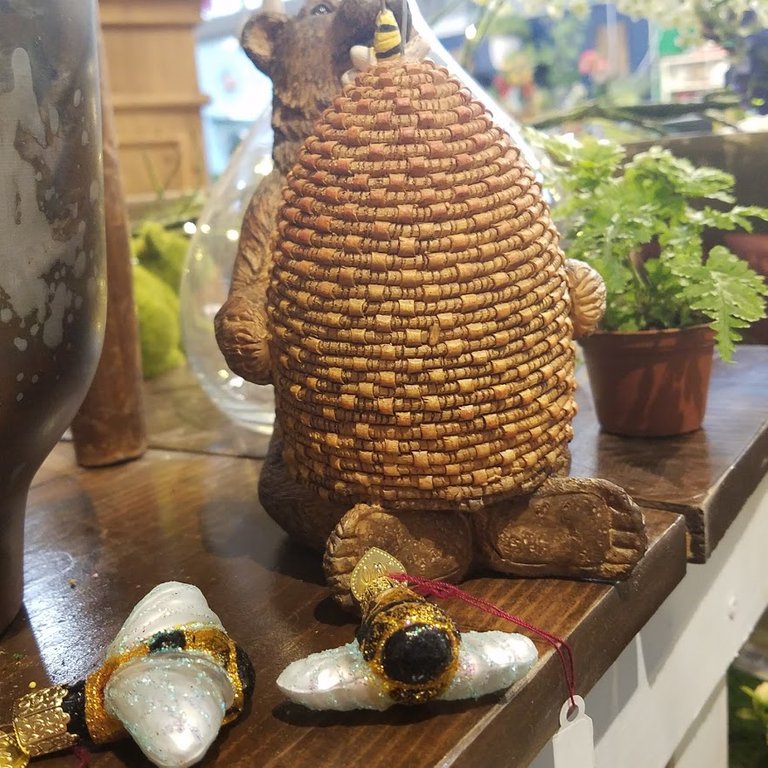 While I was at the local nursery, I noticed they had bee ornaments and a hive! (Get it, Hive/hive?) Of course, I had to have one and I placed him on my Easter Tree, sans the Hive. He is destined for the Christmas tree, but, not until he has finished his long summer/fall nap. So, yes. I bought my be but left the Hive behind.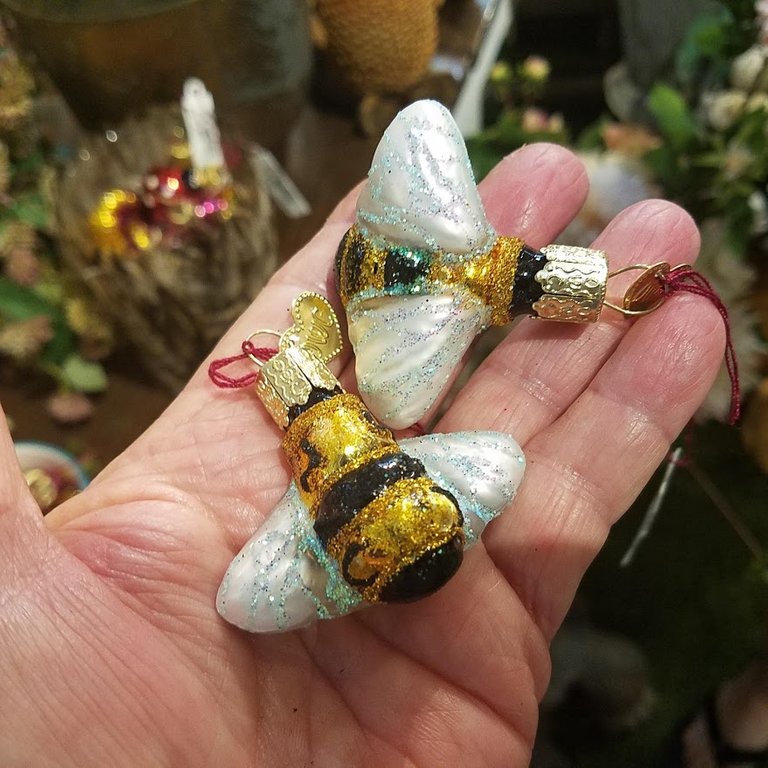 What I really came in for was seeding to attract bees and see if they had any bee hotels They are used by the hole-nesting bees. The sort of reminded me of a birdhouse except they had hollow reeds or cardboard tubes inside. You can make one or order one here or make one here. It will provide a nice space for them. Different bees have different habitats. Another must have item? Acess to water. Birdbath with a few stones in so they don't drown.
How to Get Free Seeds



Sign Up for Seed Catalogs. Seed companies often send first-time customers high-value coupons
Participate in an Online Seed Swap or Exchange
Find a Seed Library
Host a Seed Swap Party
Watch for Free Seed Listings on Craigslist and Facebook Marketplace
Take Advantage of Free Seed Offers
Save Seeds From Your Own Garden
I saved seeds from last year and I am ahead of the game! I have marigold, coneflowers, zinnias, to name a few. I have about six more different ones. I probably have 3,000 Marigold seeds, no lie! I started spreading them along those back roads, close to the forest. Plenty of water and some nice shade for hot afternoons. I will be raining one night here this weekend, which will give them a good chance of survival.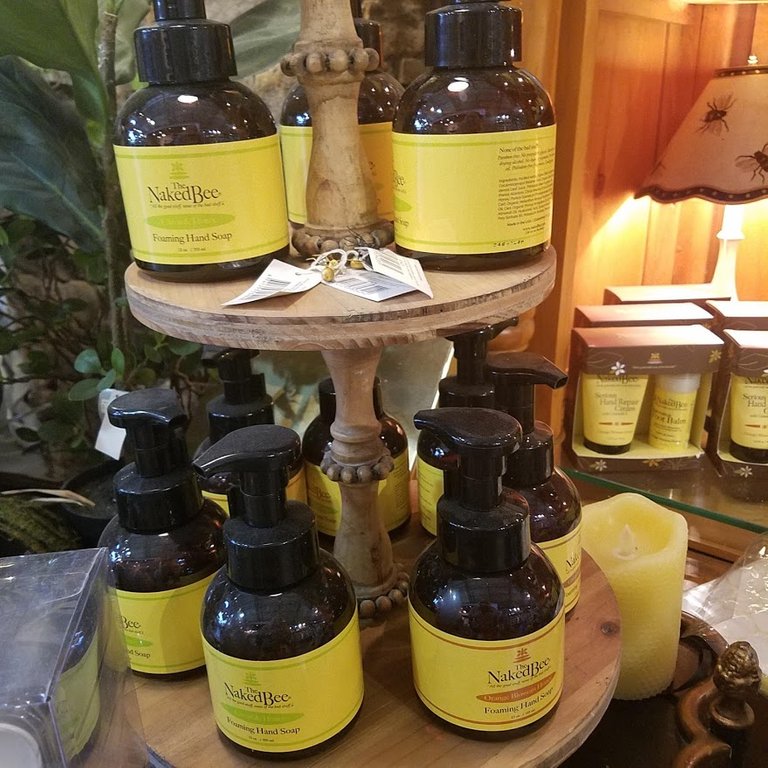 All sorts of products are made from honey. It surprised me that they have so much use, and some of them have nothing to do with consuming it. See the laundry list here.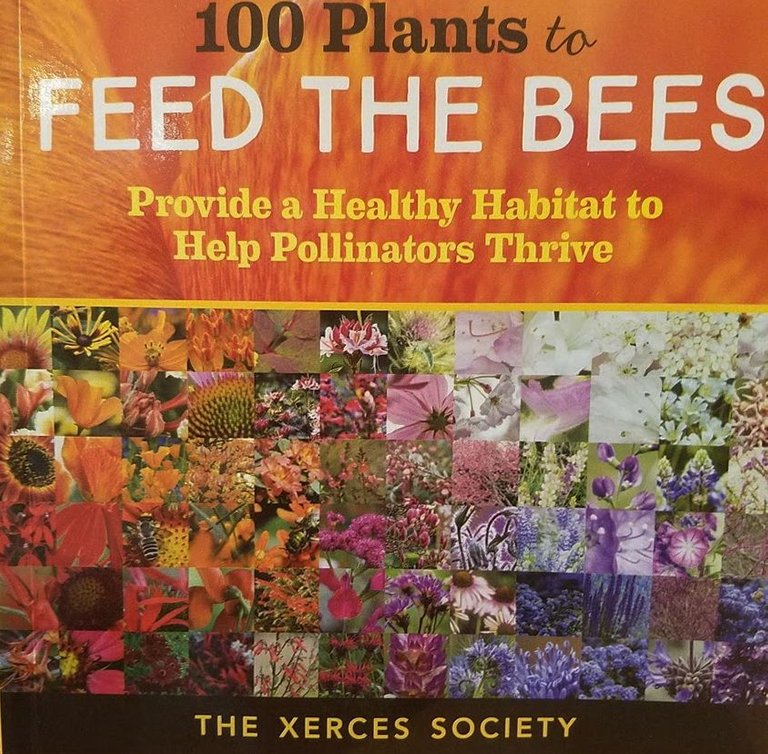 Rules of the Road
Go to the market, or anywhere that you pay money for a service.
Take pictures! Be creative (or not, we don't judge!)
Tell us a little bit about the market, what brought you here?
Post the picture(s)
Use the MarketFriday Community Platform to post #hive-196308
Or drop the link into the MarketFriday post so I can find it
Have fun!

Please leave the link to your post here so it can easily be found by others. It helps you and me to have them in one place. Where else can you take such a quick trip around the globe? Thank you so much for joining us!! ❤
I will admit to buying some Mead, Mead is an alcoholic beverage created by fermenting honey with water, sometimes with various fruits, spices, grains, or hops. The alcoholic content ranges from about 3.5% ABV to more than 18%. The defining characteristic of mead is that the majority of the beverage's fermentable sugar is derived from honey.
Celebrate World Bee Day on May 20th!
And just like that, this post is done. I hope you had a good time and learned a little something new. As always, I want to thank you for taking the time to visit, and just remember, #MarketFriday loves you! Thank you for supporting the challenge! Have a most fabulous day! Cheers!!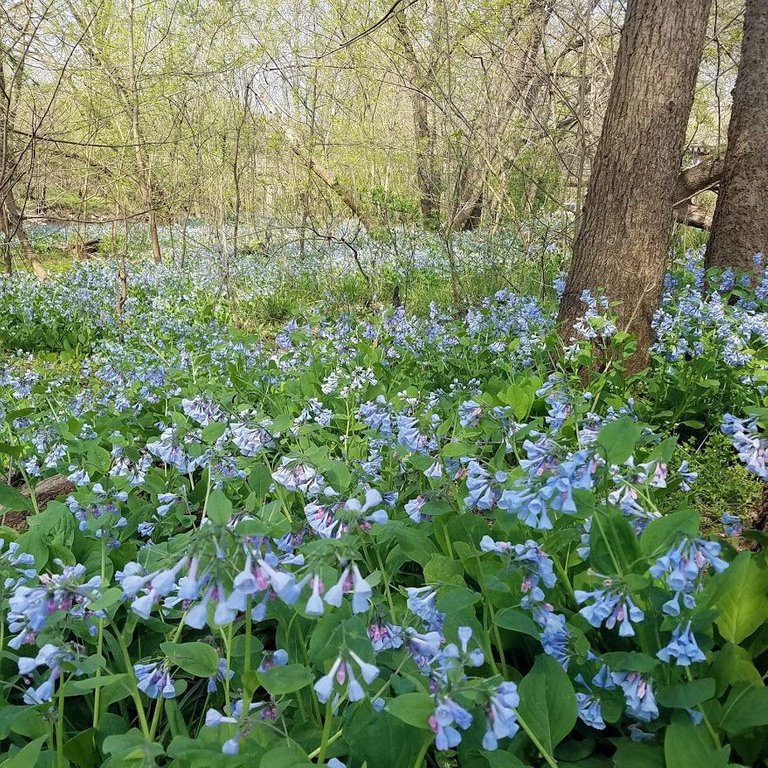 As always, there must be flowers to color my world. #alwaysaflower Thank you for participating in my flowers loving ways. The bluebells are here! :))
Even though many places have been cleared to carry on as normal, please wear a mask when you go out and use proper social distancing.

---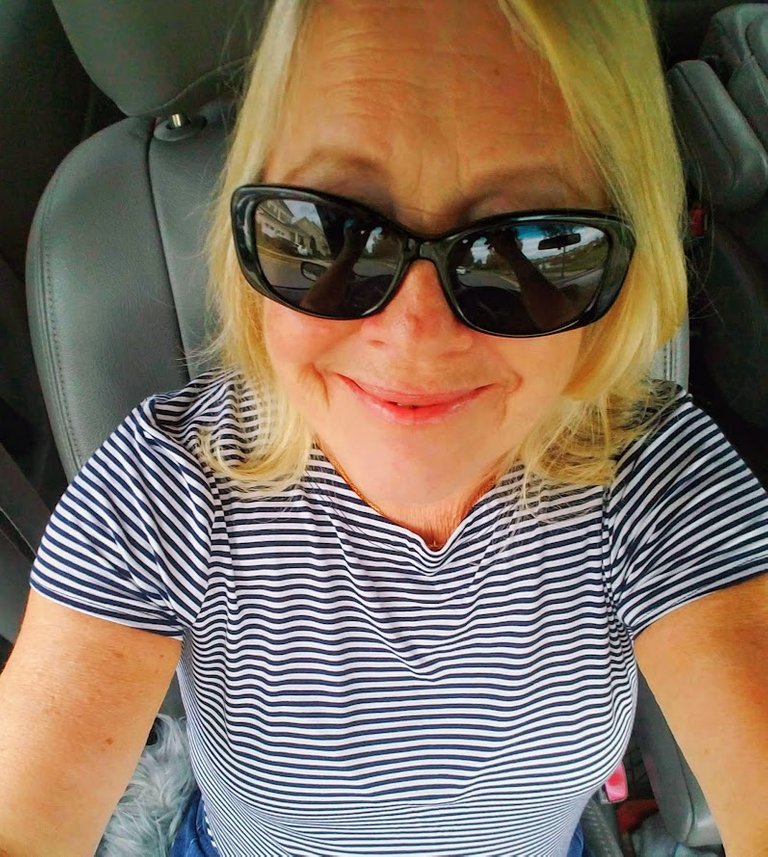 ---
Thank you for visiting my post 💖 Always remember, kindness counts. Wherever you go, whatever you do.

#TeamUSA is a growing community of quality-content people from the United States or those living here. Check us out on Discord!