Sun, Tan and Tea with Market Friday: Beach Day!

Today is #MarketFriday initiated by @dswigle (Denise, that's me!!) I hope you will join me as we share different markets across the globe. They are as different and varied as the countries themselves, and I always look forward to seeing what comes my way! Come. Sit down. Relax. Enjoy the shortest trip around the world you have ever experienced, taking in a market from somewhere different than what you have. And always remember #MarketFriday loves you!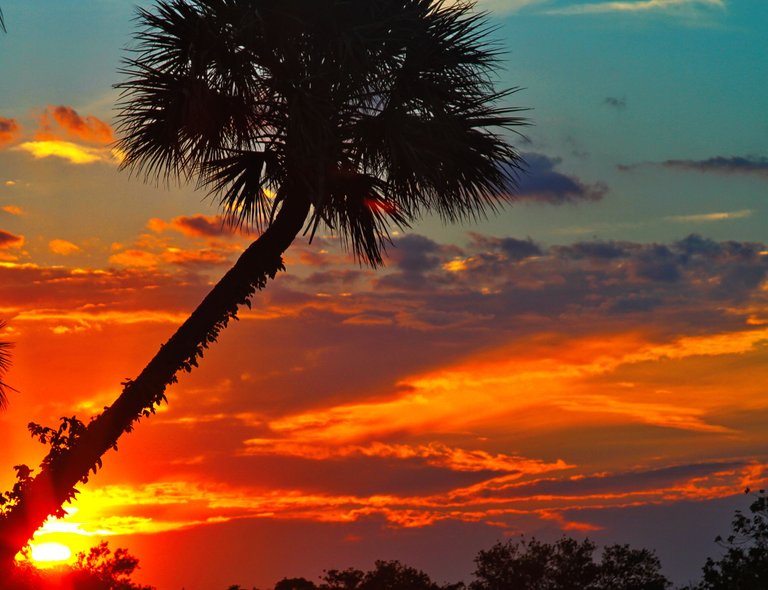 Whenever I get a chance, which is next to never, I like to meet up with one of my sisters and go out to lunch, or the beach, something that joins us for even a few hours of time. We both happened to be in the vicinity of Cocoa Beach, Florida, a sunny little haven of sun and sand on the East Coast of Florida, not far from Cape Canaveral where Nasa launched the space shuttles.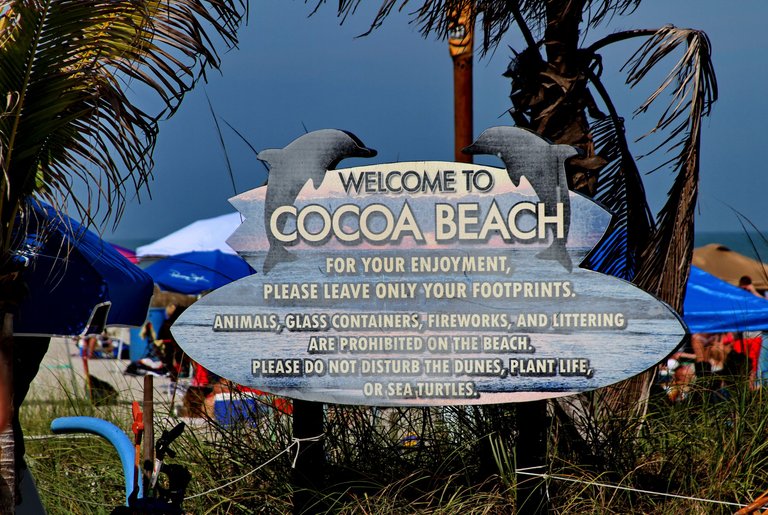 I was there for Spring Break one year, not on purpose, trust me. You don't get this old by attending spring break year after year. It wears off. But, it is popular because Cocoa Beach is one of the very few that allows alcohol on the beach. The only caveat to that is that it cannot be in a glass container. It's the law. I have to say that for the most part, people seem to follow the rules.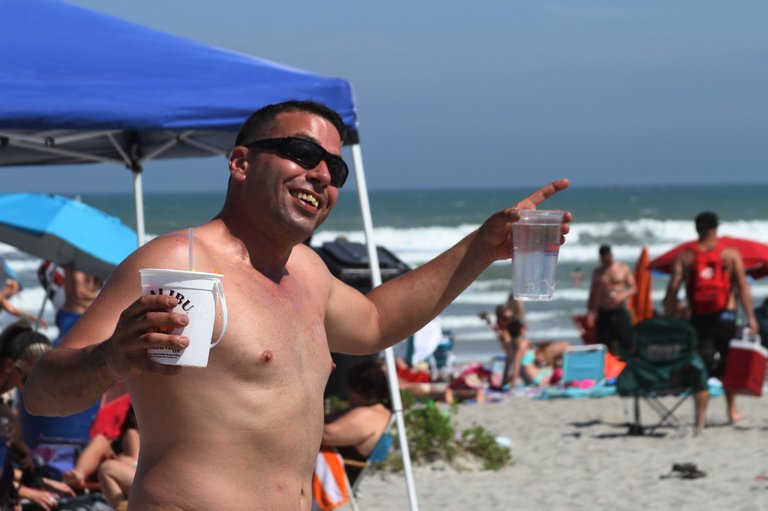 They even drink water sometimes, but, not always. The weather is most agreeable, all year long. I lived there for one year and couldn't believe that the sun shone a ridiculous amount of time, all year long. Even in January, I could sunbathe. I was a Northerner, so it was a perfectly respectable level of warmth to bare most of your body to the sun.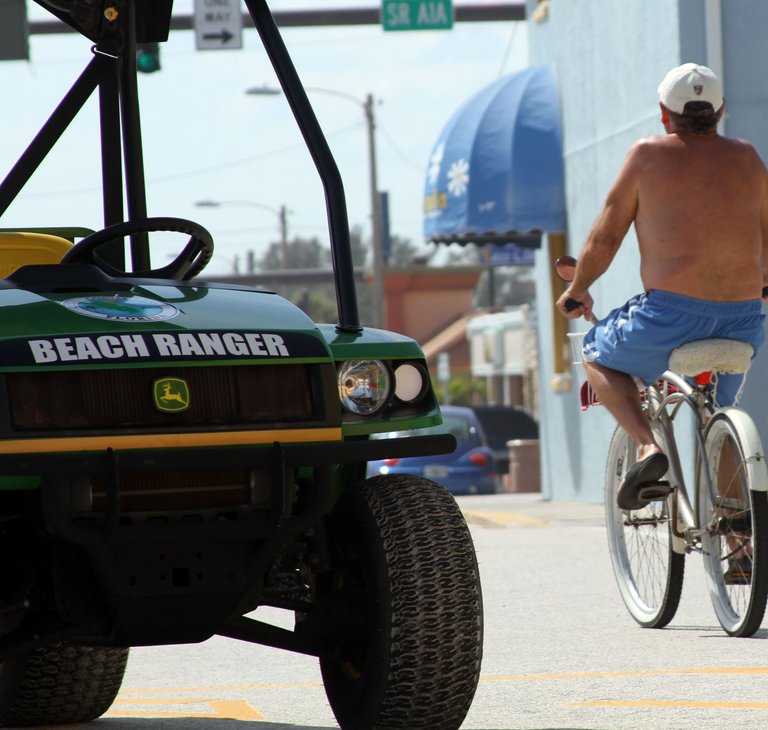 The modes of transportation are as varied as the people. Bikes, three-wheelers for the more genteel crowd, mini jeep vehicles, golf carts, scooters, motorcycles, and of course, the shoe leather express.



There is no shortage of waves and the beach is always with a good crowd. I will say that I can sit on the beach and see the sharks some days, out beyond the surf line. The beach is littered with seafood restaurants, some of them are holes in the walls, but, the food is generally good and freshly caught.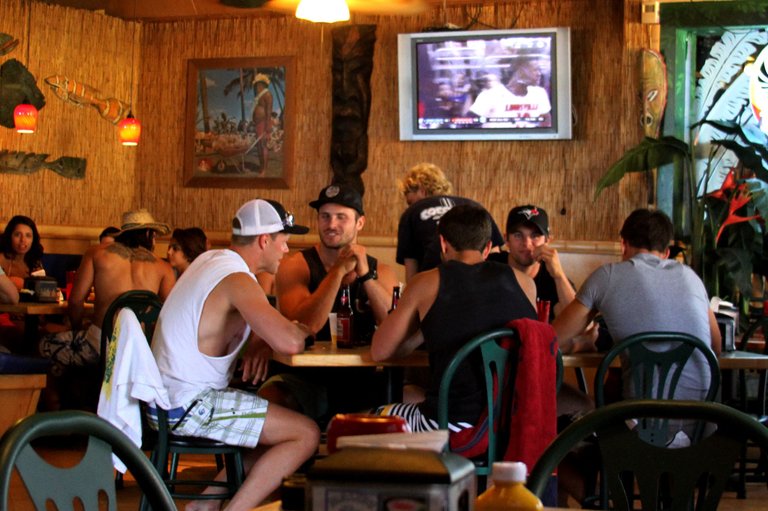 I hadd fresh scallops and fried clams with a nice fresh salad. Beer was the drink of the day, but, I opted out for a little iced tea.Eating was fun, but, I really need to get back to the beach. Sun and fun.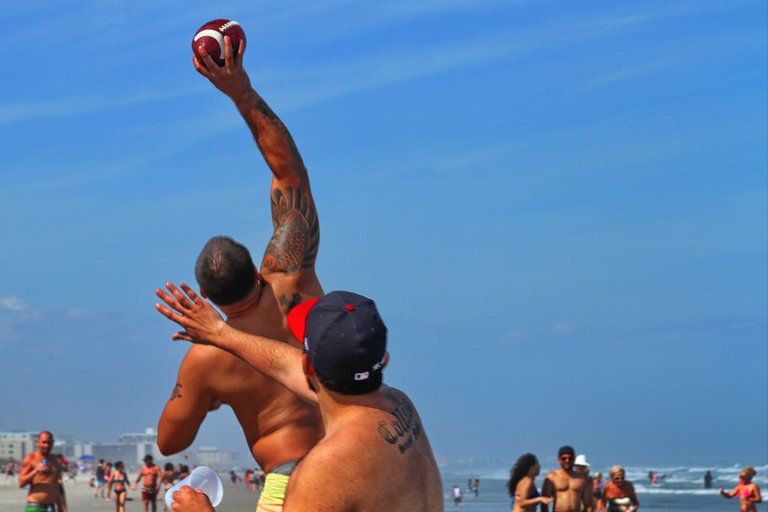 Volleyball, football, sandcastles, and just a bit of suntanning, with the needed sunscreen. You can buy it from a vendor walking the beach, checking you out like your mother would, "Do you have enough sunscreen?"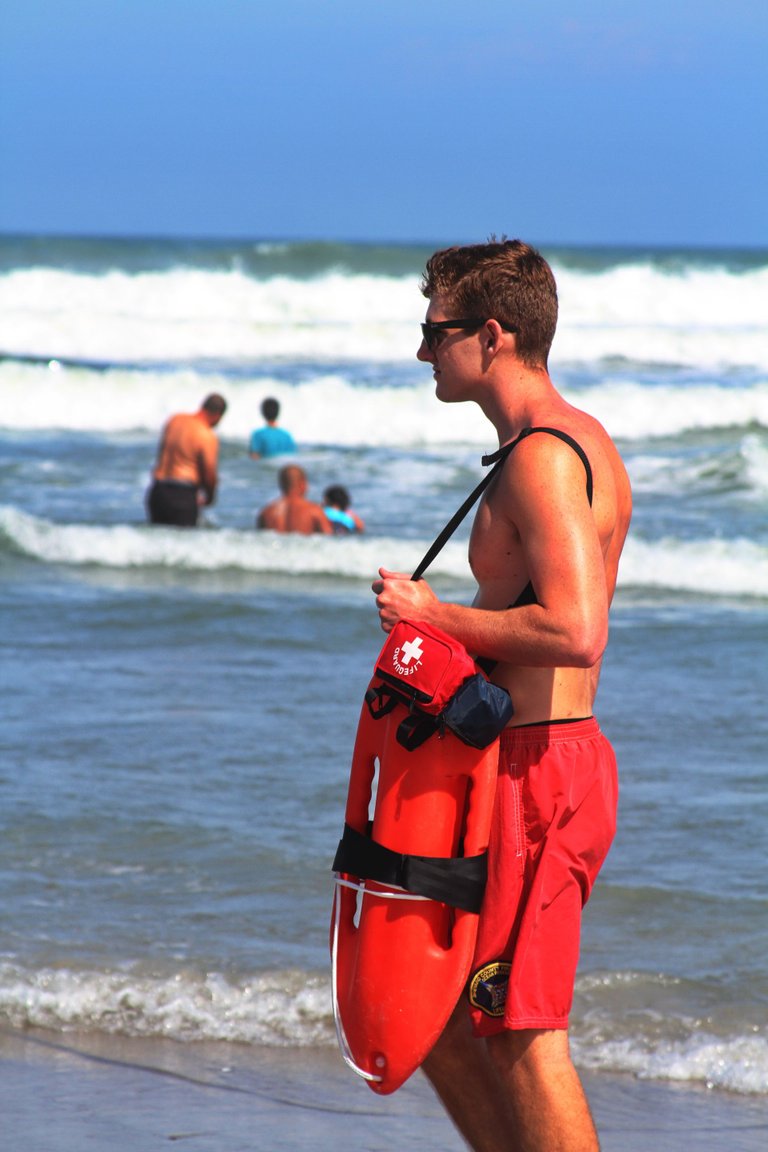 You would think it is the best job in the world, but, the crowded beaches, sharks, all those surfers, riptide and big waves... Not such an easy job. I think it is a lot of fo work and your eyes never get a break. It is a huge responsibility.

Rules of the Road
Go to the market, or anywhere that you pay money for a service.
Take pictures! Be creative!
Tell us a little bit about the market or the event. What brought you there? What did you buy? How much did it cost?
Post the picture(s) Of course, you should tell a little bit about the ones you post
Use the MarketFriday Community Platform to post #hive-196308 (this is not required, but appreciated)
Drop the link into the MarketFriday comment section so I can find it
Following me and reblogging the post so more see it would be appreciated !! Not a rule, just appreciated, more vision for more views on your posts!
You must put #MarketFriday by @dswigle somewhere on your post. If you don't and someone reads it, there is nothing to tie #MarketFriday to that post.
Please only one post each week. Believe it not, I run out of voting power if you put in many more than that.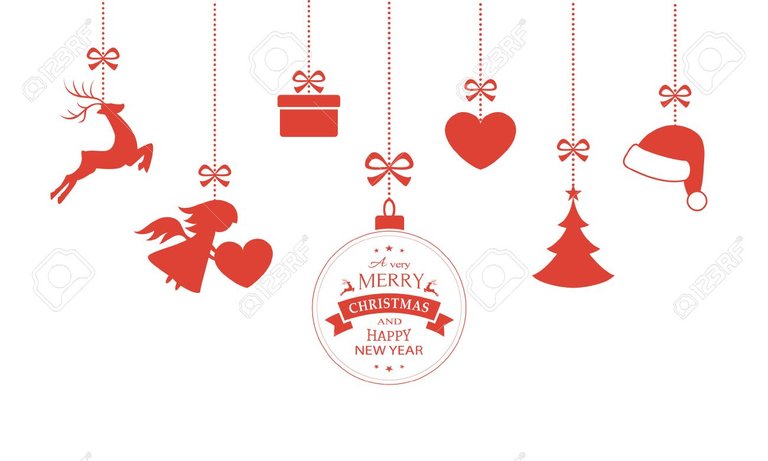 It is definitely starting to feel closer and I never got those Christmas stamps from the Post Office yet. I know, I could order them online, but, if I go there, they go through their drawer for me and find some that I can no longer buy! I have finished my Christmas letter, revising the one I had and adding a few more things. I have to be ahead of the game, it will be harder to get these things done as the days fly by and more is screaming for attention. The shipping for overseas has been done, and the in-country ones are in my craft room, in boxes that I wrap with Christmas paper, so they show up at the door all holiday looking. Then I have to put clear tape over that so it doesn't rip. But, the whole point is making somebody's Christmas a little more Christmassy. Less will be more this year. More than I expect. :) It's not about the presents my friends, it is about family and friends. In keeping with the Christmas Countdown, I give you one seasonal picture and the day count! There are 43 days 00 hours 03 minutes and 27 seconds.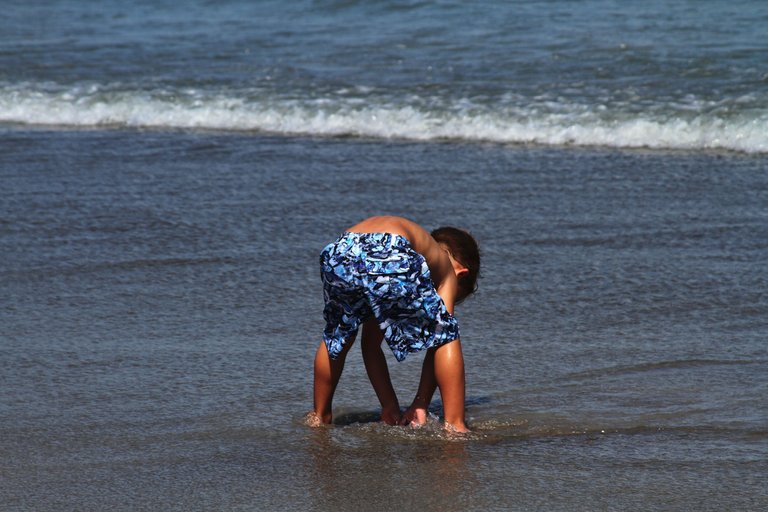 There is no shortage of shells or fun here. If the sun weren't so bad for you, I would live on the beach. The salt, the sand, such a rejuvenating feeling.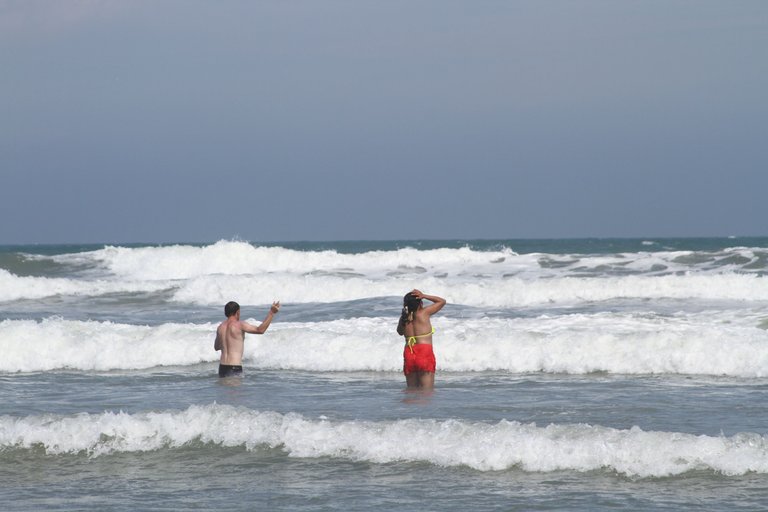 Please leave the link to your post here so it can easily be found by others. It helps you and me to have them in one place. Where else can you take such a quick trip around the globe? Thank you so much for joining us!! ❤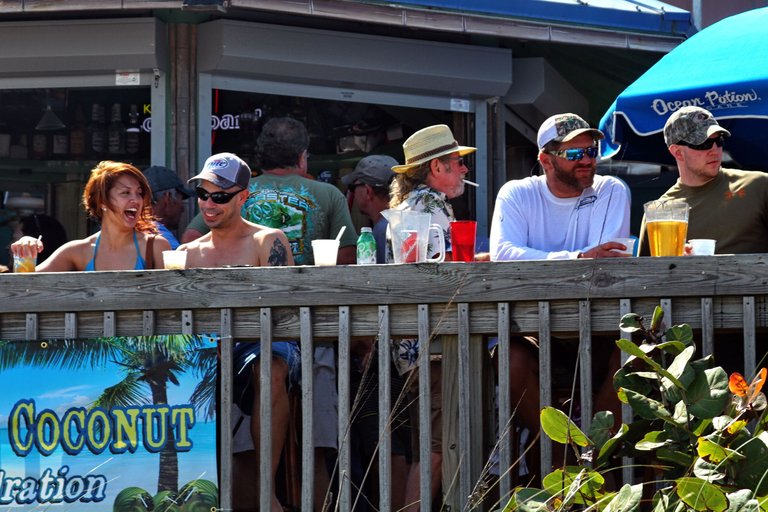 Snacks and drinks are nonstop during the weekend. Oh, the beach life. Did I really think this lives for me? Actually not, but, it is nice to visit it and remember why I am glad I don't live there. It is nice, but, only for a weekend or two. Oh, yes!!! I found another heart in nature! I have another one like that - also found on the beach!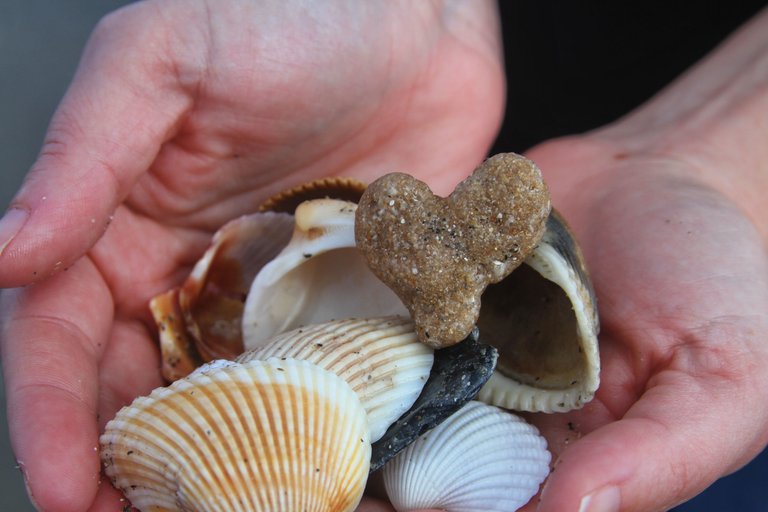 And just like that, this post is done. I hope you had a good time and learned a little something new. As always, I want to thank you for taking the time to visit, and just remember, #MarketFriday loves you! Thank you for supporting the challenge! Have a most fabulous day! Cheers!! Thank you for coming along and sharing the fun! I hope you didn't get too burnt!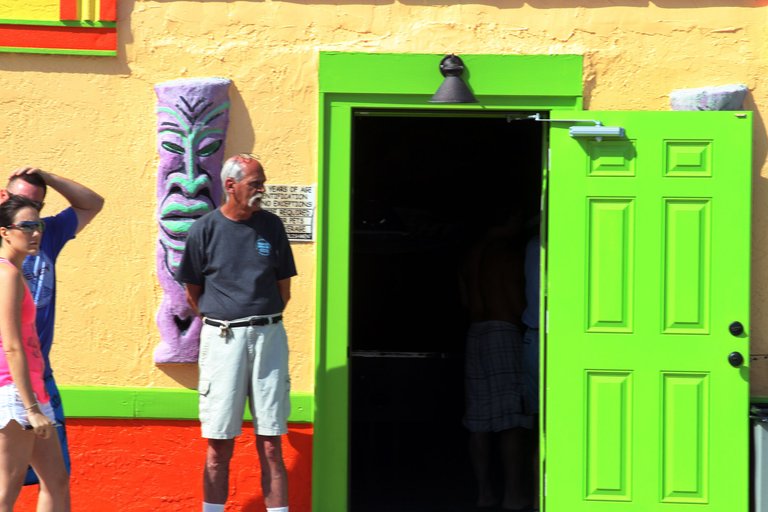 I never did find out what was behind that green door. It was some sort of secret and nobody would hint... next time I go down there, I will definitely peek in and see. I am pretty curious now. You will never miss it. It is lime green and can be seen from ten blocks over. Any guesses? Yes? Yes?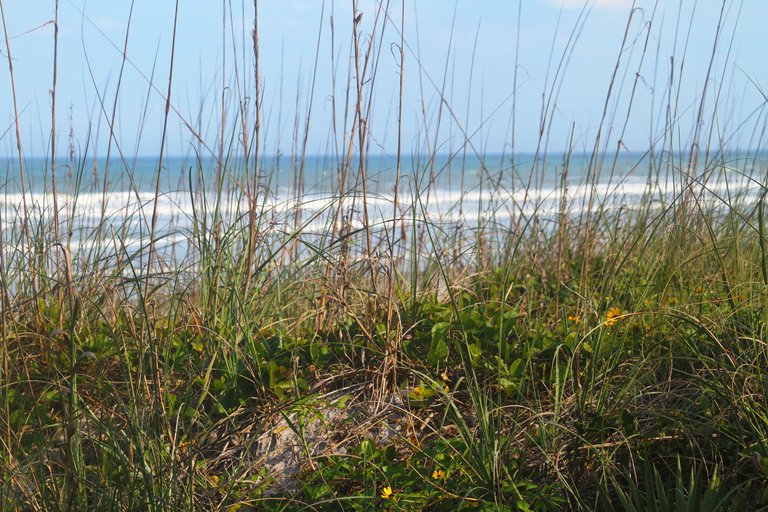 As always, there must be flowers to color my world. You have to look hard today, there are tiny little yellow ones in the very front. #alwaysaflower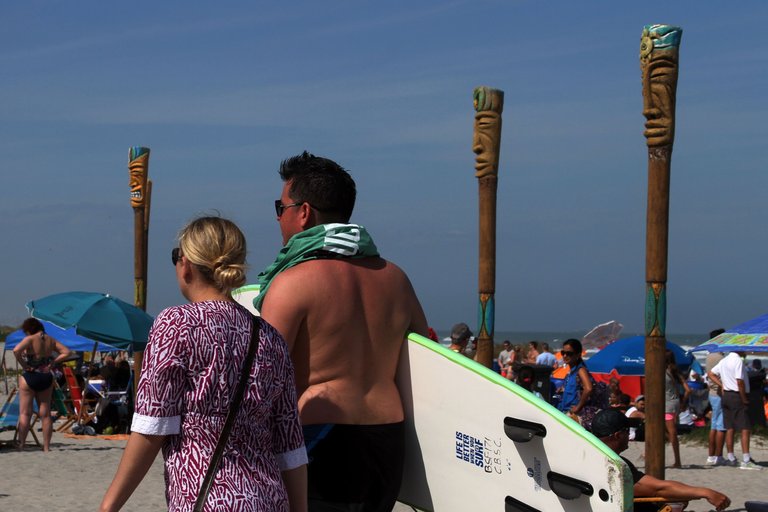 Young, old and in between! Everyone fits.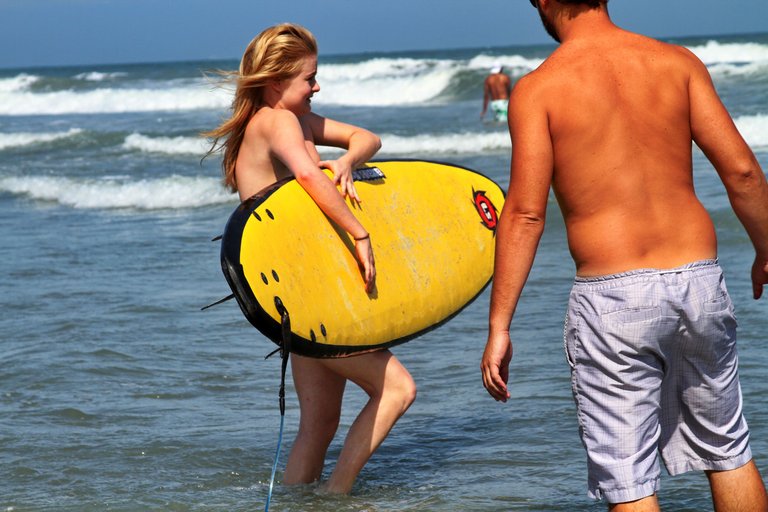 I had to look twice, but, it was all good. Somebody buy her more clothes!Pronto! She had a bandana top on and it really looked like the girl was a little nekkid. Didn't seem to bother anyone else. It is definitely the mother in me.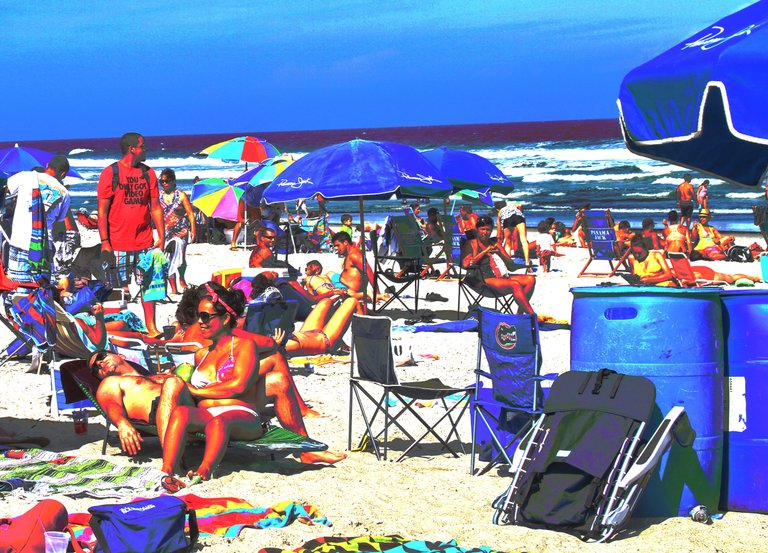 ---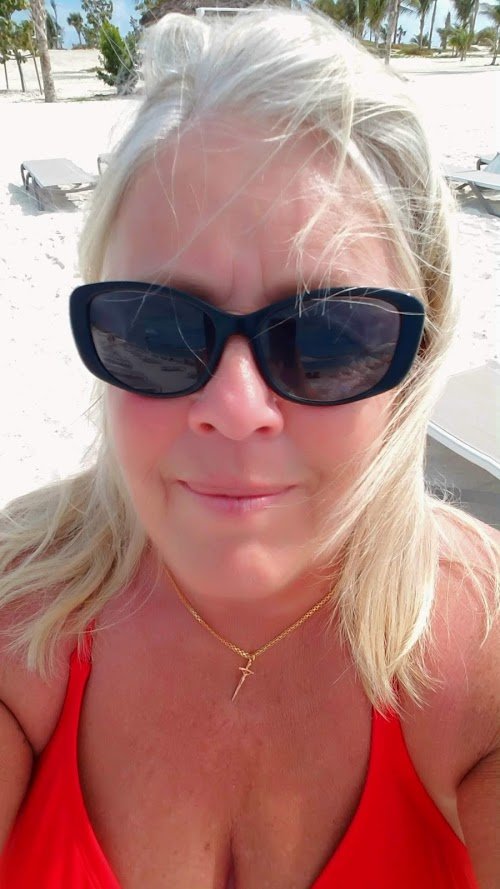 ---
Thank you for visiting my post 💖 Don't ever forget what an amazing world we live in, people. Some days, it is not so easy to see, how truly wonderful it really is. Always remember,kindness counts. Wherever you go, whatever you do.


#TeamUSA is a growing community of quality-content people from the United States or those living here. Check us out on Discord!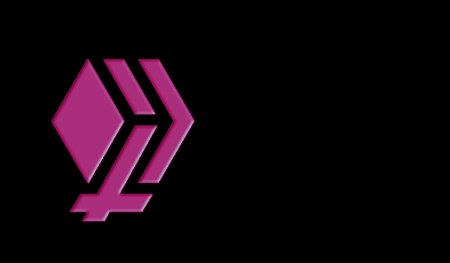 ---
---