Hi fellow Hiveians,
Today's a great day to have a contest if you ask me!


Picture It
So one of the things that I think is missing from this community, as it grows, is it needs a logo and a background. Not that I'm thinking it will be anything big or formal but it's just a bunch of people who can talk shit and complain together. What's better than that!?
I like checking the stats of the community as more people are trying it out and interacting with people in it. That's what this is all about. If we keep the engagement up with each other and all of the posts in here and it grows as the hive chain grows.

Winning Ticket
I think it would be a good idea to make this a two part contest. The first part is a logo for the community icon and the second part is a background for it.
25 hive each for the winning entries! So 50 total hive I can offer. I might throw in some more if I have a tough time deciding lol. I'm hoping to get a bunch of entries and I know there are a lot of people in the hive community that love to do this type of thing. Let's spread some love and hive around! It would also be great for people who are new here to show themselves off but no guarantees there.
I'm not too specific for what the entry should be but the logo should be something with rant, complain or talk in it. RCT? I dunno but you can try that out!
The background I think would be really cool to have something with hive in it and that logo as well as something creative with rants, complaining or talking associated with it. Run with that and drop your ideas!
The only other thing I want people to do is reblog this post here so it's spread around. You don't have to make official posts about it but I won't stop you if you do lol.
Think you got something cool and creative for an idea? Let me know! I have all kinds of different tastes and ideas so I'm more than open to all of it!
Hive on and happy designing! I will close it in 2 weeks from today at 9 PM so that way lots can enter if they want and don't want to have a short window.

Connect with me!
Do you want to get paid, in crypto, for searching the internet? Try using and signing up for Presearch to earn some great crypto! I've currently got 2,110 PRE tokens, with a market value of $38.70. It doesn't sound like a lot but when you search using sites like Google you get paid $0! Join Presearch to break Google's stranglehold on the internet searches. If you'd like to sign up, use my referral link!
https://www.presearch.org/signup?rid=513043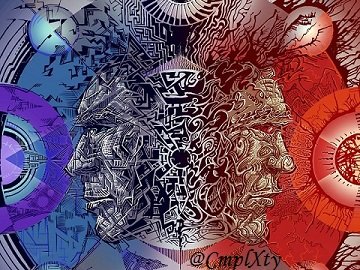 Image source