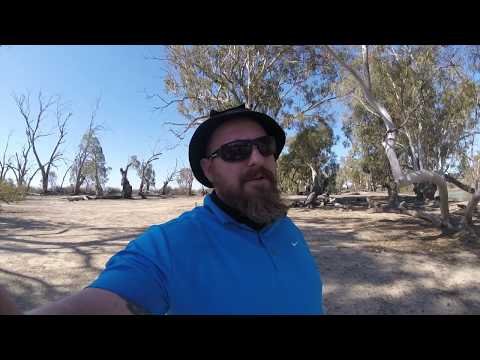 ---
This is the part ten of my series Alone in the Wild which documents my journey through a section of the Chowilla Game reserve to the north east of Renmark here in South Australia.
For this part of the journey I pick up where I left you last time, this is where things really start to get difficult.
I have to battle upstream for the rest of the journey, battling the current which keeps trying to spin you around. the trick is to keep the kayak straight ;)
We are starting to approach the end of the series now, as you can see it was quite a lengthy journey, but we still have some way to go yet.
By this stage of the trip I was starting to feel it, especially with having a bad back. I'm so glad I did this though, sure it might be tough while your doing it, but it's really great to look back on the journey.
This is quite a unique experience.
I couldn't find anything like this so my experience will give you a good idea of what to expect if your thinking of doing something similar.
Maybe your in another country and can't do the trip yourself, so you can ride with me and enjoy the experience.
The video could have been done better, I'm new to this type of thing so next time I will have a better setup and I will be mindful not to move my head around too much :)
If you like this video please subscribe for future adventures I may take.
---
▶️ DTube